There are countless attractions to visit at Tenerife with kids. A favourable climate all year round, a warm ocean, flat, wide beaches with full infrastructure around, varied terrain and contrasting landscapes, a huge number of amusement parks dedicated to children and families, colourful towns full of places tempting with local delicacies and finally nature – also inanimate, that is, unforgettable views and exotic fauna and flora available at your fingertips. Yes, Tenerife has a lot to offer for families!
Tenerife with kids — part 1
You don't know what to do with your kids in Tenerife? Here are TOP 15 unforgettable attractions for the whole family, which we have checked, and a few other places that Tenerife offers to the youngest, but which did not tempt us (for various reasons), but are very popular among tourists.
The most beautiful beaches in Tenerife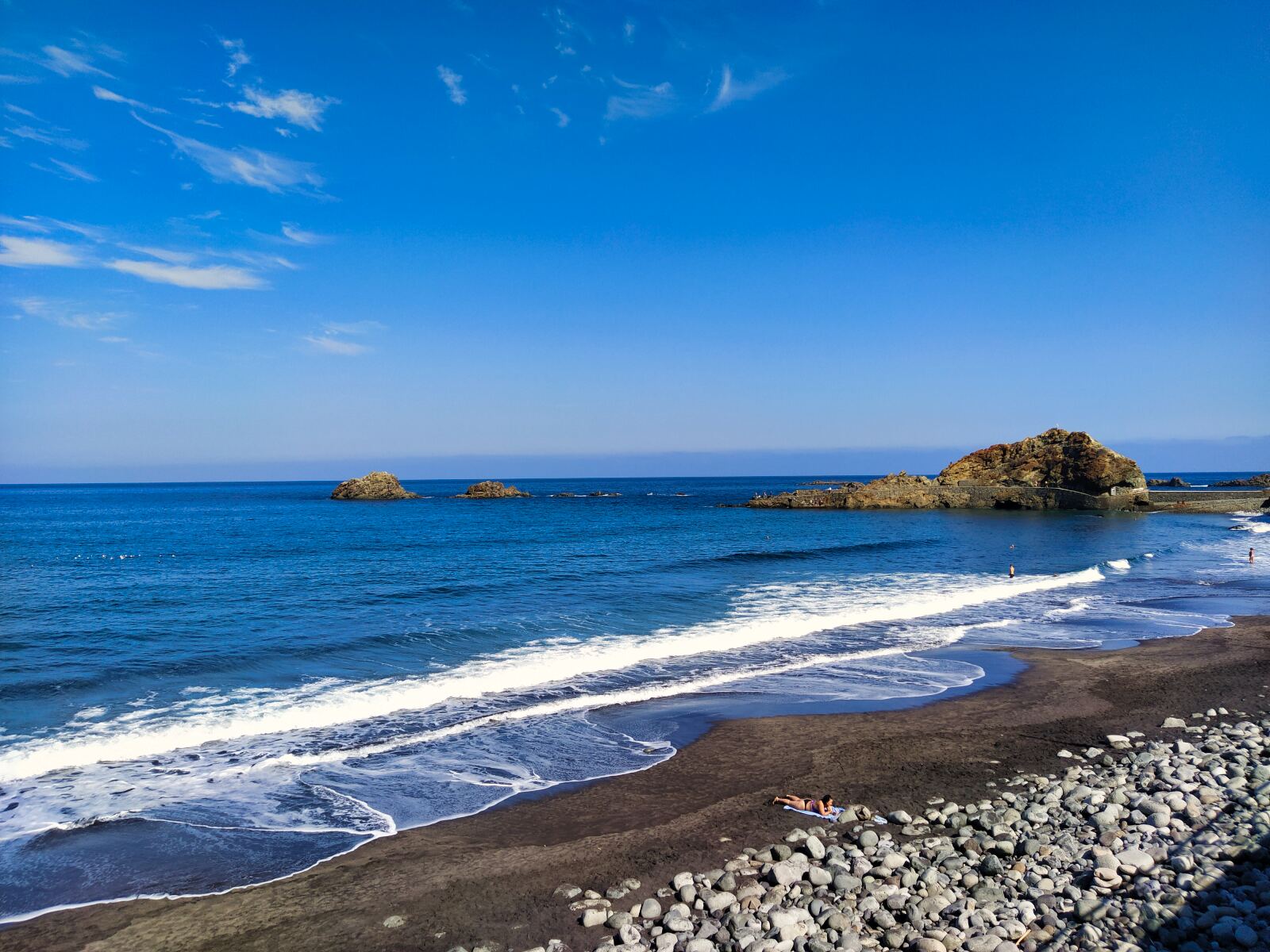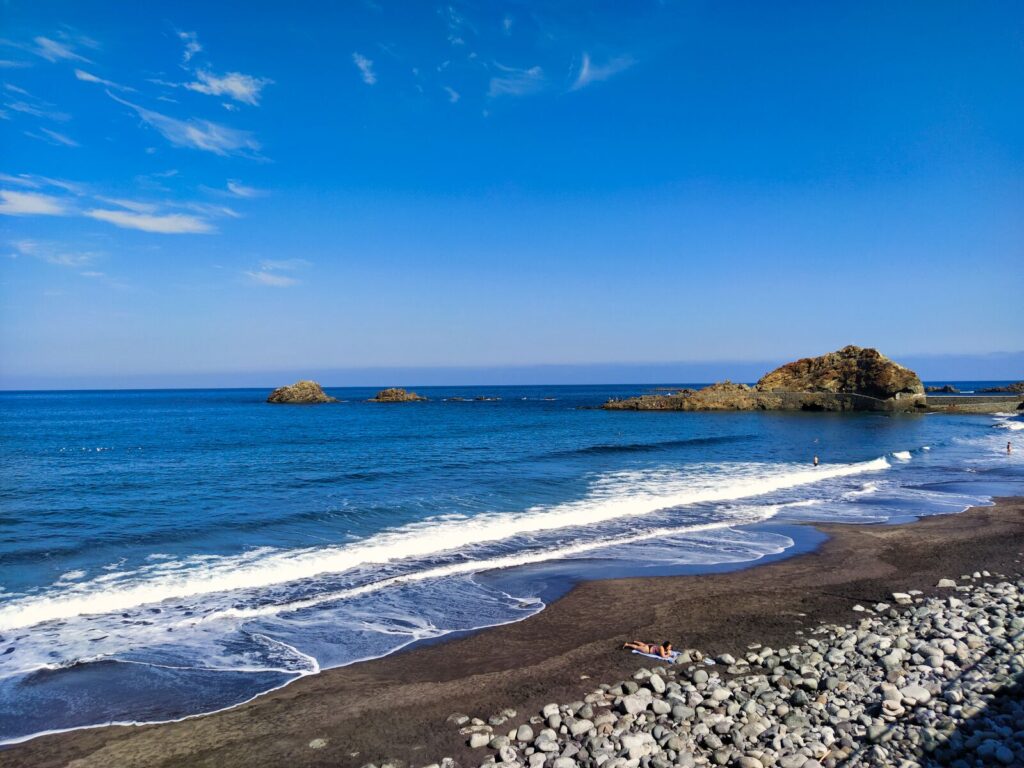 Tenerife offers a lot of beaches – sandy with black, gray and yellow-golden sand. Sand can be used to create buildings like the Spanish Sagrada Familia or medieval castles.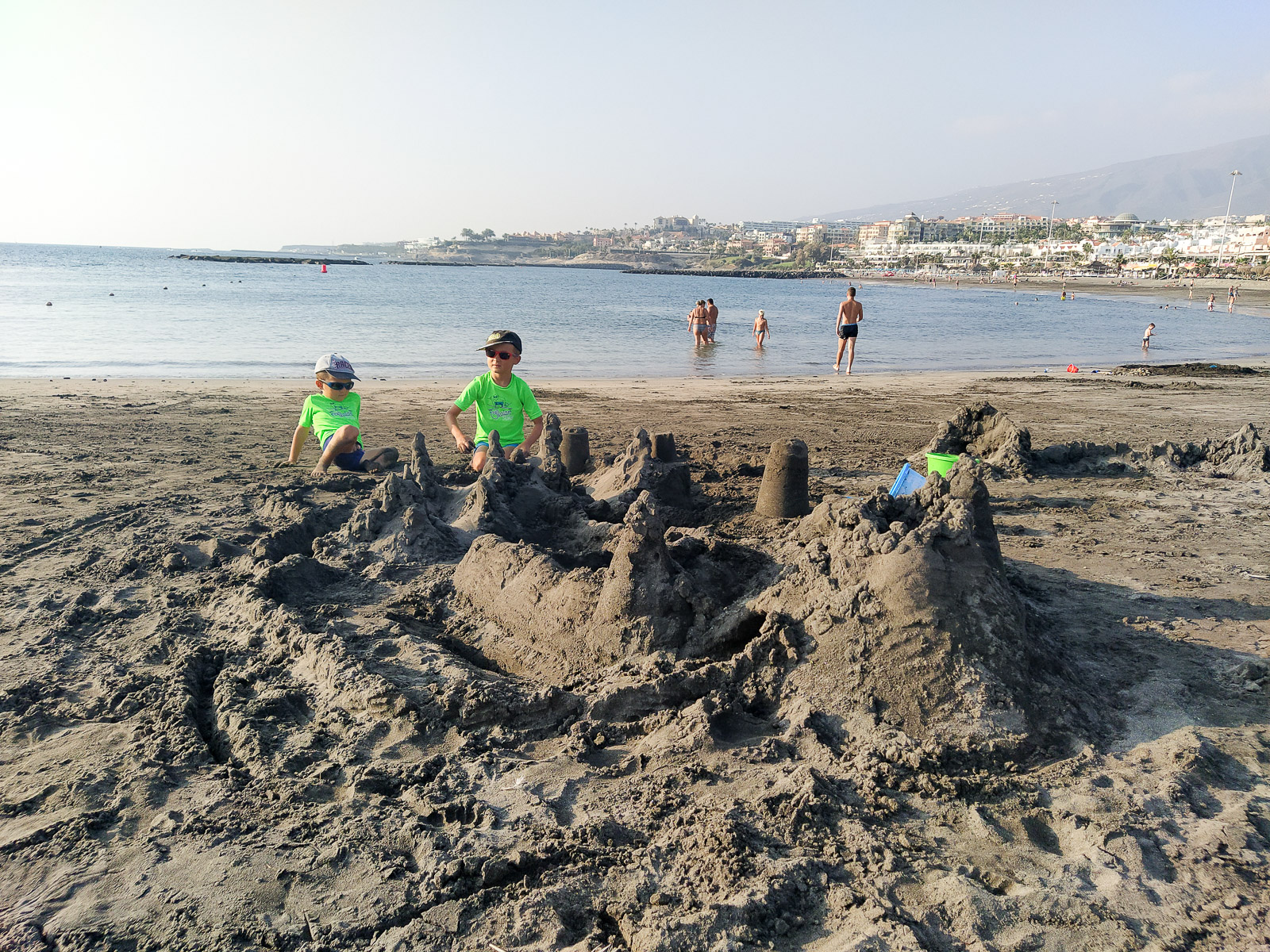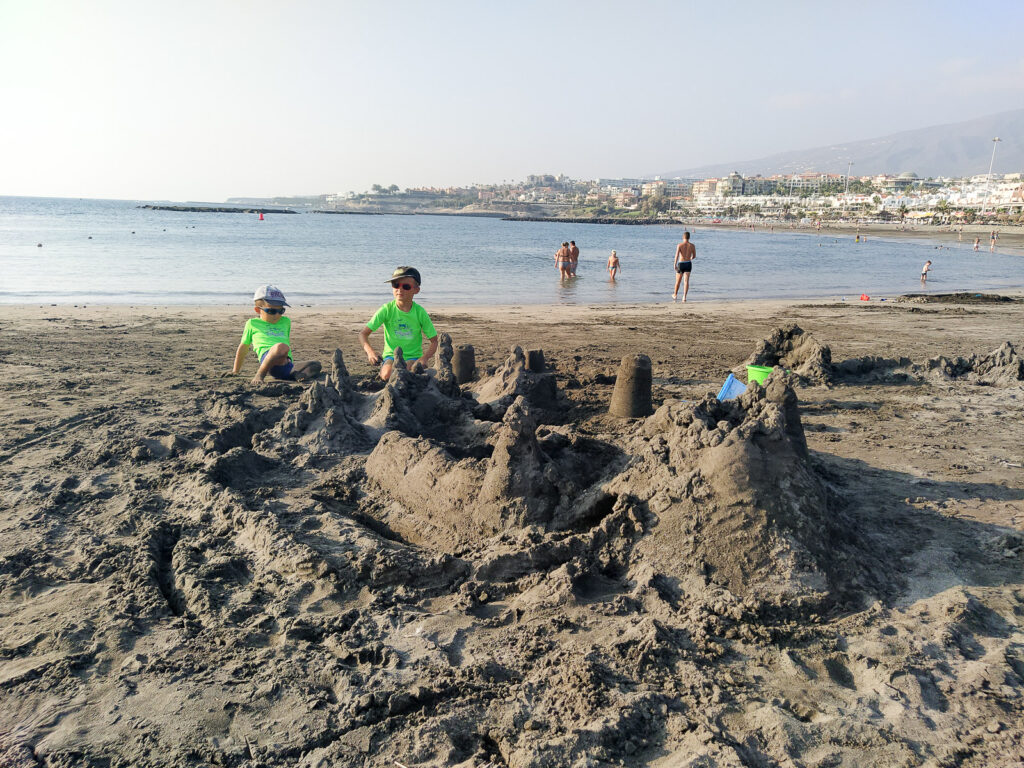 A large number of beaches are surrounded by a breakwater, so the calm waters of the coast are perfect for learning and improving the swimming or diving skills of the youngest, even children. We recommend the beaches of Playa de la Pinta and Playa de El Bobo in Costa Adeje. In addition, the first of them has an water park, which can definitely spice up a longer stay on the beach for families.
I wrote about our favorite beaches before, now I will only mention them. They are all sandy, wide, with parking nearby, unfortunately no toilets )except Teresitas).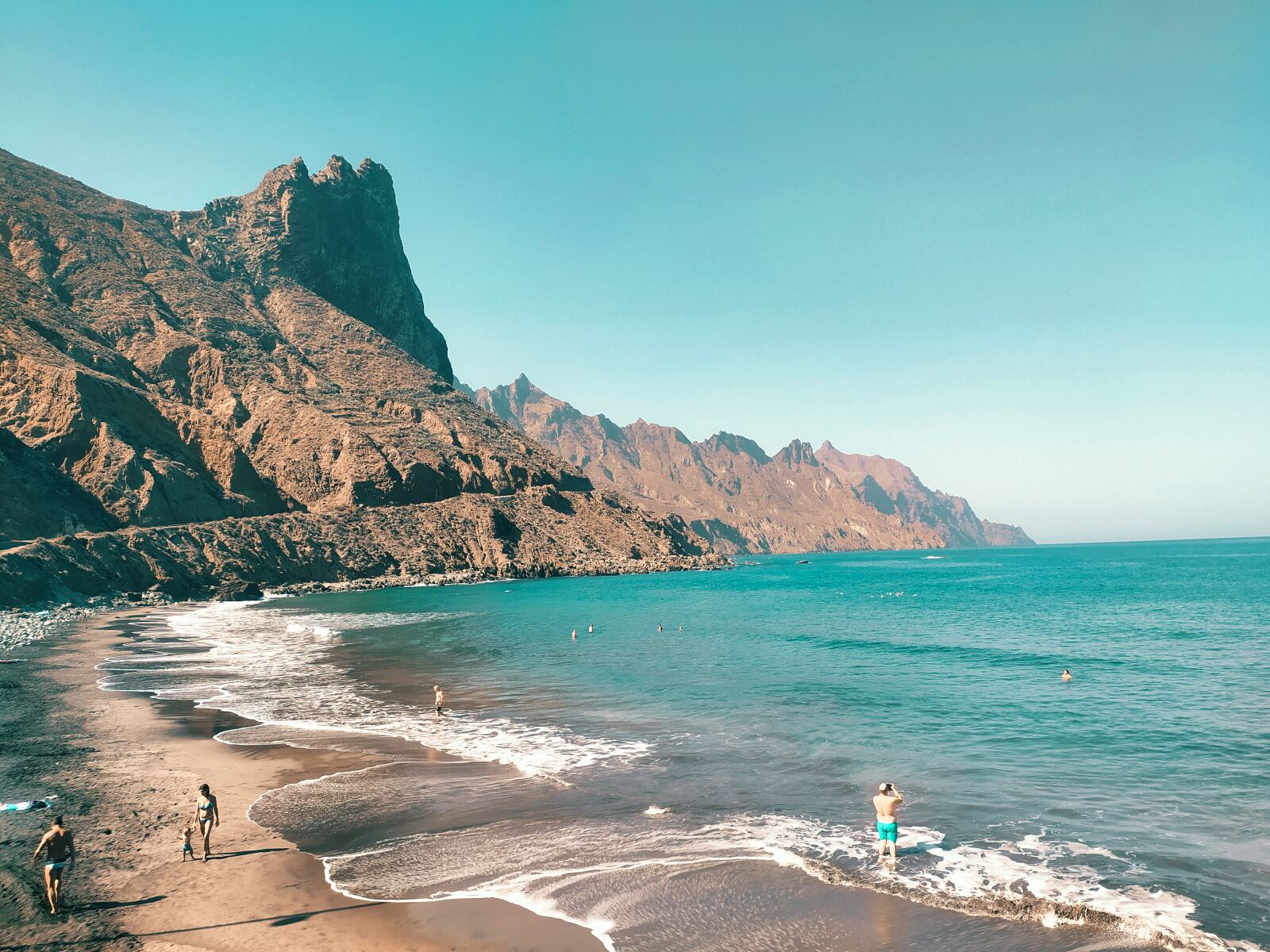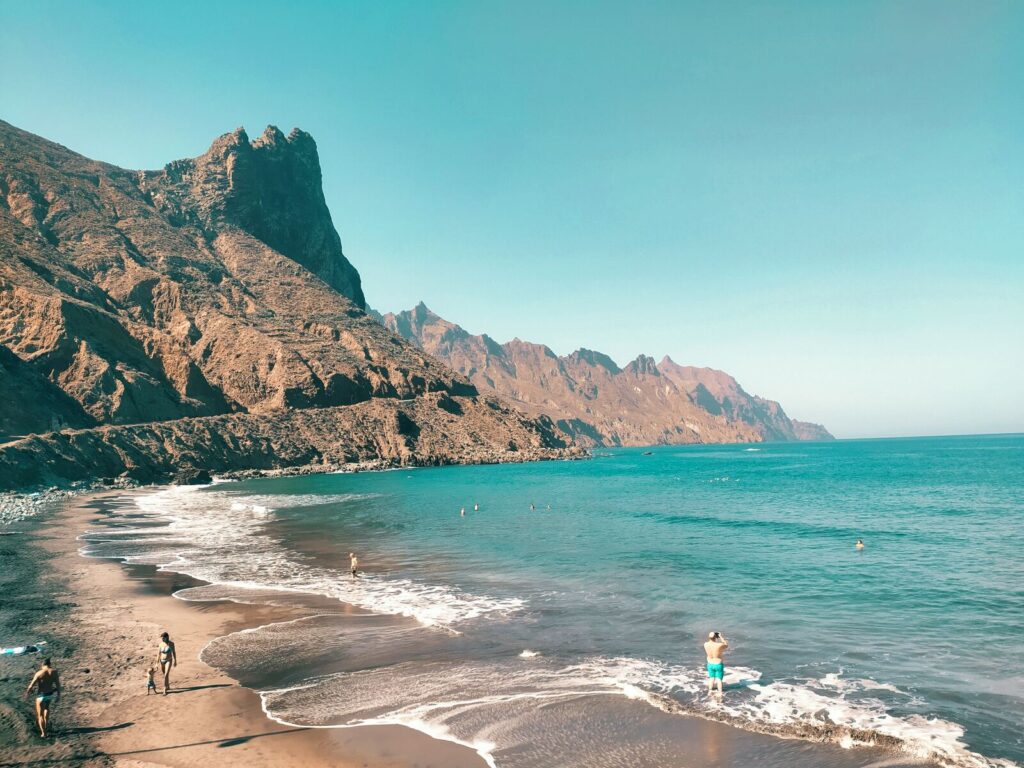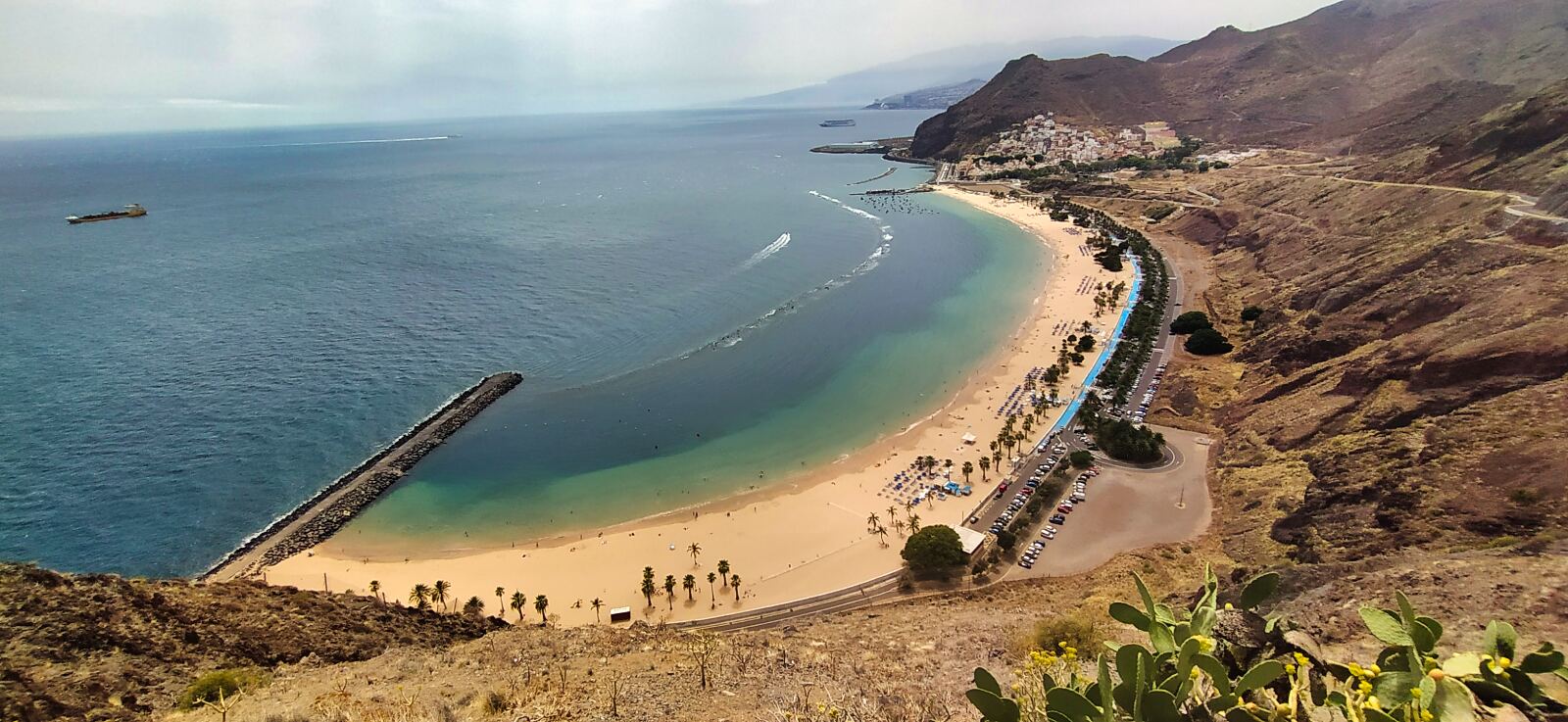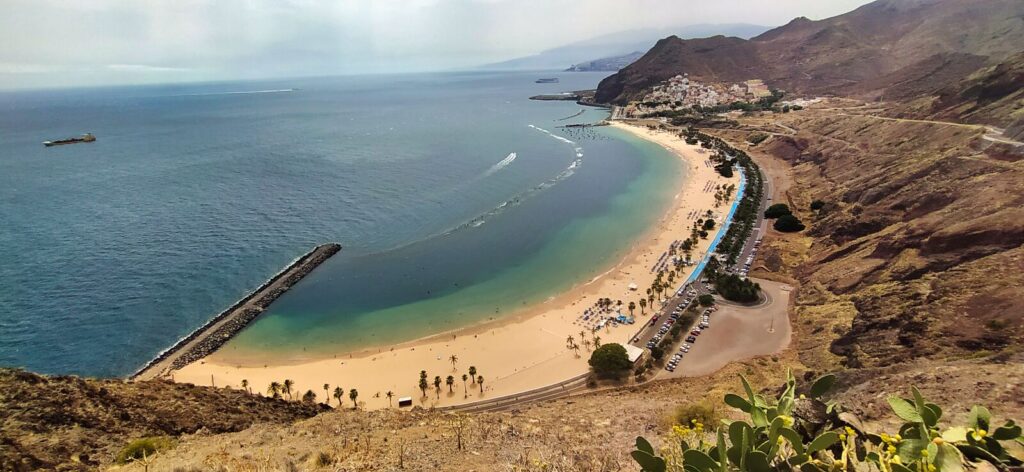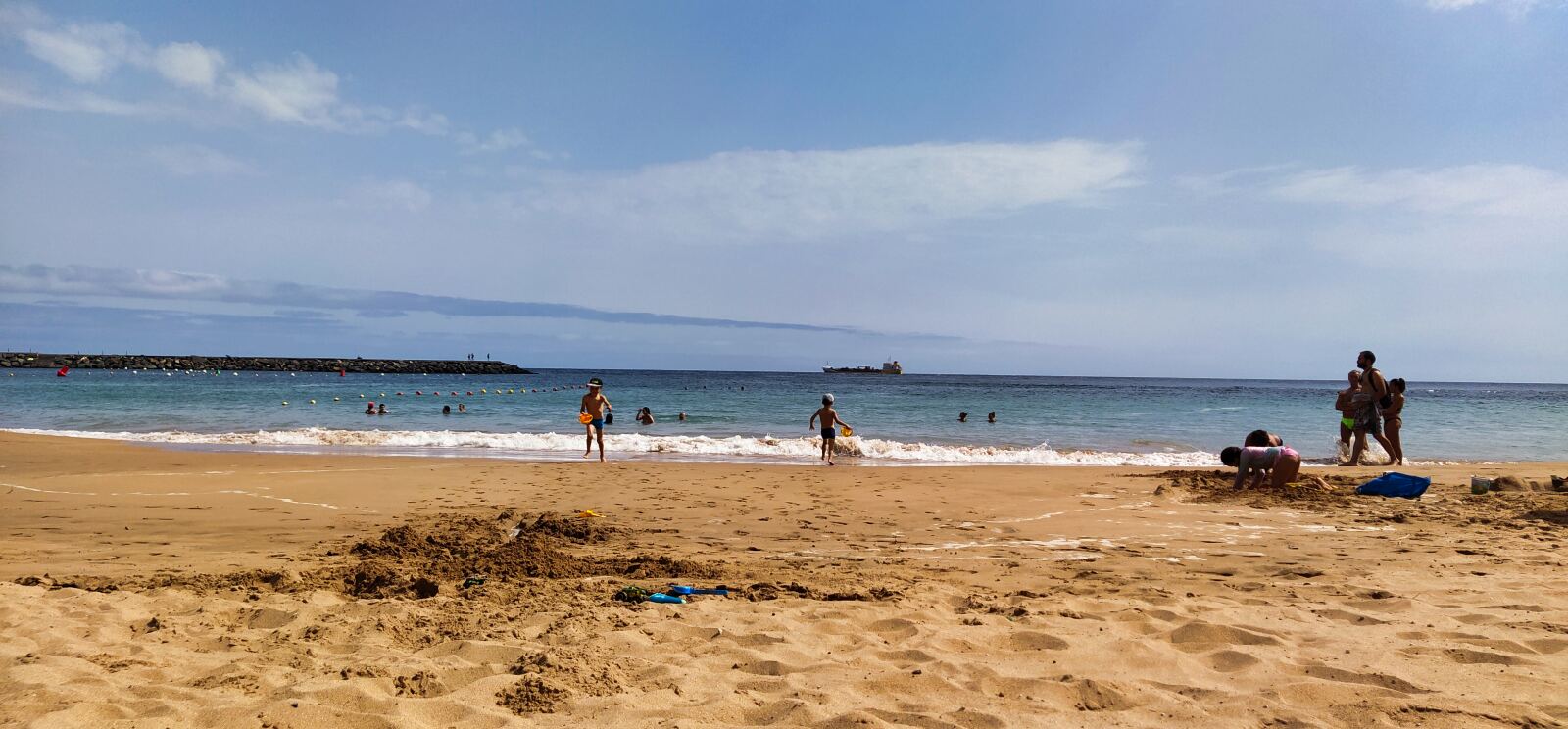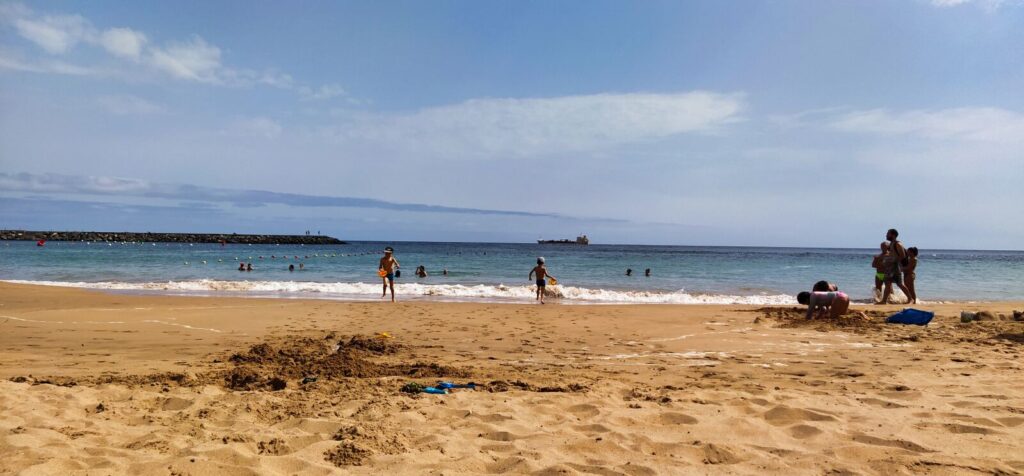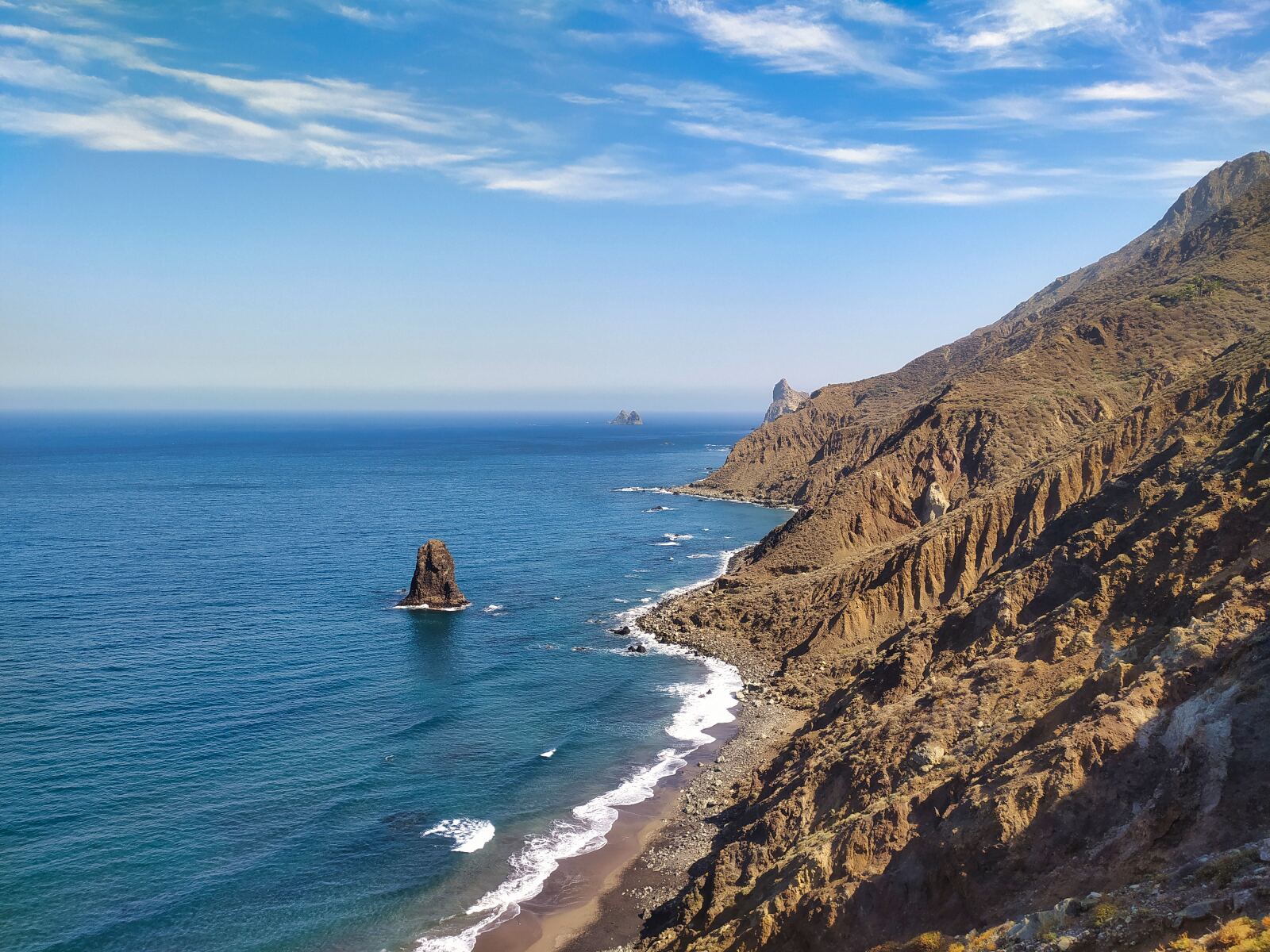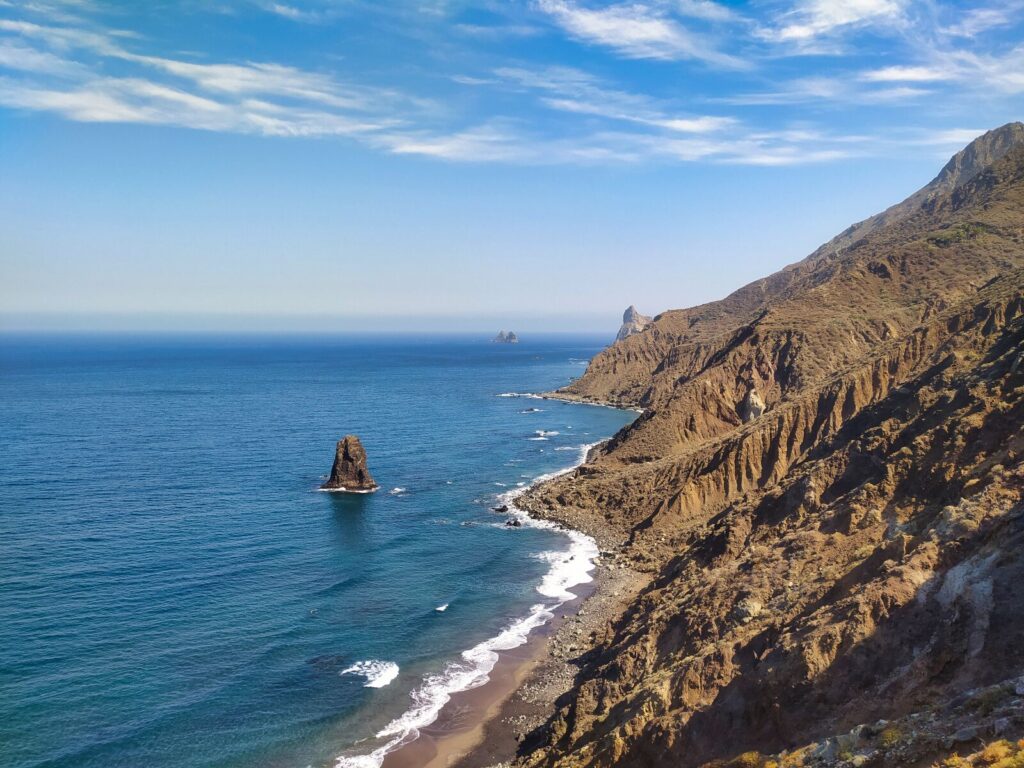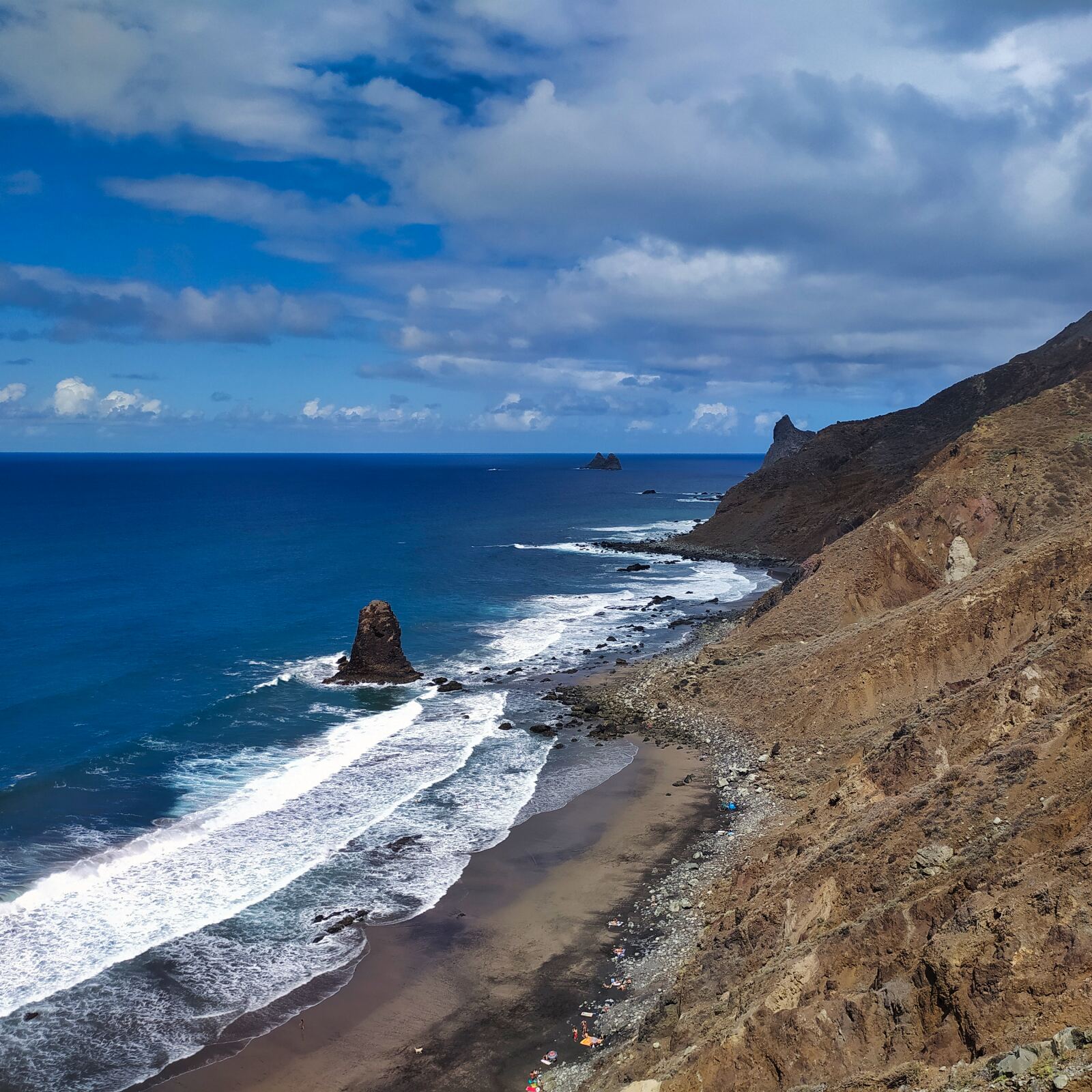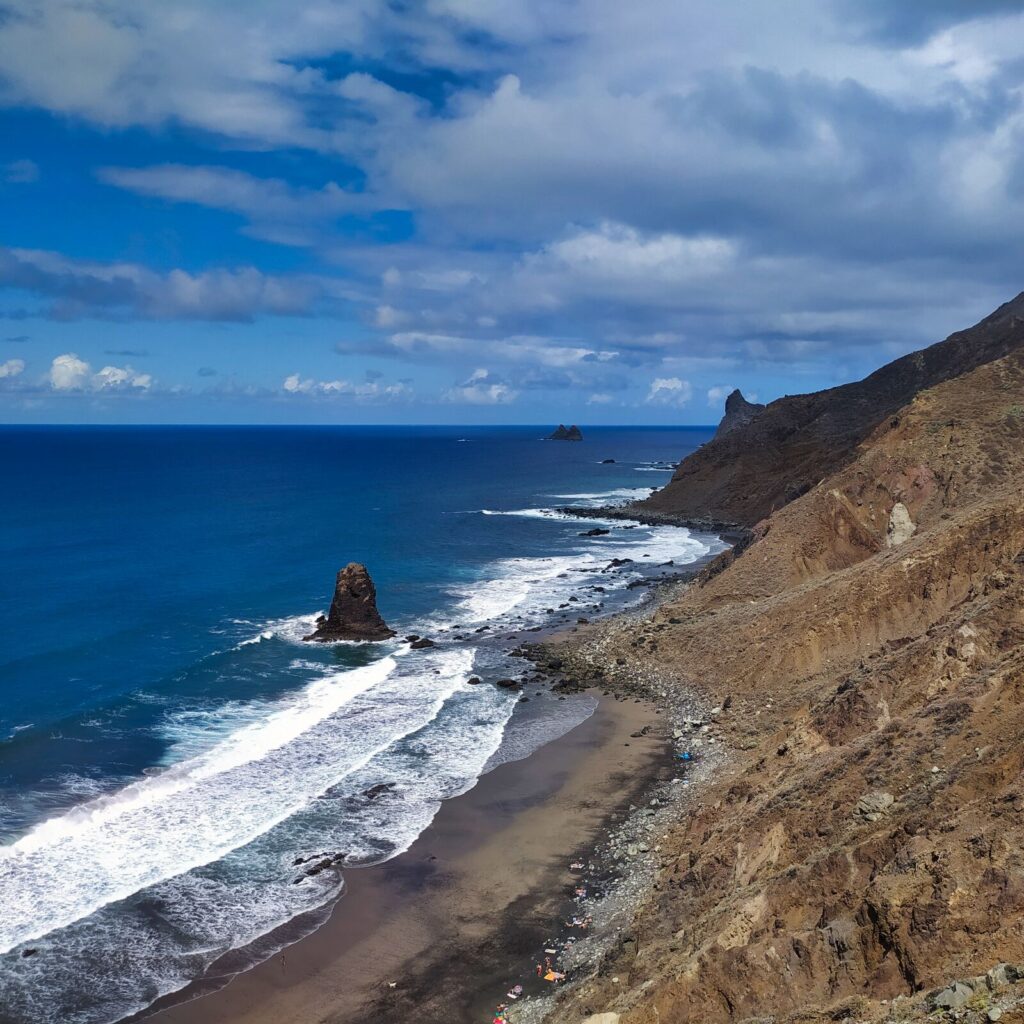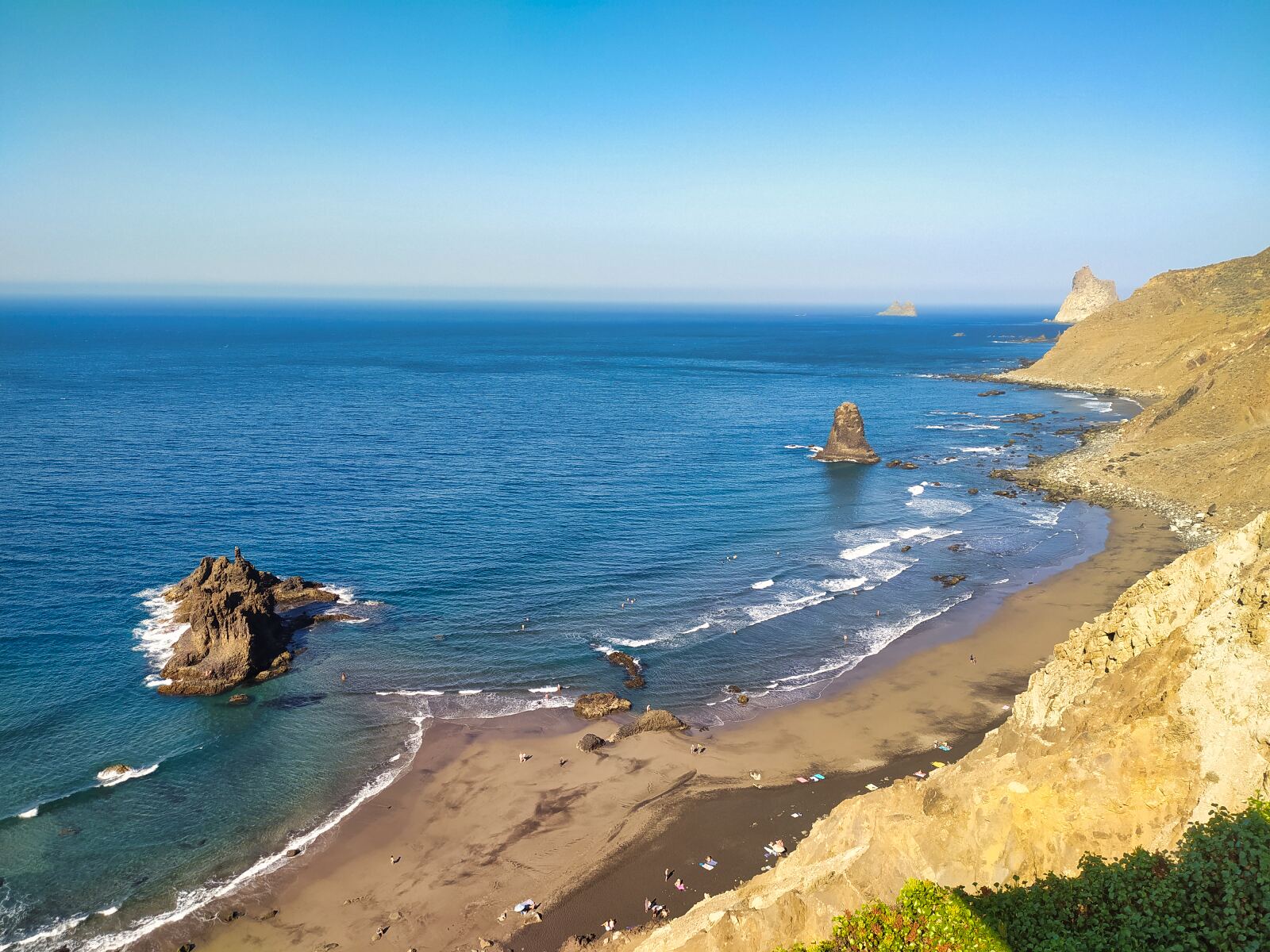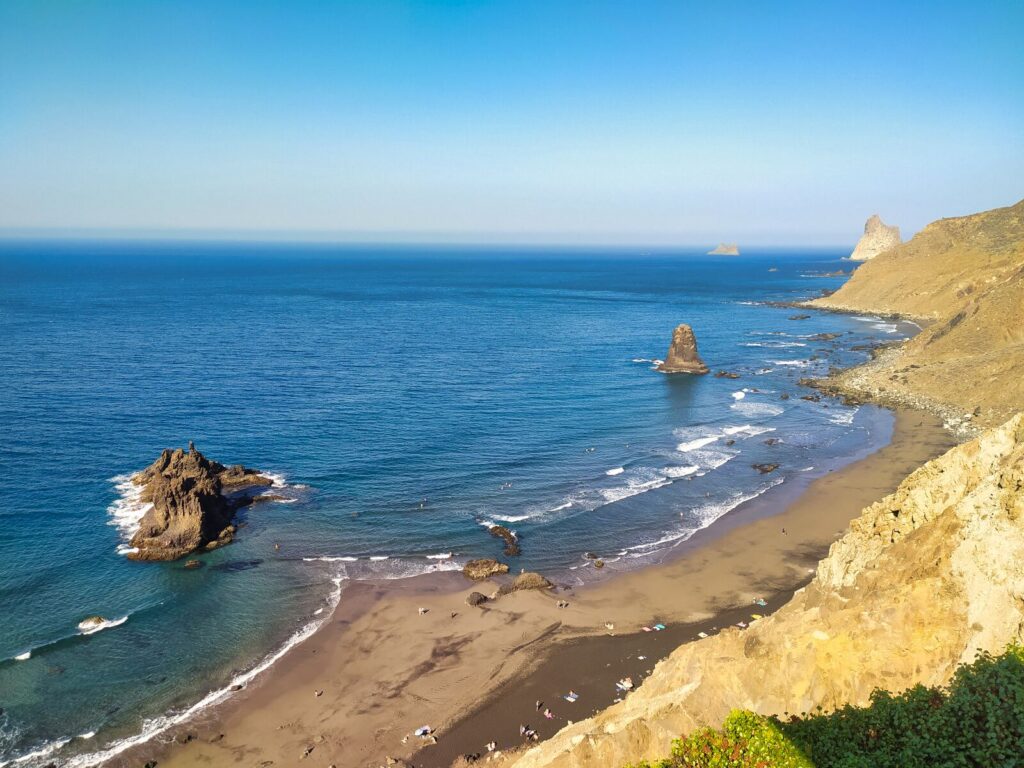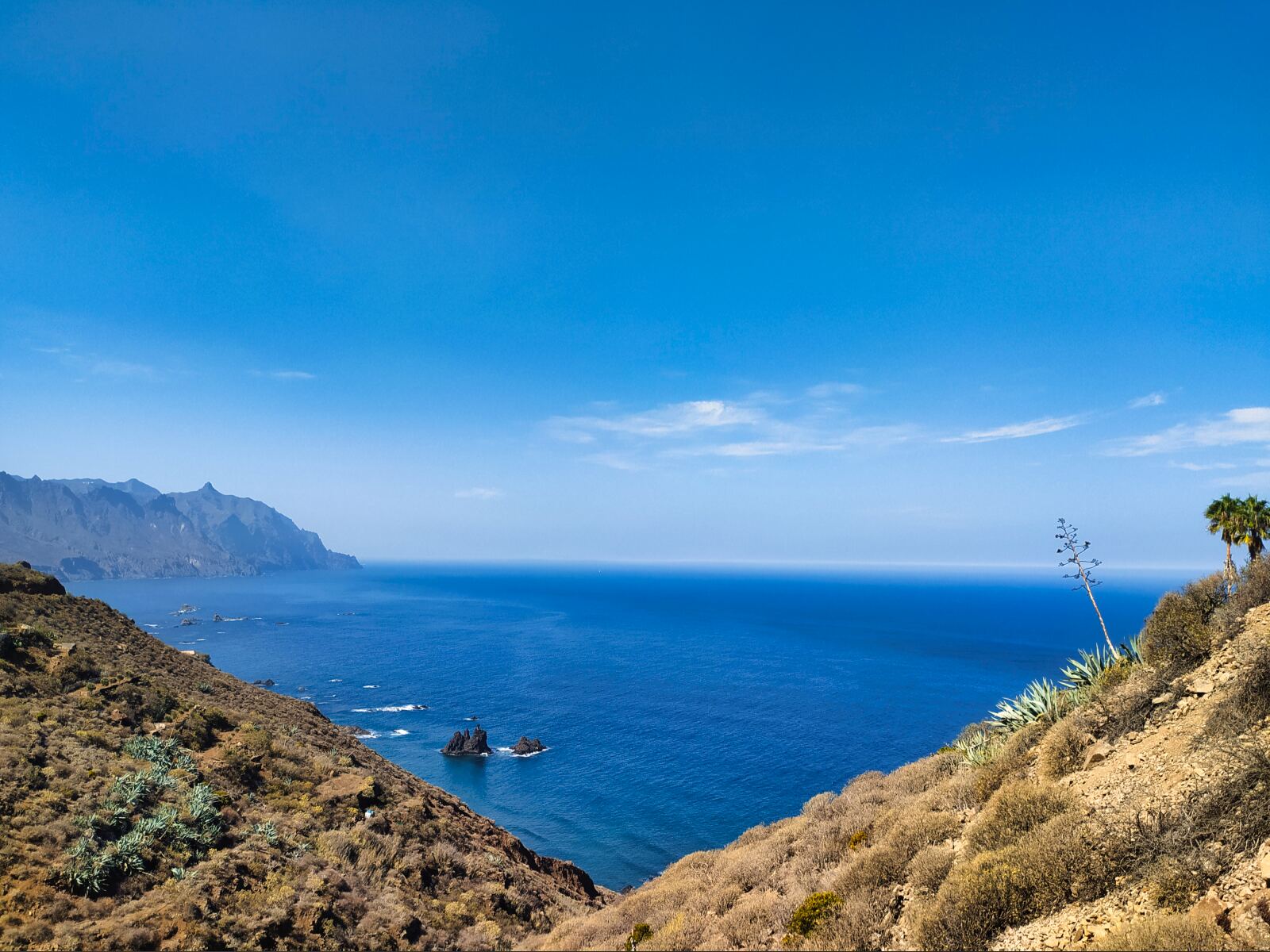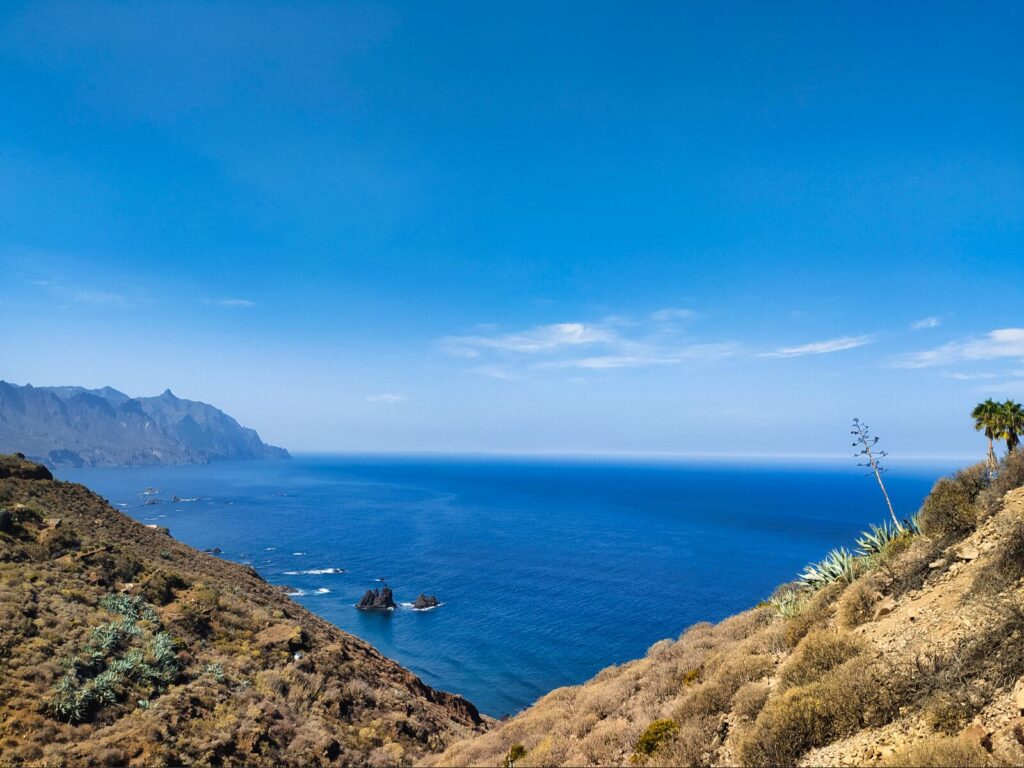 Tenerife's attractions for children focus mainly on the ocean. The temperature of the water in the ocean encourages you to swim (purely for recreational or health purposes) throughout the year, not to mention all kinds of sports.
Surfing, windsurfing and kitesurfing are water sports that can be practiced in the waters of each of the beaches. However the most popular locationsare El Médano, Playa de Las Americas, the coast of Santa Cruz de Tenerife, where schools of these watersports are located.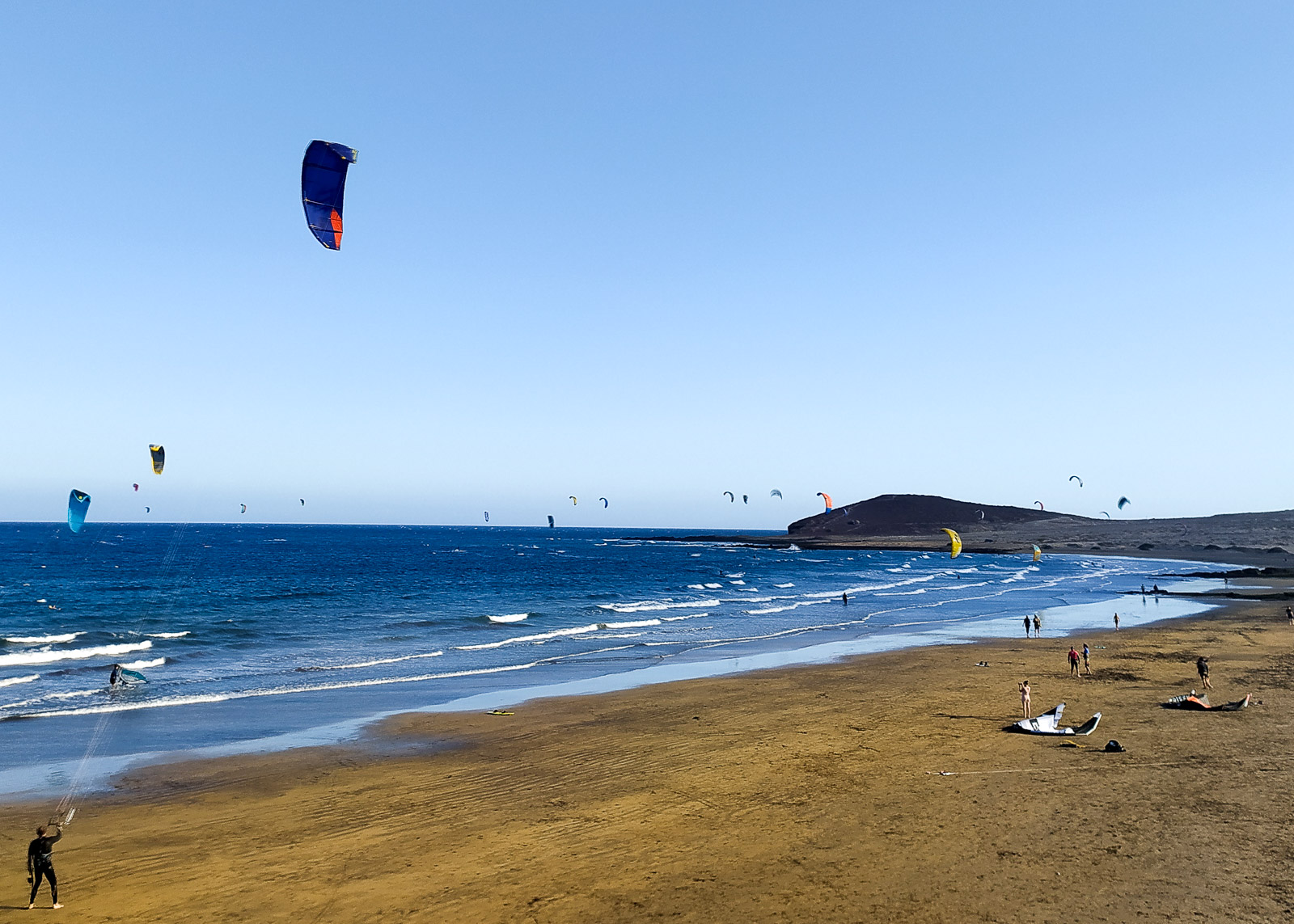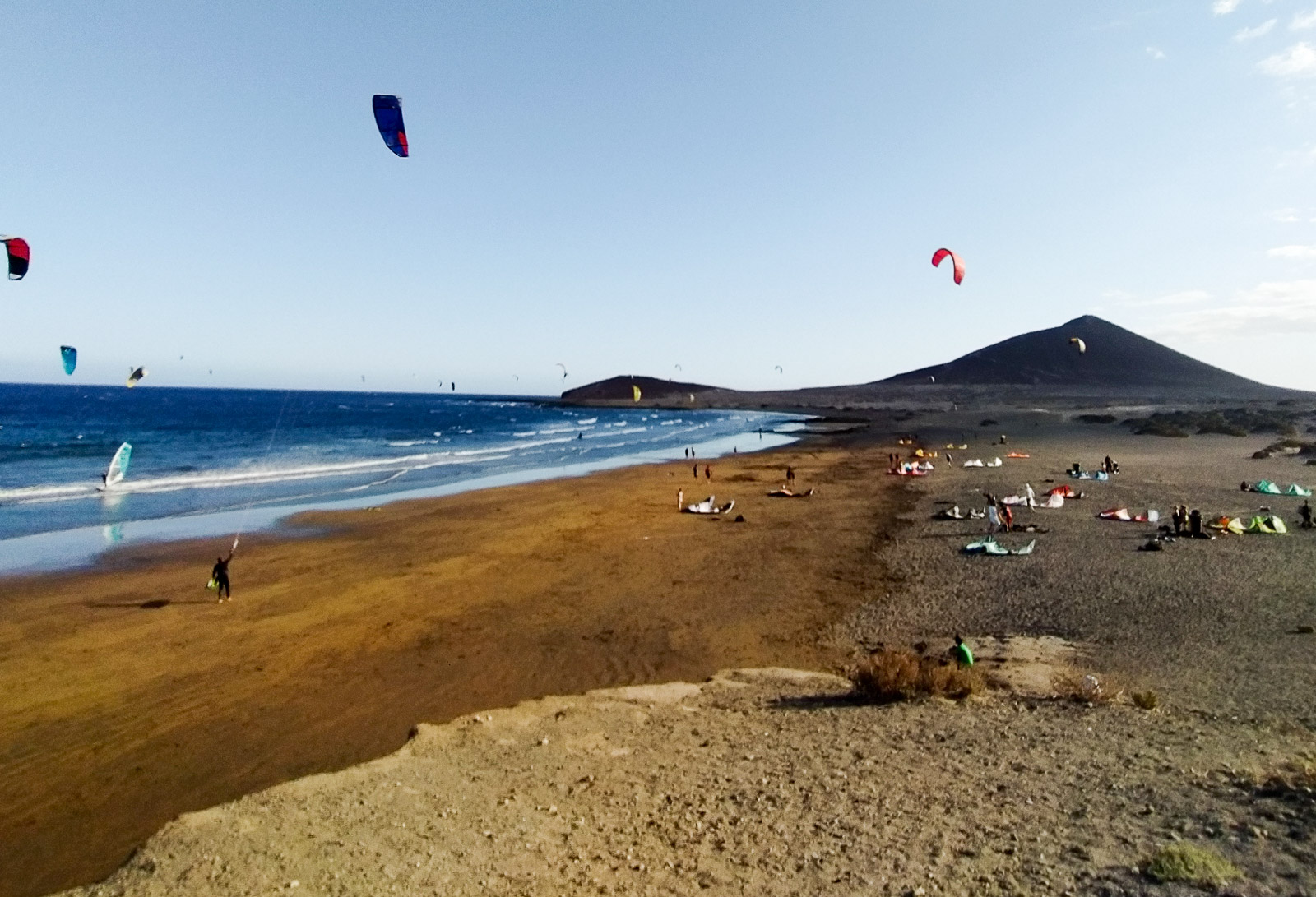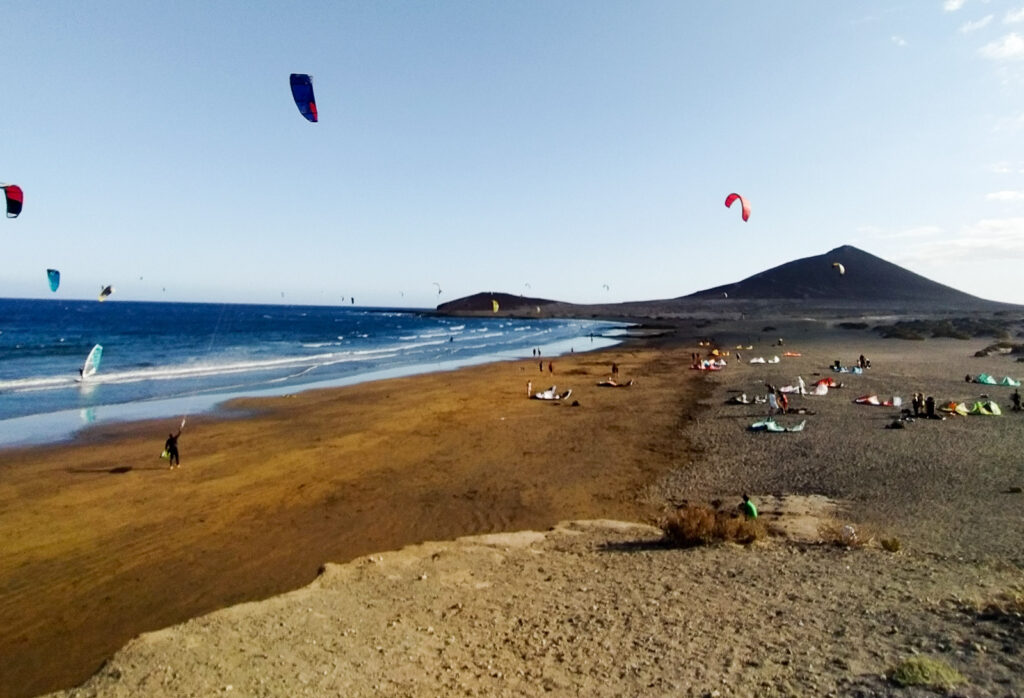 Fans of sailing, diving or even canoeing will also not be bored. You can rent kayaks to see the Los Gigantes cliffs.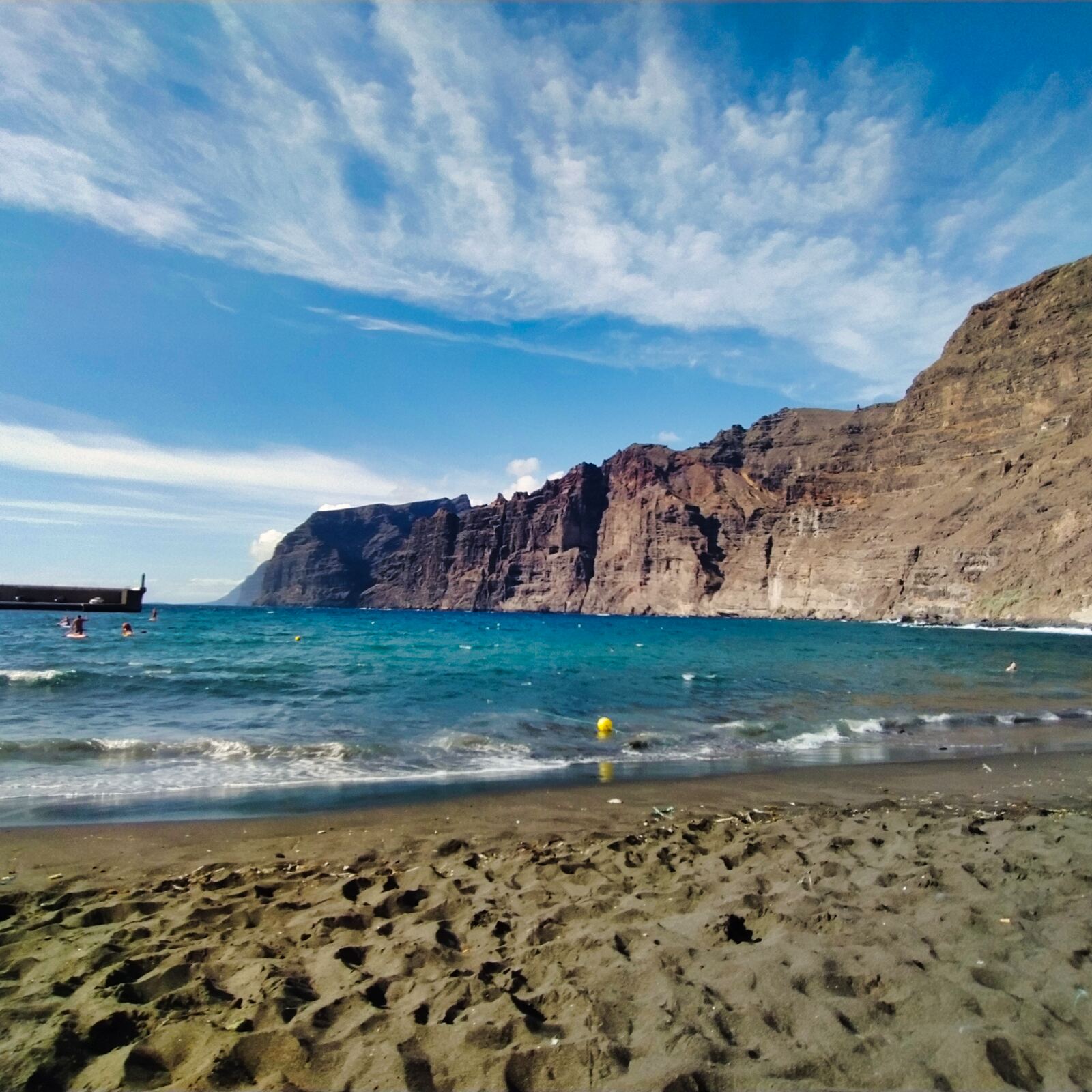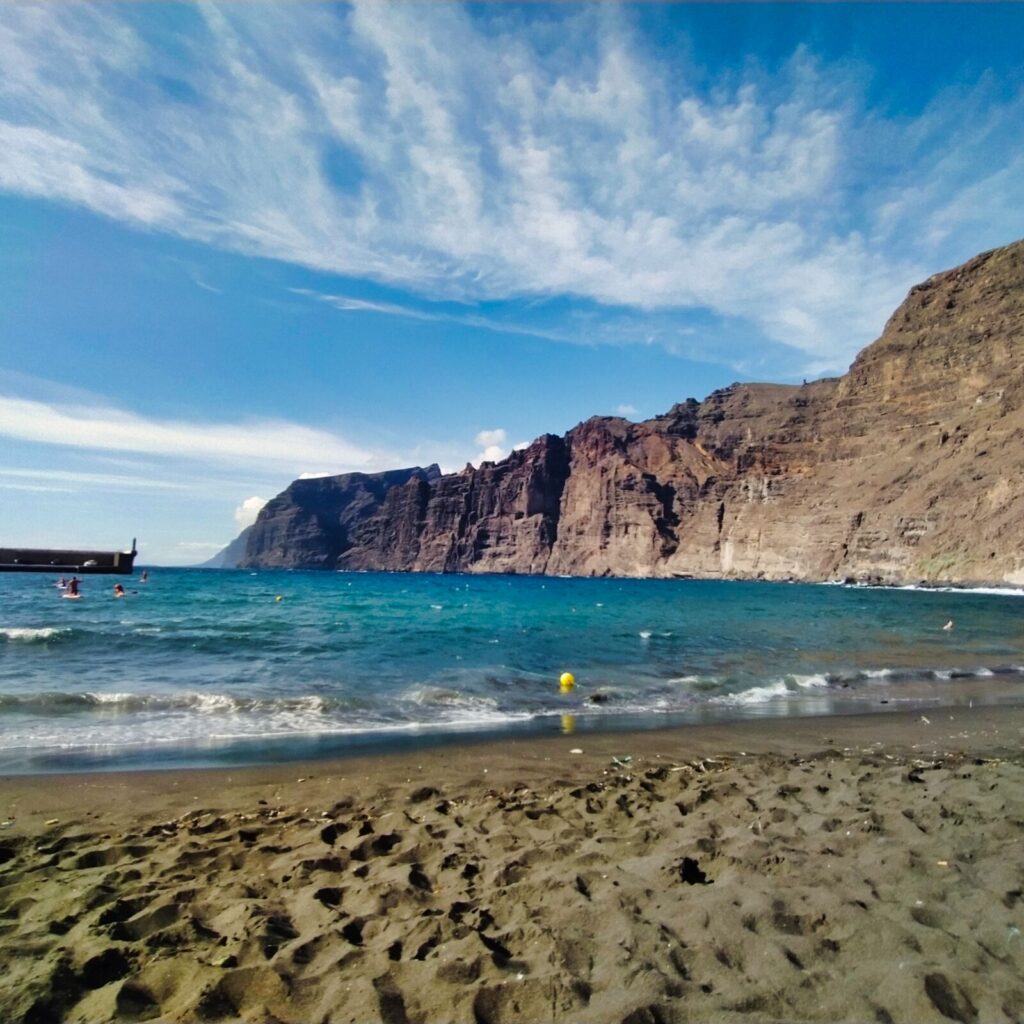 The clean waters around the coast of Tenerife are also ideal for everyday water fun, including football, badminton and Frisbee. Each beach shop offers this type of equipment.
Routes for families in Tenerife
Sendero de los Sentidos is one of the most popular routes for a family walk. Undemanding paths through the dense Anaga laurel forest – one of the oldest forests in the world – tempt not only with a perfectly prepared trail (some of them are lined with a wooden platform and accessible for prams), but also with the experiences offered – stimulating the sense of smell, sight and touch. The signs with sensory symbols (nose, hand or eye) on the trail encourage you to smell, touch or look at specific things on the path.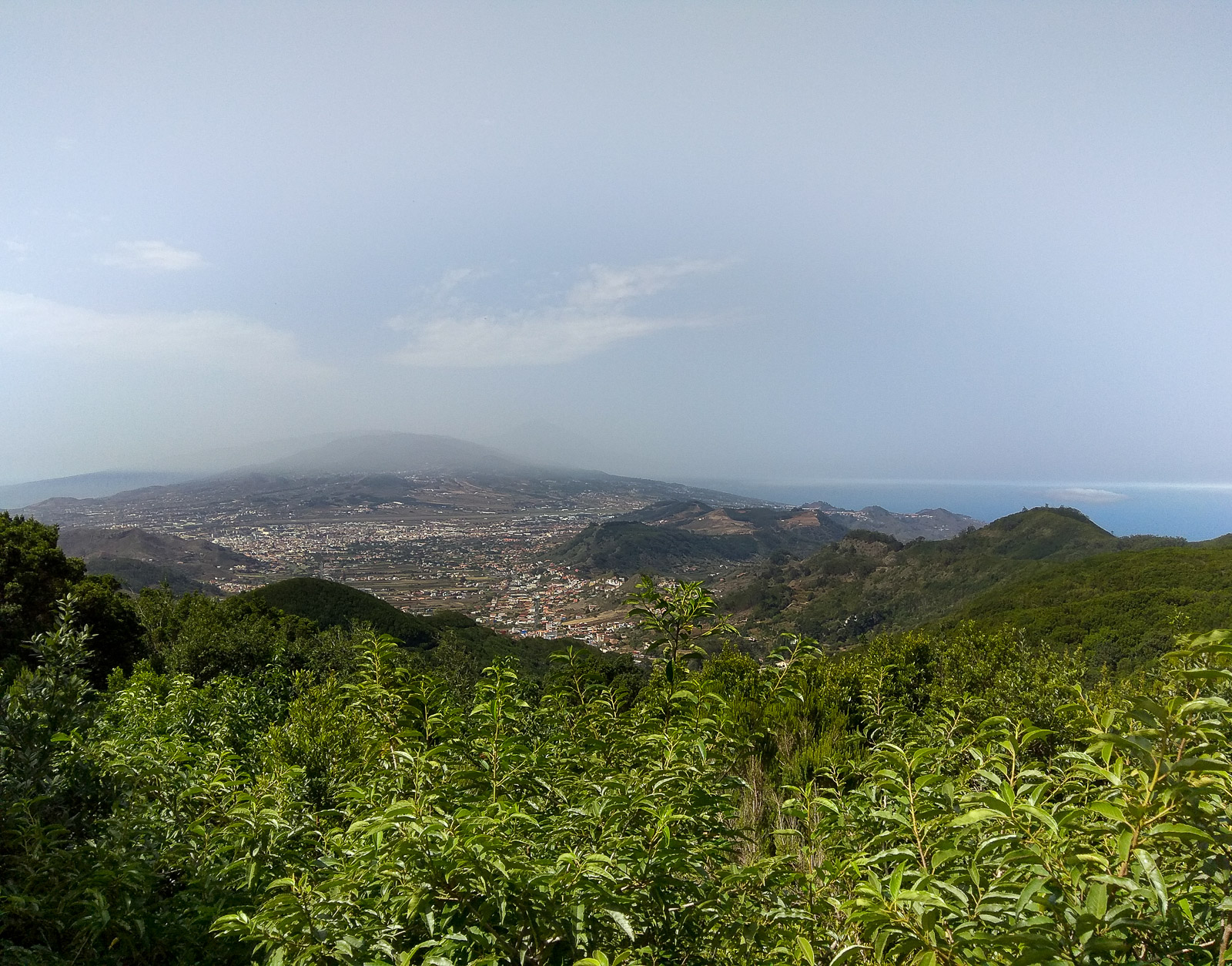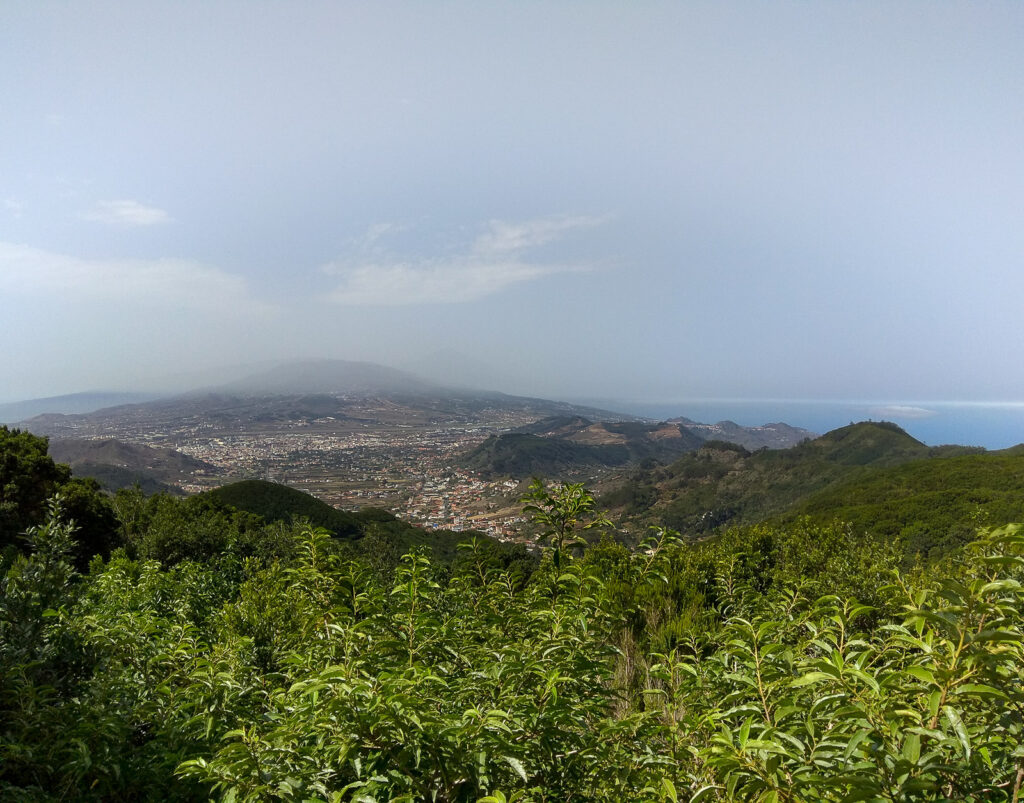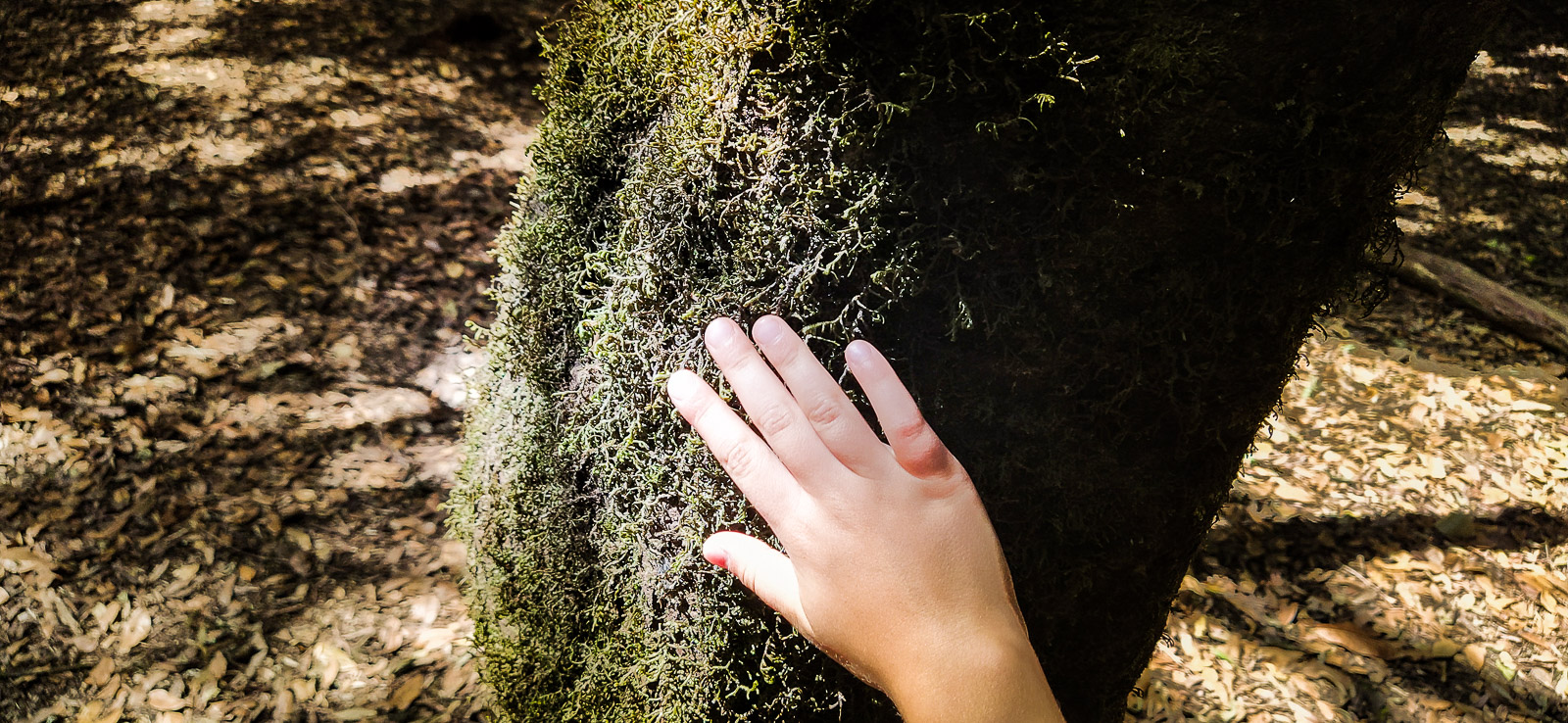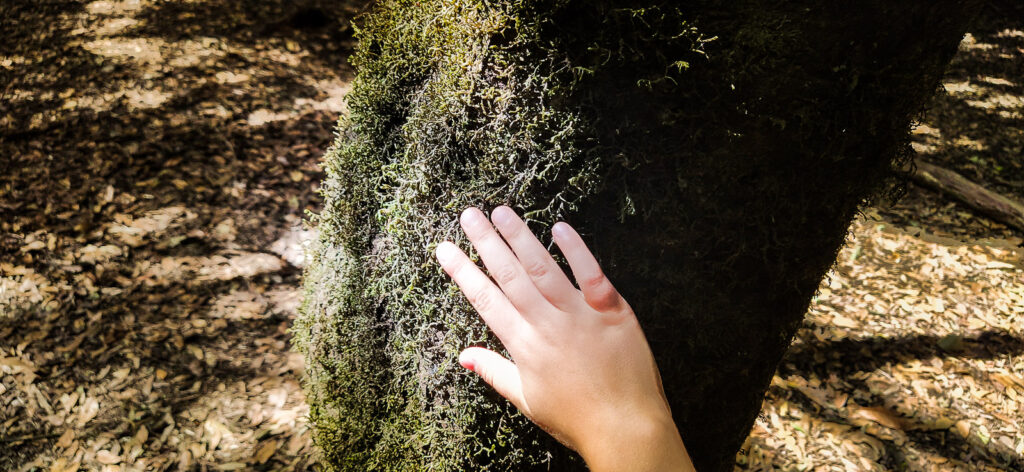 Teide National Park – on foot and by car
Most people associate Teide only with the peak of the volcano, i.e. a hiking trail during the day (with permission) or at night (without the required formalities) or a cable car ride to an altitude of 3555 m above sea level.
I will tell you about how our children climbed the highest peak in Spain in the next section.
Now we encourage you to take a broader look at Teide, or rather at Teide National Park. The Teide National Park is not only the highest peak in Spain, but also the surrounding geological treasures, including volcanoes, craters, volcanic chimneys, frozen lava flows and various rock formations.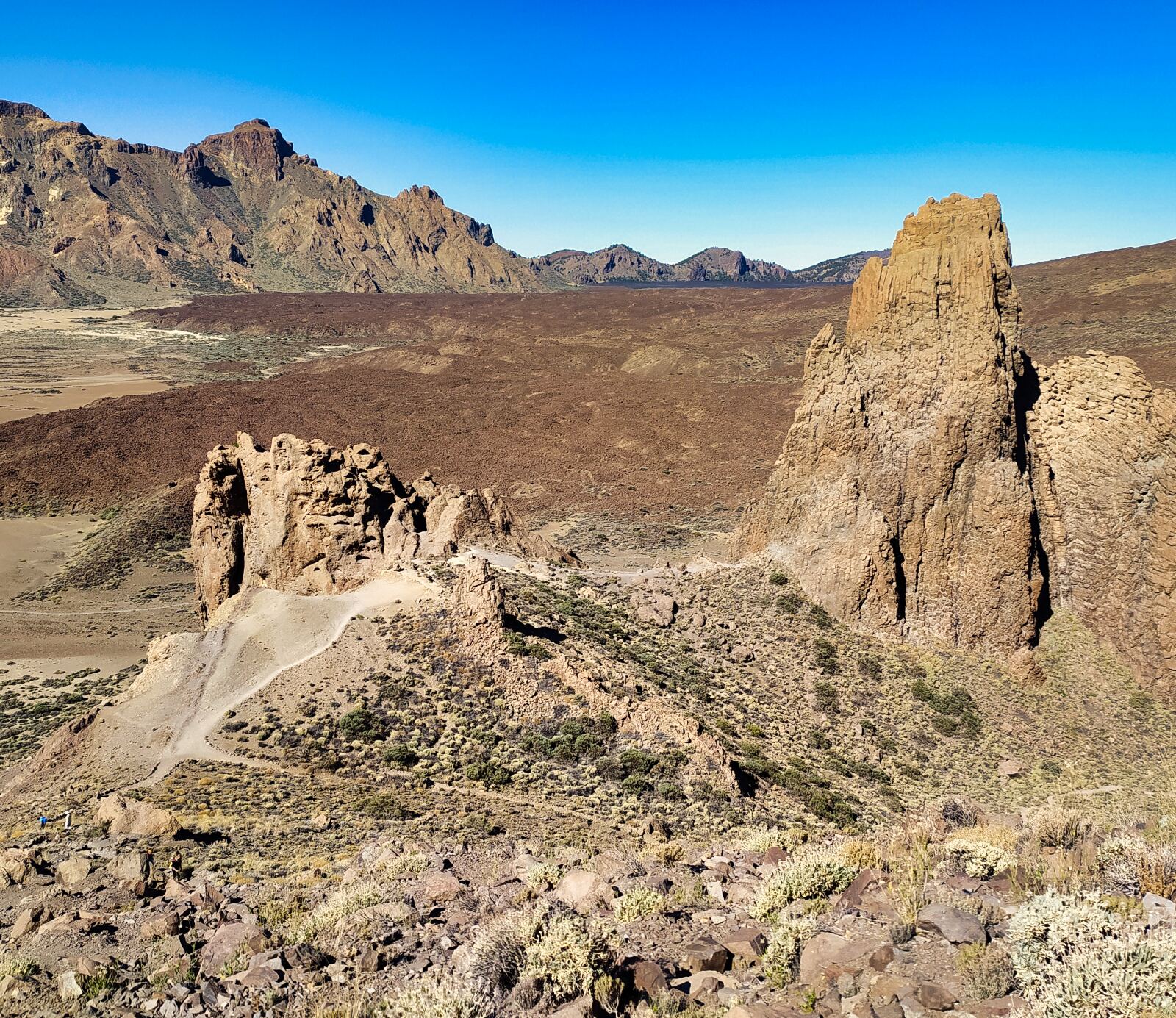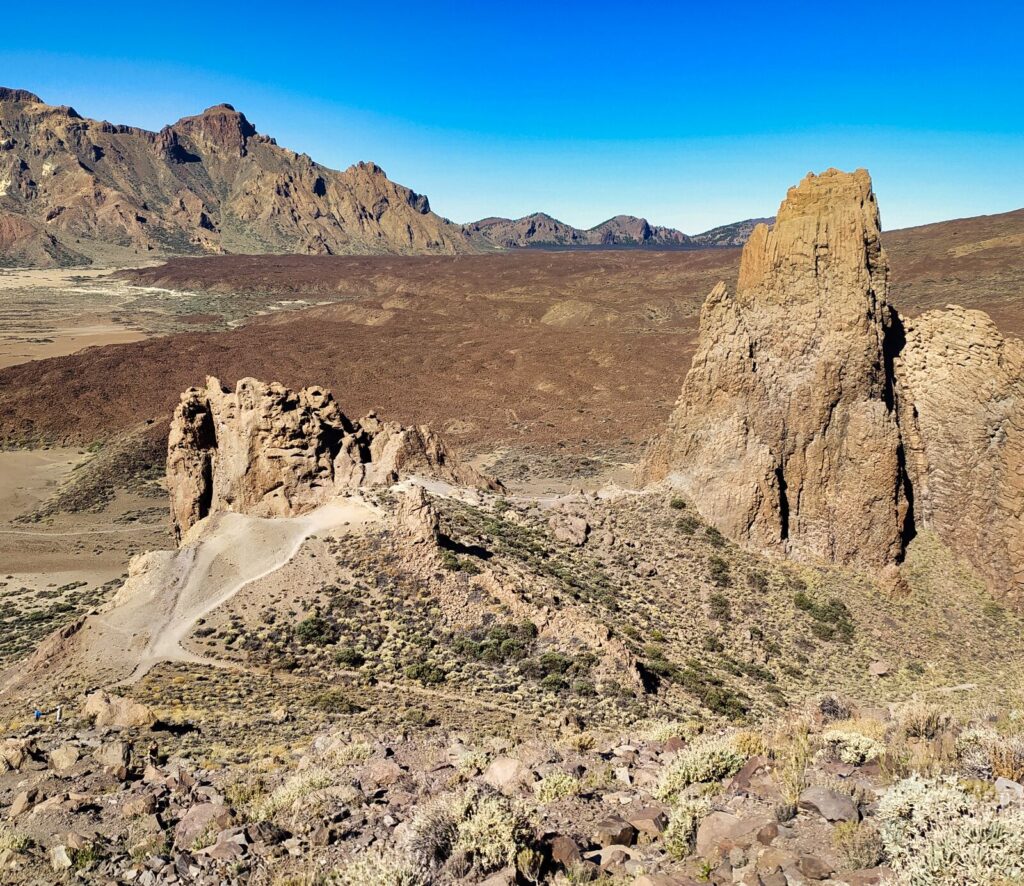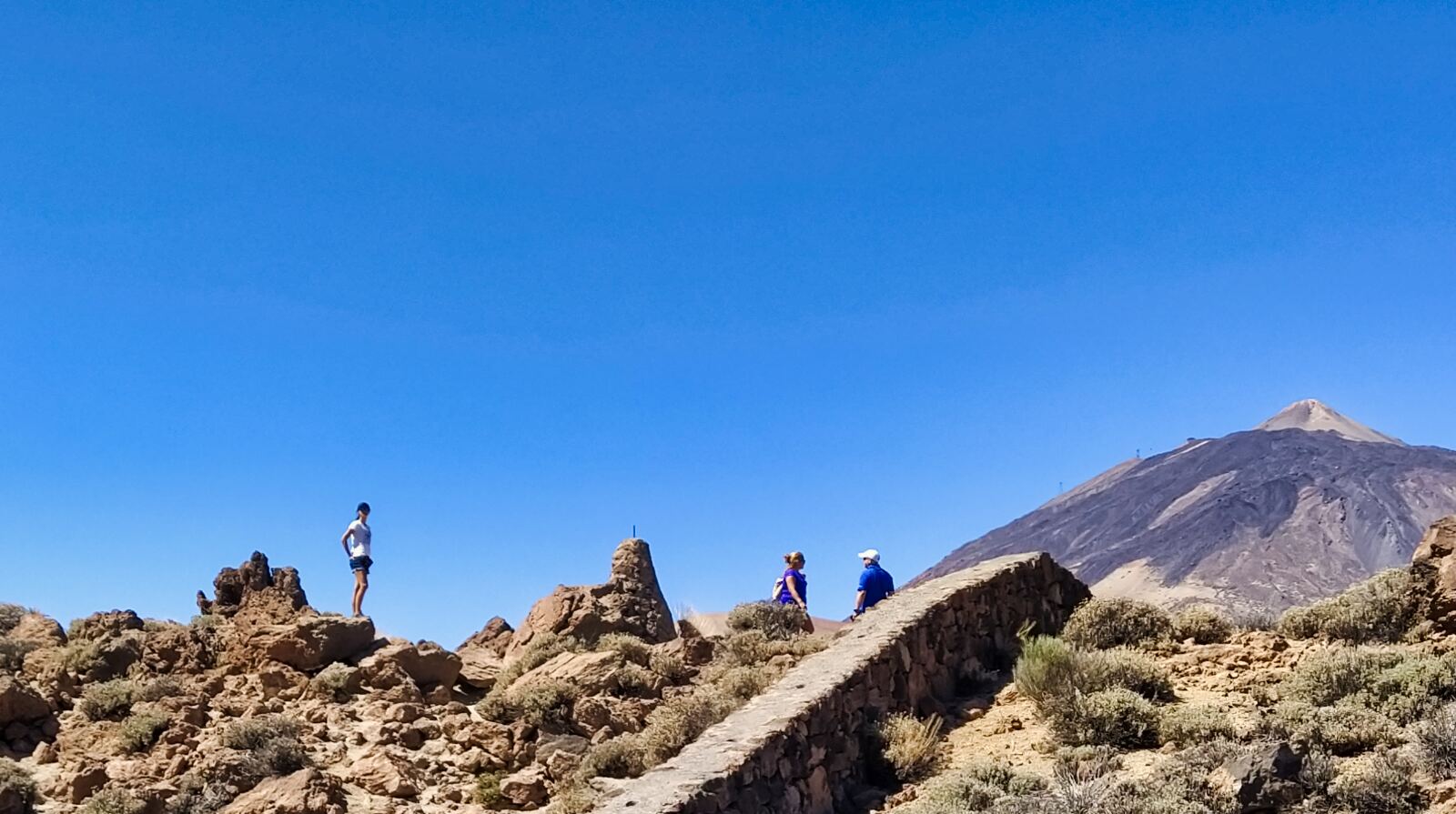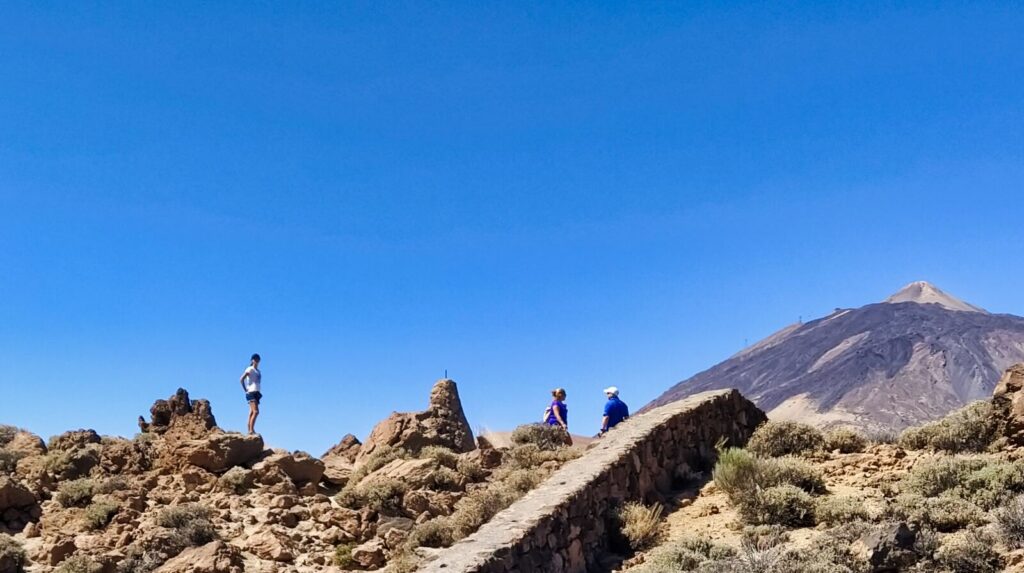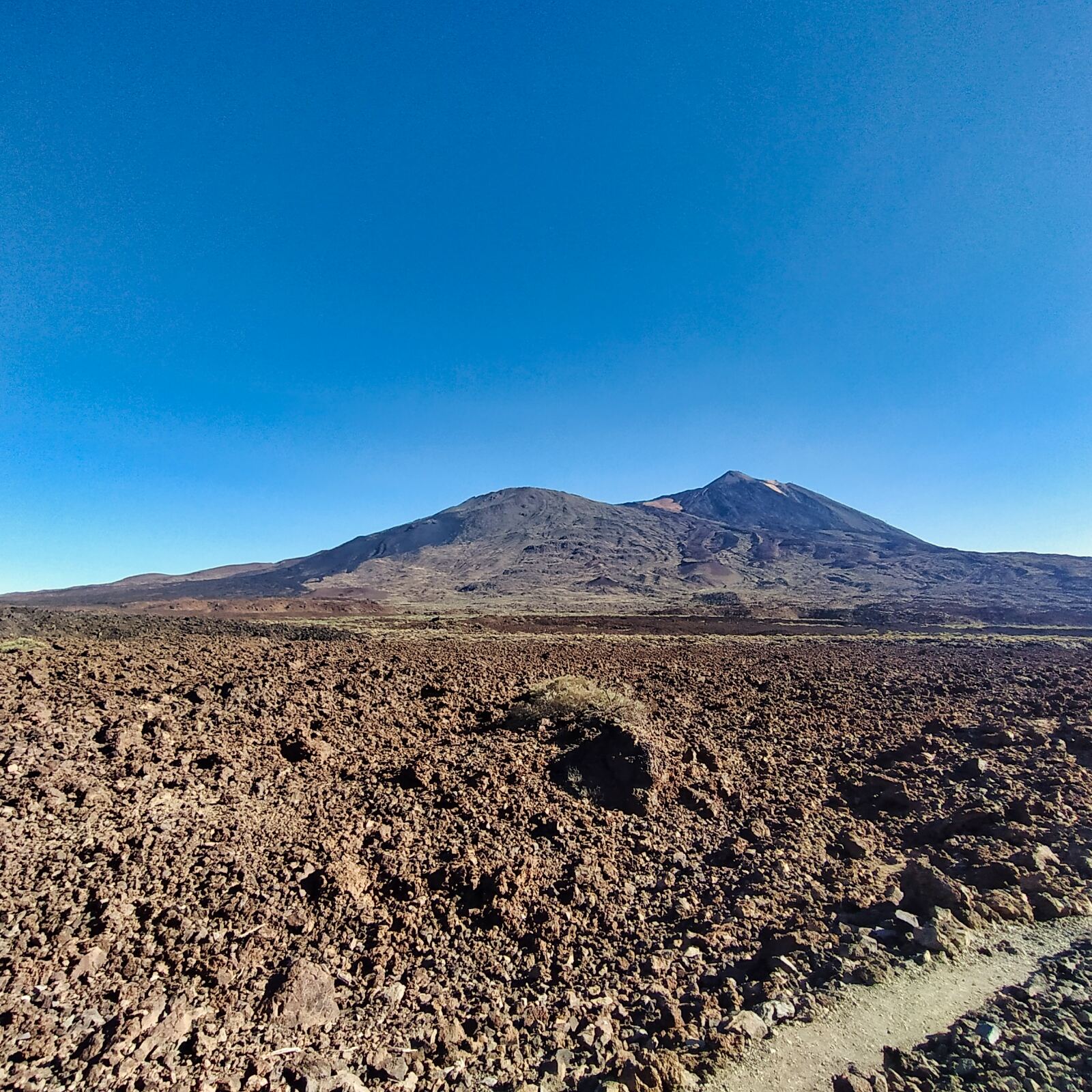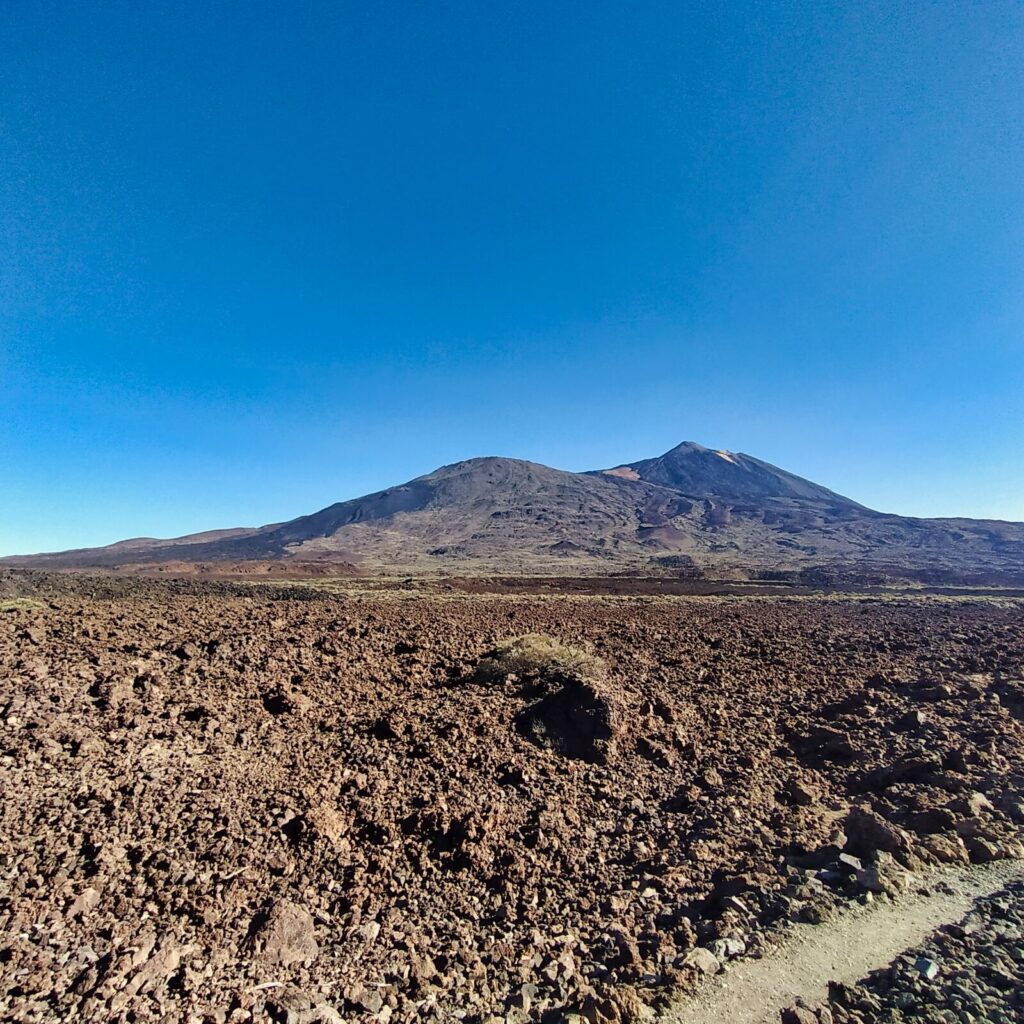 Interestingly, almost the entire length and breadth of the Park can be covered by car, stopping in numerous places and on viewing platforms, from which there is always an amazing landscape. You have spectacular views at your fingertips, despite everything being comfortable when traveling by car with children.
Trekking with children to the highest peak of Spain, Teide, or its alternative
Stand on the highest peak in Spain, walk on the highest point on the islands of the Atlantic Ocean, tread the crater of an active volcano … This is what our son dreamed of when he found out about the trip to the Canary Islands. Only an apparently extreme feat and at the same time a great dream came true one November afternoon.
Things to remember when going to Teida with your child:
Car is the most efficient form of access to the lower station of the cable car (city buses and tour buses also run),
most conveniently park in the free car park at the lower station of the cable car, at an altitude of 2,356 meters, which offers 220 parking spaces,
in favorable weather conditions, the cable car is open daily from 9.00 a.m. to 7.00 p.m. (high season),
the price of an adult ticket is 37.00 €, for a child 18.00 € for departure and return,
if possible – buy tickets online (here),
pregnant women and children under 3 years of age and people with cardiovascular diseases are prohibited from using the cable car for health reasons,
without permission, two trekking routes are available from the upper station of the cable car: trail No. 11 leading to the Mirador de La Fortaleza and trail No. 12 leading to the Mirador Pico Viejo,
with a permit, walk along trail no.10: Telesforo Bravona to the Teide crater,
personal and valid for the selected hourly period on a specific day, free permit (200 per day) is obtained well in advance on the website of the Teide National Park management (here),
departure by cable car and going to the trail must be timed, because the ticket and permit have a specific validity period,
appropriate clothing, footwear, headgear and a supply of water are a must.
Below is our photo report from the trip.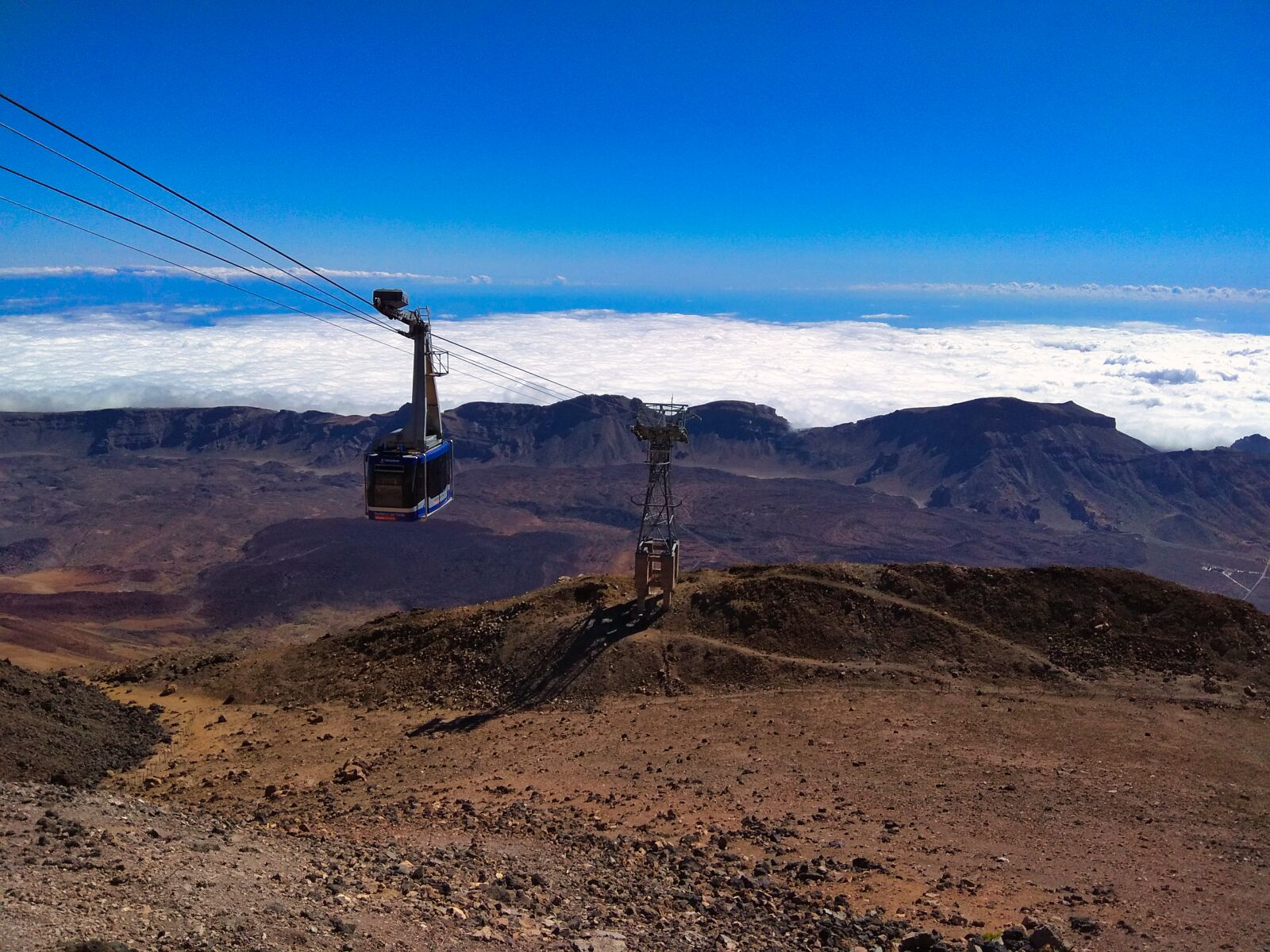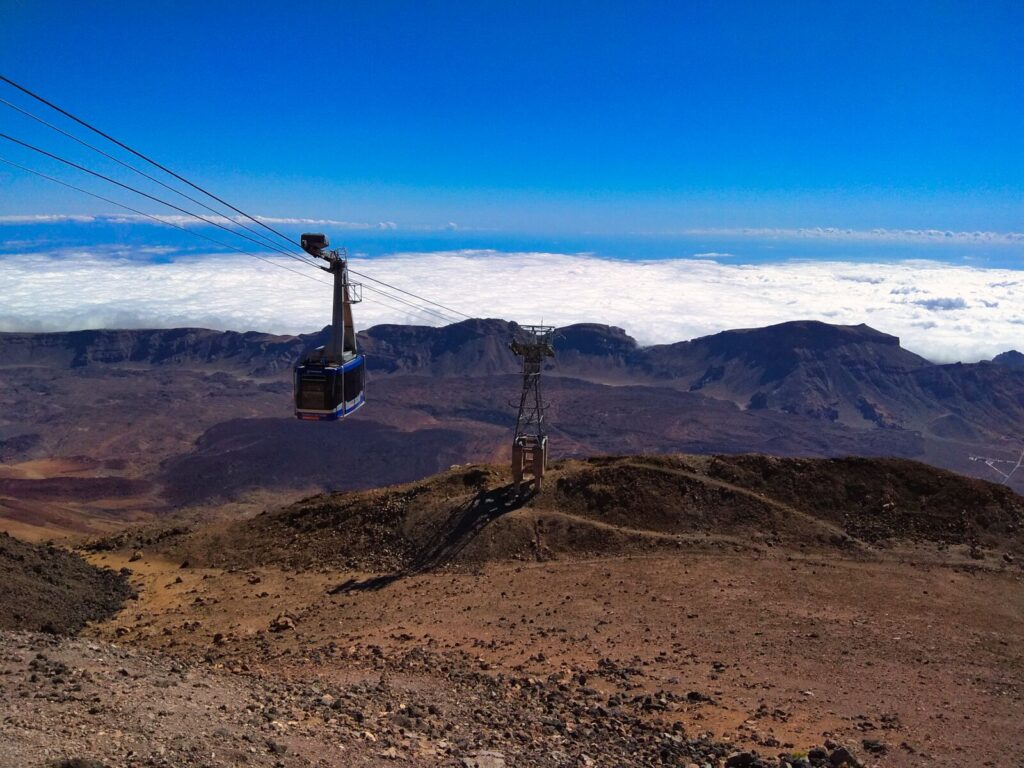 If your child's age or health does not allow you to climb Mount Teide, be sure to take a walk around Roques de García. It is a rock formation located at the foot of Teide. There is a 3.5 km long trail around it, as well as the neighboring geological treasures, which can be covered in an average of 1.5 hours.
It's worth it, amazing landscapes await there, and in addition, the Teide peak accompanies hikers all the time in the background.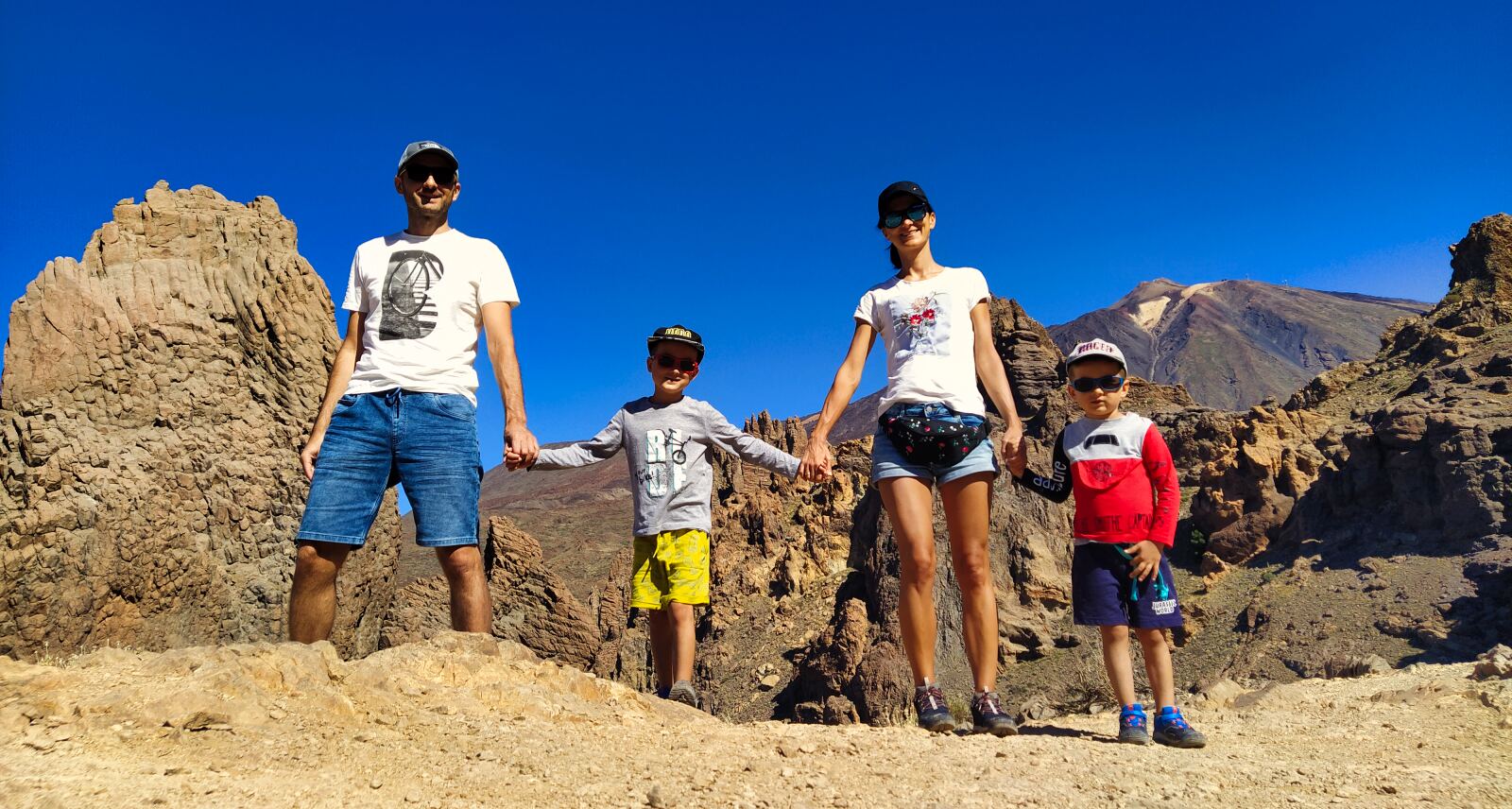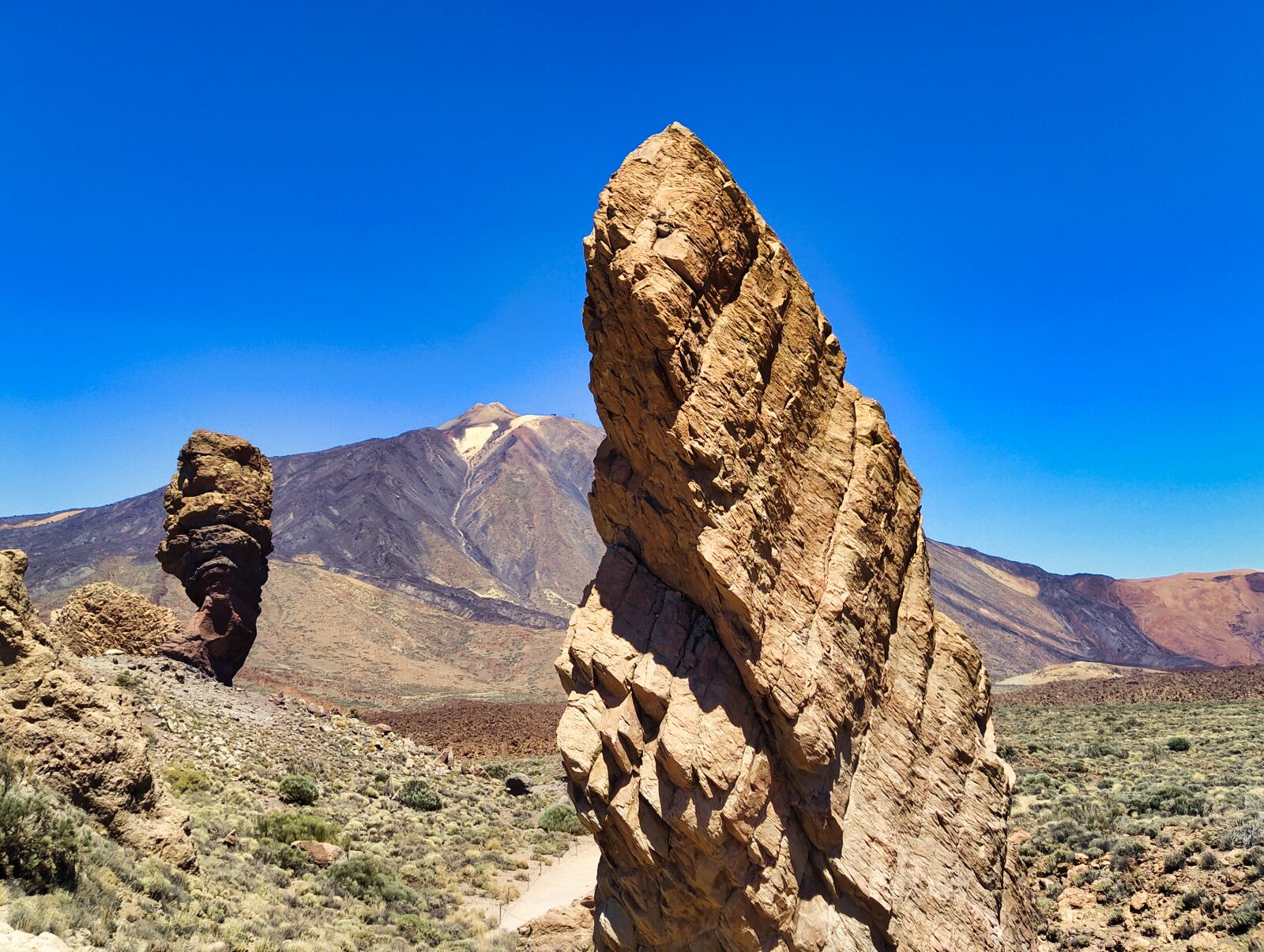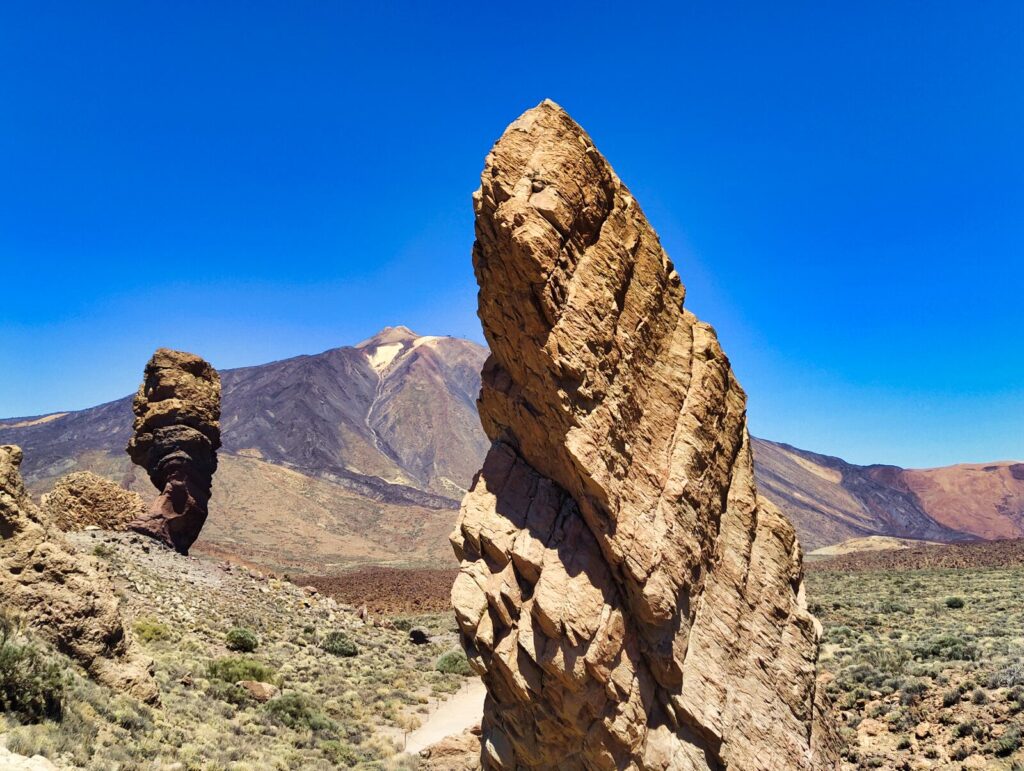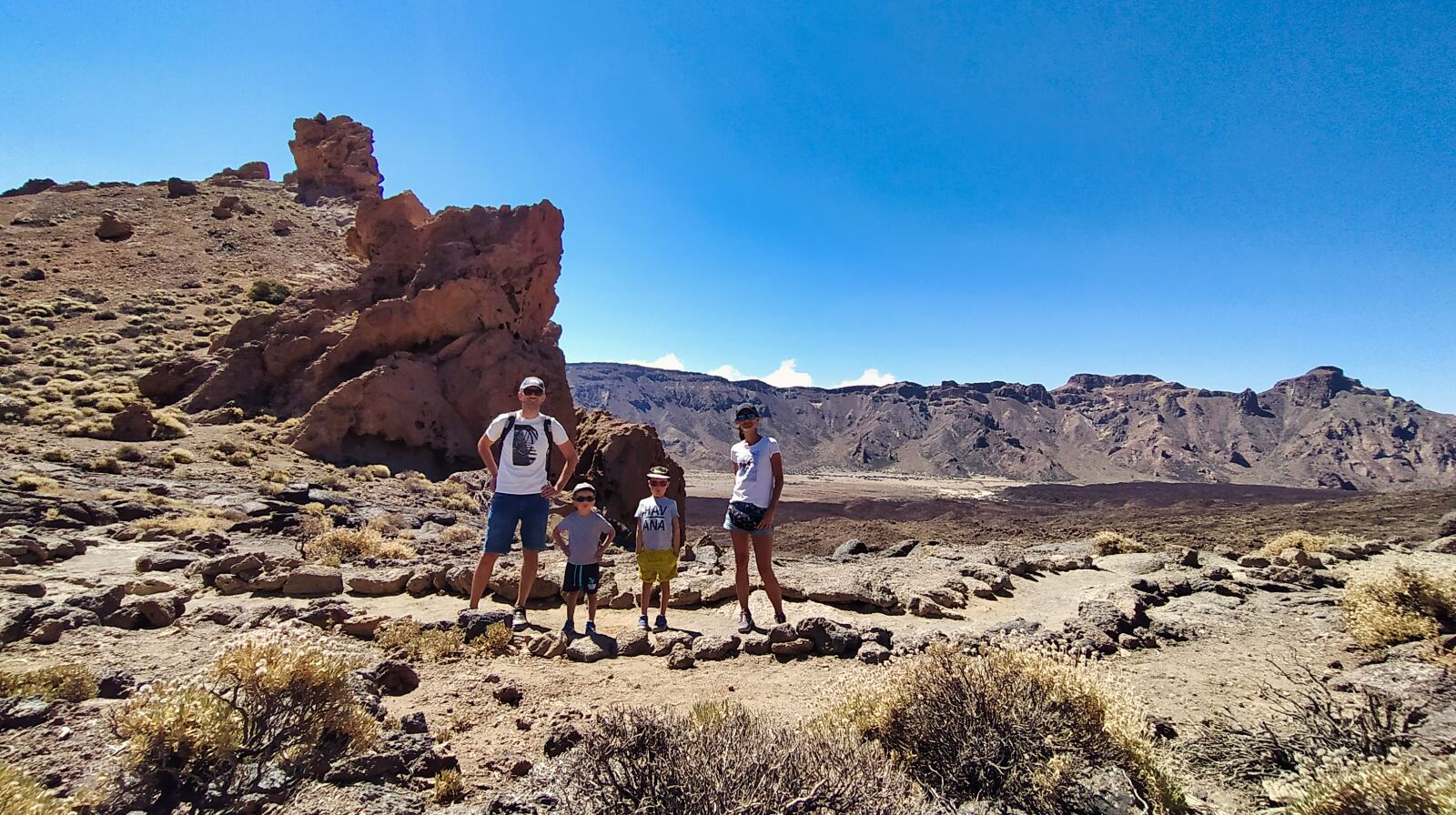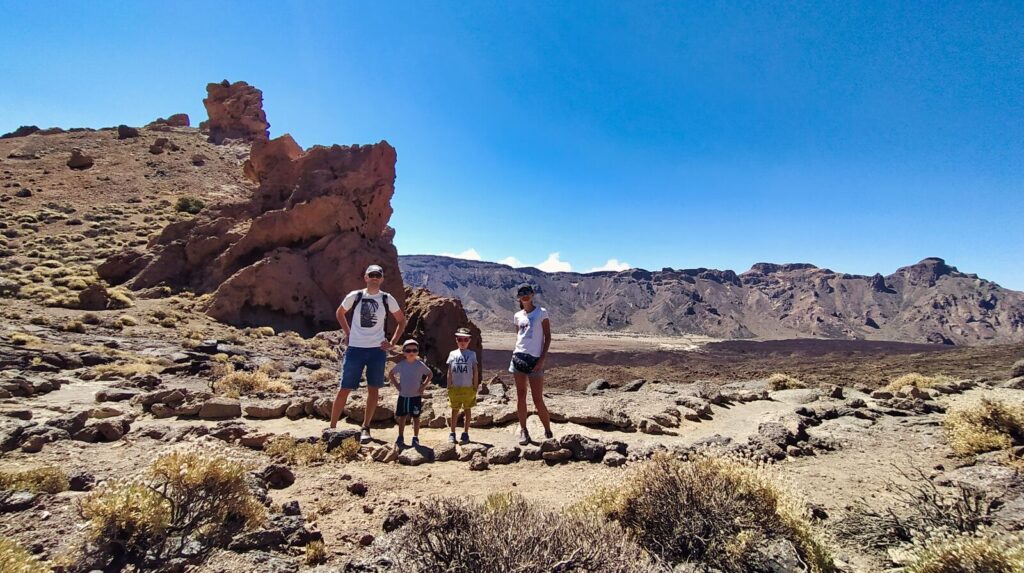 Tenerife, specifically the Teide National Park, has many attractions also for children – a trip to the Teide volcano by cable car, astronomical observations in one of the best observatories in the world – these are only part of the offer that you can find on volcanoteide.com.
A family walk through colorful towns — Garachico, La Orotava, La Laguna czy Masca
There is probably no better way to get to know the culture (cuisine, architecture, customs) of local people and their traditions than walking through the streets of cities. This is exactly how we visit the "urbanized" part of Tenerife. This is how we walked literal kilometers, visiting Garachico, La Orotava, La Laguna or Masca.
Each time we were charmed by similar attractions – the relative peace of the town, the friendly attitude of the residents, the colorful and historic buildings, quaint restaurants and bars with local dishes and unusual attractions such as natural lava pools or parks, giving shelter in the hot afternoon.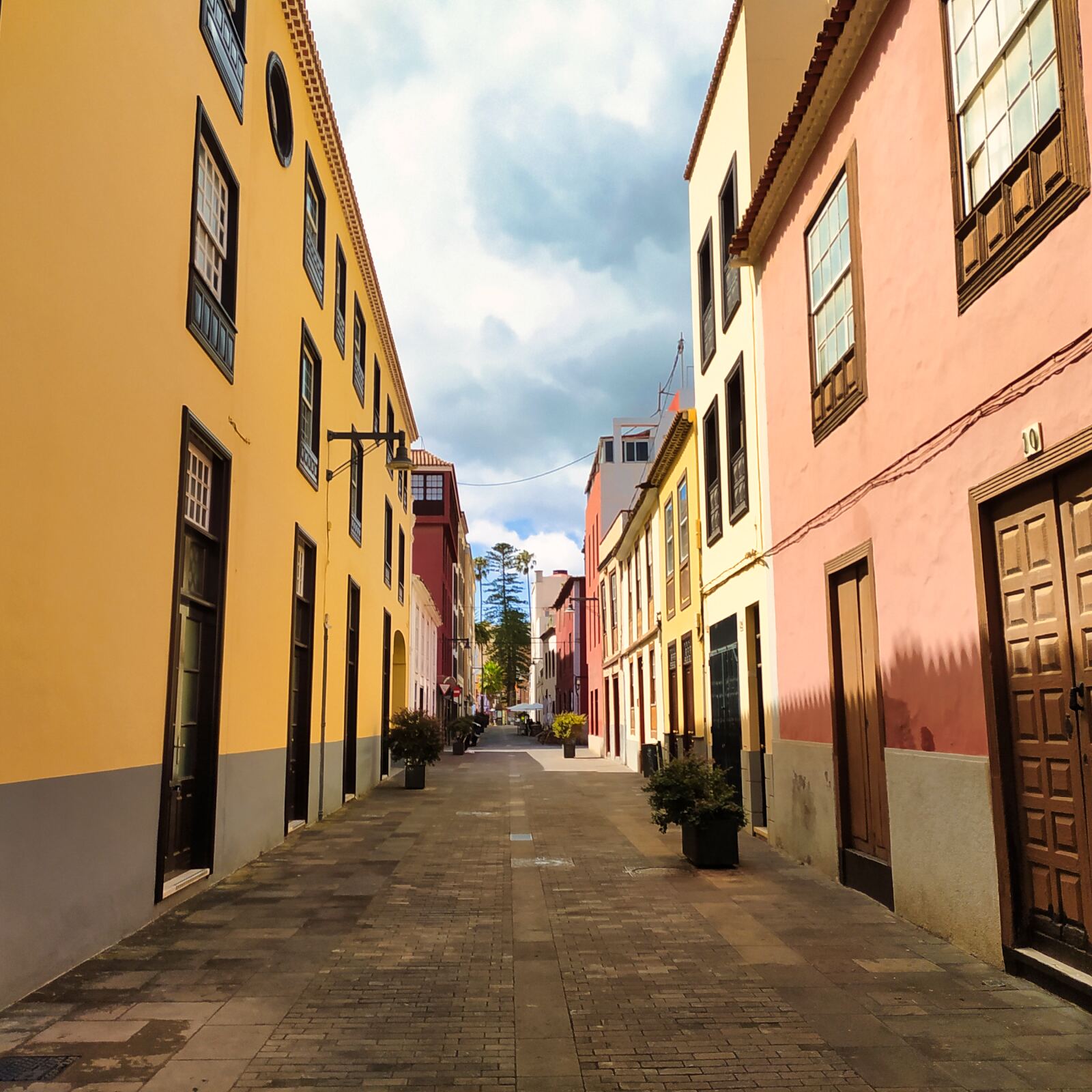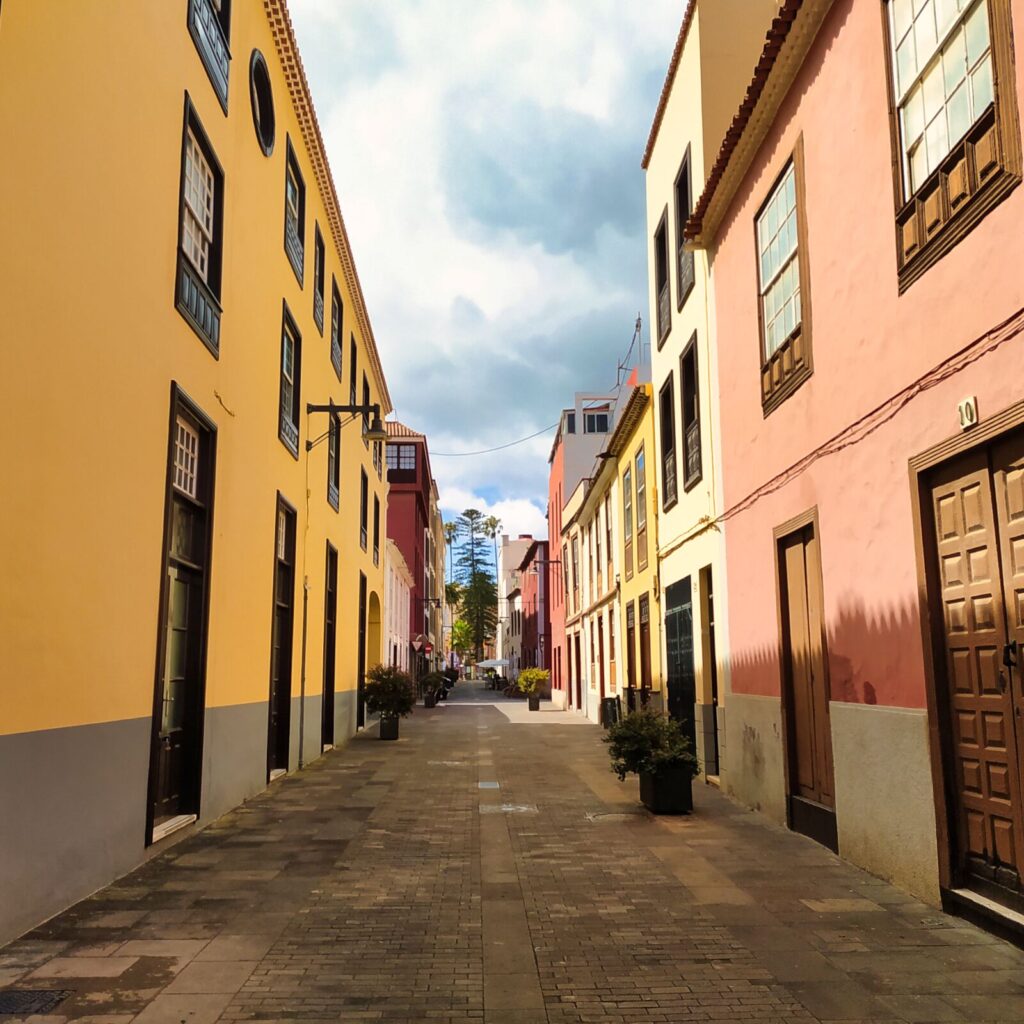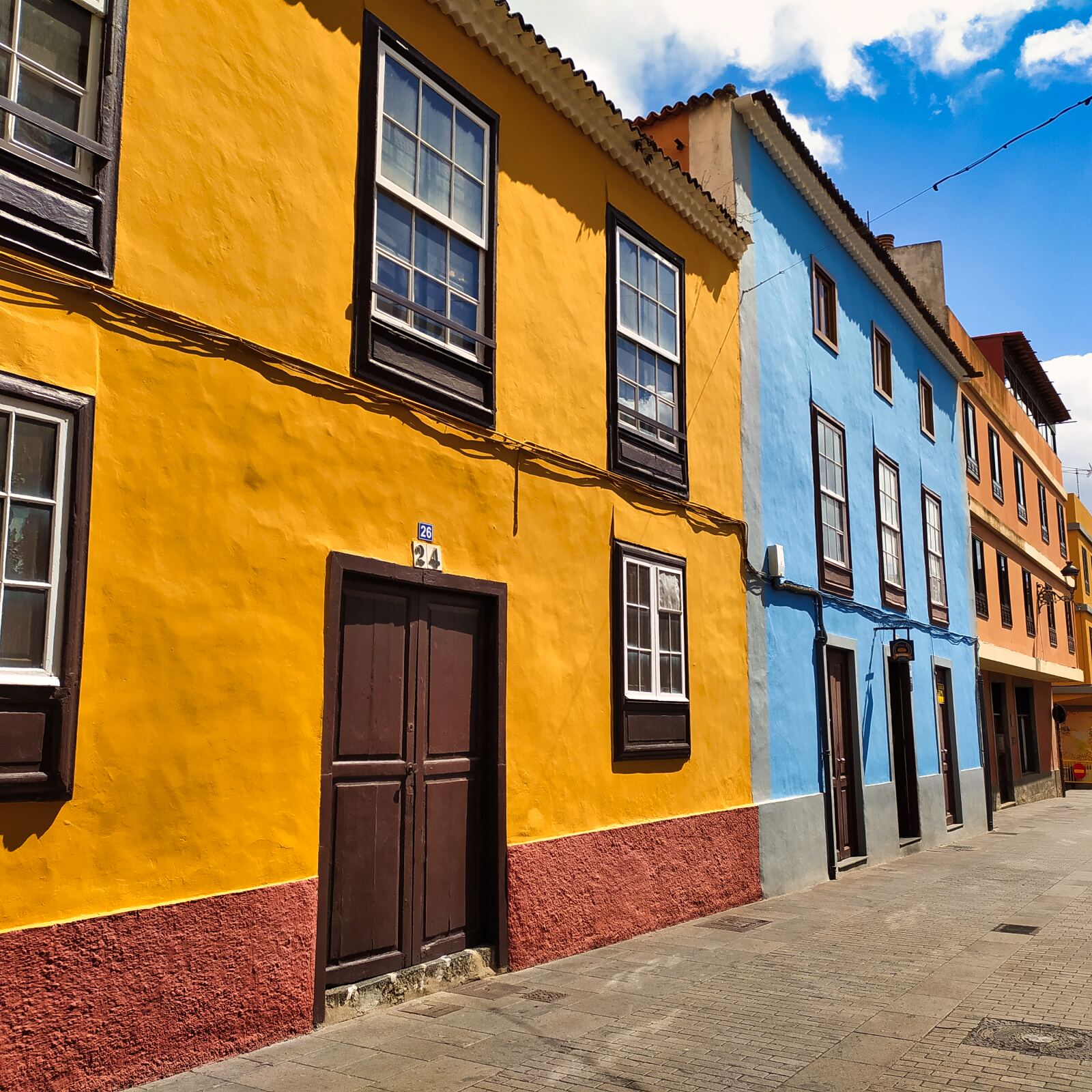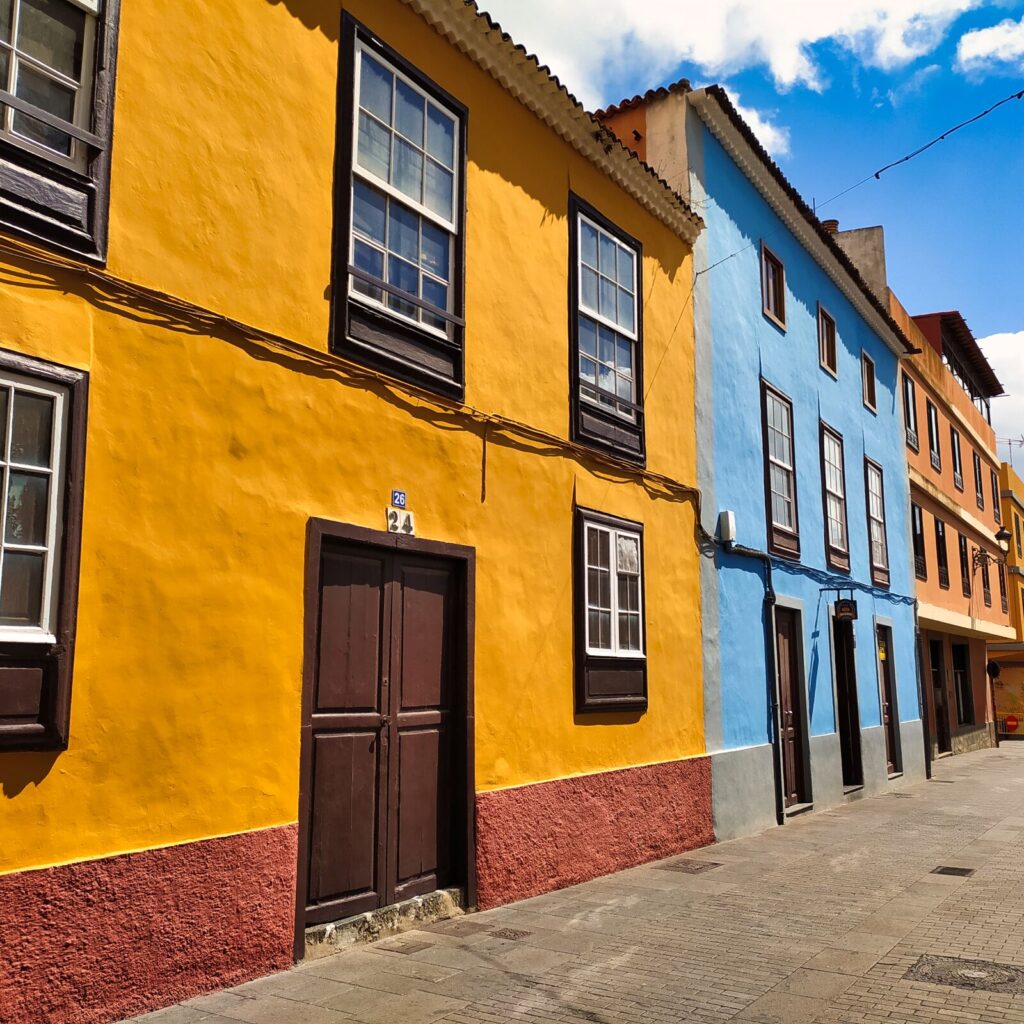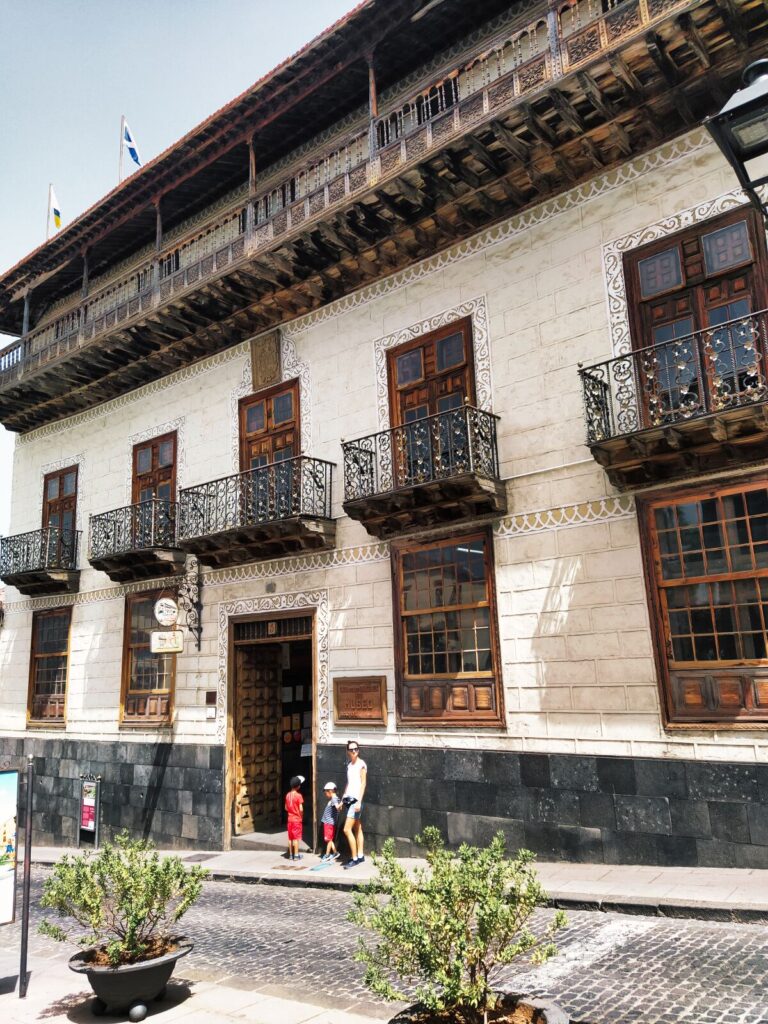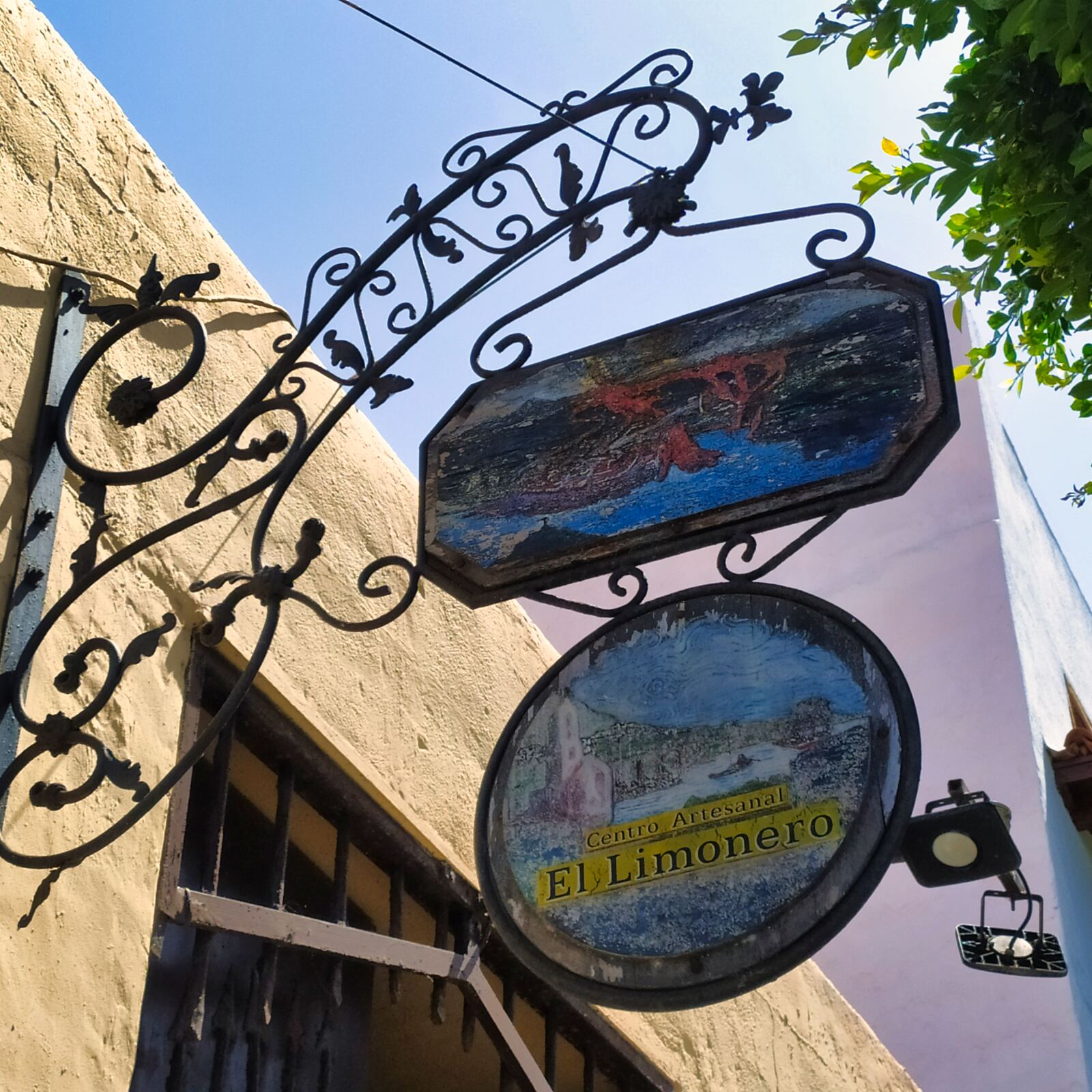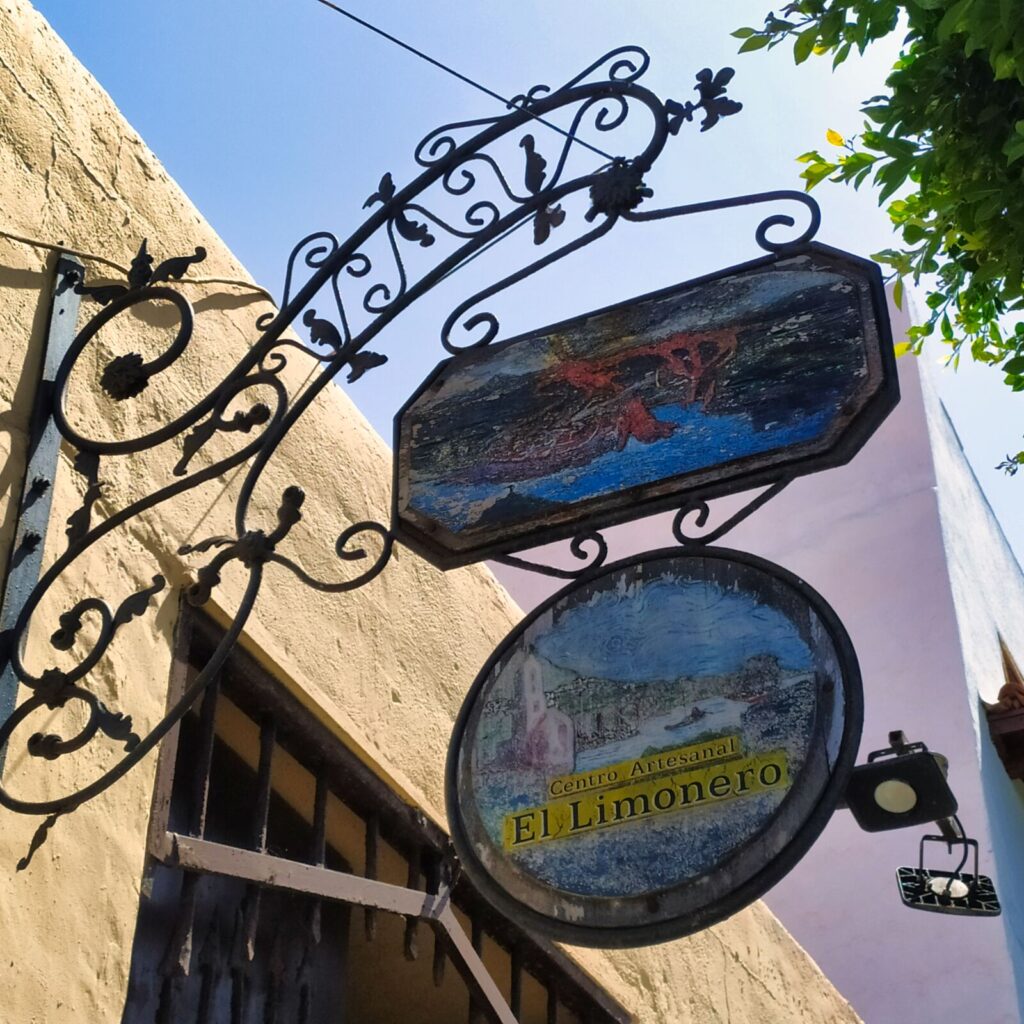 Whales and dolphins in Tenerife
Admiring whales and dolphins in their natural habitat, such as at the foot of the Los Gigantes cliffs or near the west coast of Tenerife, is an unadvertised attraction.
In the port of Puerto Colon in Costa Adeje there are several companies that organize sea trips. Prices vary, depending on the duration of the trip, options (all inclusive, drinks only, the possibility of swimming in the ocean). There is a lot to choose from.
We decided to go on a cruise organized by Gaby Tenerife. On the Facebook group run by Gabrysia you can also find many other attractions. We took advantage of her help and went on a 2-hour catamaran cruise.
Sunny weather, calm sea and… dozens of long-finned pilot whale emerging from the water every now and then made this day stay in our memories for a long time.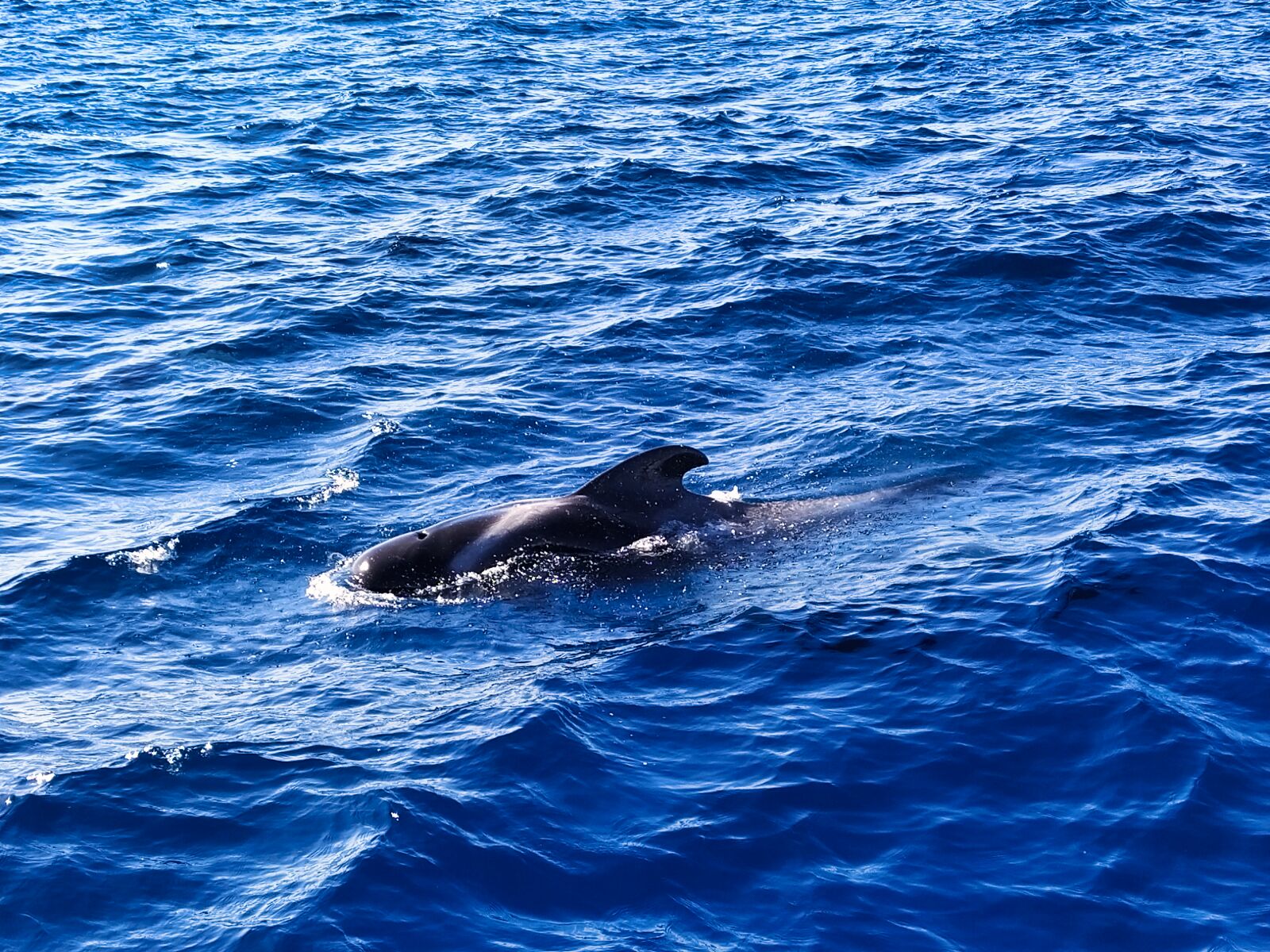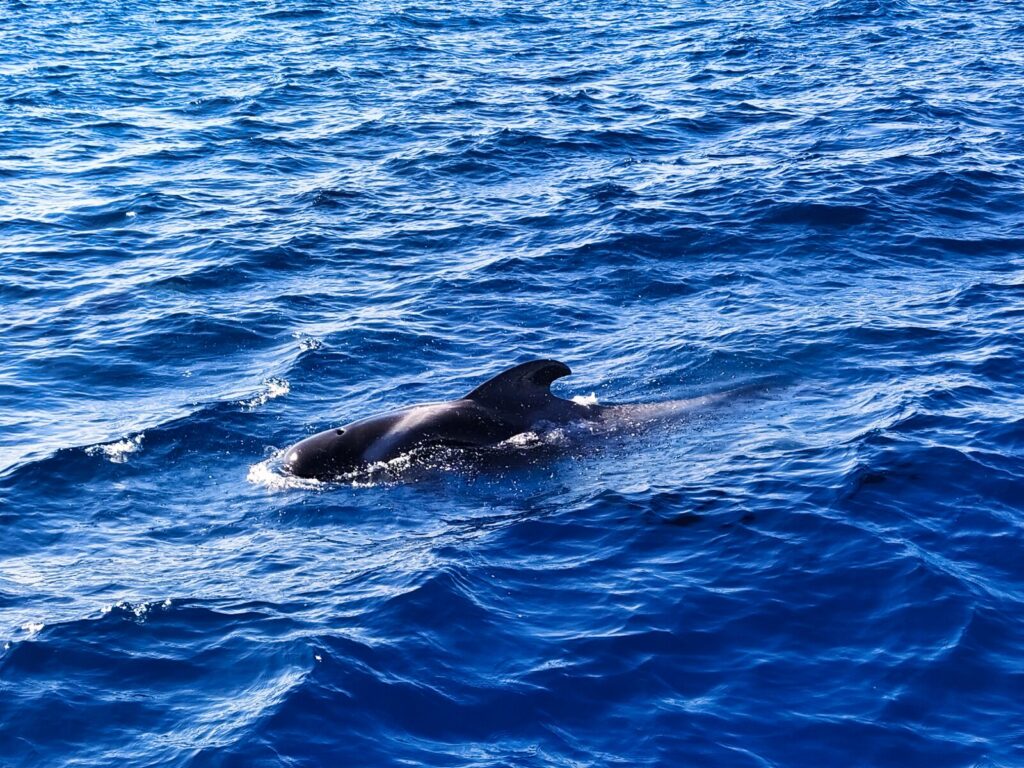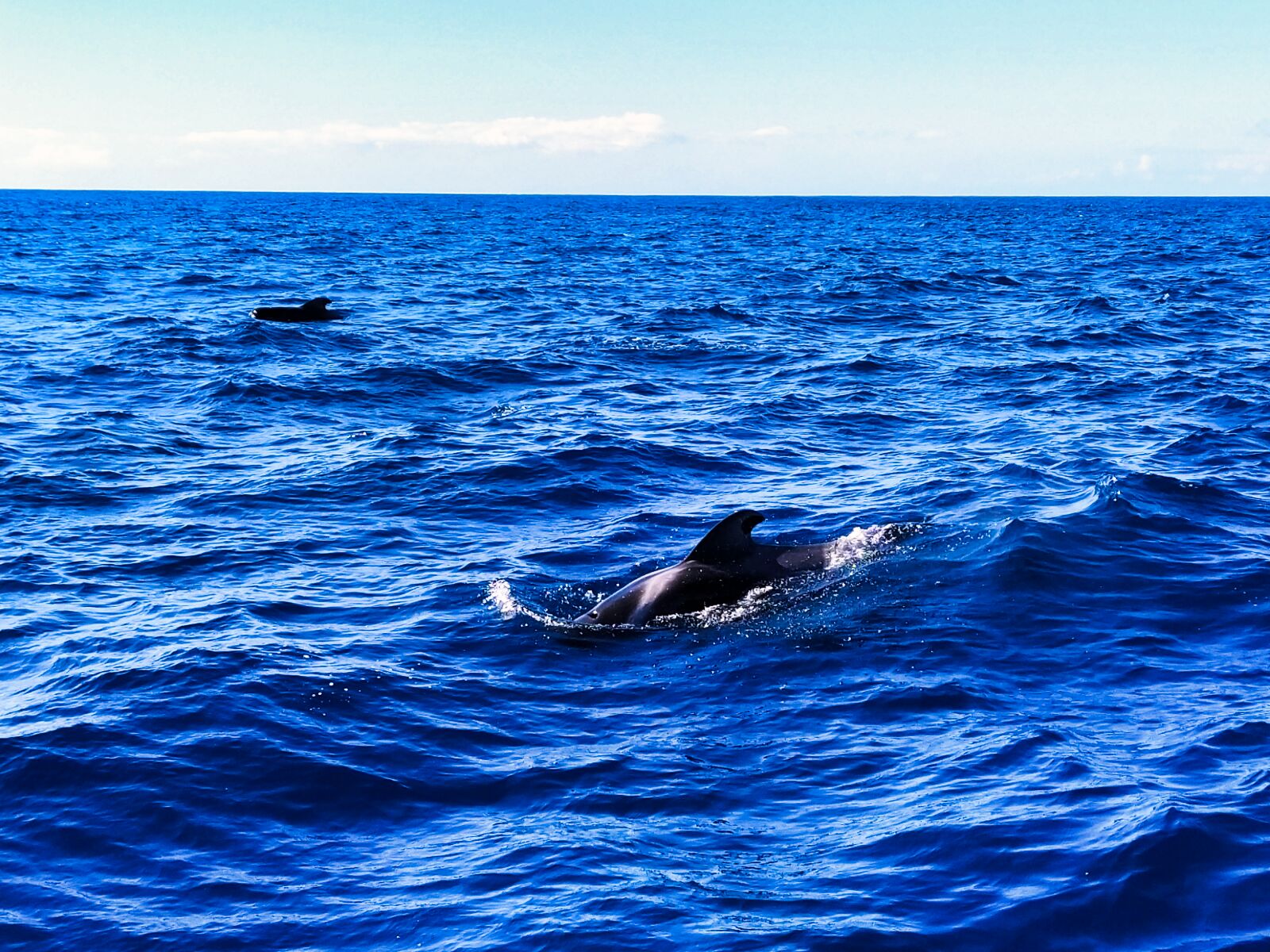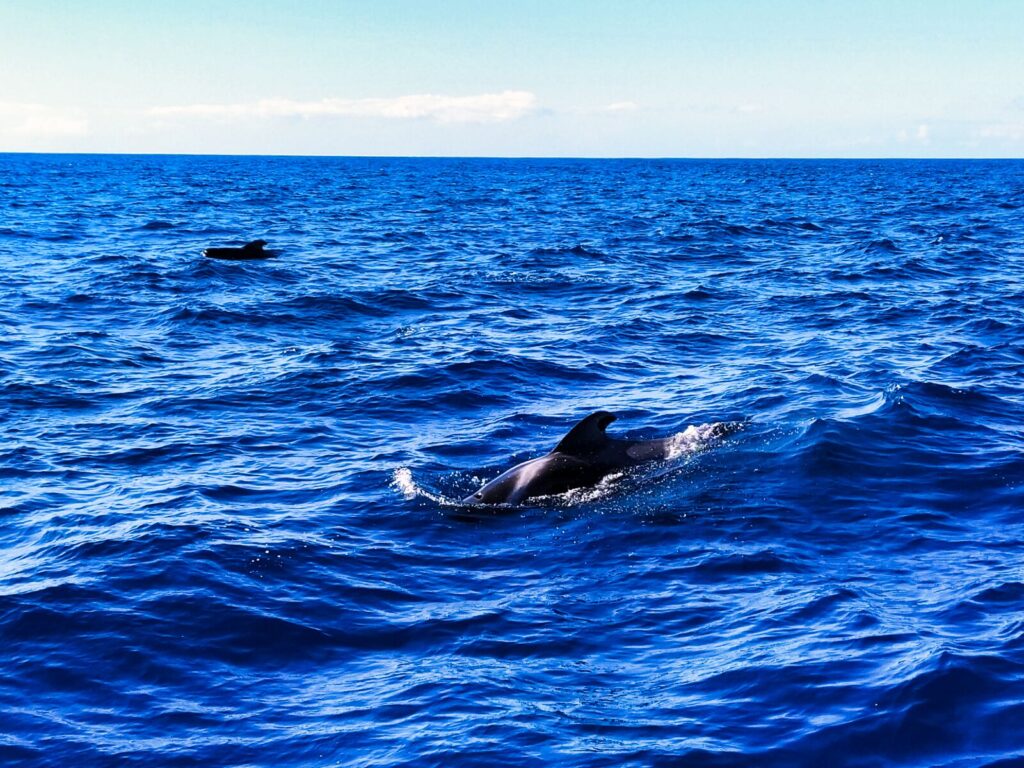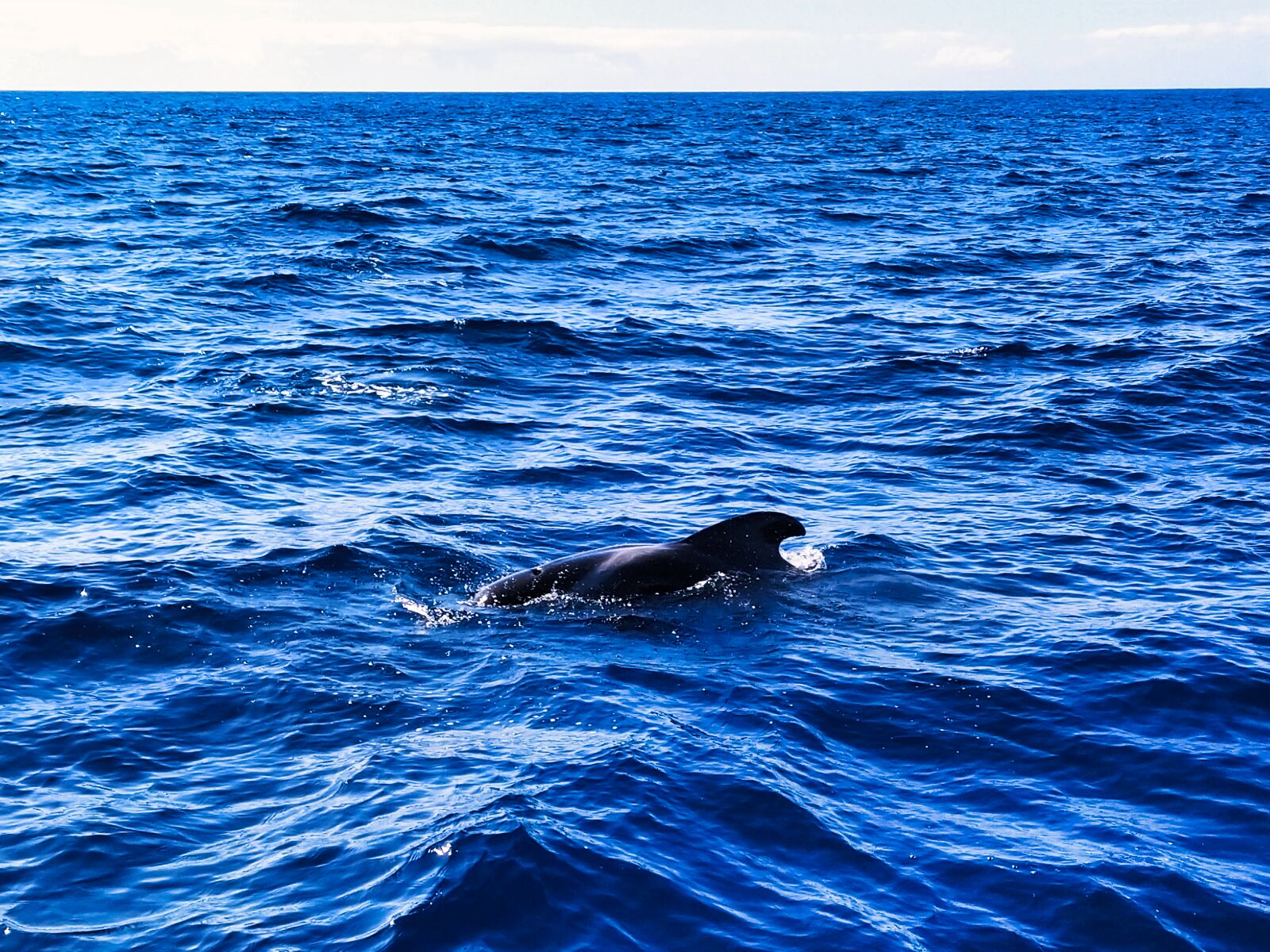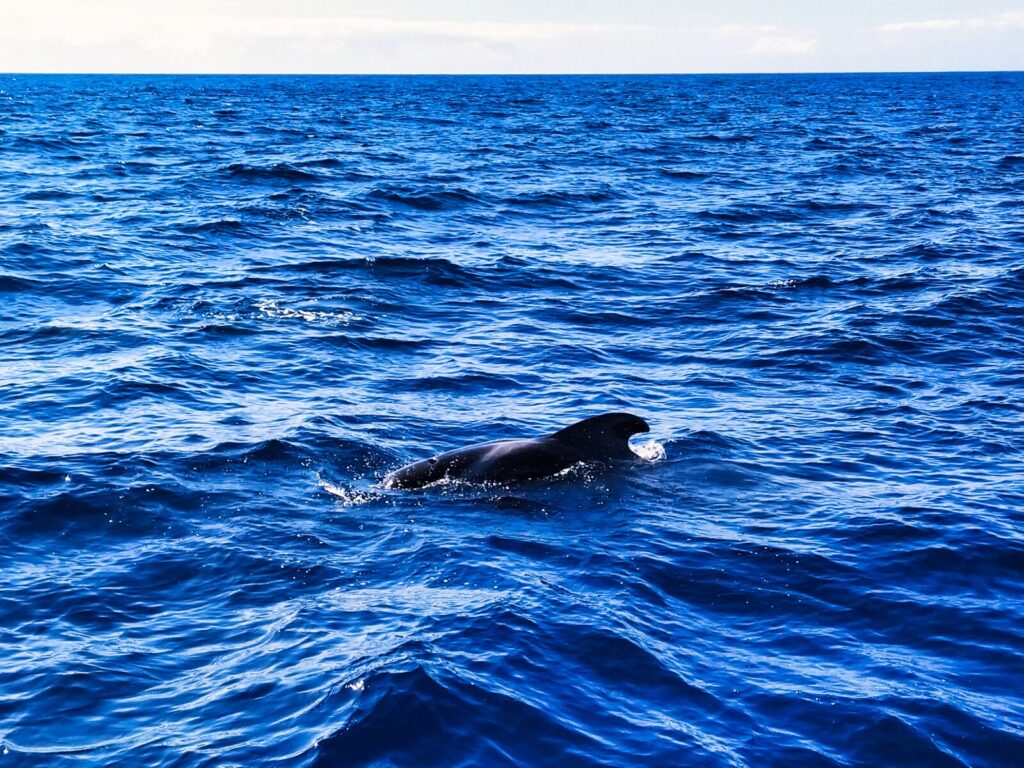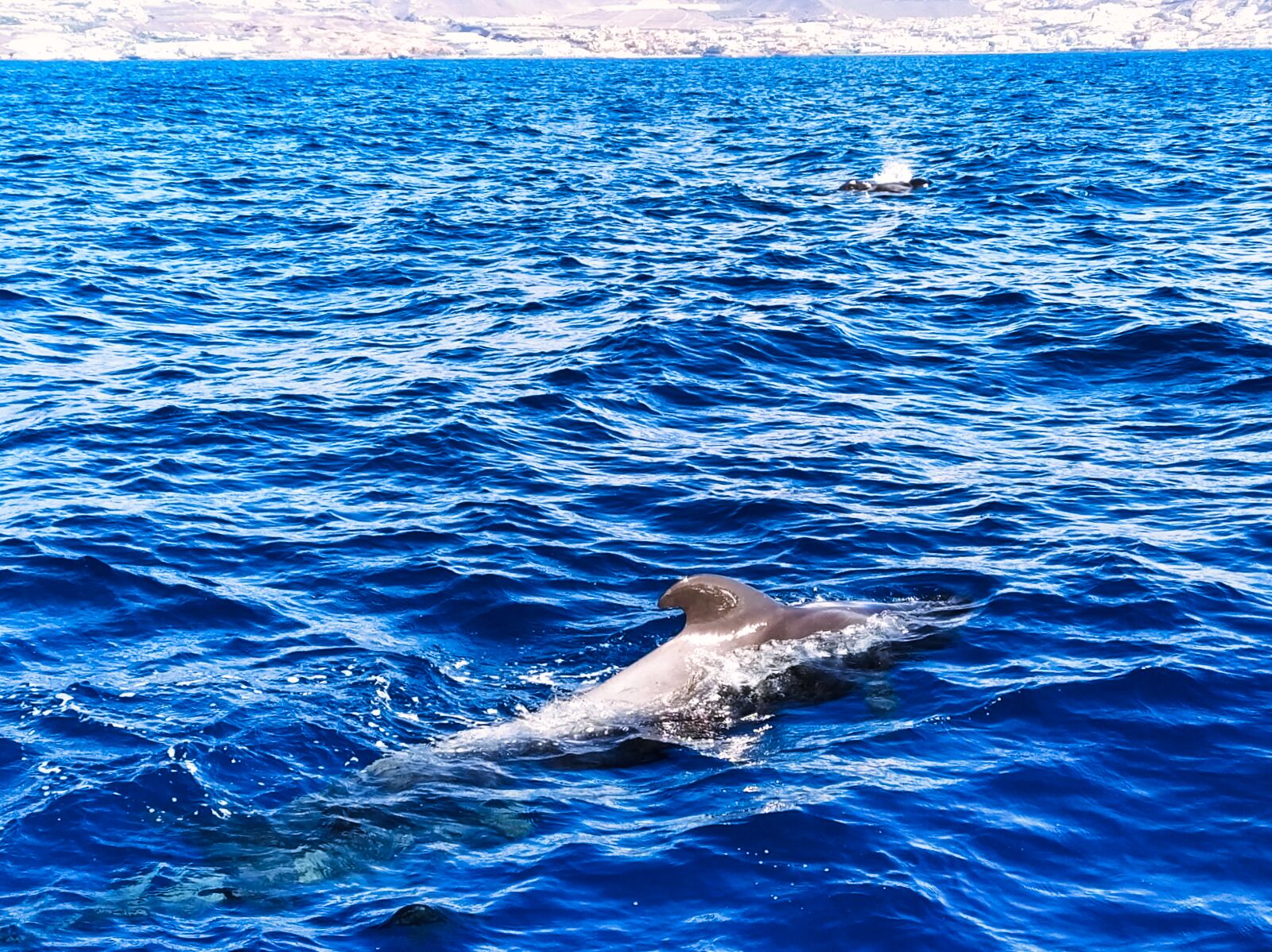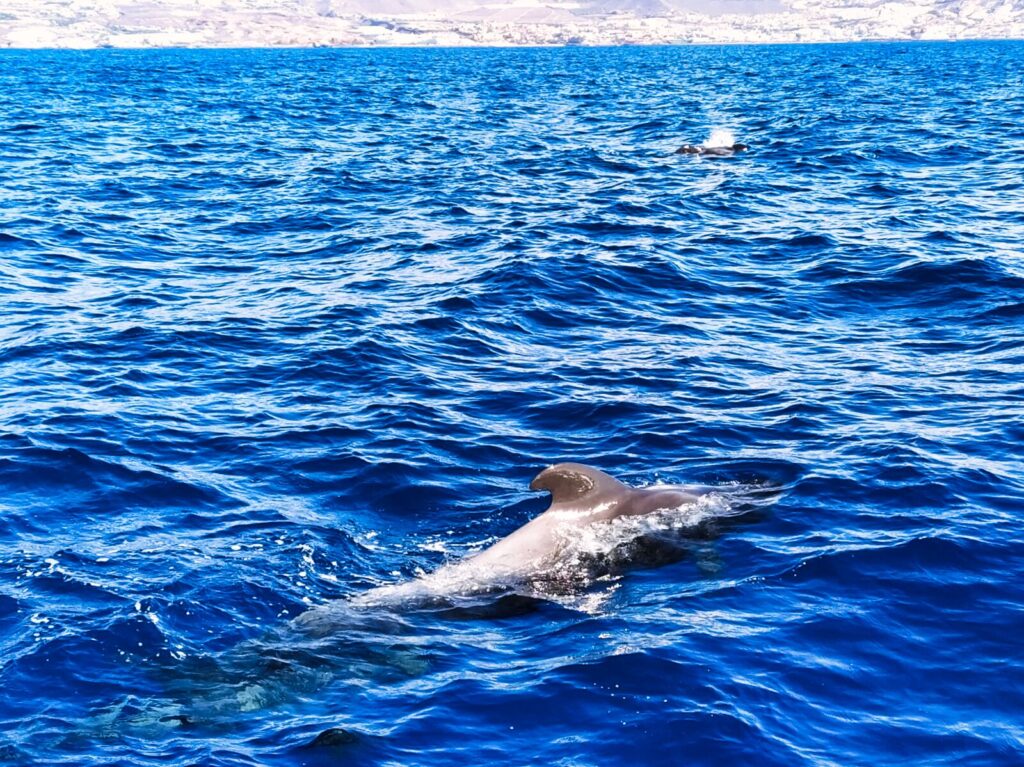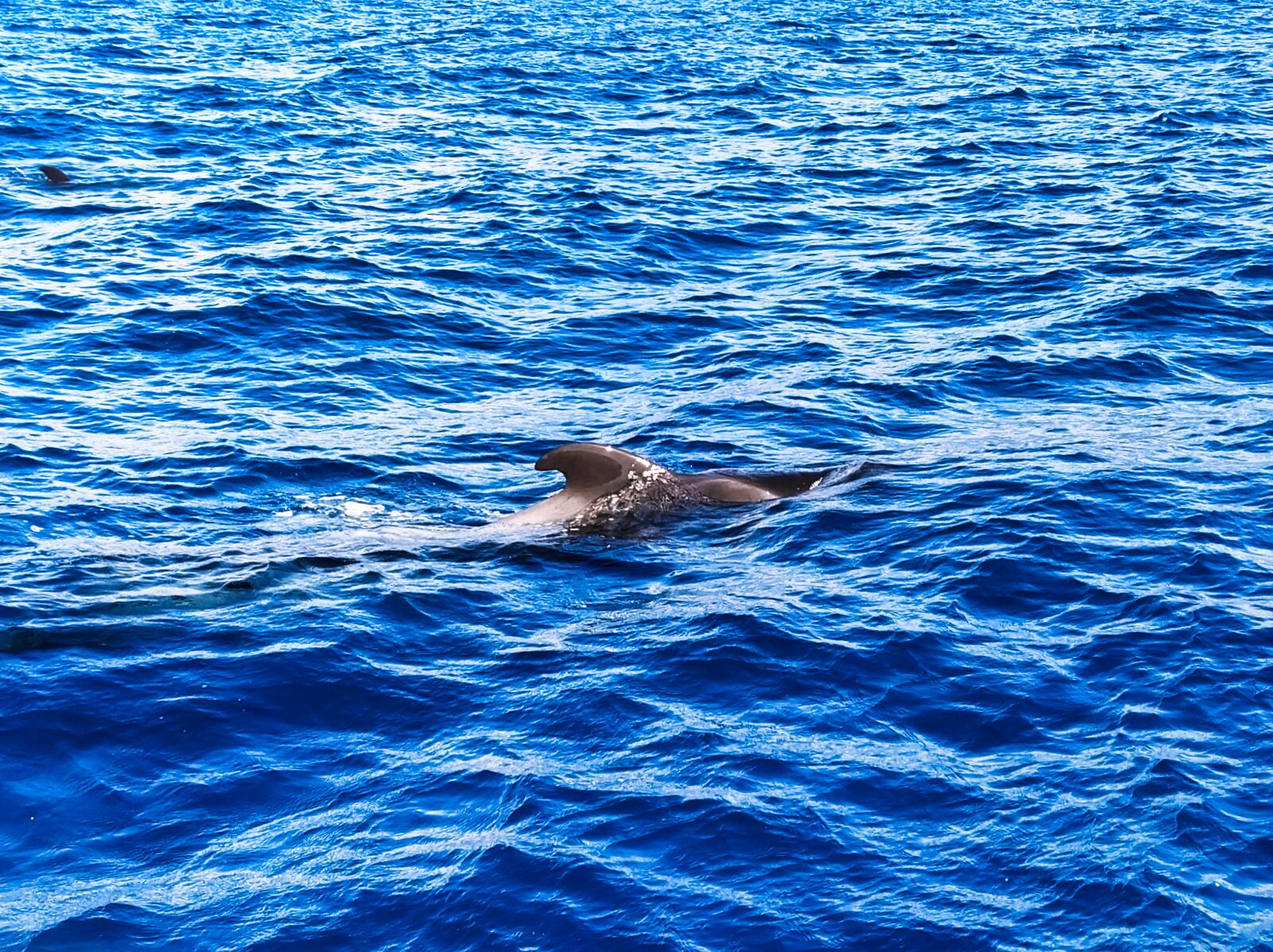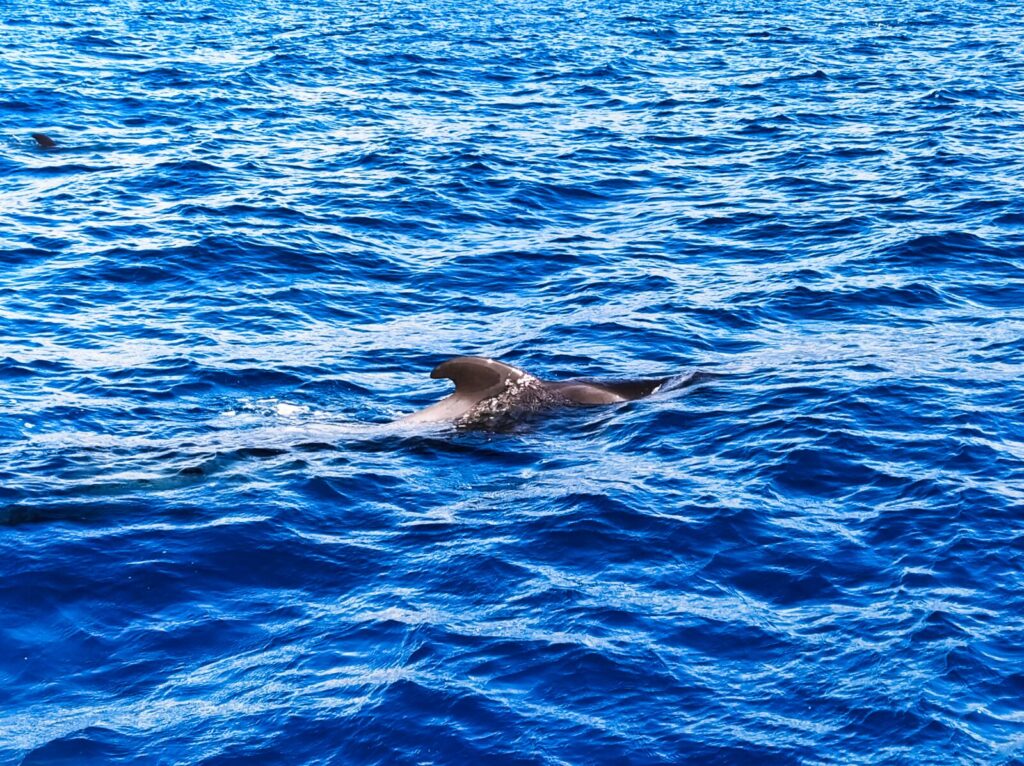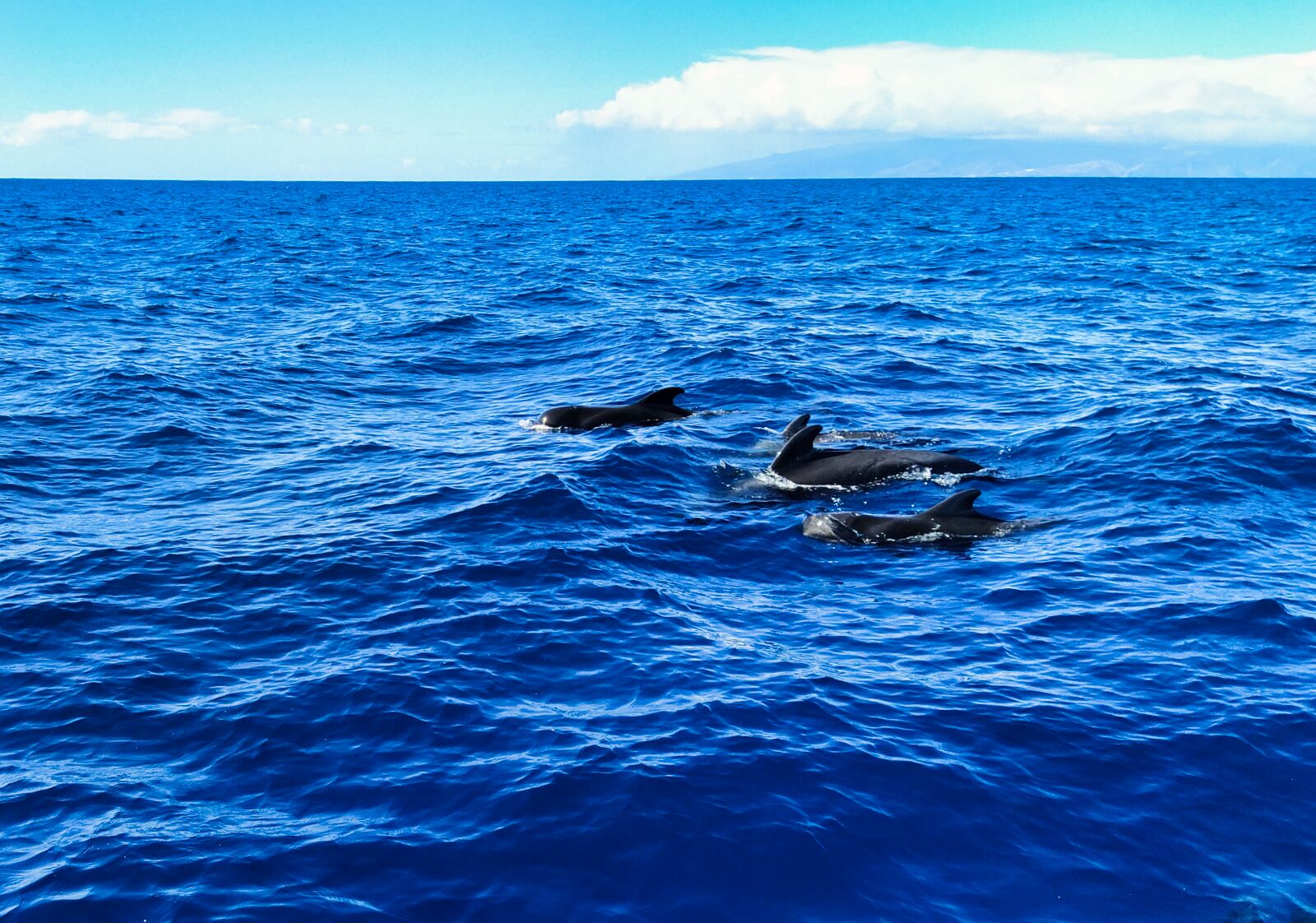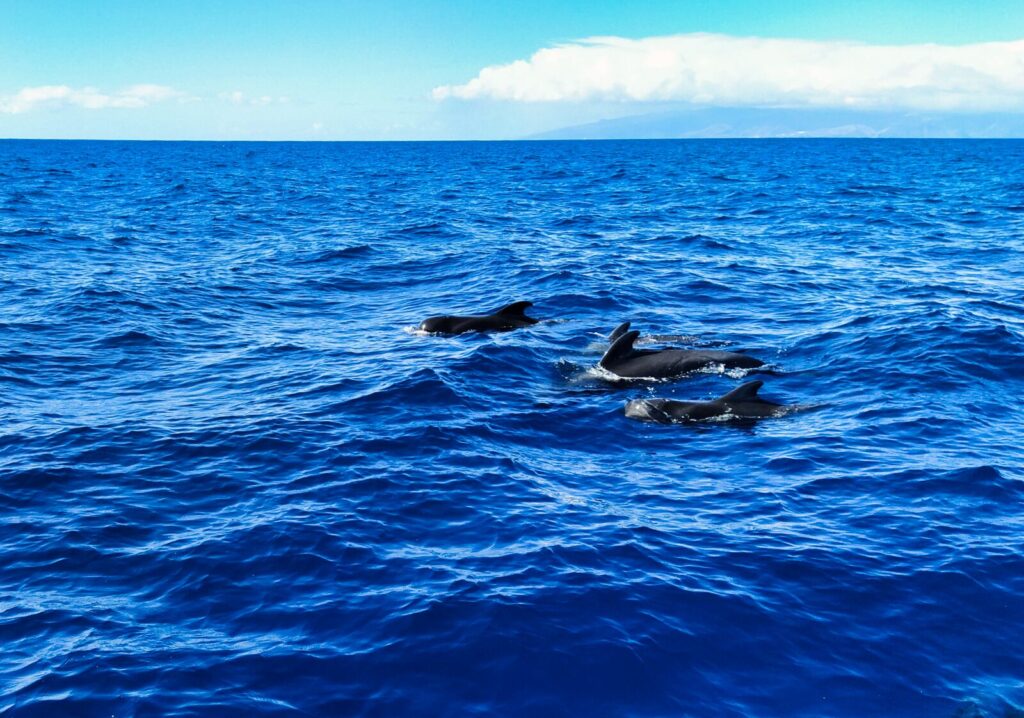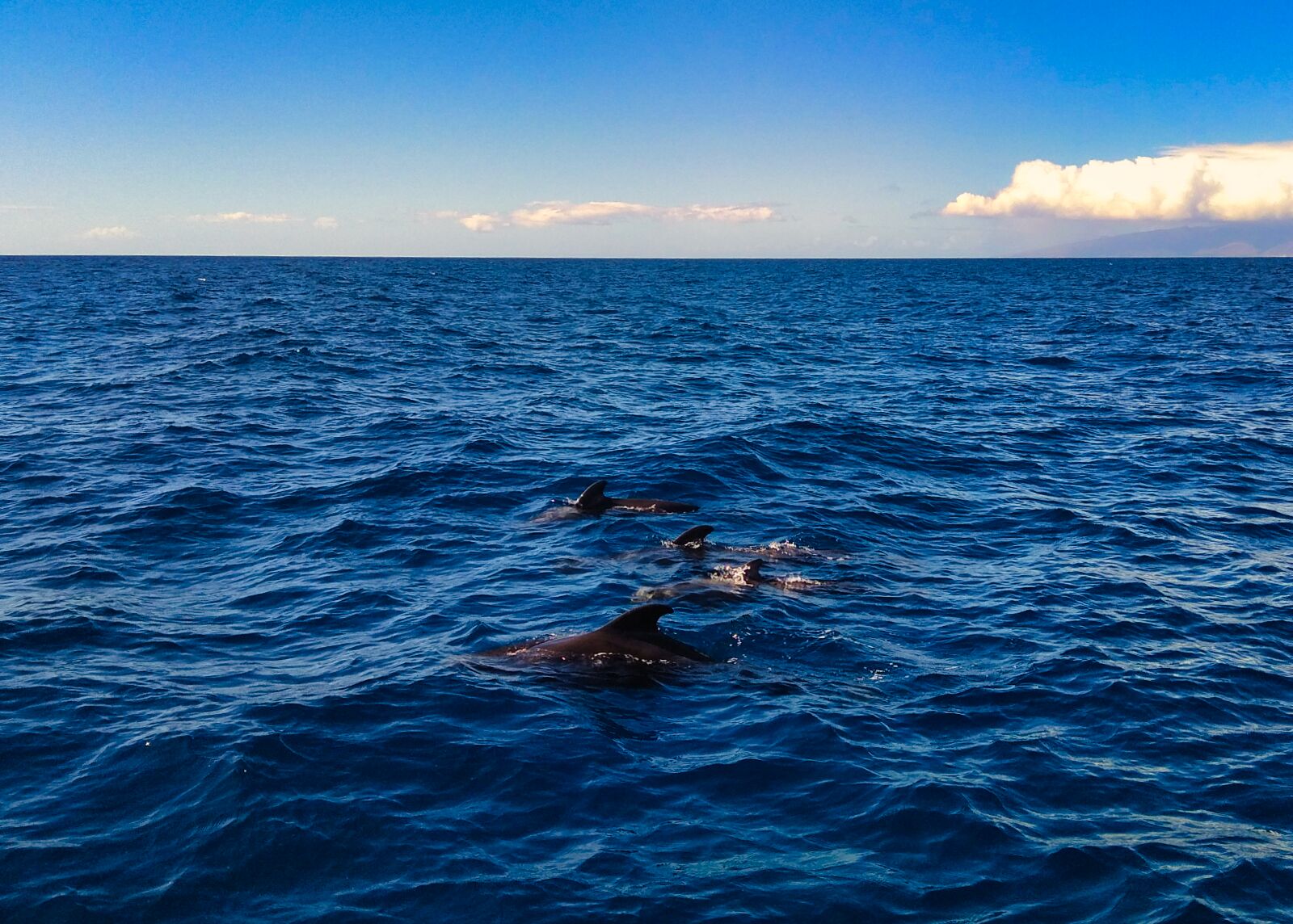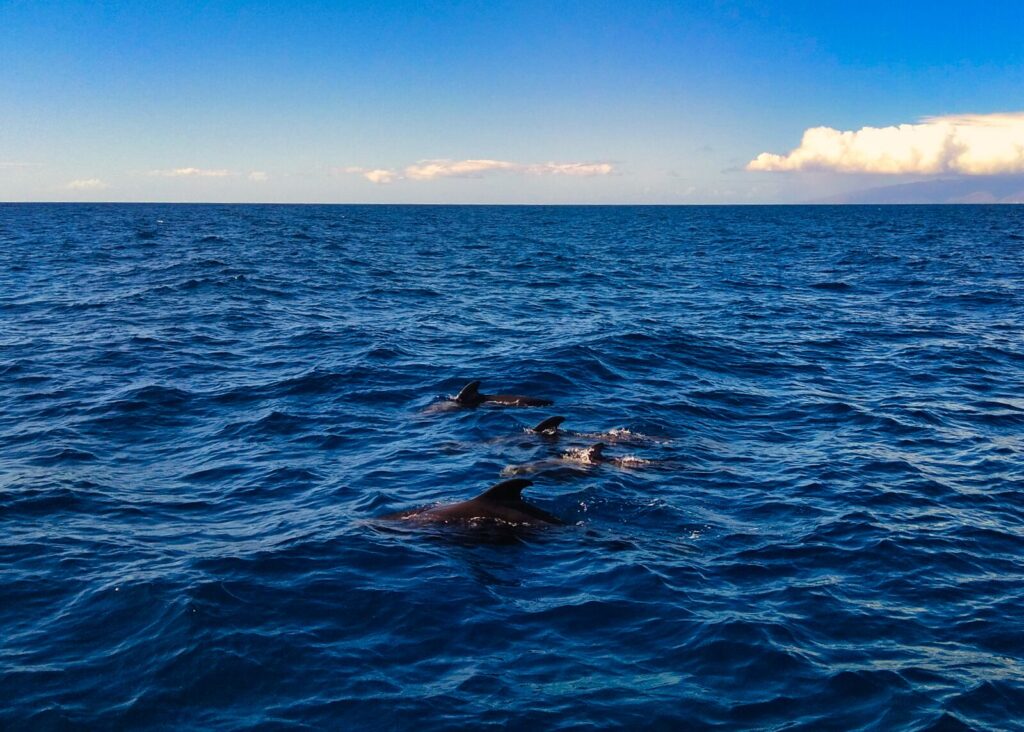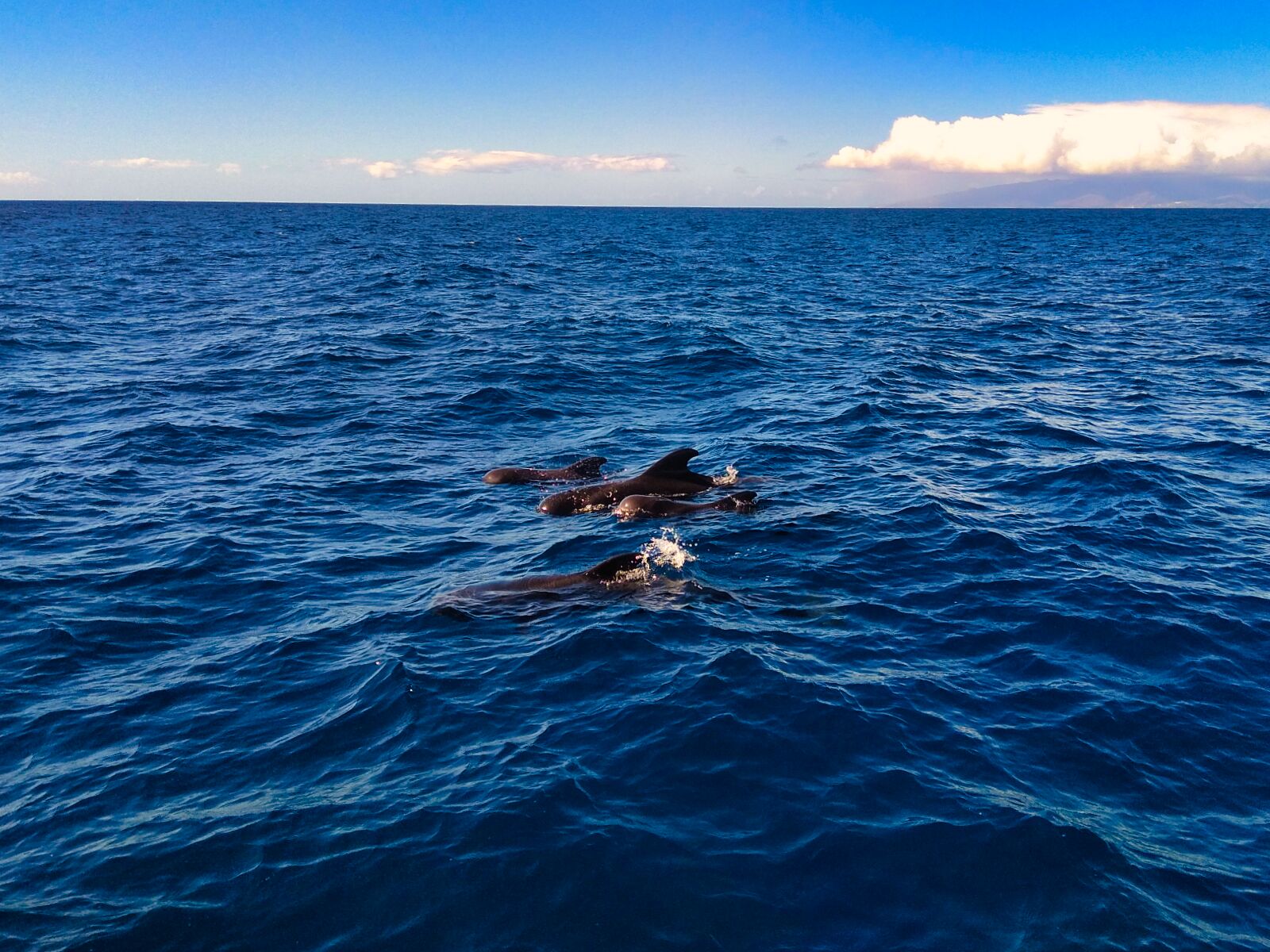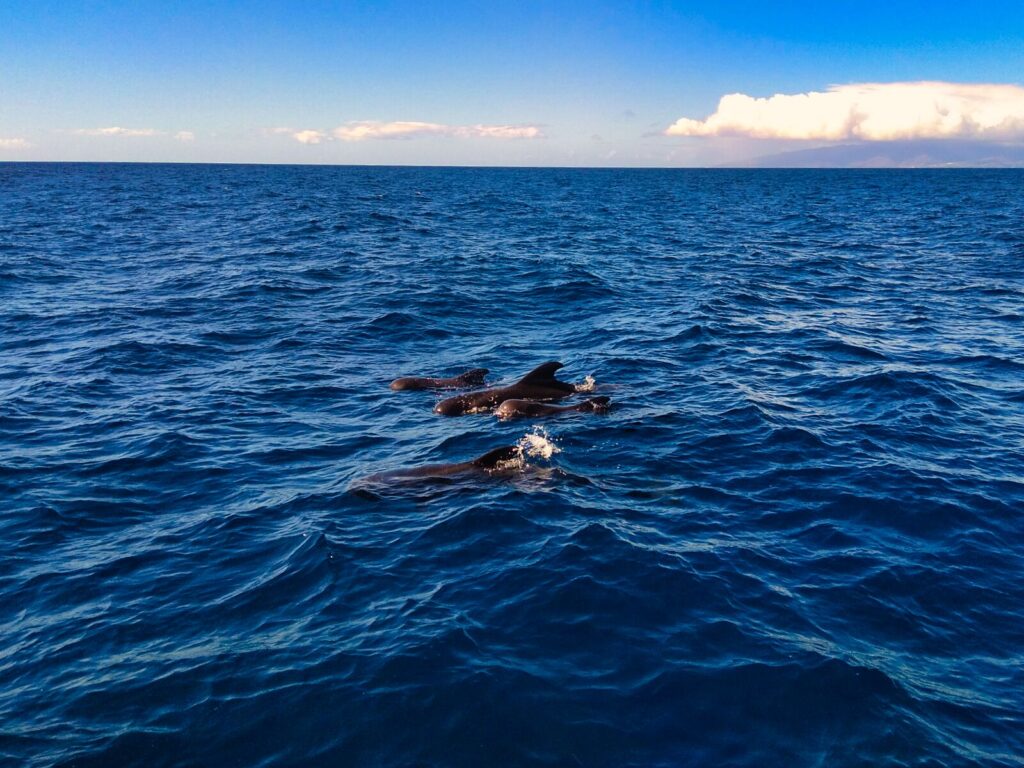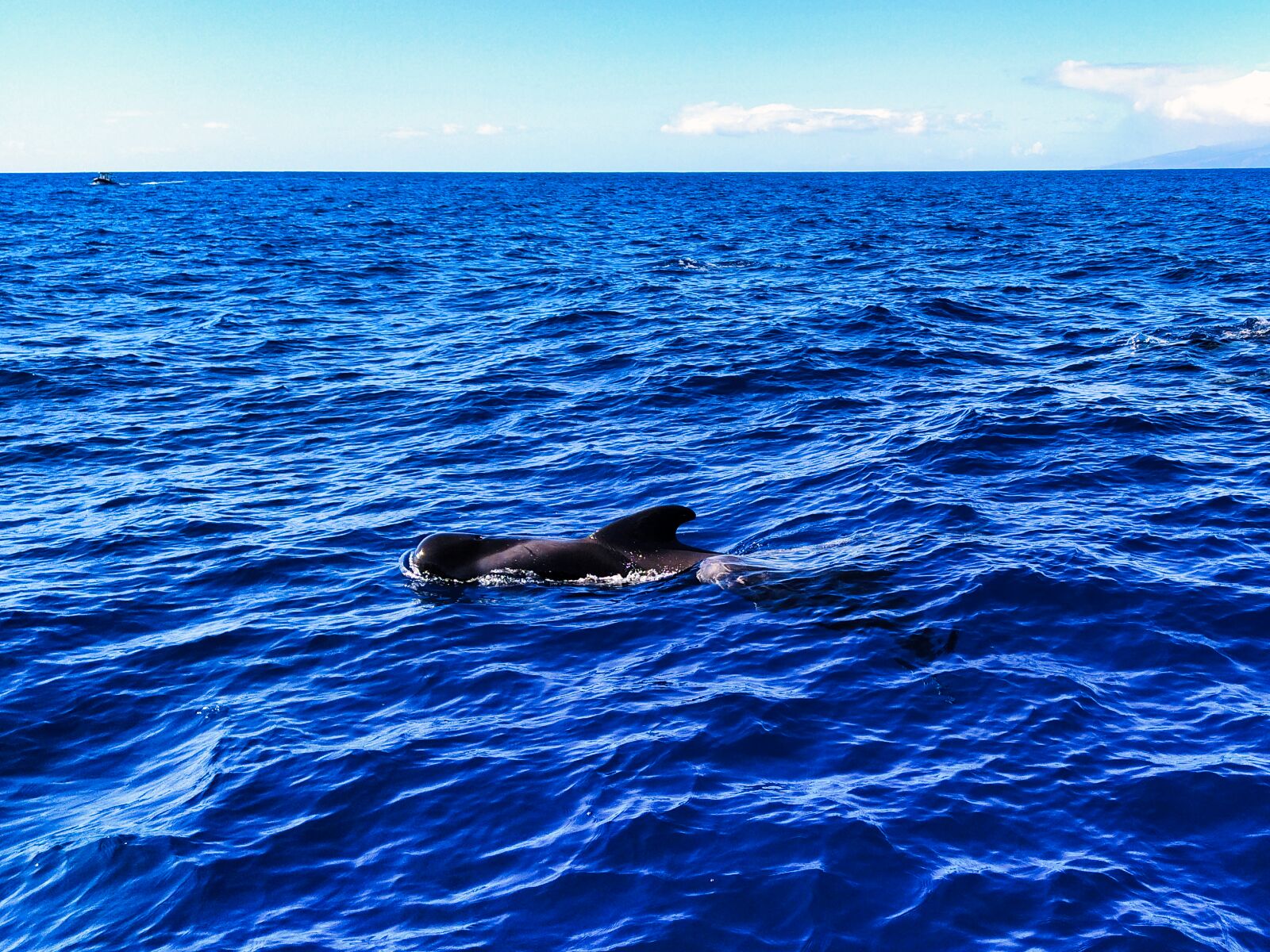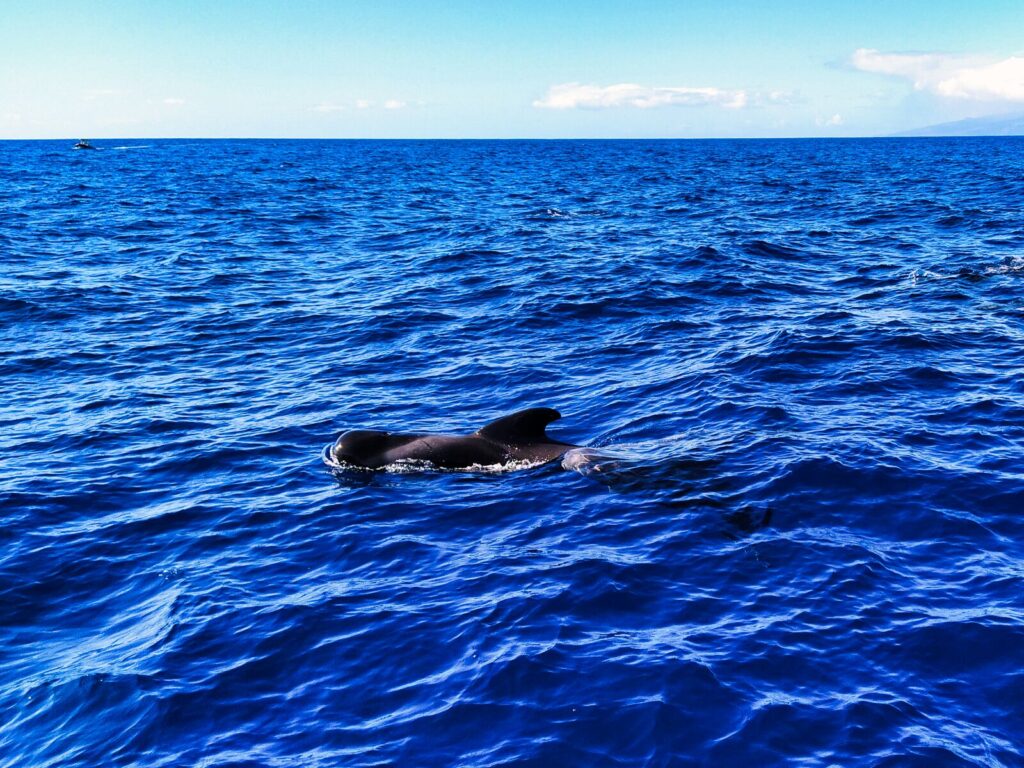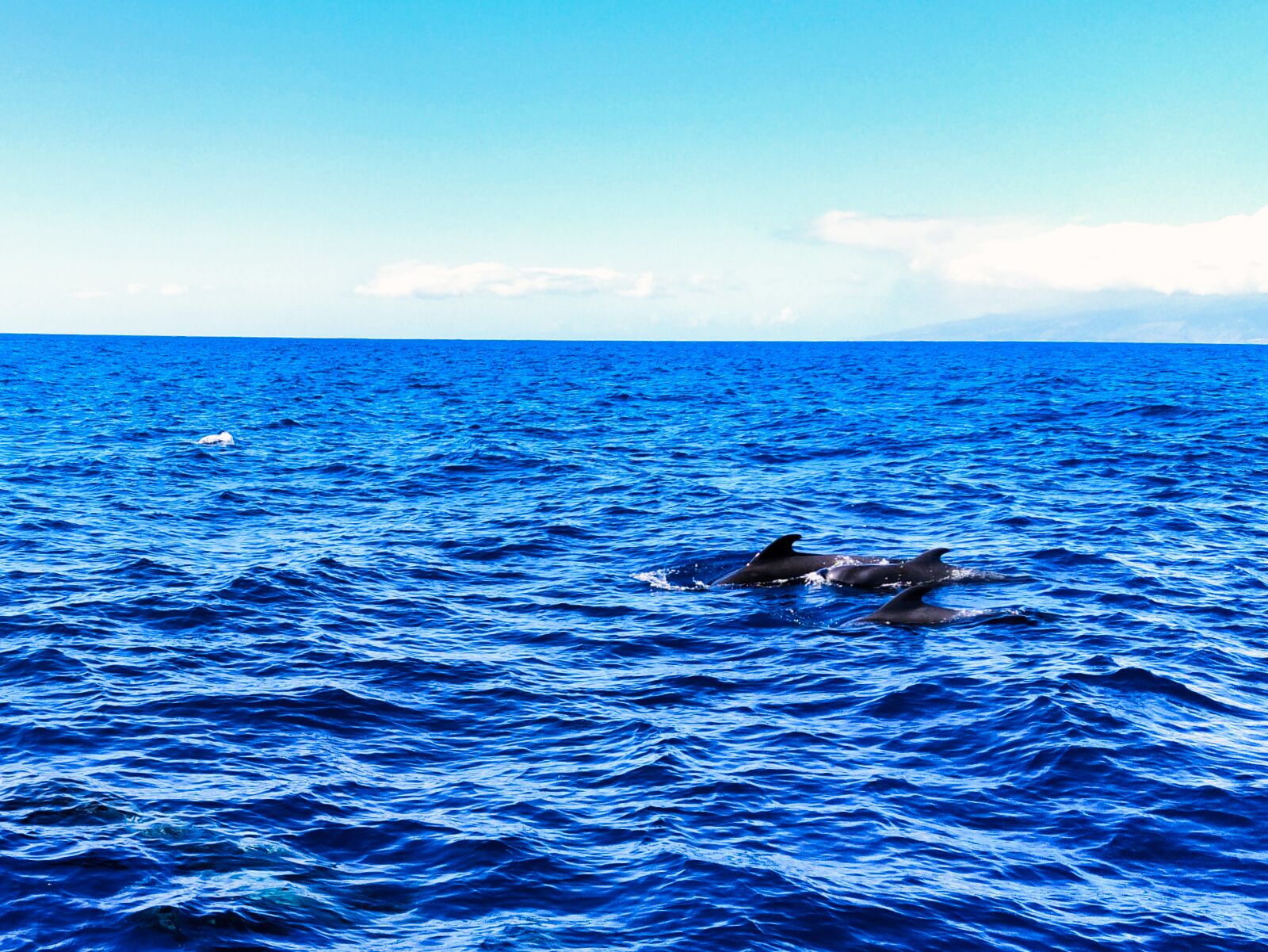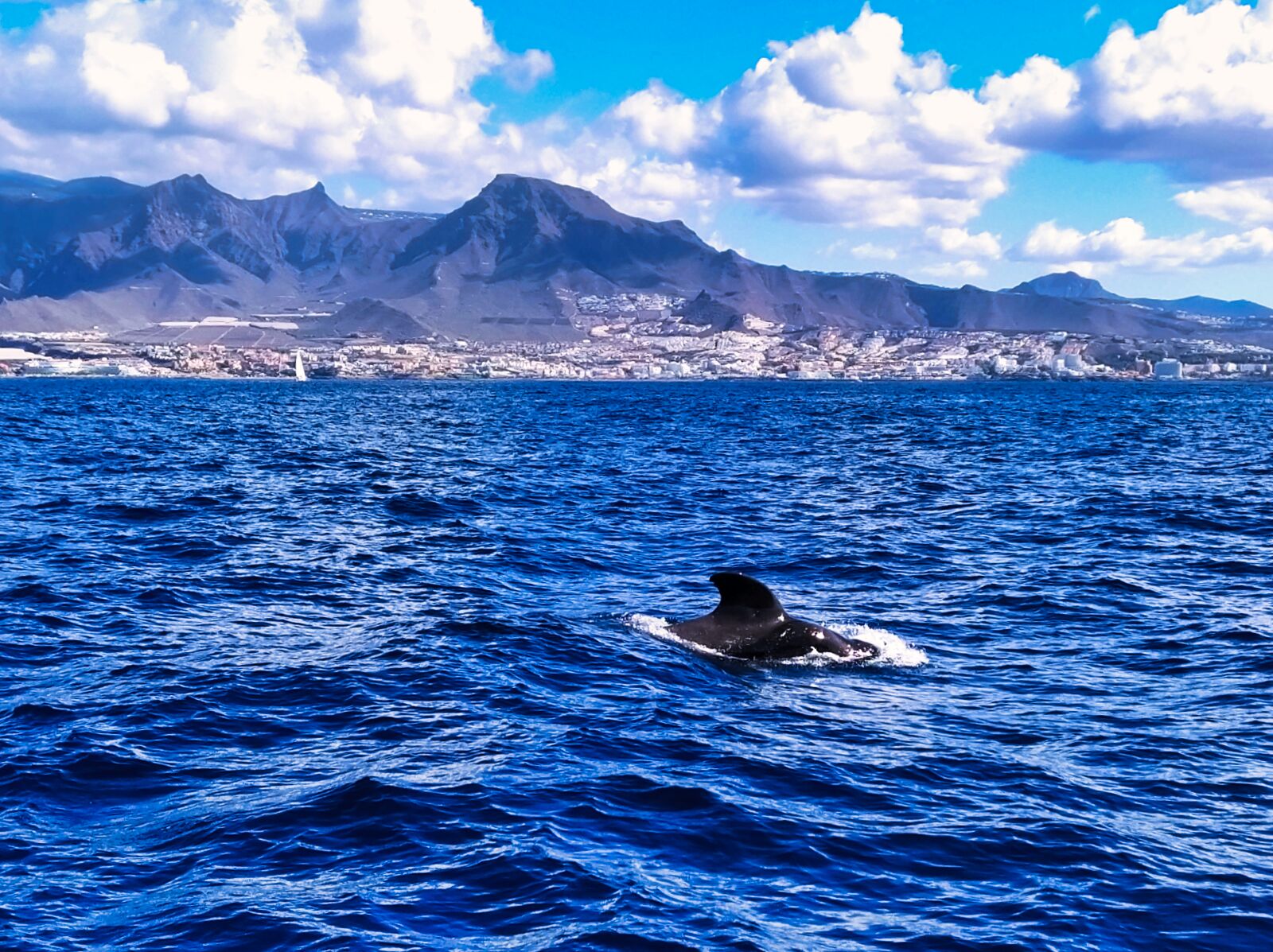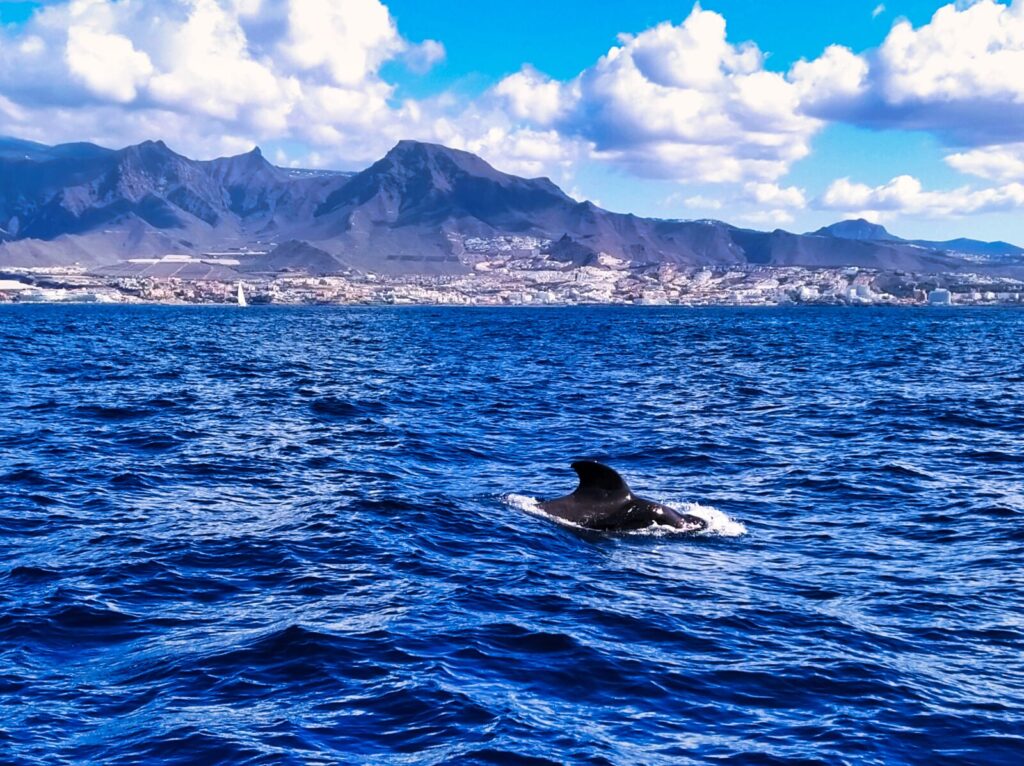 Such a cruise is a great alternative to parks that organize shows of trained animals. The captain and support crew looked out for the mammals for us and talked in detail about their habits.
We very much appreciated the fact that the music on the catamaran was not turned on until we were returning to port, and the captain made it a point several times to be quiet when animals appear in our area (during the day grindwhales sleep, drifting on the surface of the water, at night they hunt).
The return to port took a longer route along the west coast, and we could admire the beach from afar – the hard-to-reach but beautifully situated Playa La Caleta, Playa de la Enramada, Playa del Duque, Playa de Fañabé, Playa de Torviscas and tiny Playa La Pinta Puerto Colón.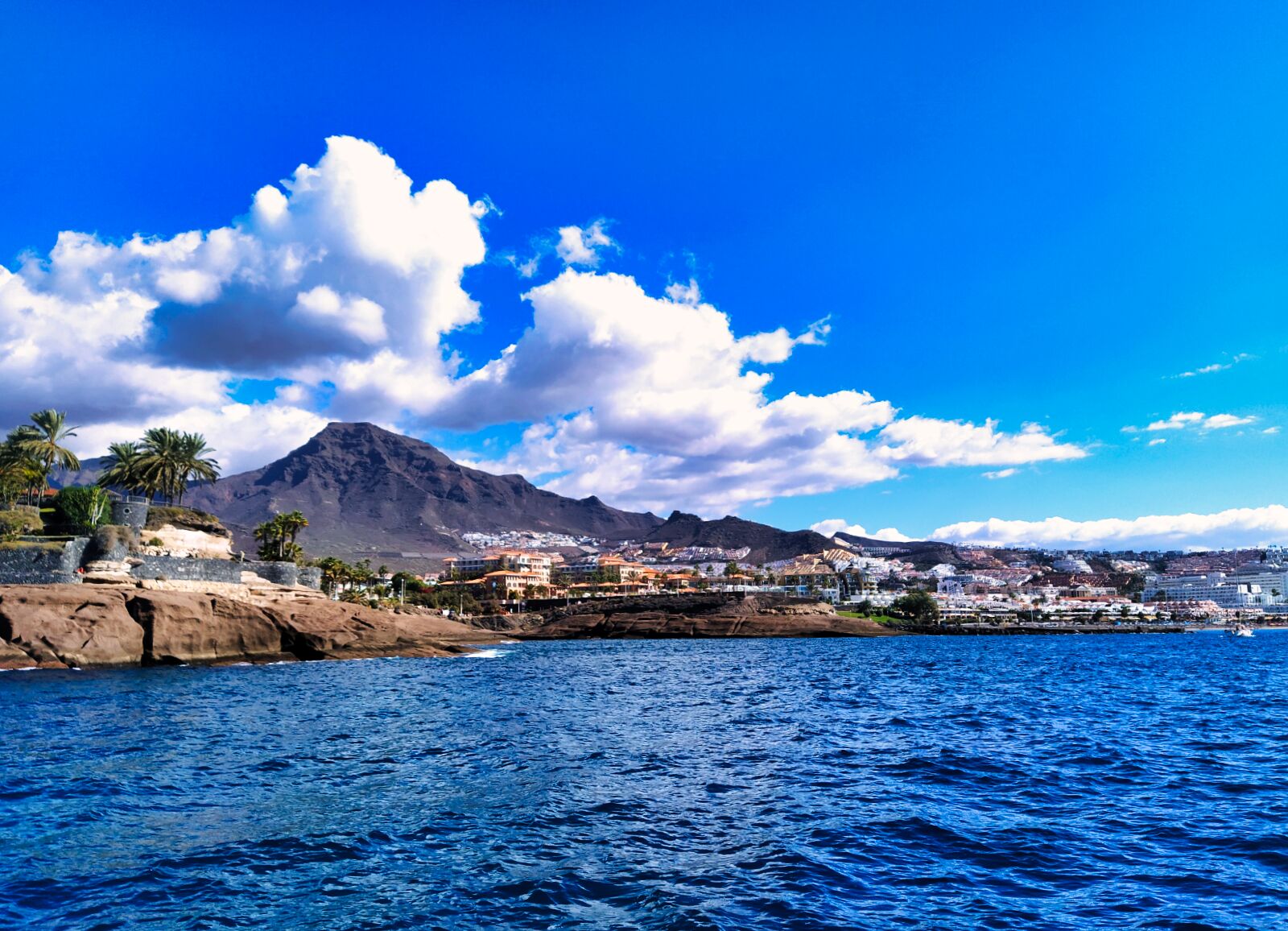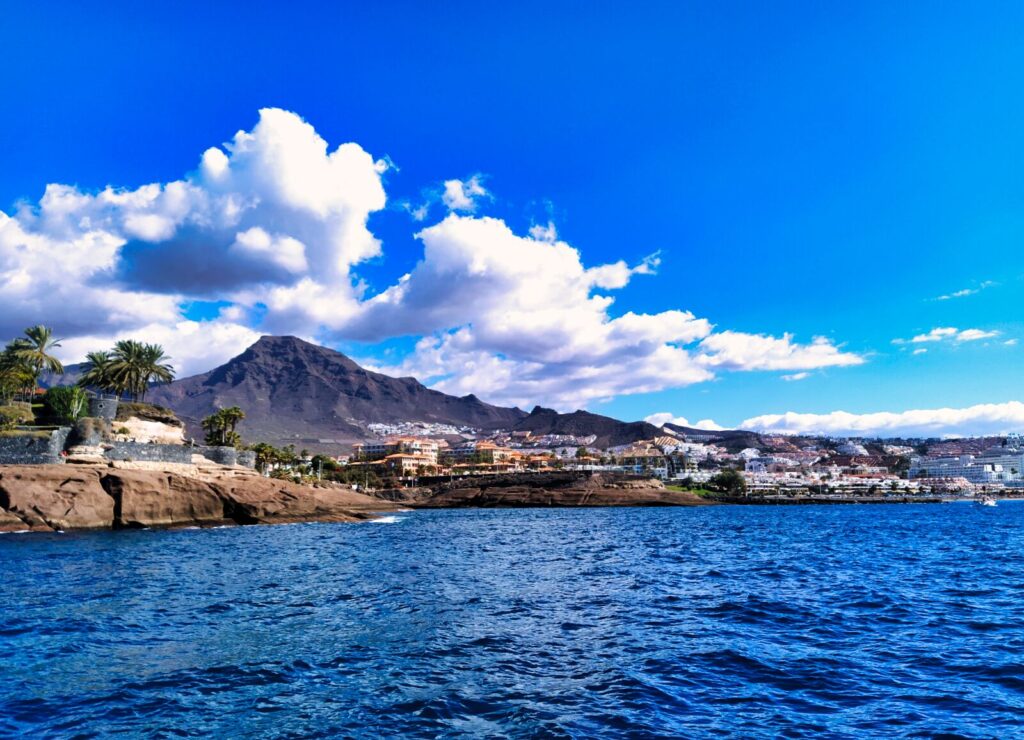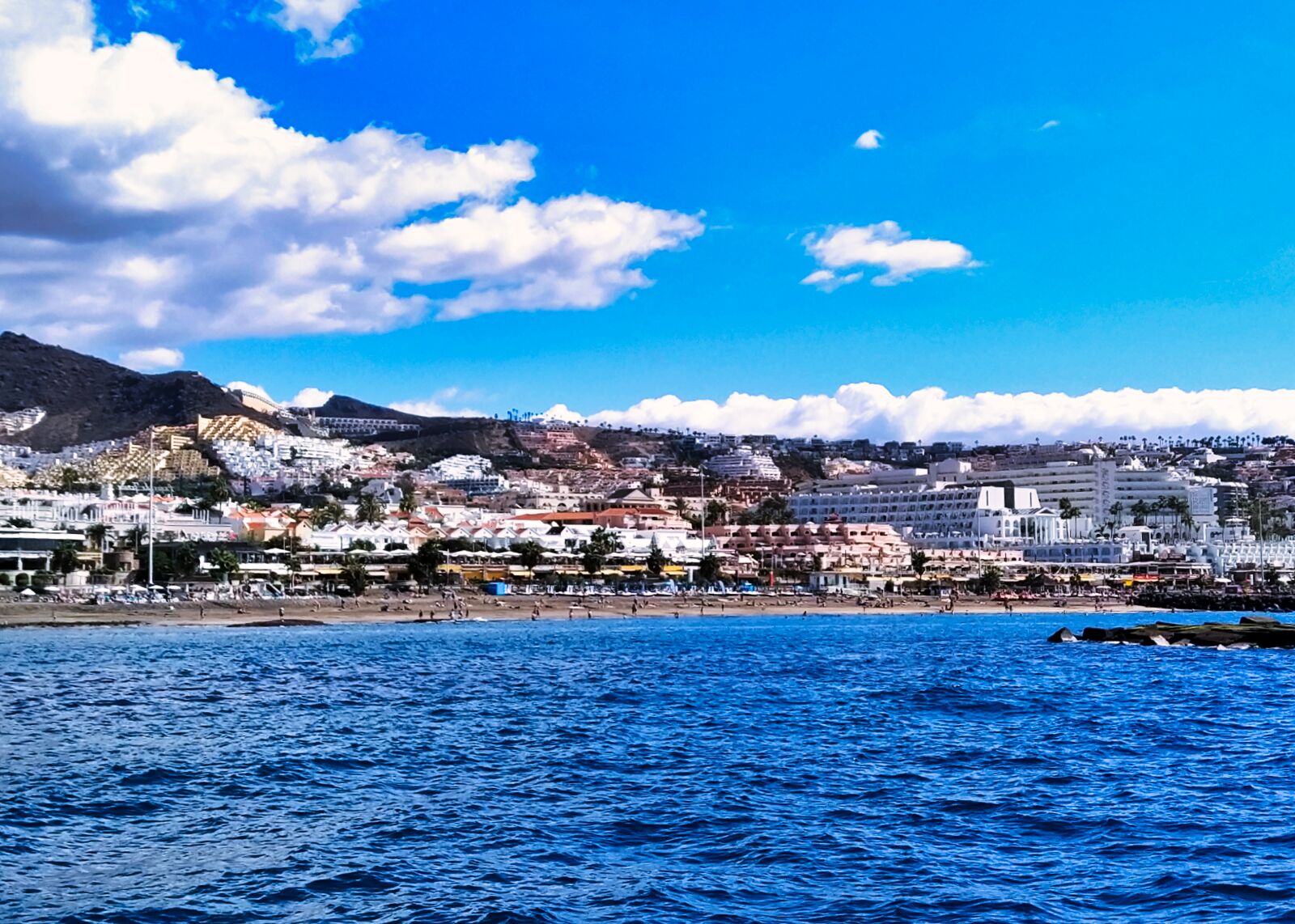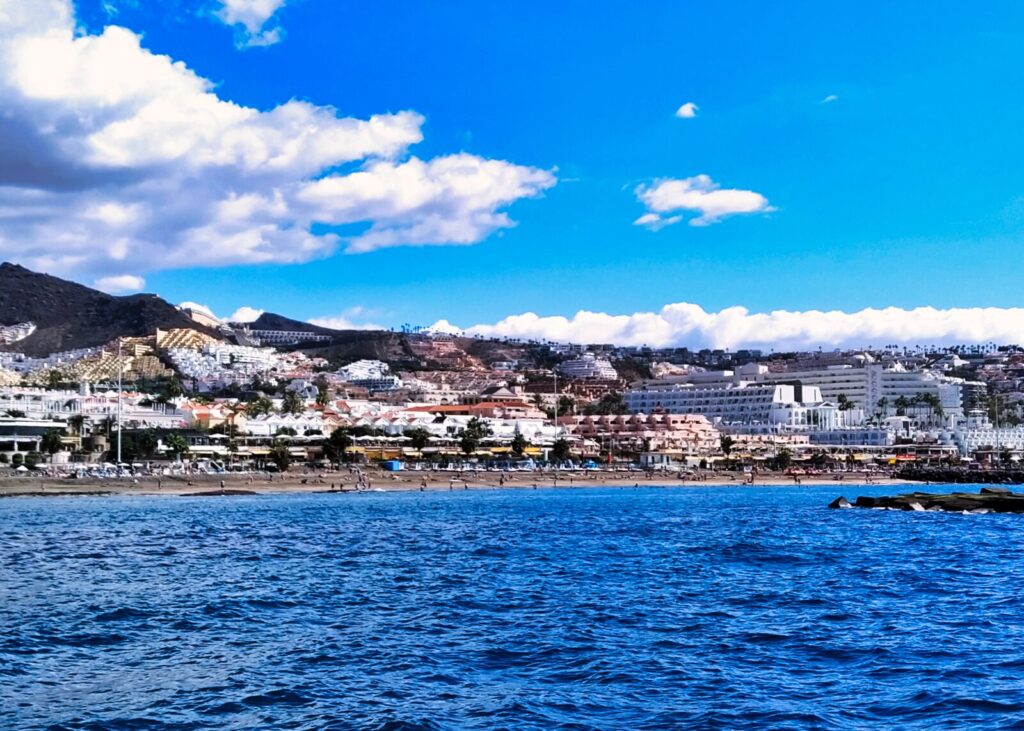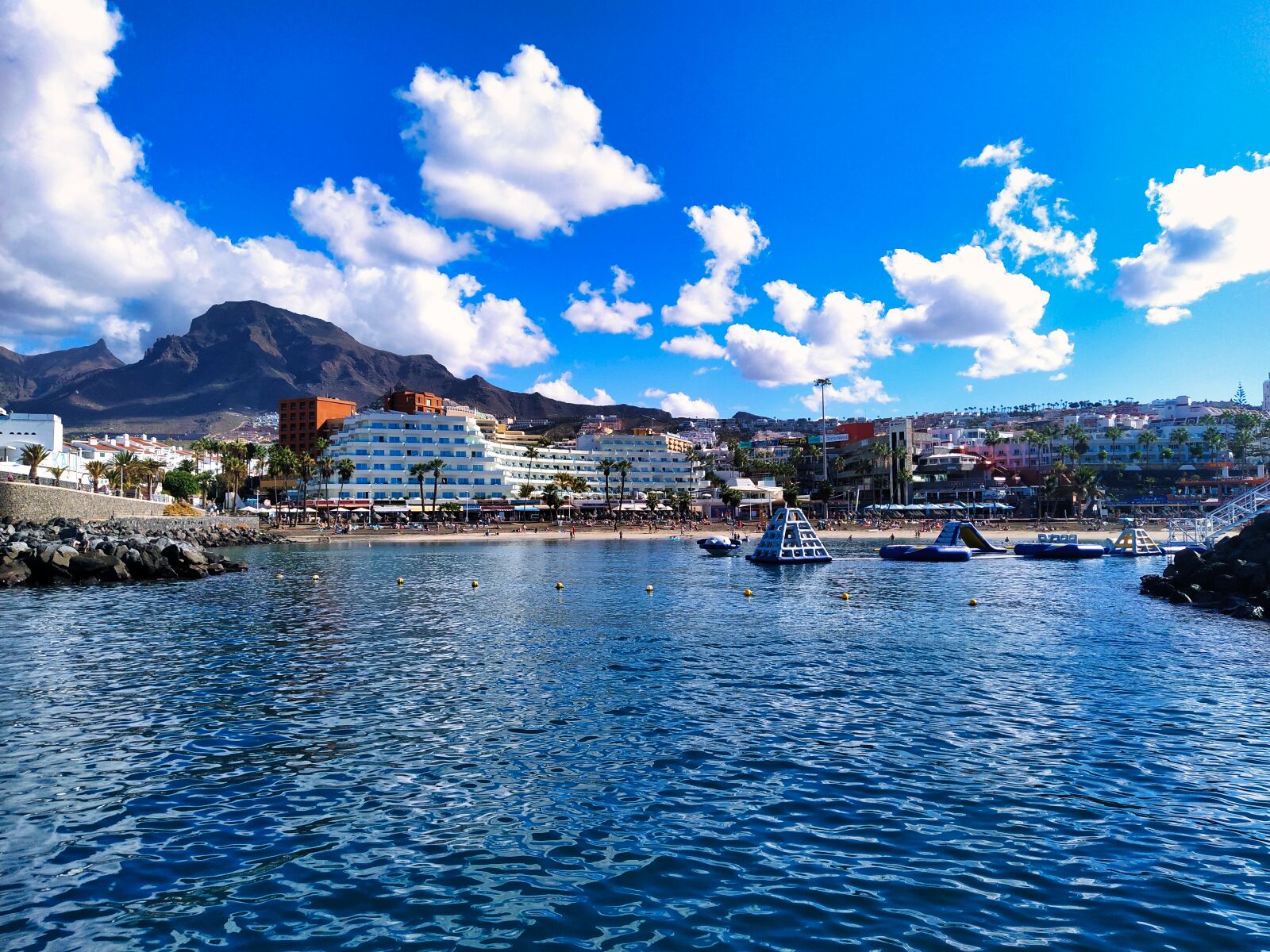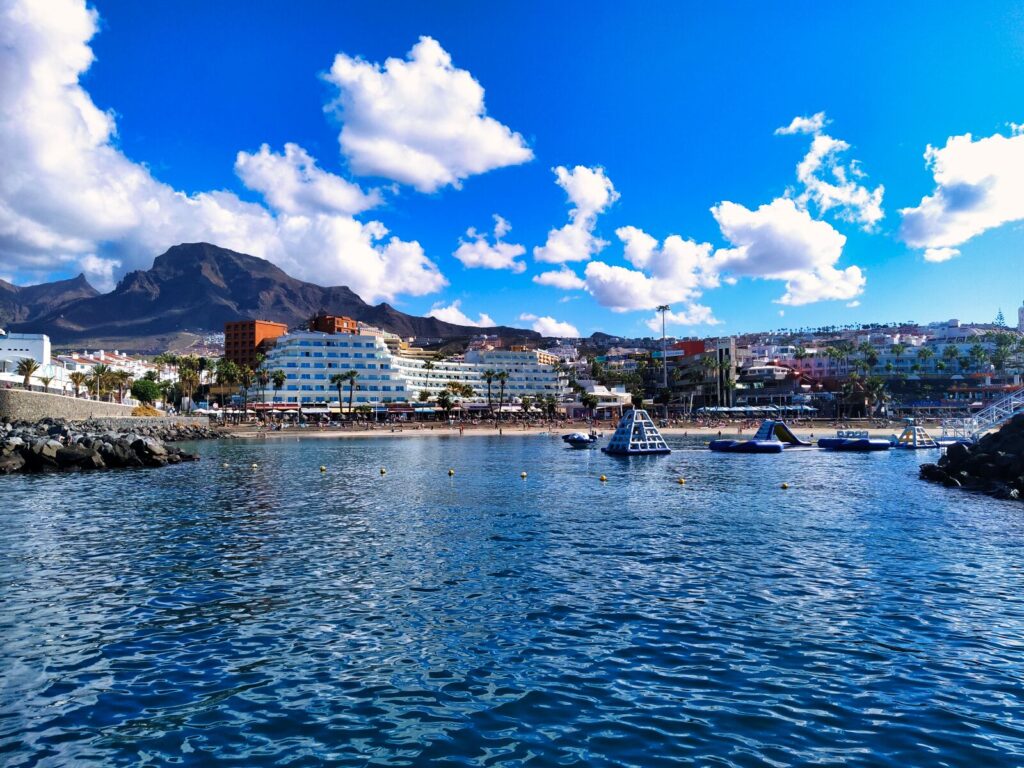 The dragon tree, or El Drago, is the oldest and largest specimen of dracaena draco in the Canary Islands. Its age is estimated at about 800 years. To see this age-old species, go to the small village of Icod de los Vinos.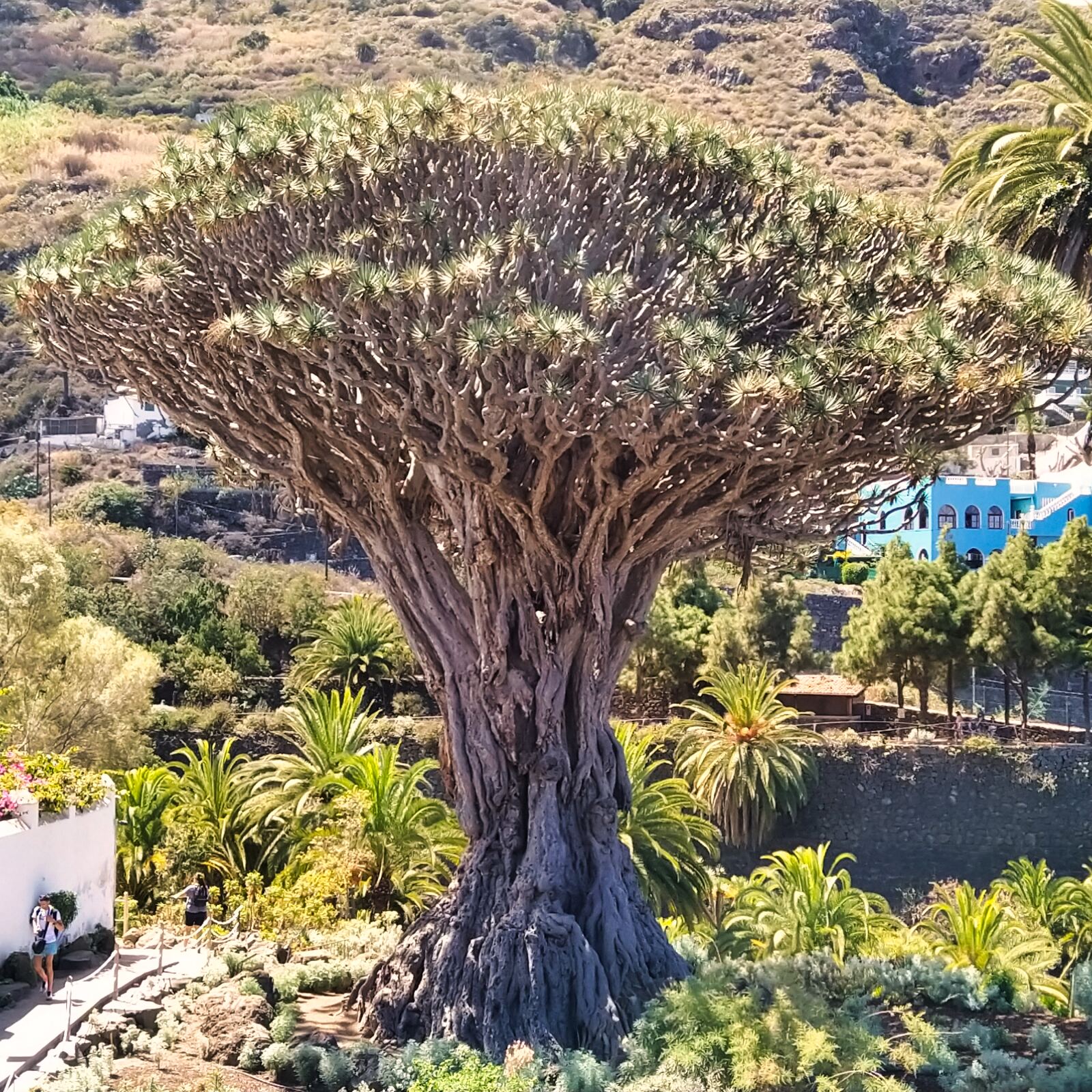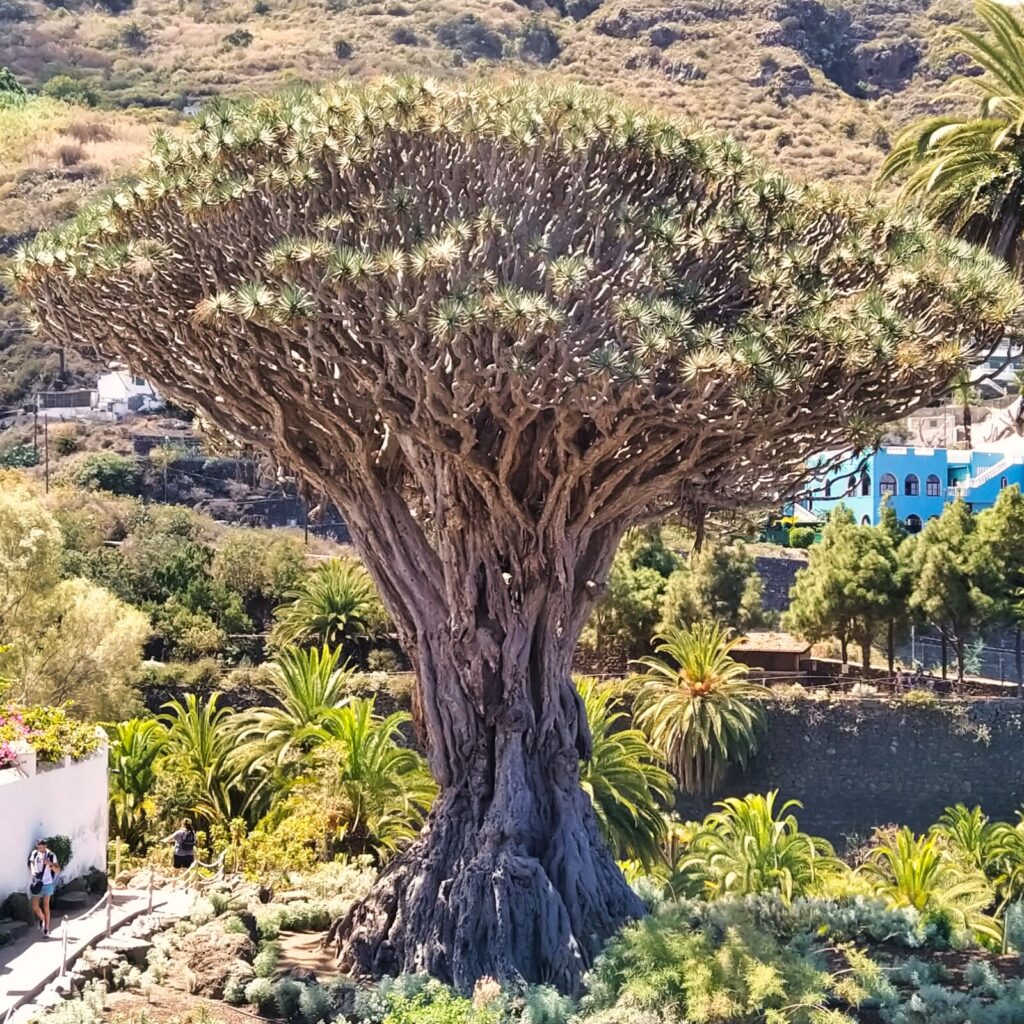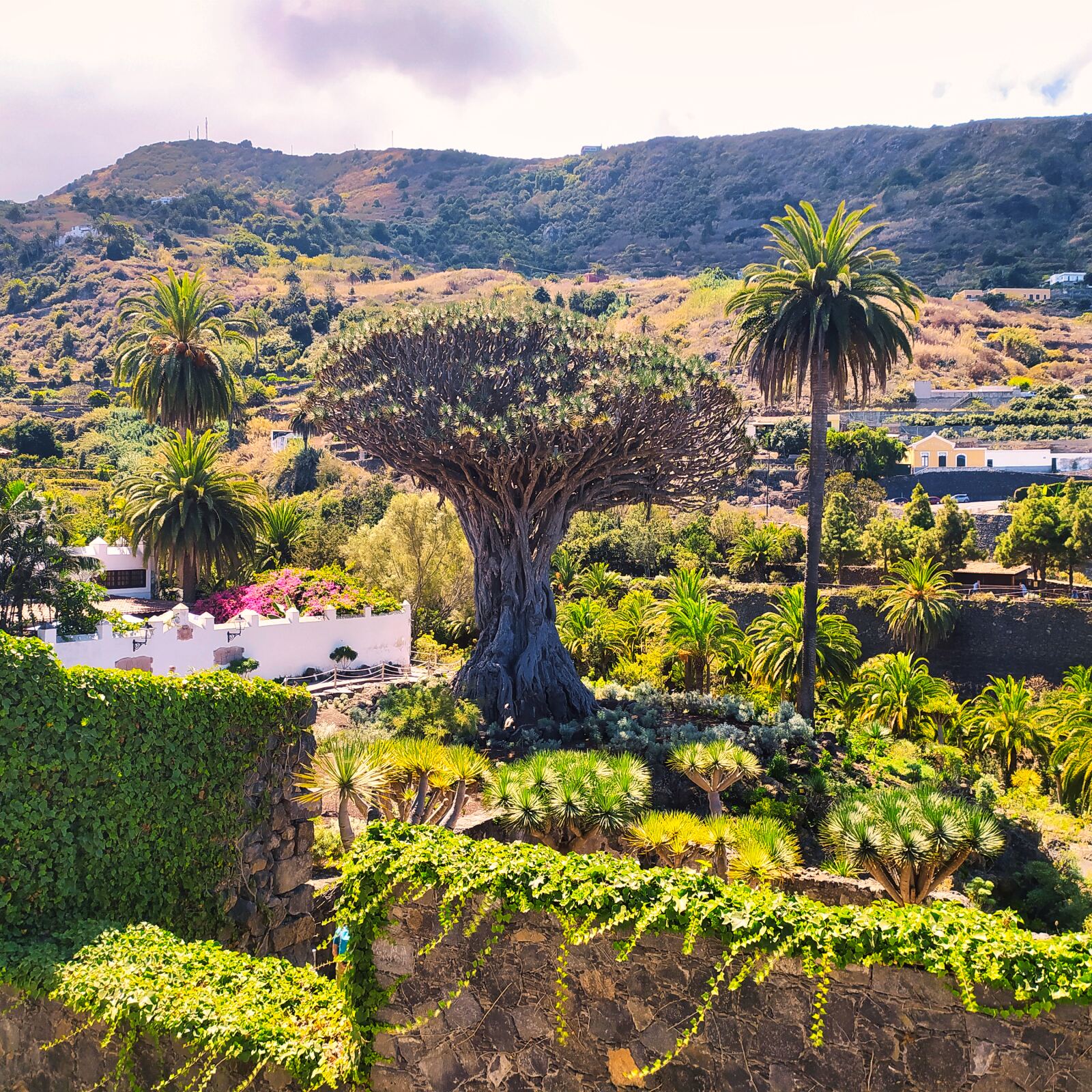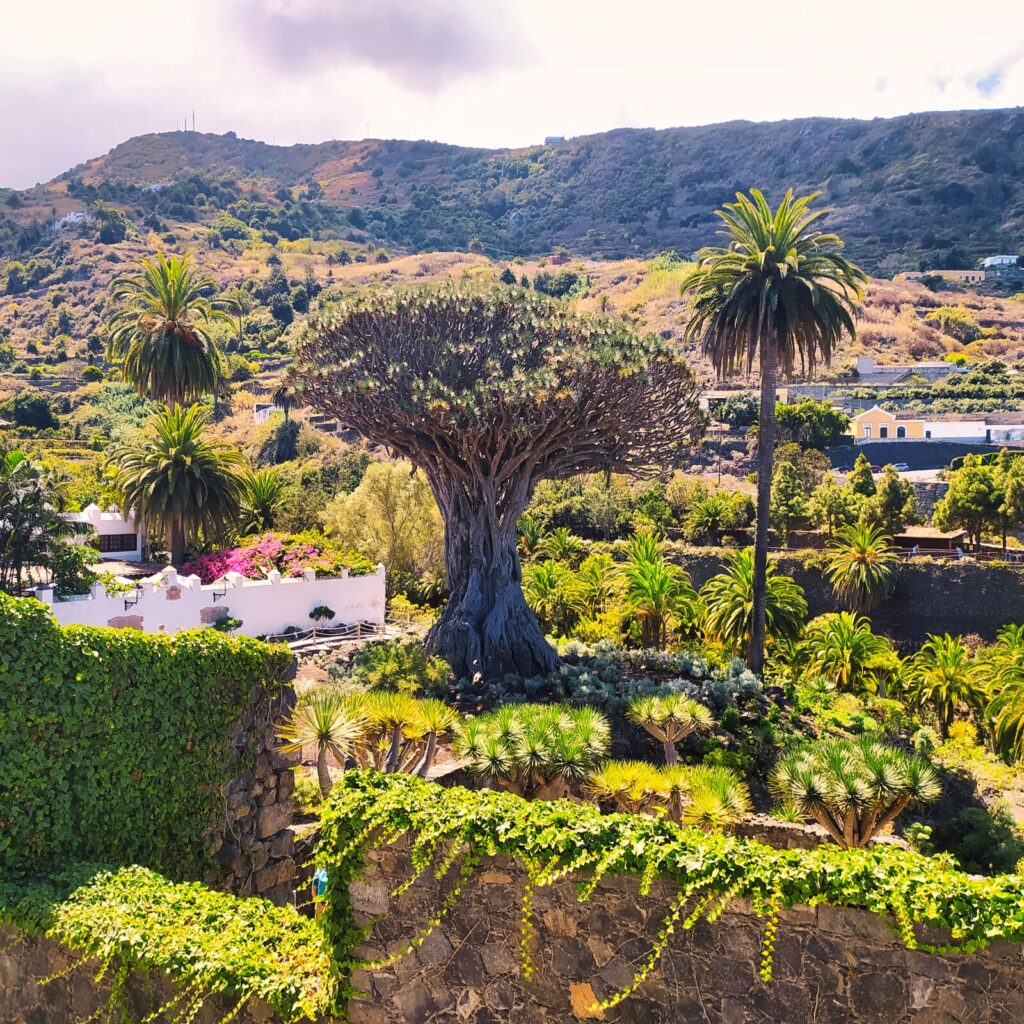 Jardin Botanico is a botanical garden between Puerto de la Cruz and La Orotava.
The spectacular Ficus macrophylla will delight everyone without exception. Children are free to walk or run (;) through the maze of paths among flowering and fruiting plants, including pineapples, mangoes, avocados, arabica coffee, and the colorful pink bilberries. The flora of the Canary Islands, but also of Africa, Asia, and South America, is there at your fingertips.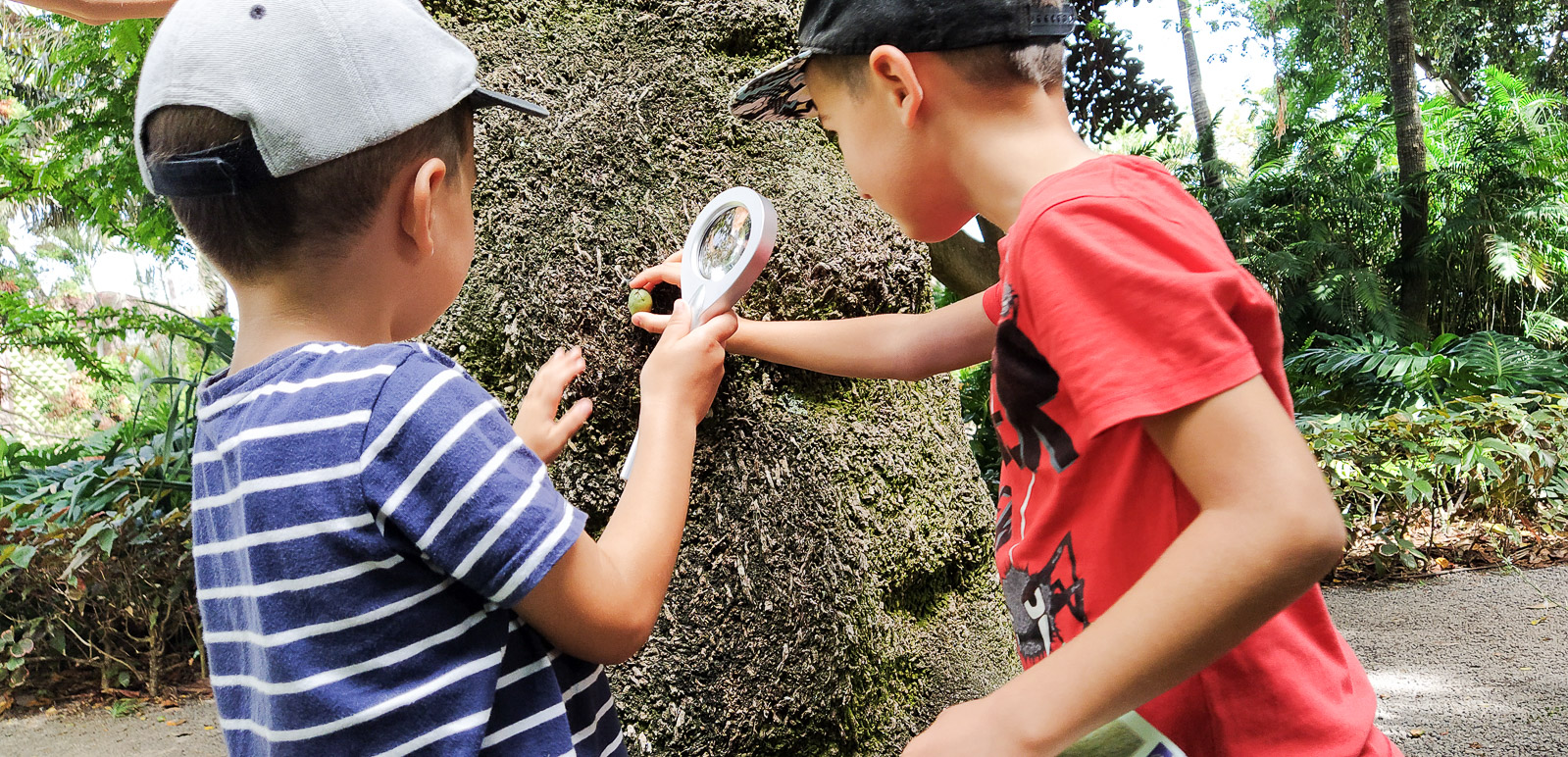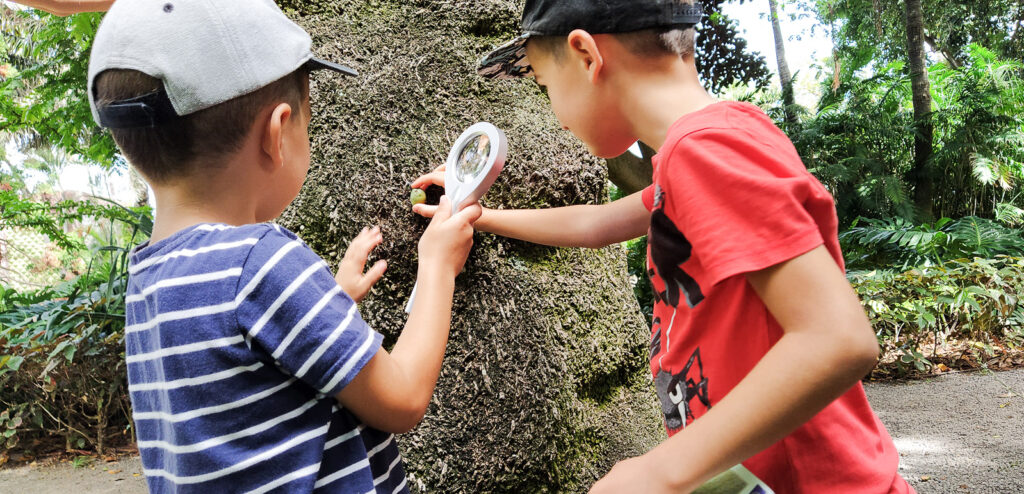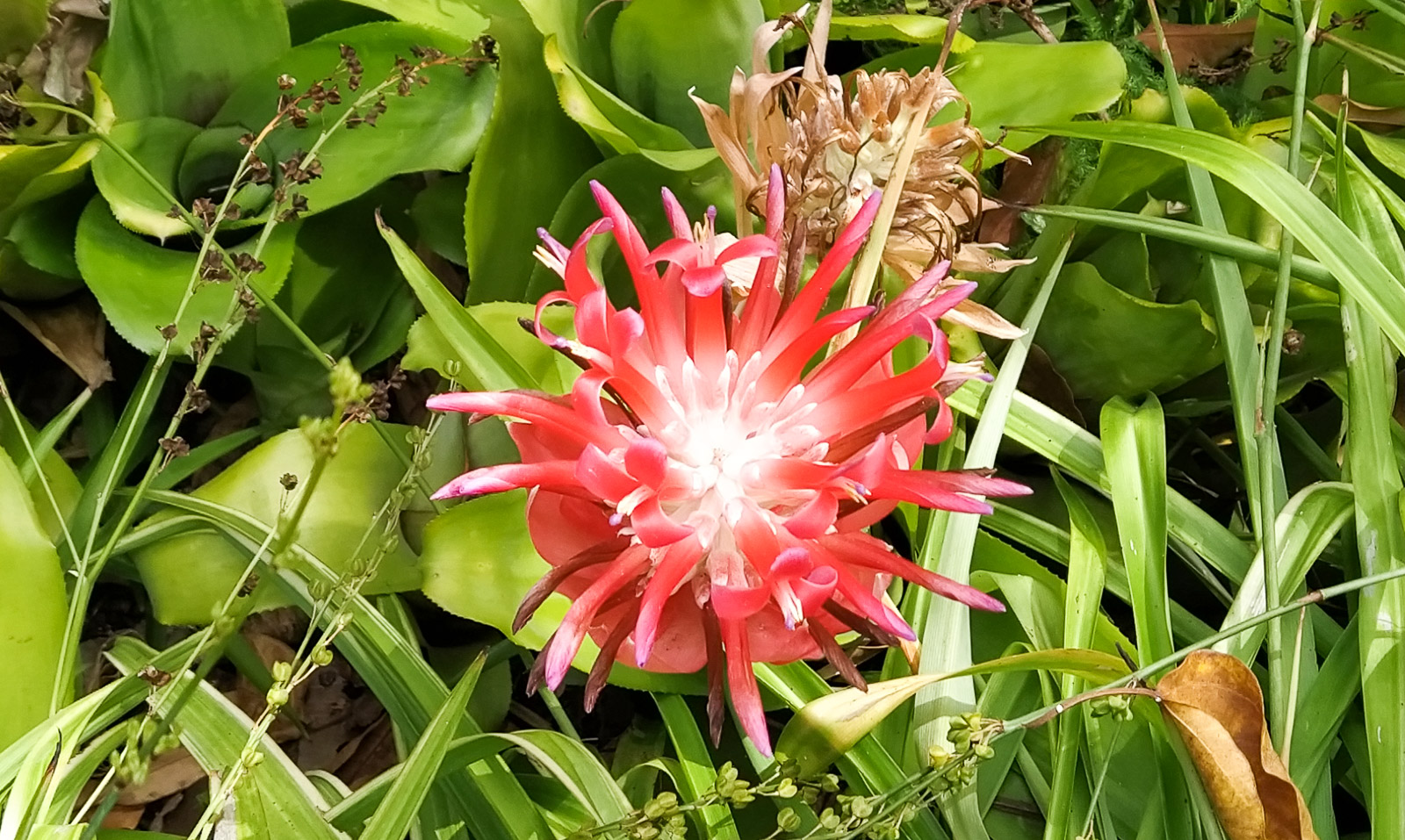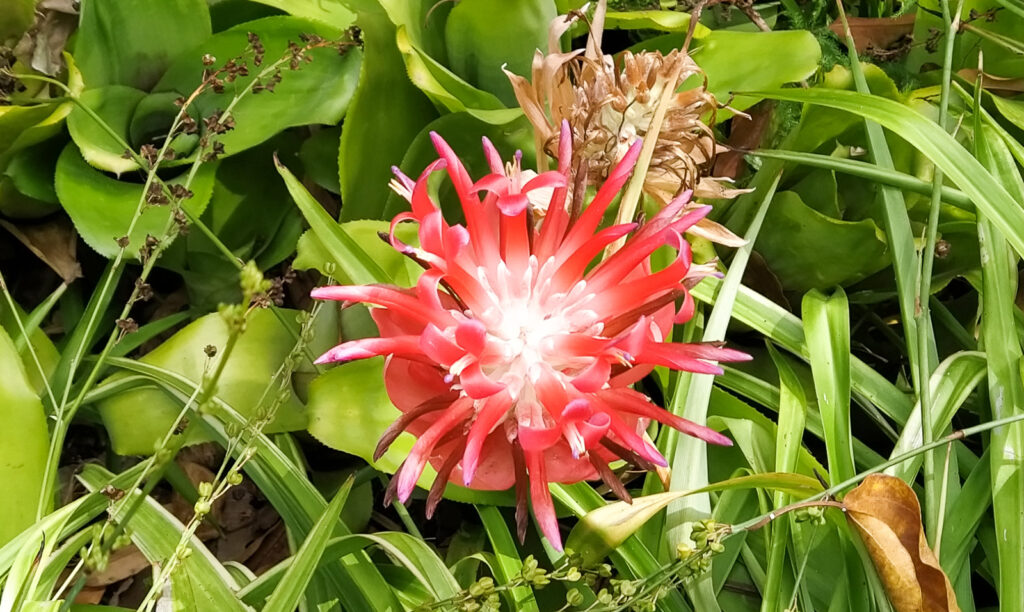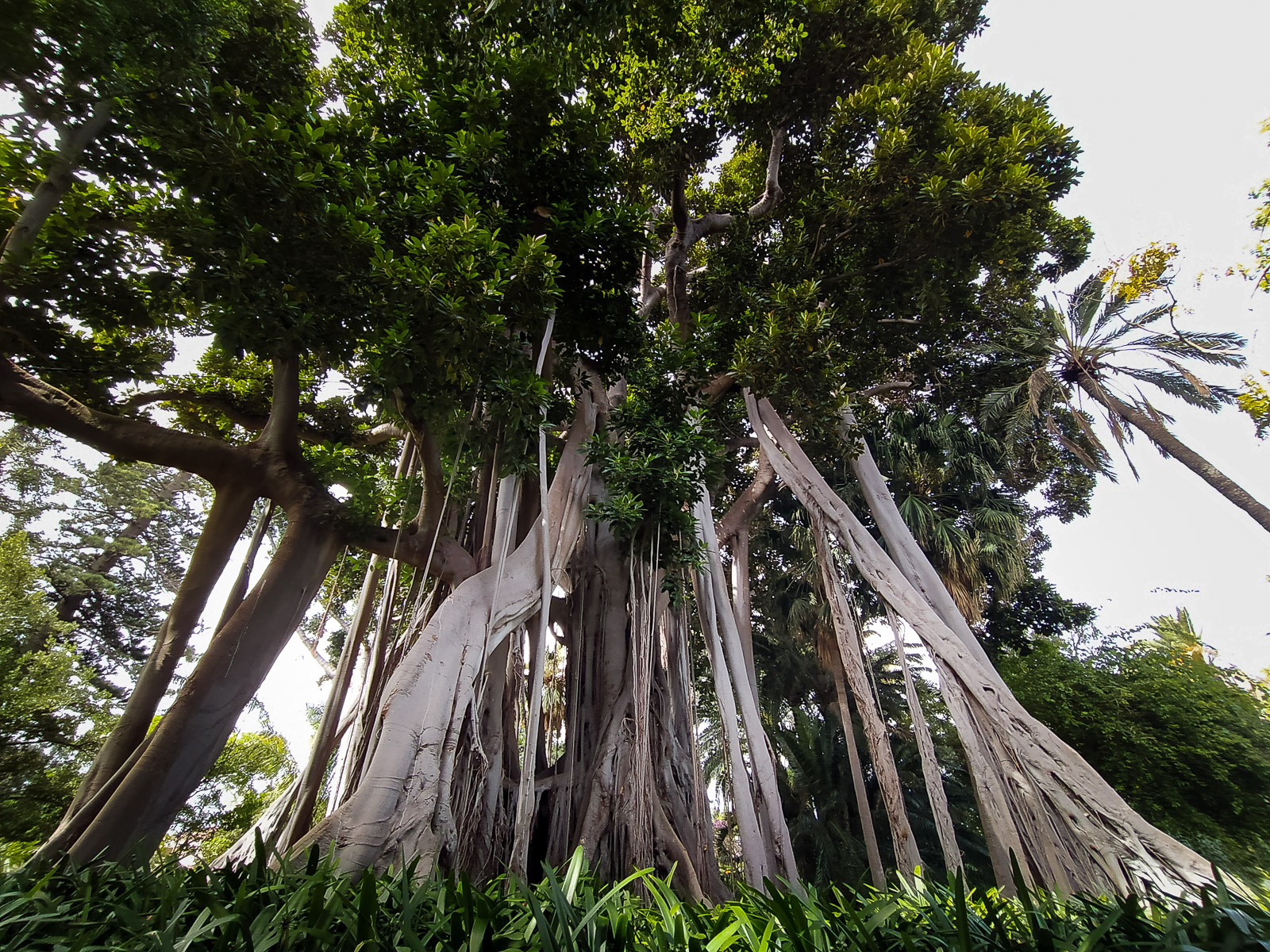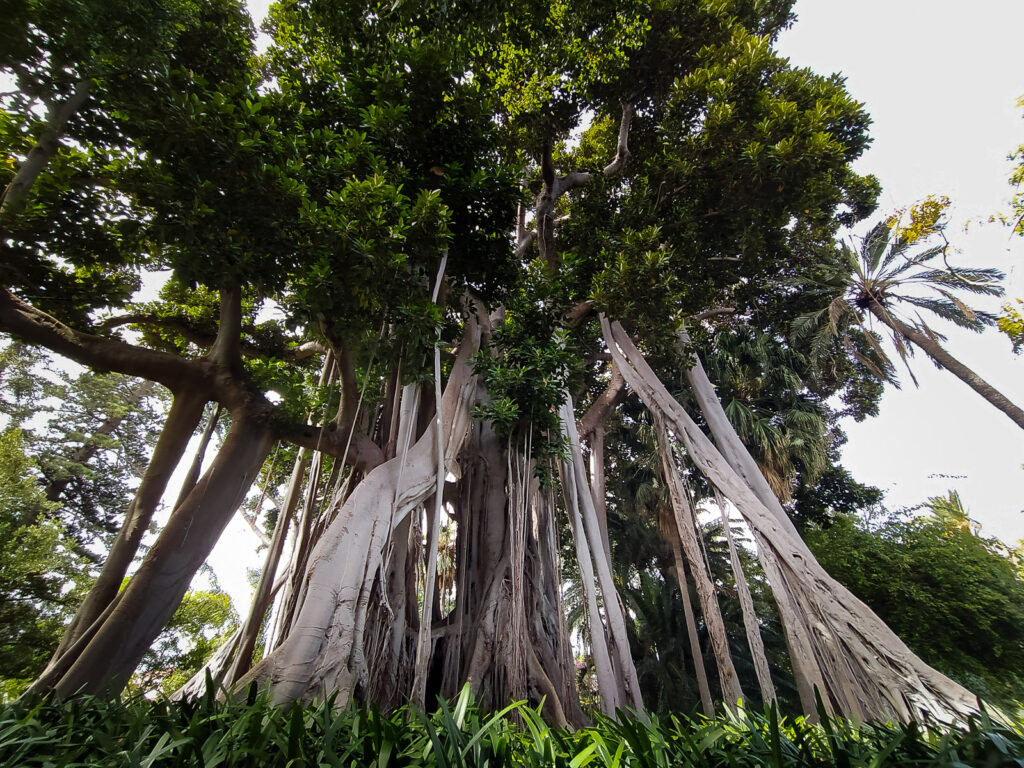 Tenerife with kids – unusual attractions for children – animal sanctuary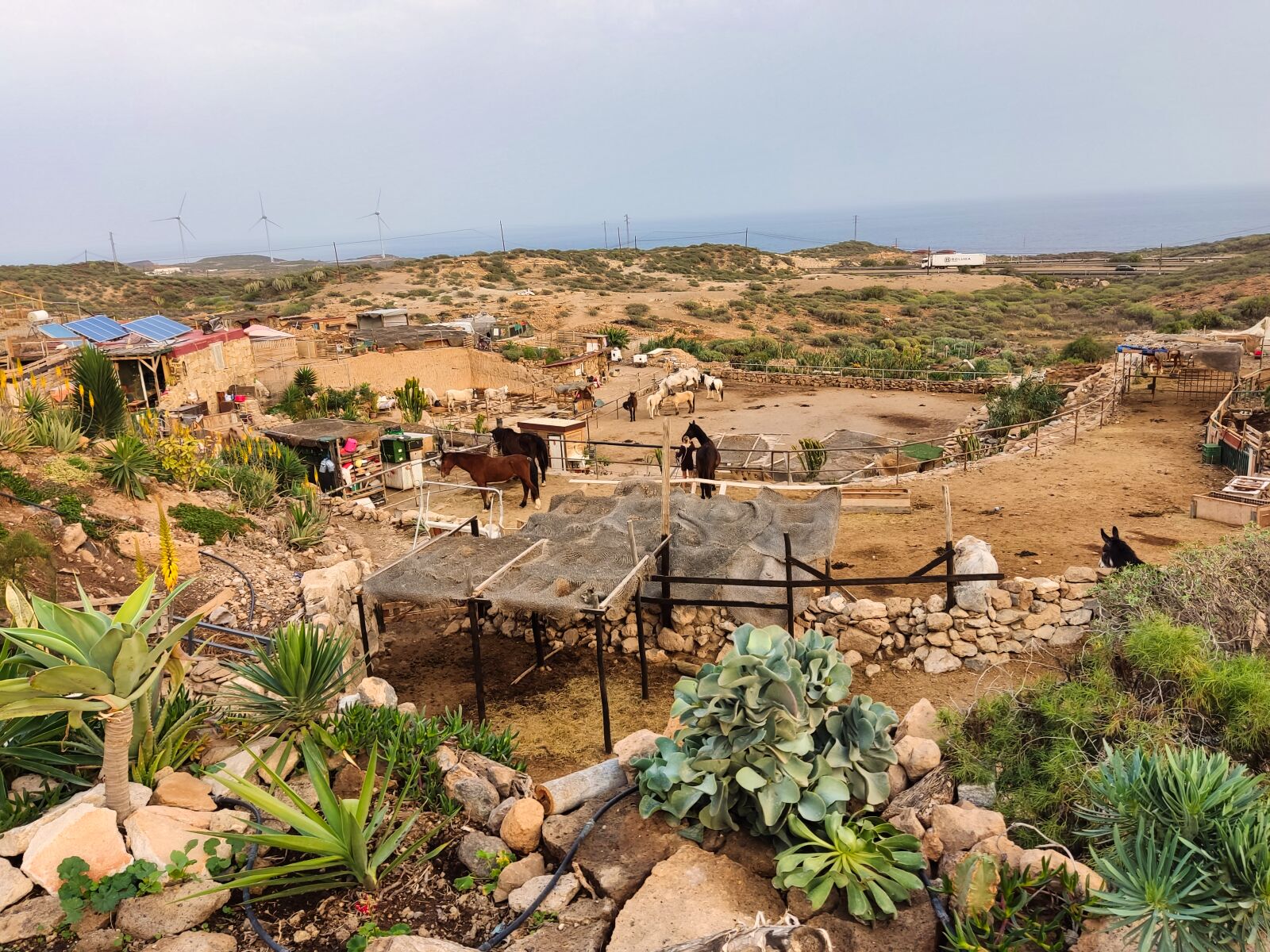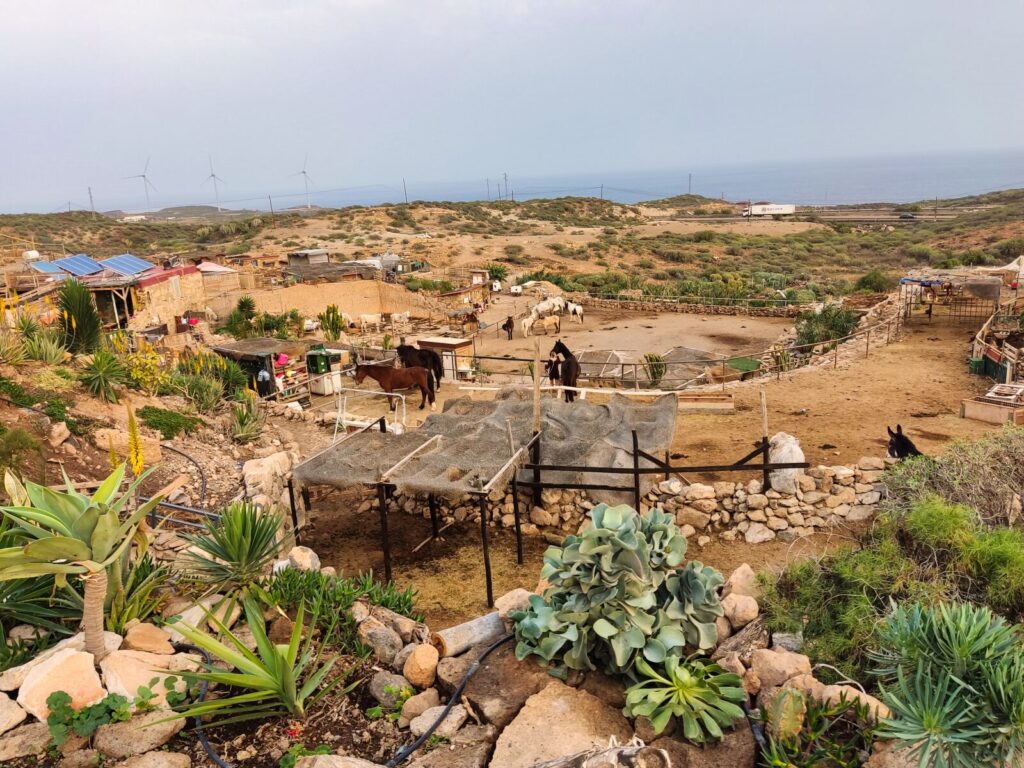 Tenerife horse rescue and animal sanctuary "Refugio de animales" is a quaint place on the island. The ecological farm (finca) was established 3 years ago. Volunteers from all over the world try to provide decent living conditions for the animals staying here.
The finca is home to over 200 animals, no longer just horses (often previously used for tourism and agriculture).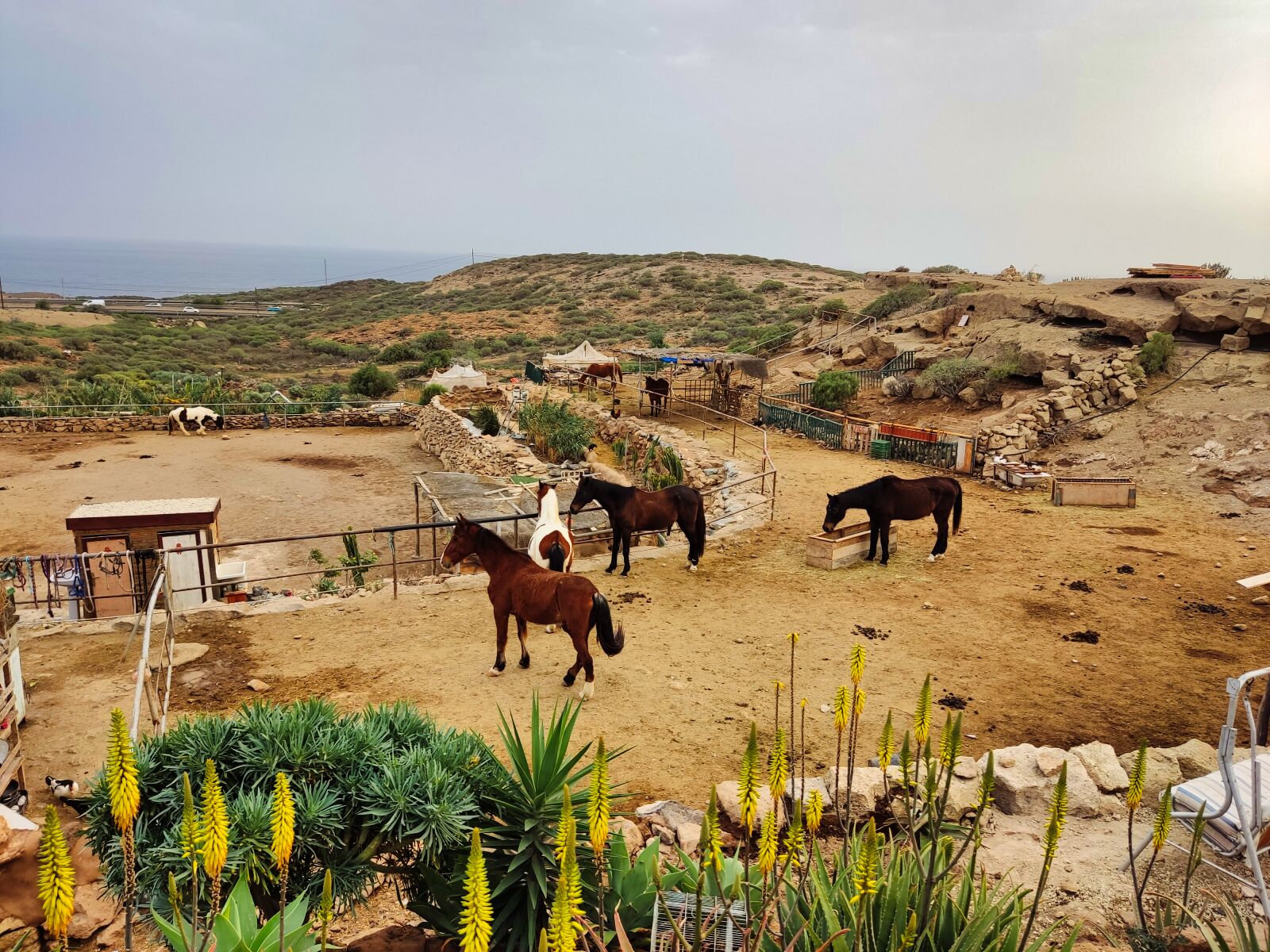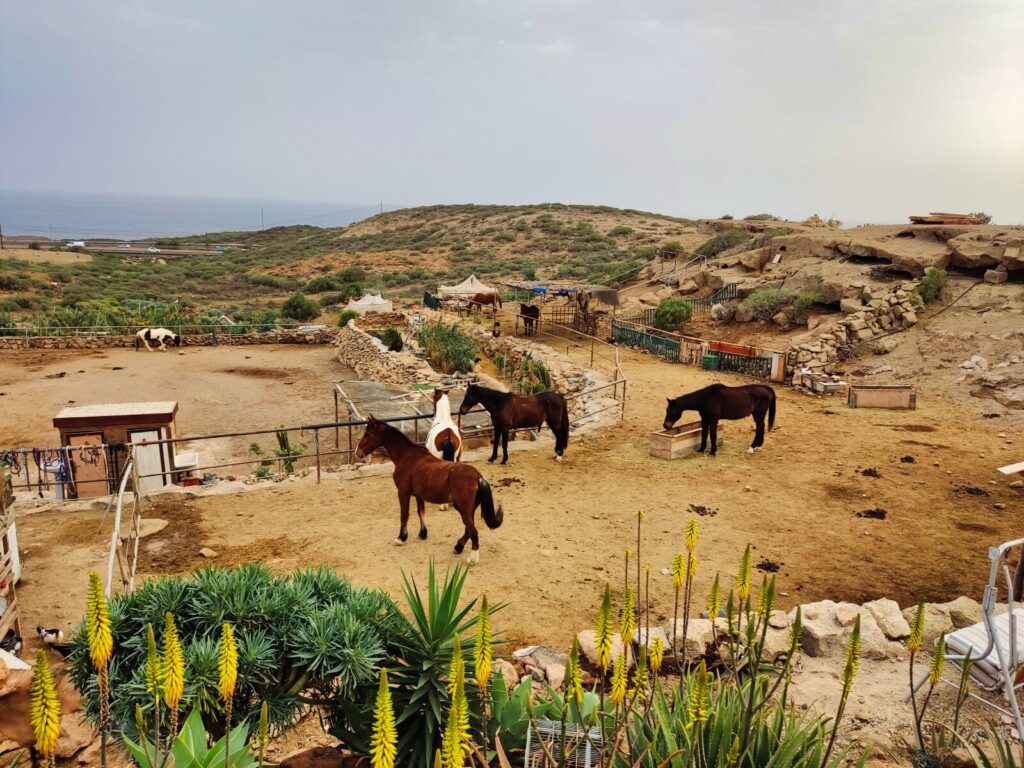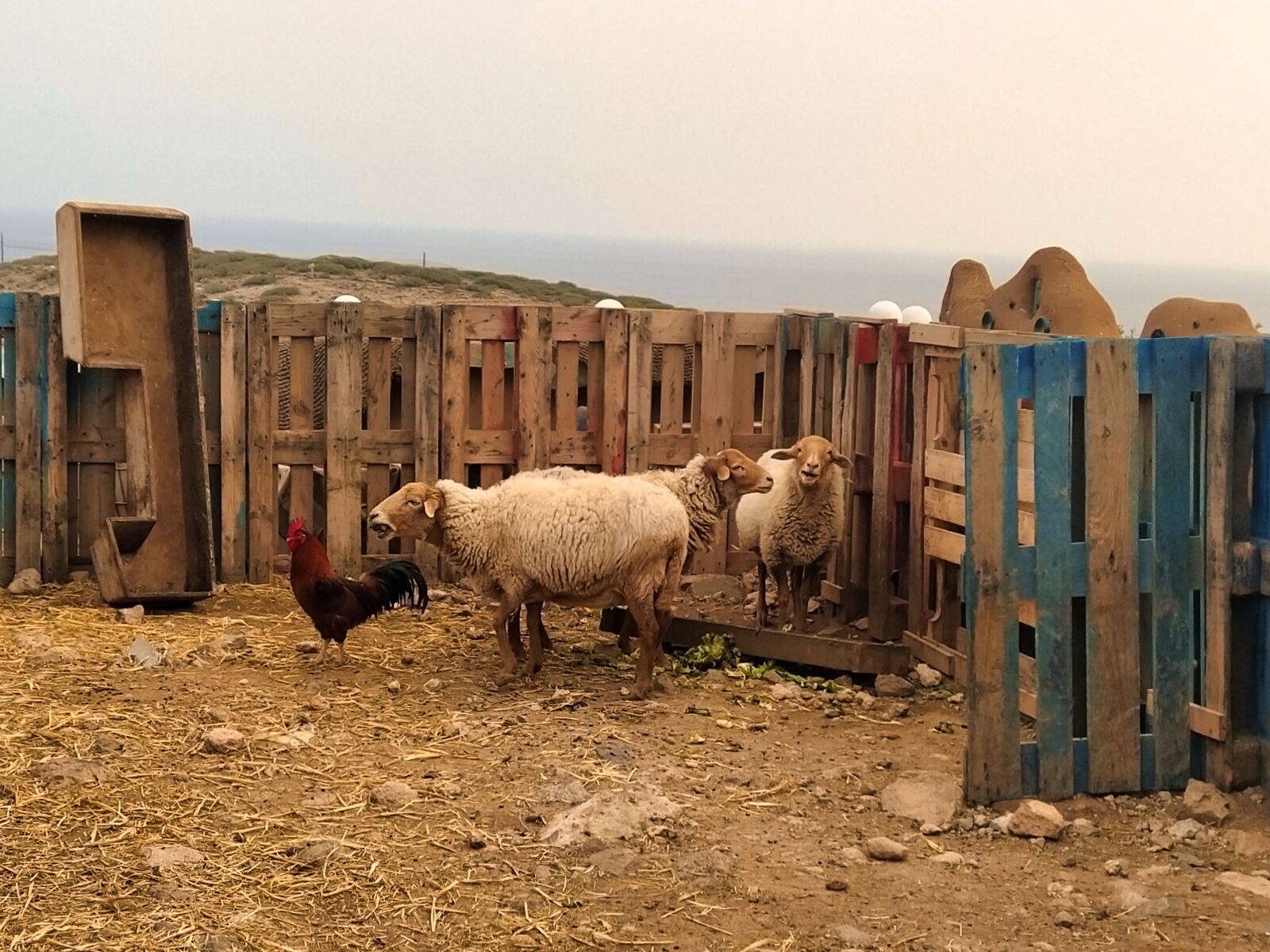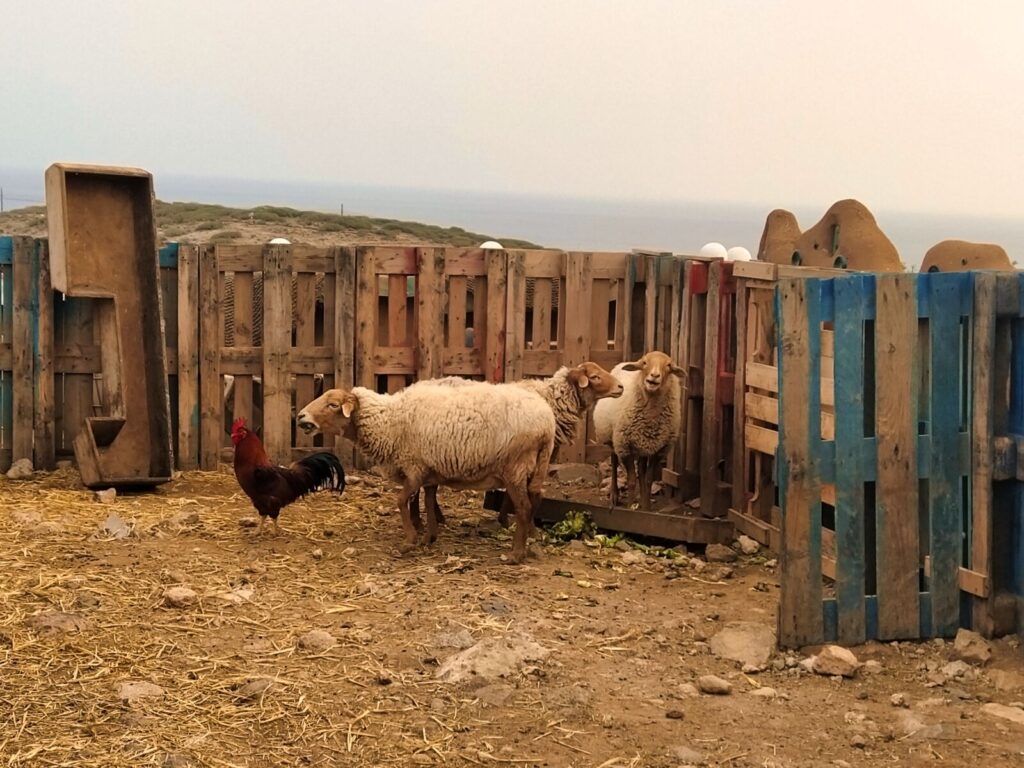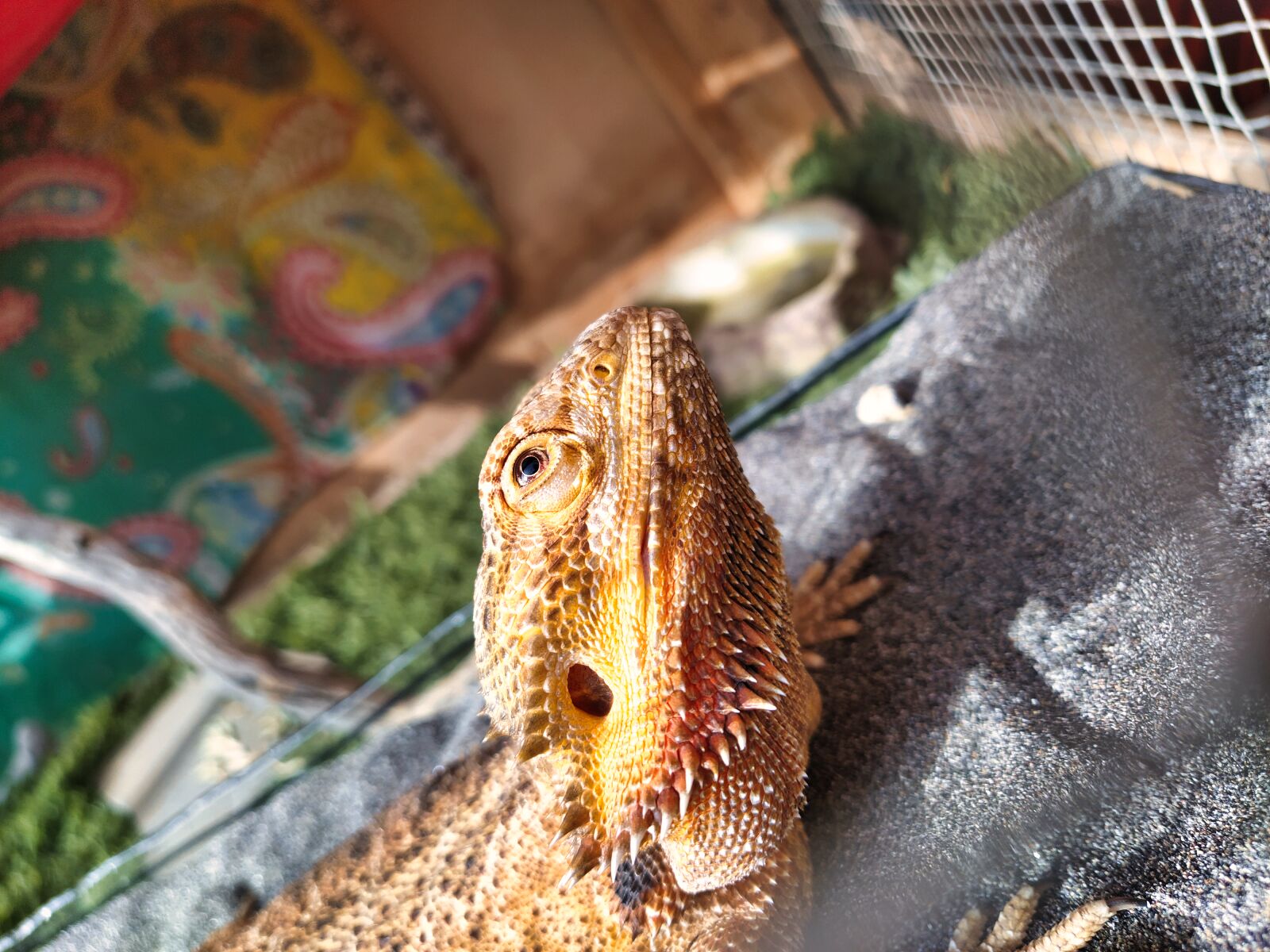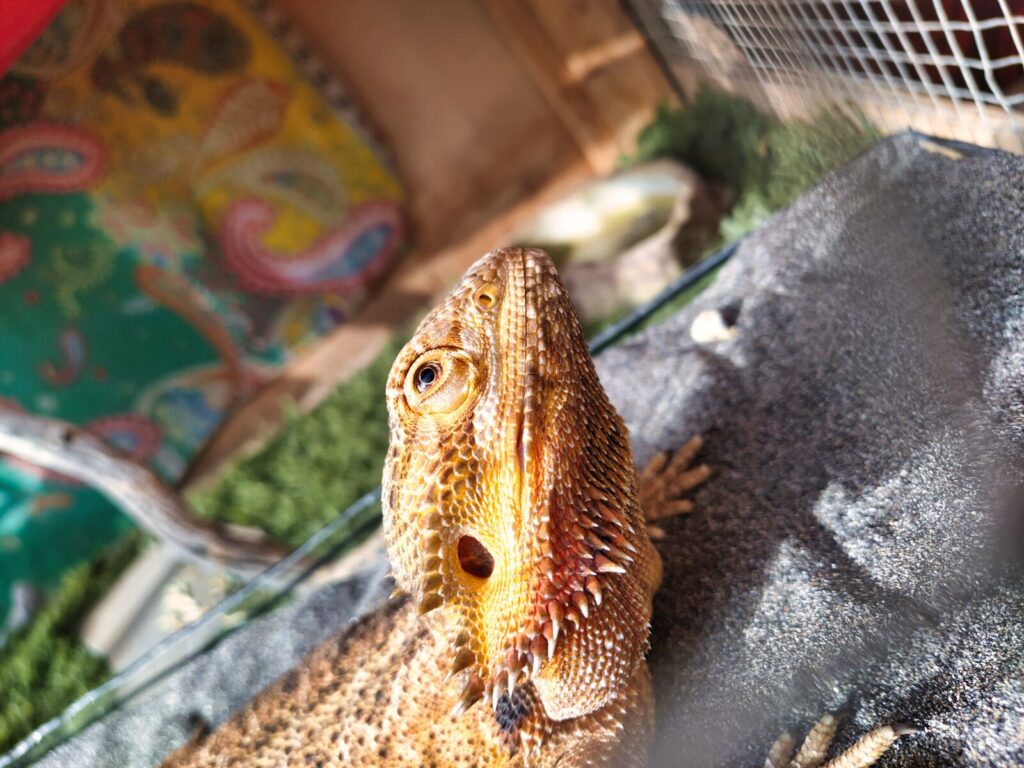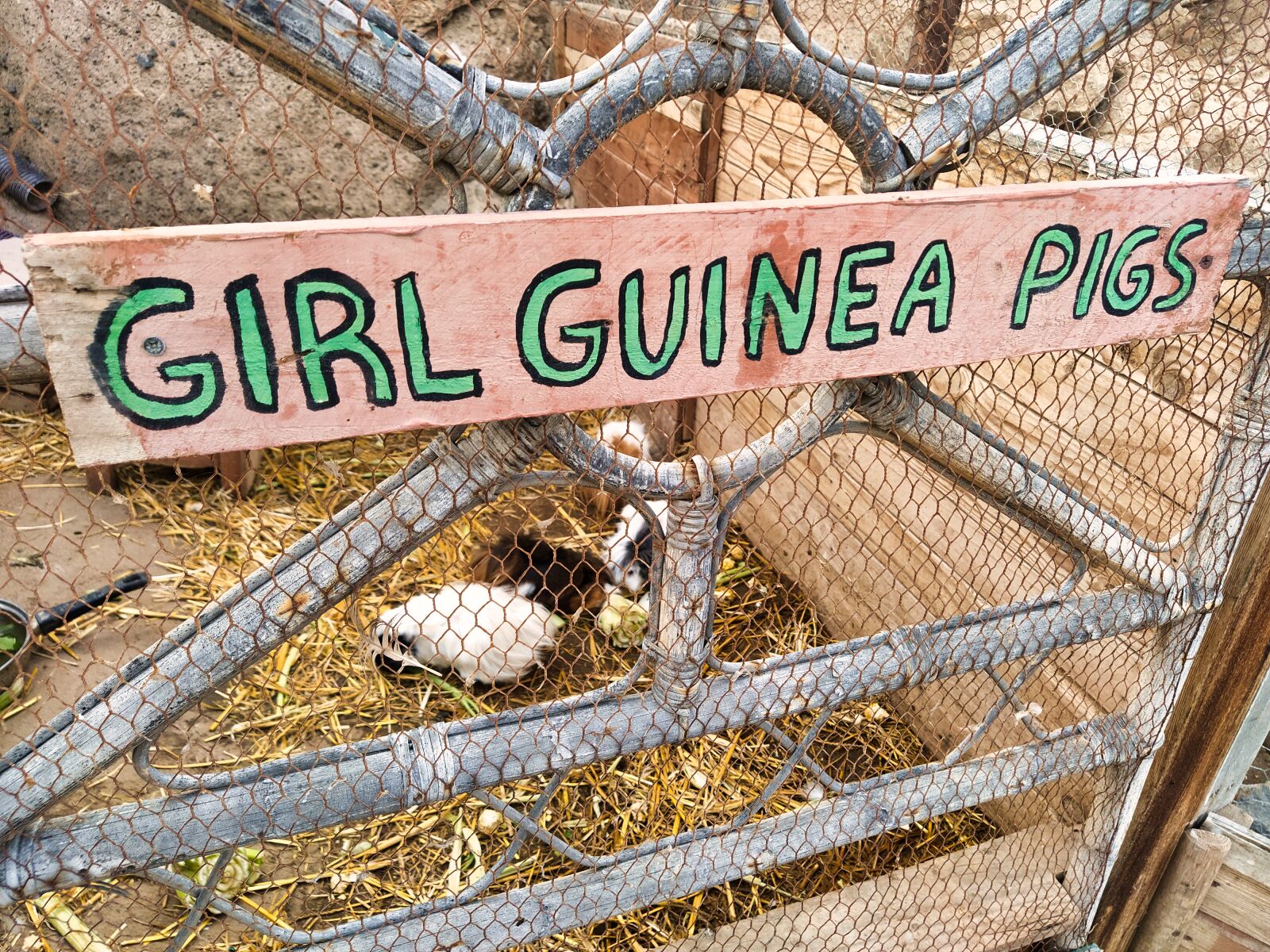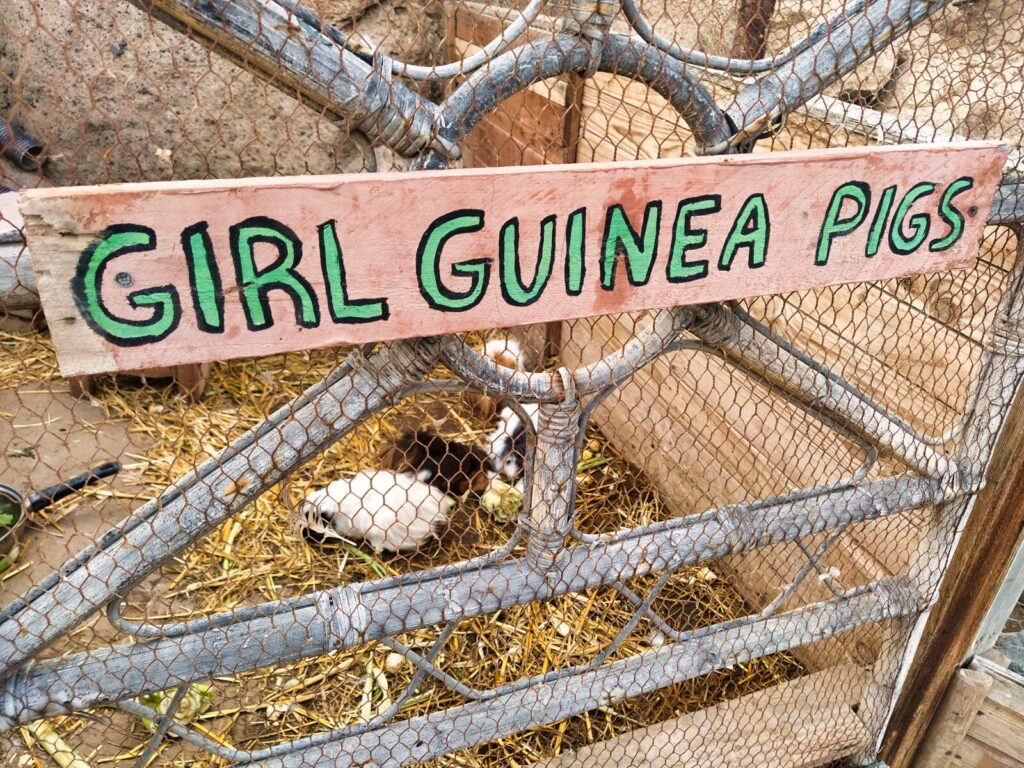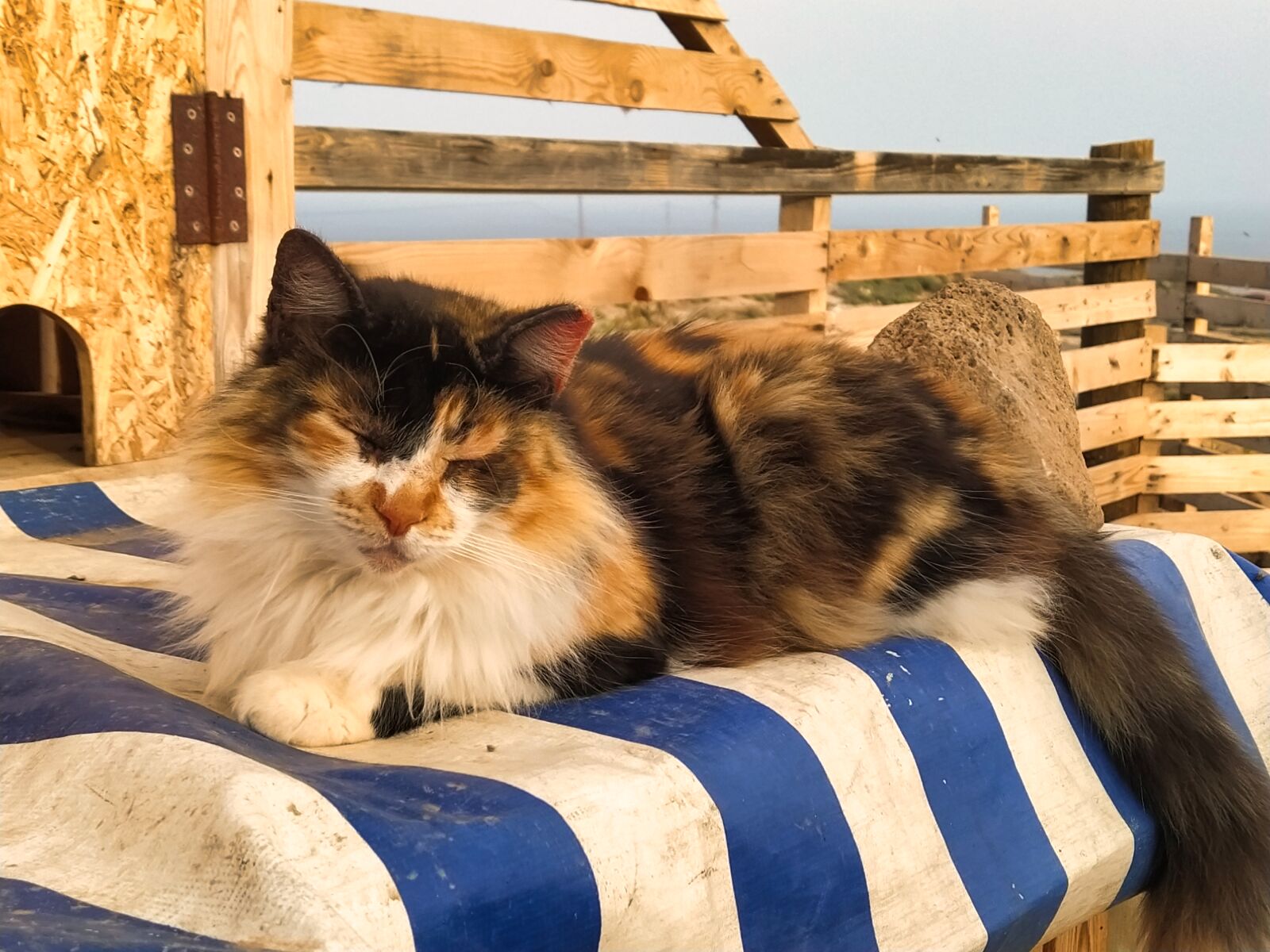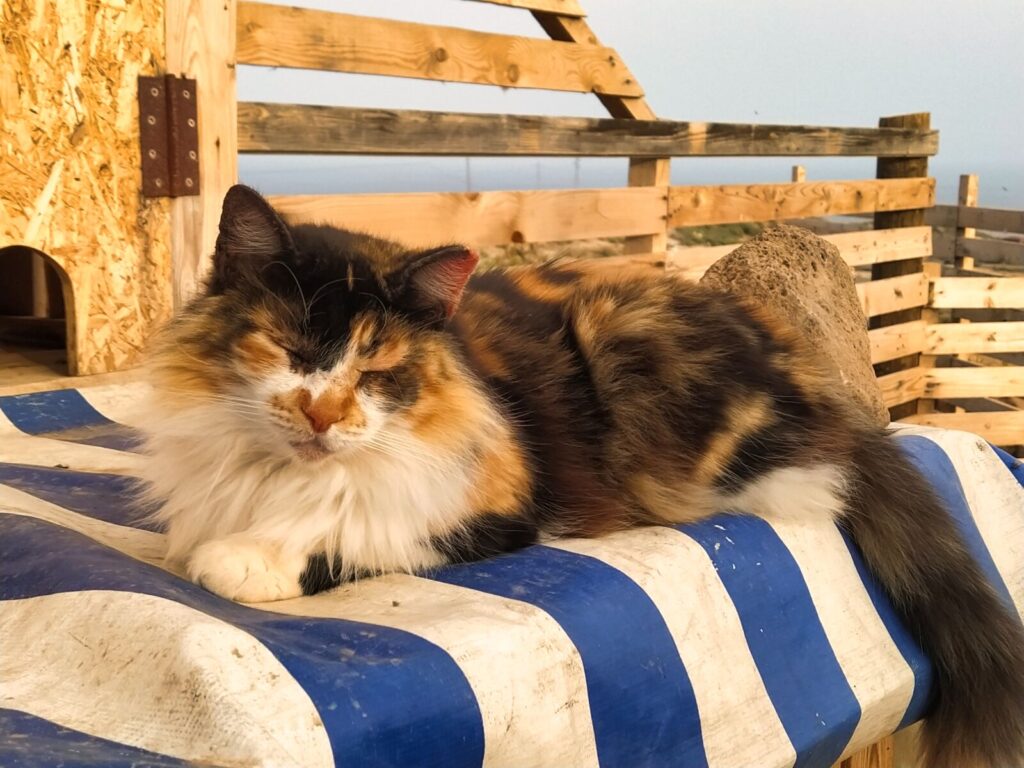 The buildings, pens and facilities are built using only natural or recycled materials. Electricity comes from solar panels and shower water is heated with horse manure.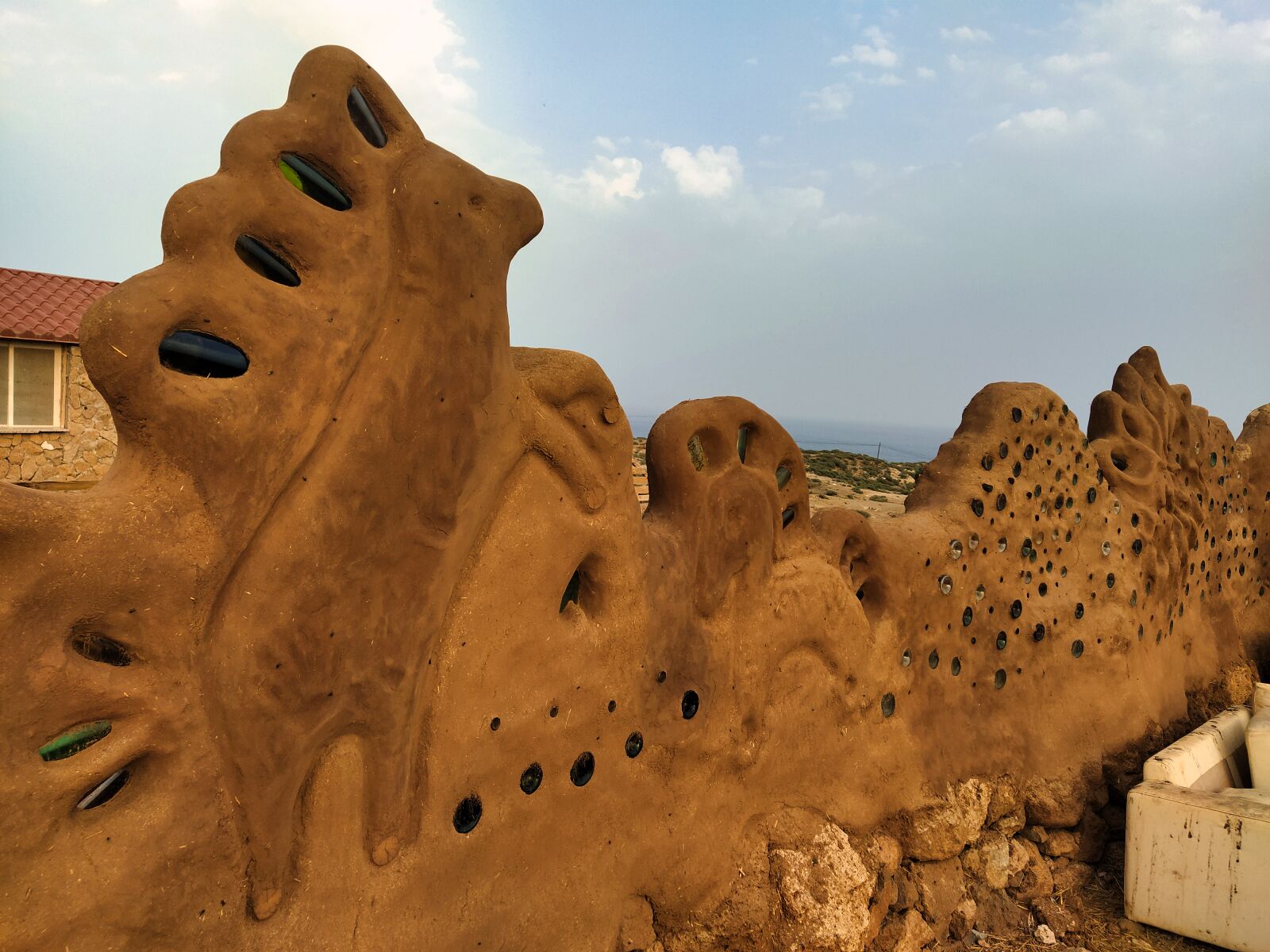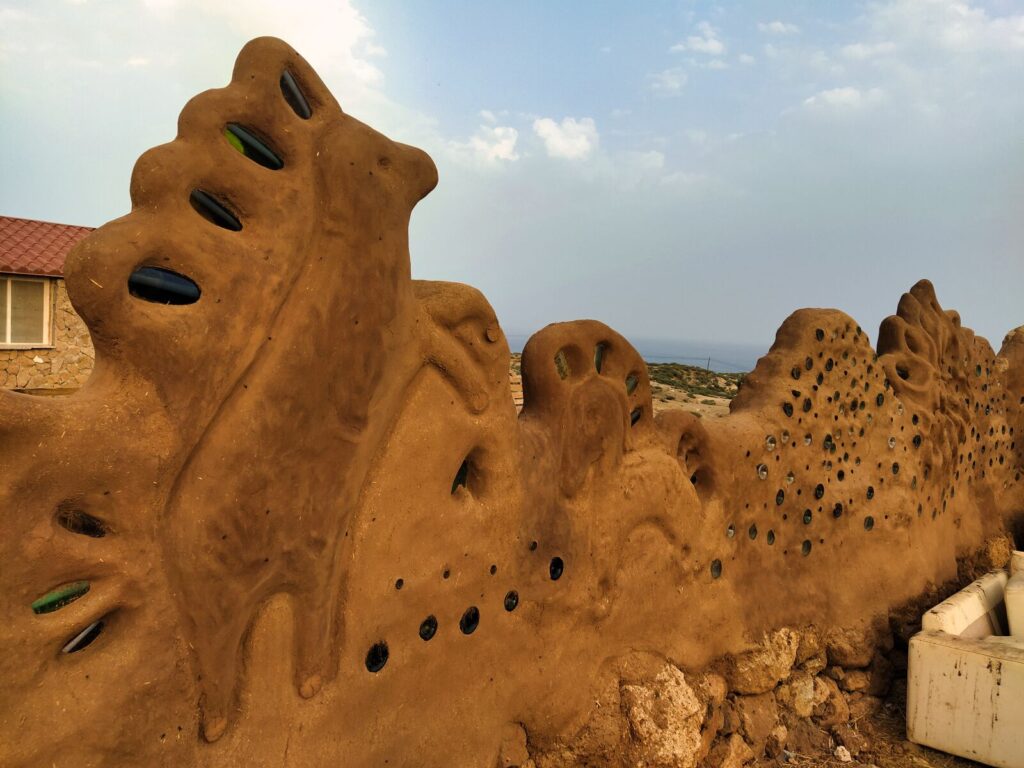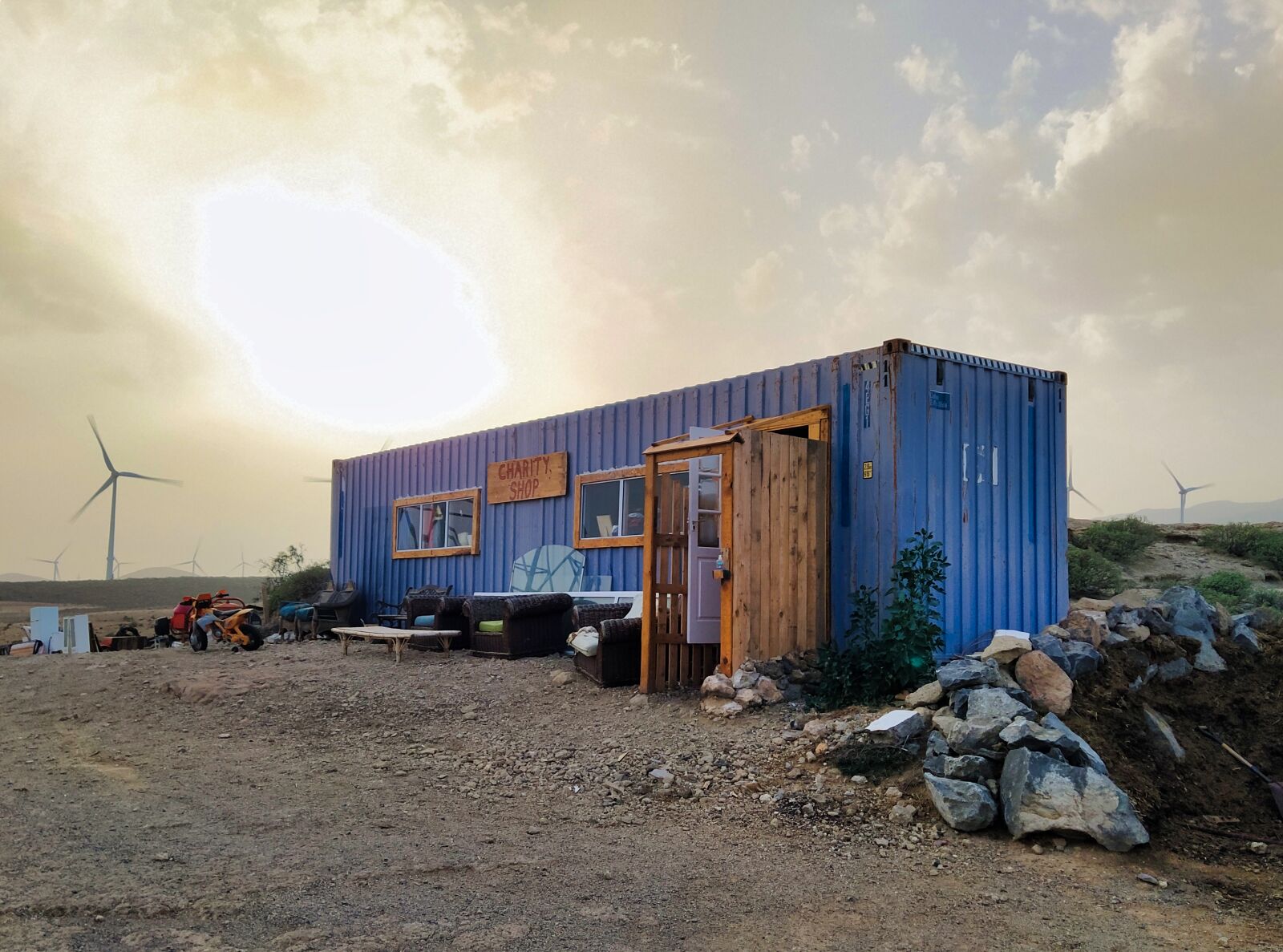 It's an unusual place – it shows people's selfless devotion, empathy and living in harmony with nature.
How can you help? The farm has its own website where you can find all the information — tenerifehorserescue.com.
Tenerife with kids – unusual attractions for children – watching the stars
"One of the three best firmaments in the world" – This is the slogan that attracts tourists to the sky above Teide. In fact, the night sky here is one of the best in the world for astronomical observations. Being on Tenerife you can see as many as 83 constellations during one night.
It is not surprising to learn that in 2014 the sky over Teide received the Starlight Foundation's distinction, which only places with the best conditions for astronomical observations can boast.
The right latitude and clean air guarantee an excellent view of the starry sky. If you want to admire them, all you have to do is go to the easily accessible Teide National Park, which is free from any light pollution (because it is located at an altitude of more than 2000 m).
We went out several times to watch the stars at night. We were able to see spectacular constellations, such as Cassiopeia and Pegasus. By the way, planets such as Venus, Jupiter, Saturn, and sometimes Mercury can be seen from anywhere on the island. The Stellarium app, available for both iPhone and Android, helps us to decipher the names of all the objects in the sky.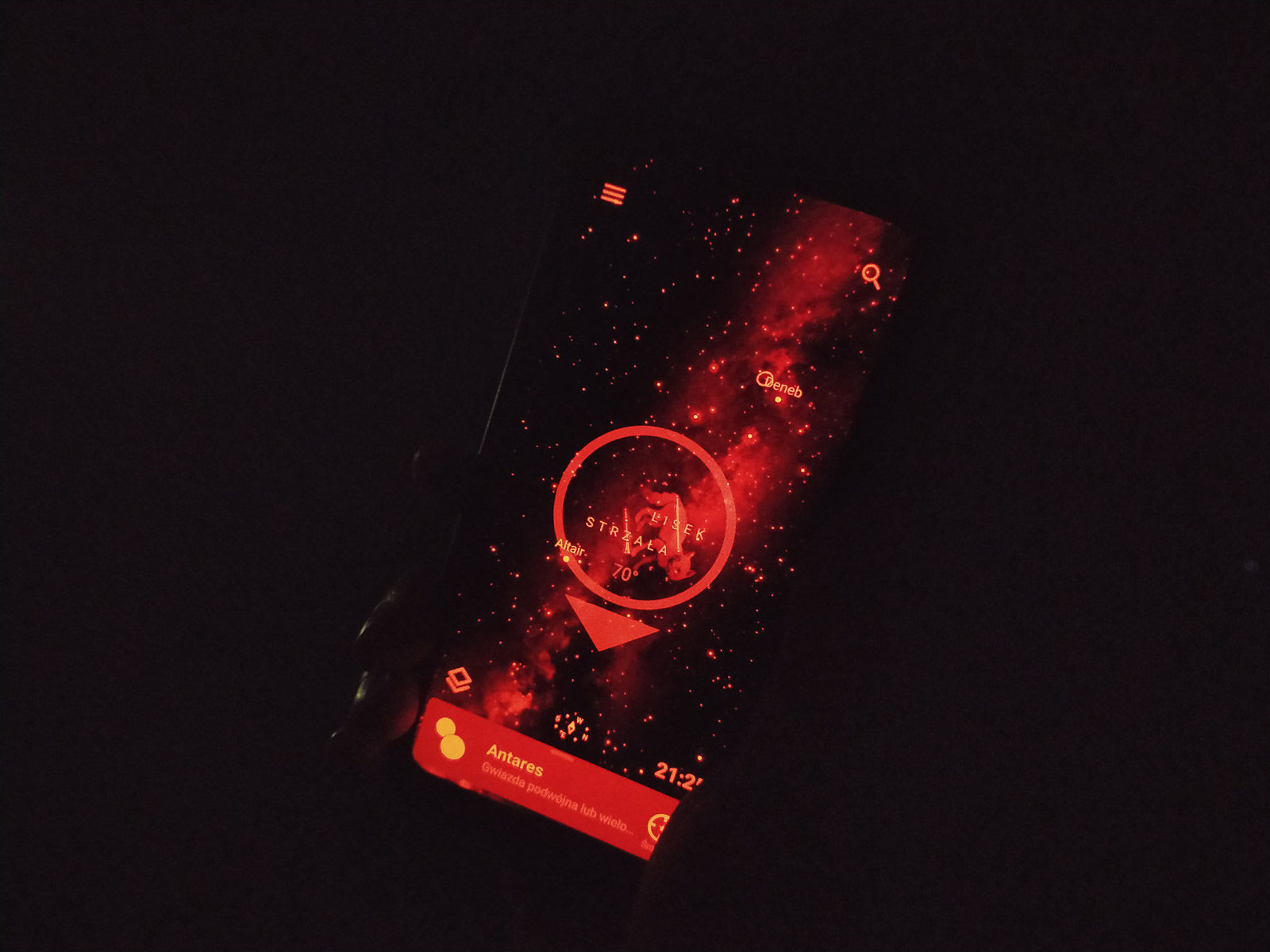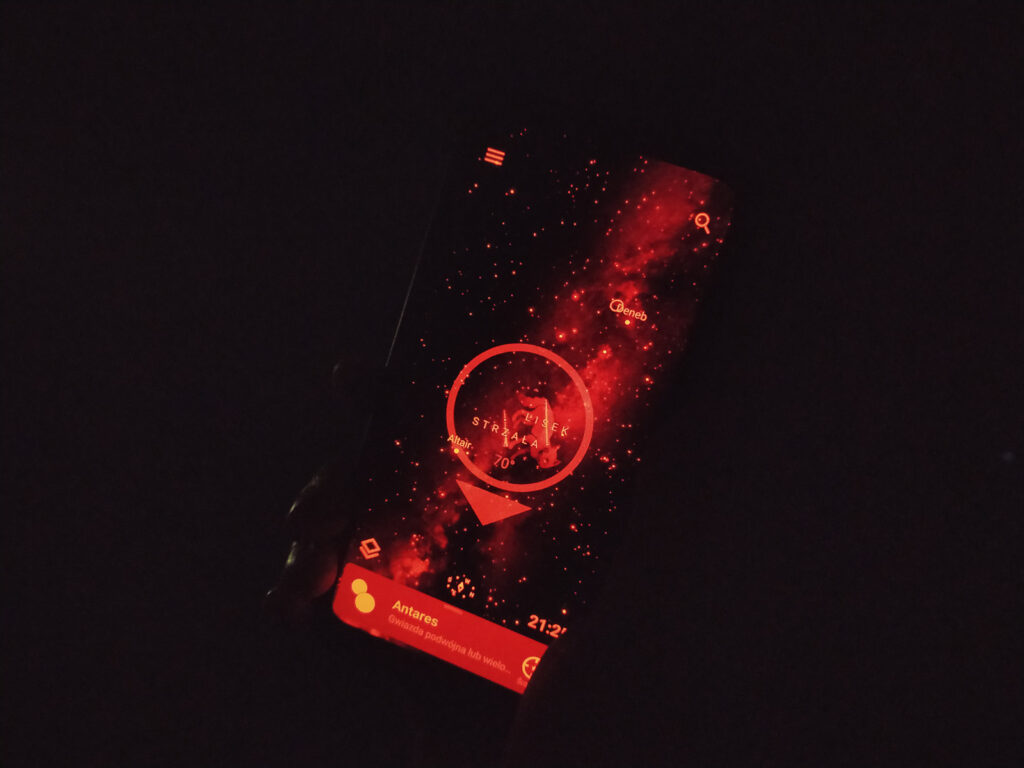 If your children are older than 8 and you're hungry for more excitement, Teide National Park has a great offer for astronomical observers, including an astronomical observation on Teide or a guided day visit to the observatory. More details can be found on the Park Teide website.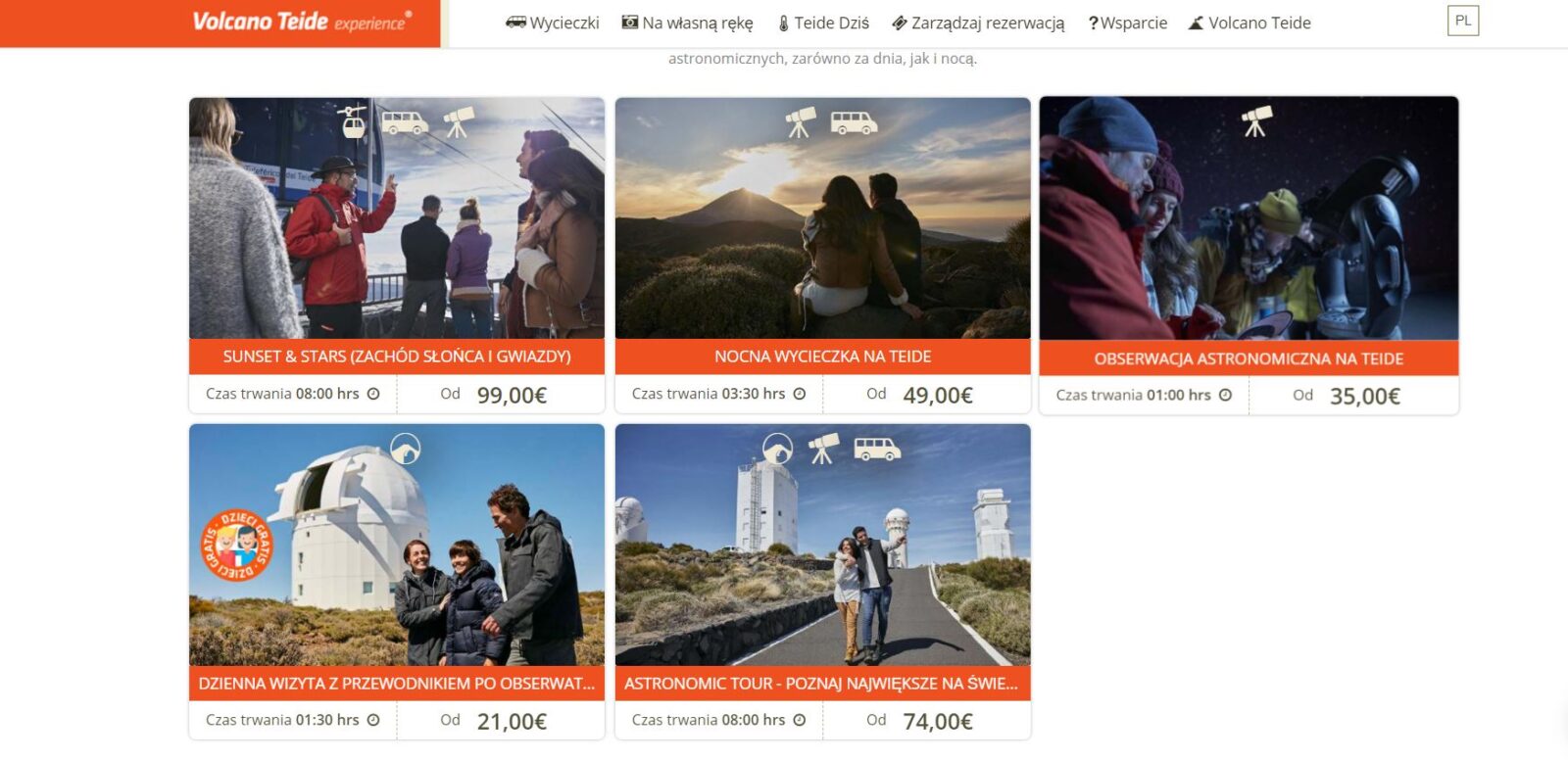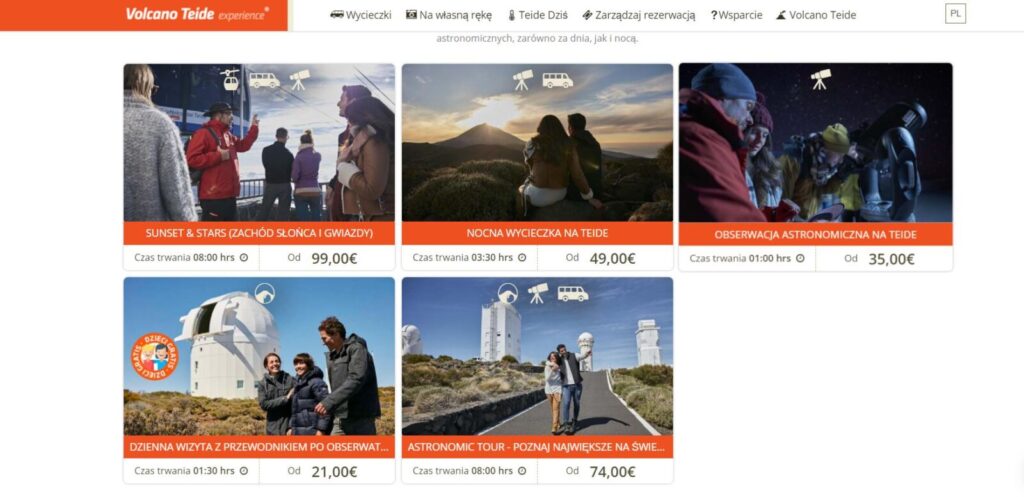 Museum of Science and Space
Museum of Science and Space is the largest and most popular science museum in the Canary Islands. The huge number of interactive stations and presentations on space and man can keep children and adults occupied for several hours.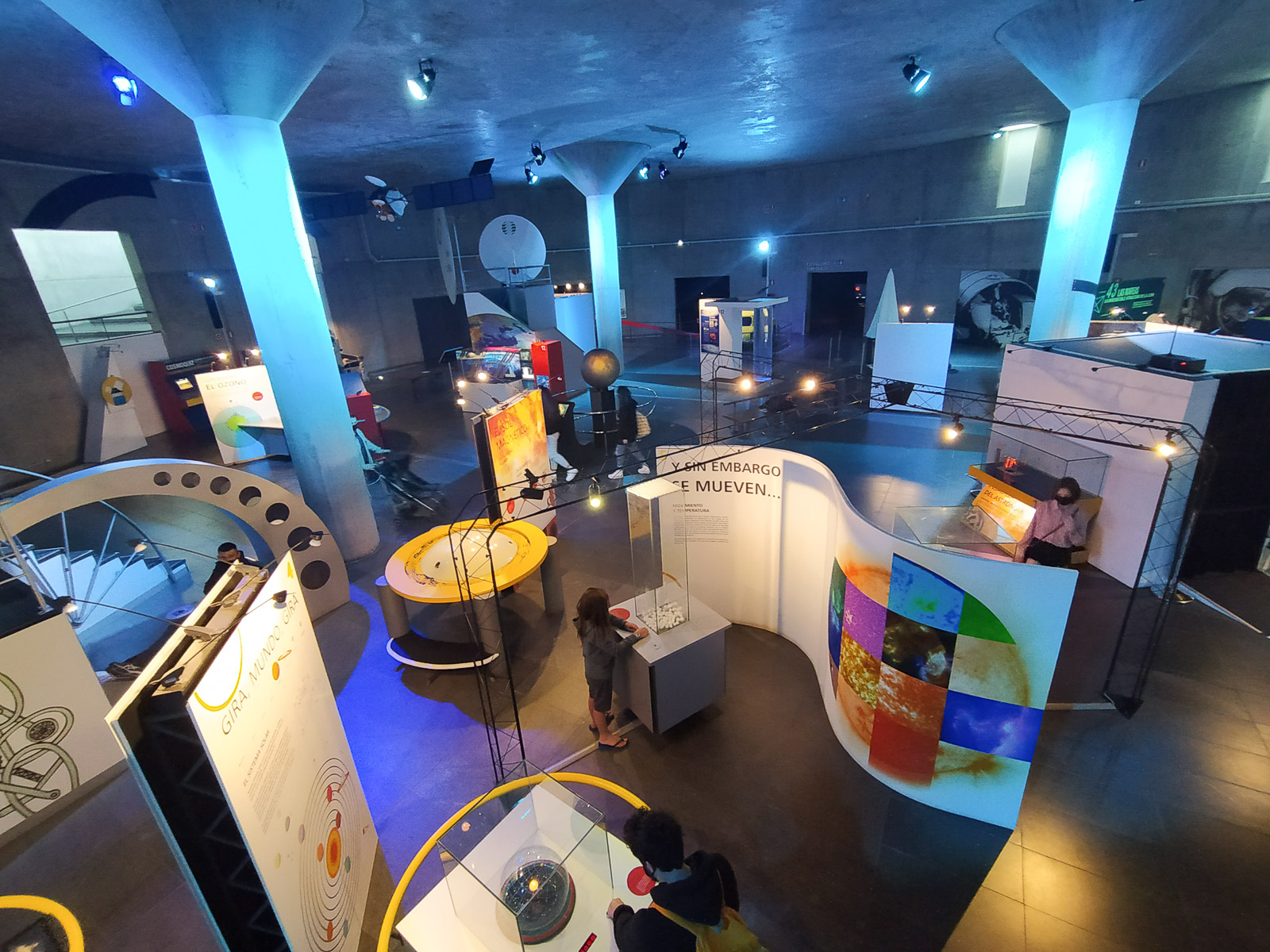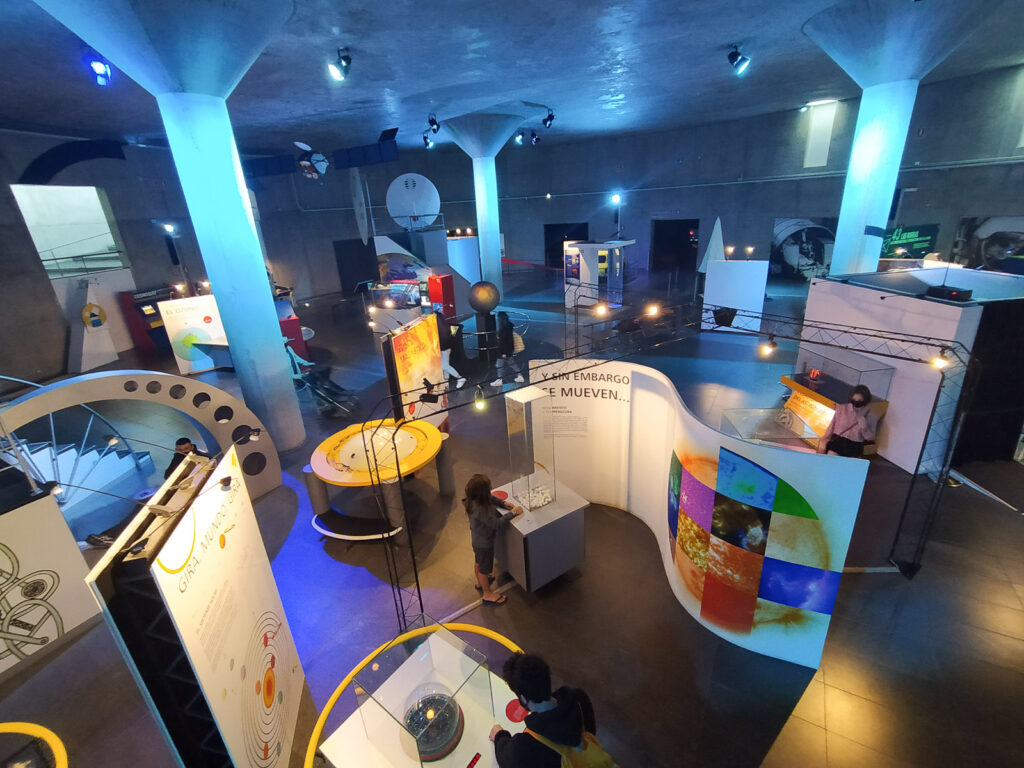 Several stations are off-limits due to Covid-19 standards, and the descriptions of the experiments and exhibits are mostly in Spanish.
What can you learn at the Museum of Science and Space?
how does the solar system look like with the size ratio of planets and sun?
how is it possible that a 5-year-old boy is able to carry a passenger car?
How to explain the different phases of the moon?
why do ozone holes appear in the atmosphere?
how much would we weigh on the different planets, the sun and the moon if we stood on them?
The museum is open Sunday and Monday from 10 a.m. to 5 p.m., Tuesday through Saturday from 9 a.m. to 7 p.m. (enter for free on Fridays and Saturdays from 4 p.m.).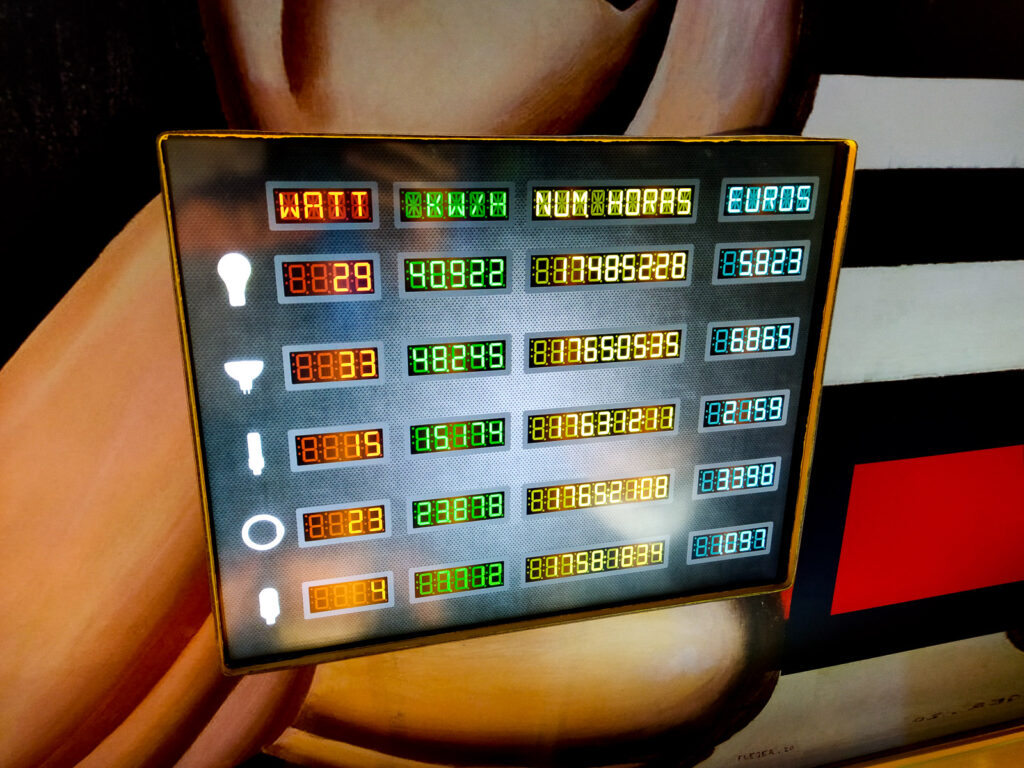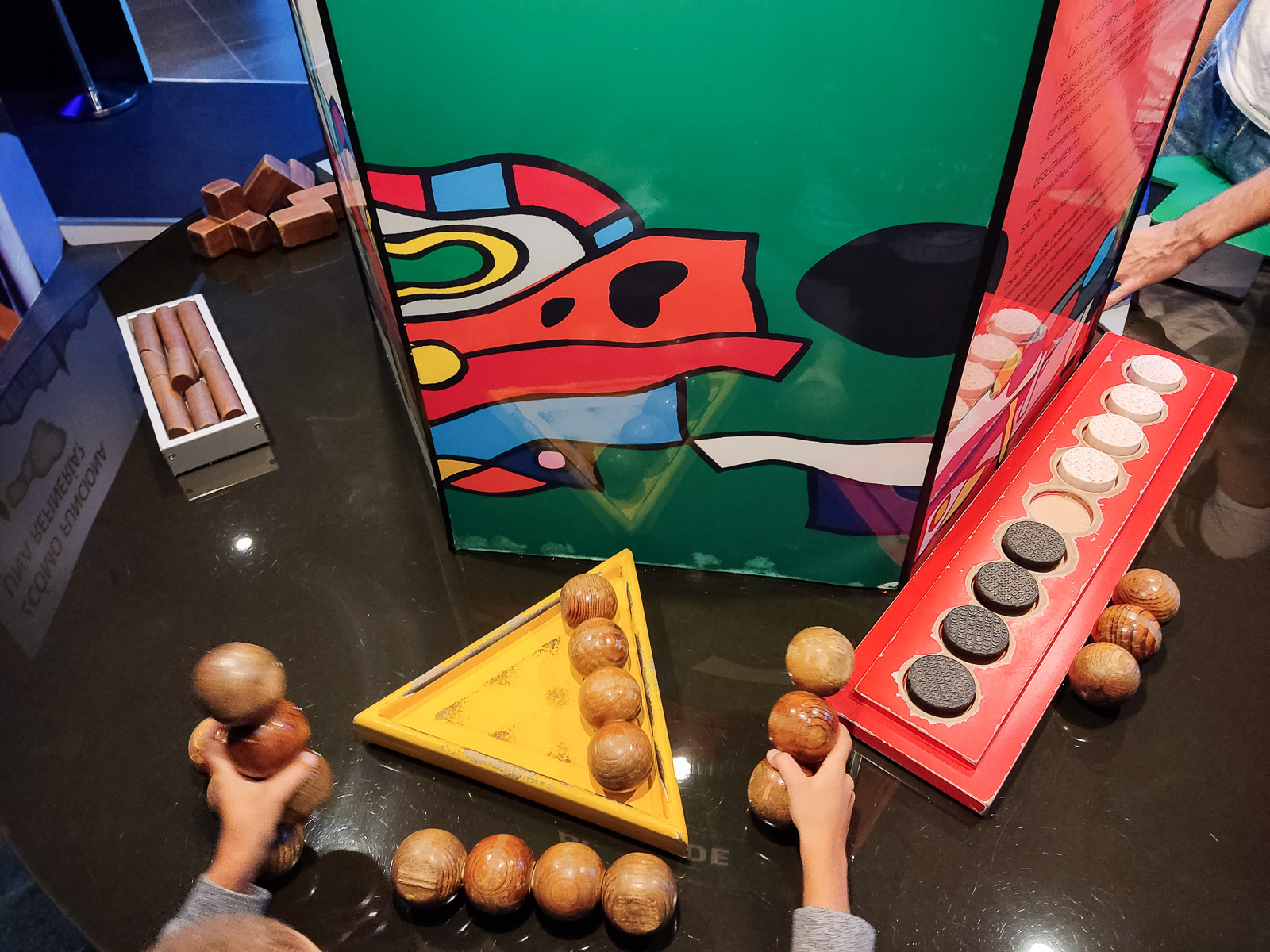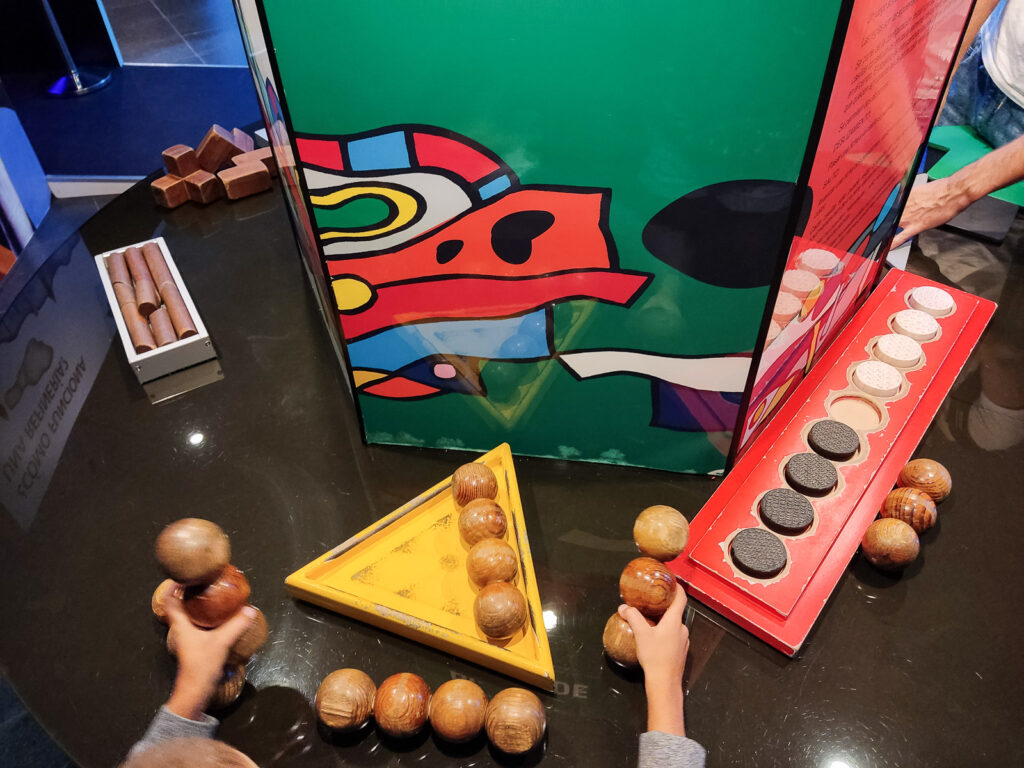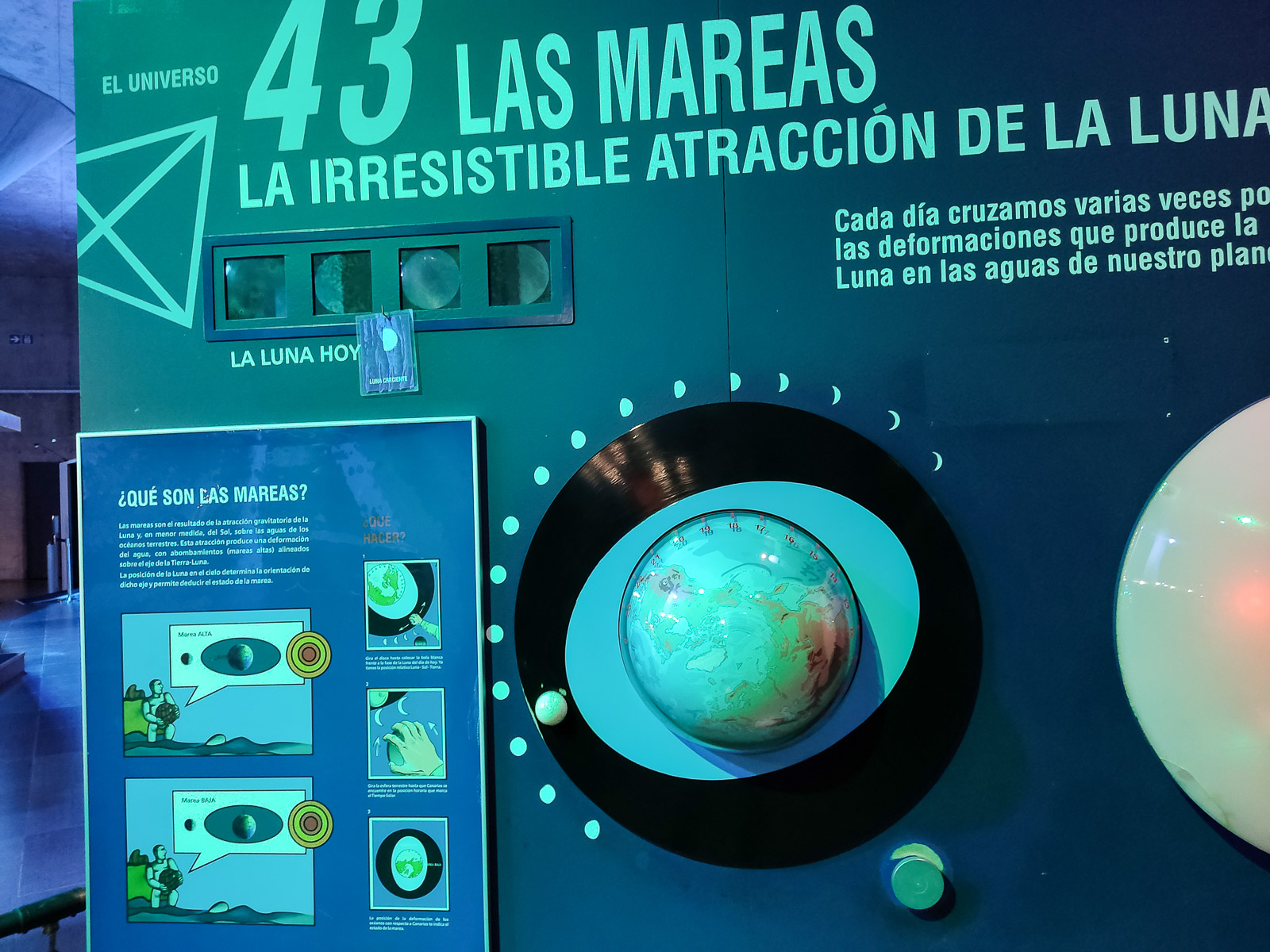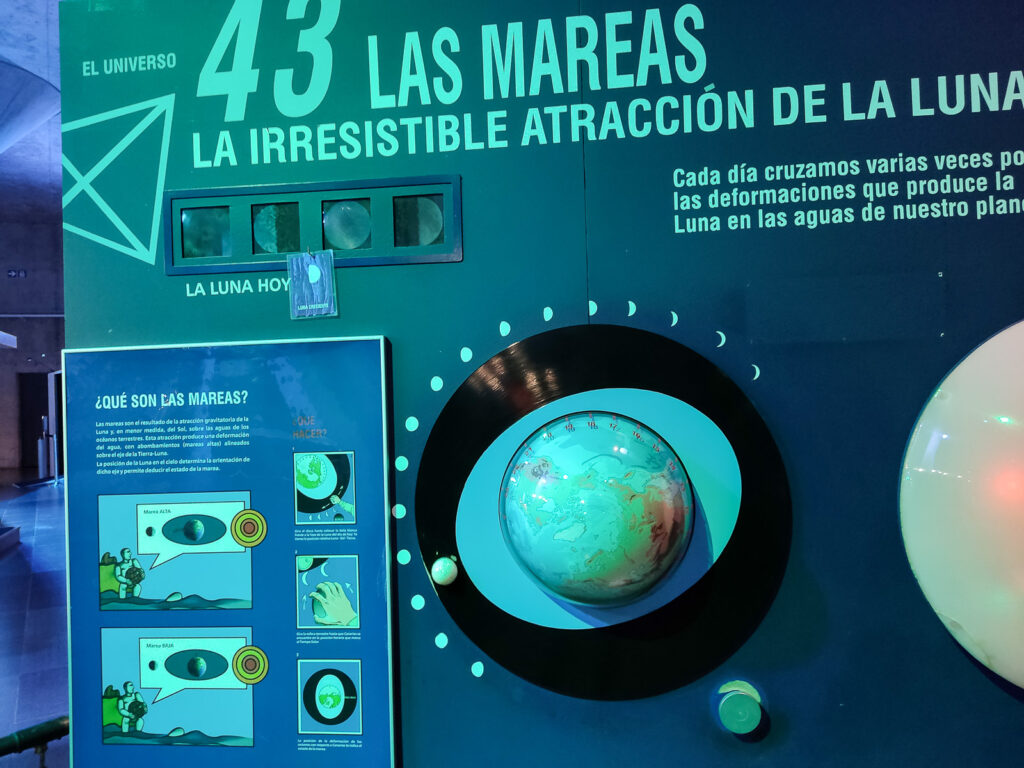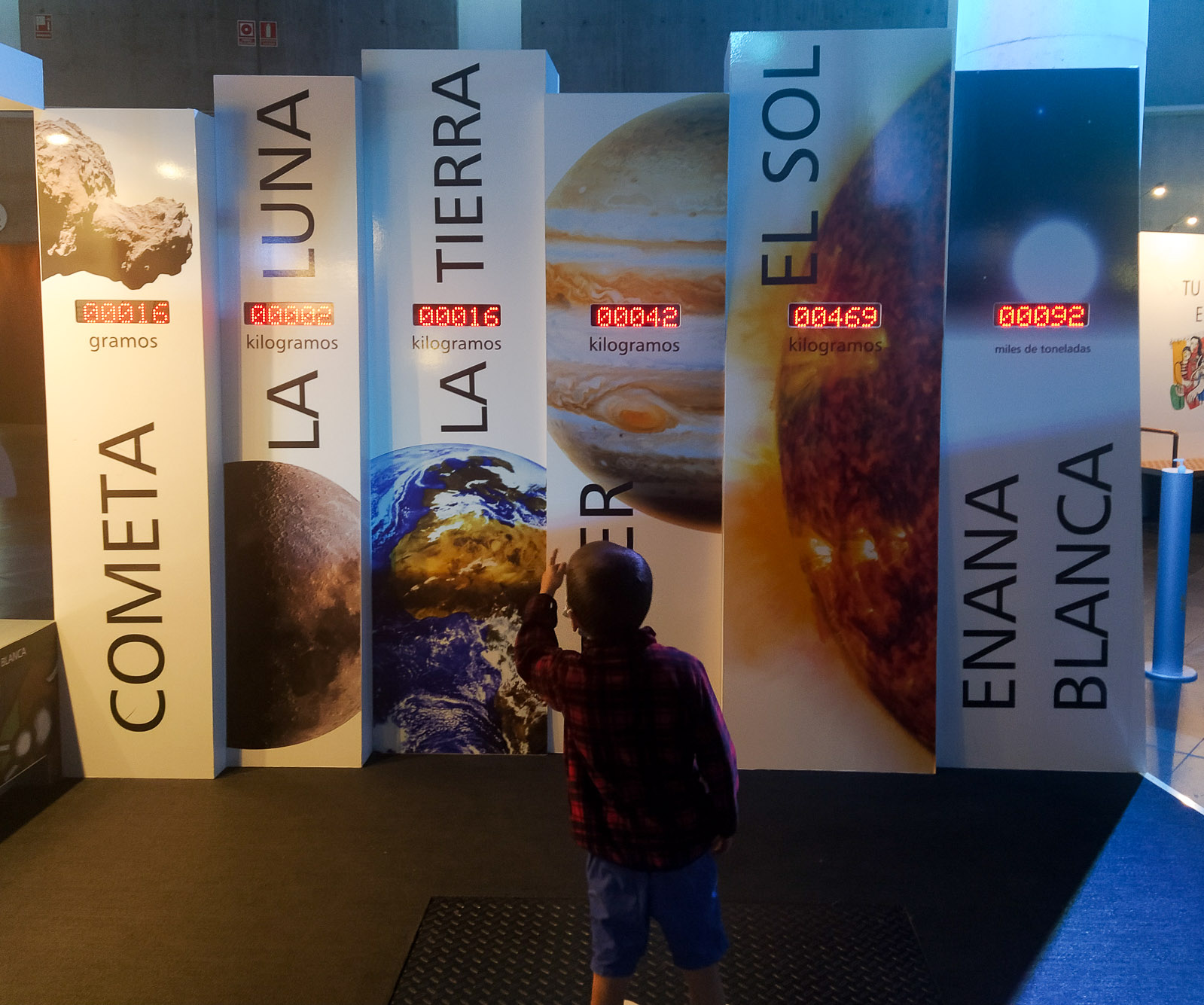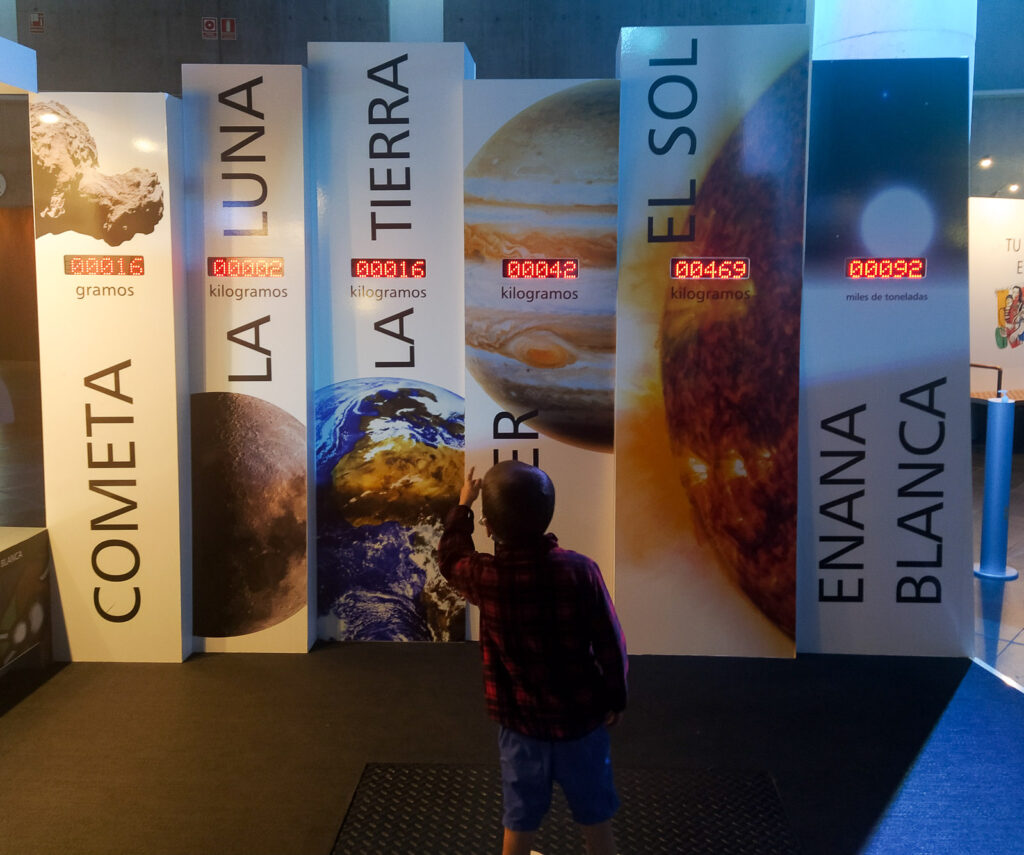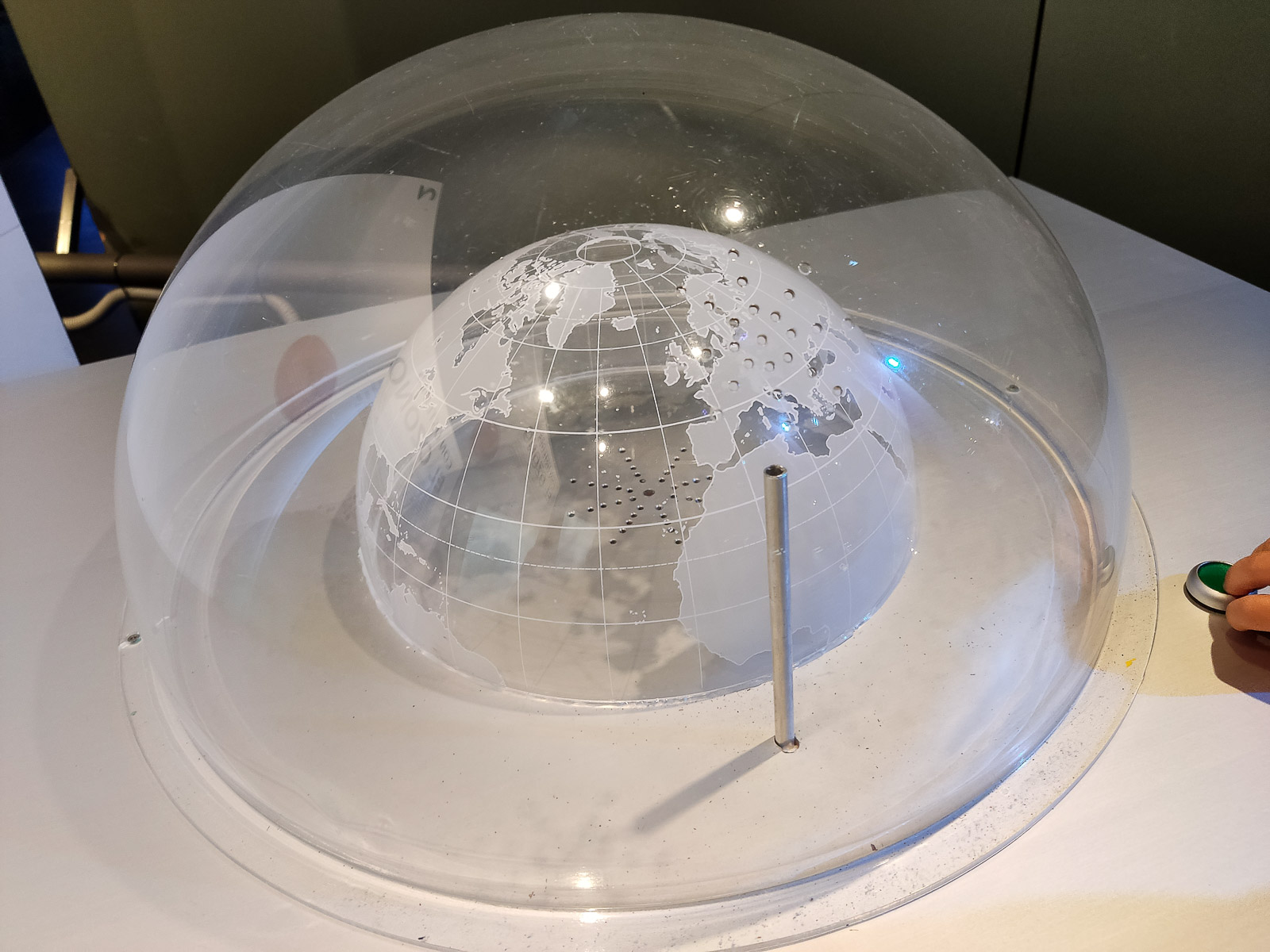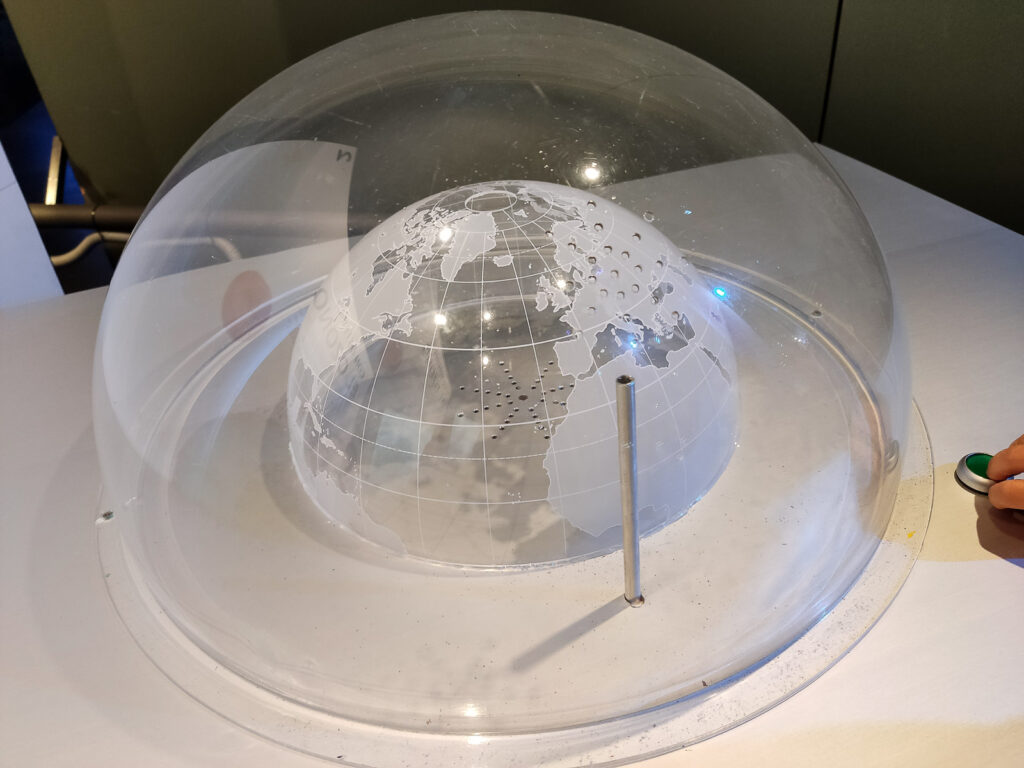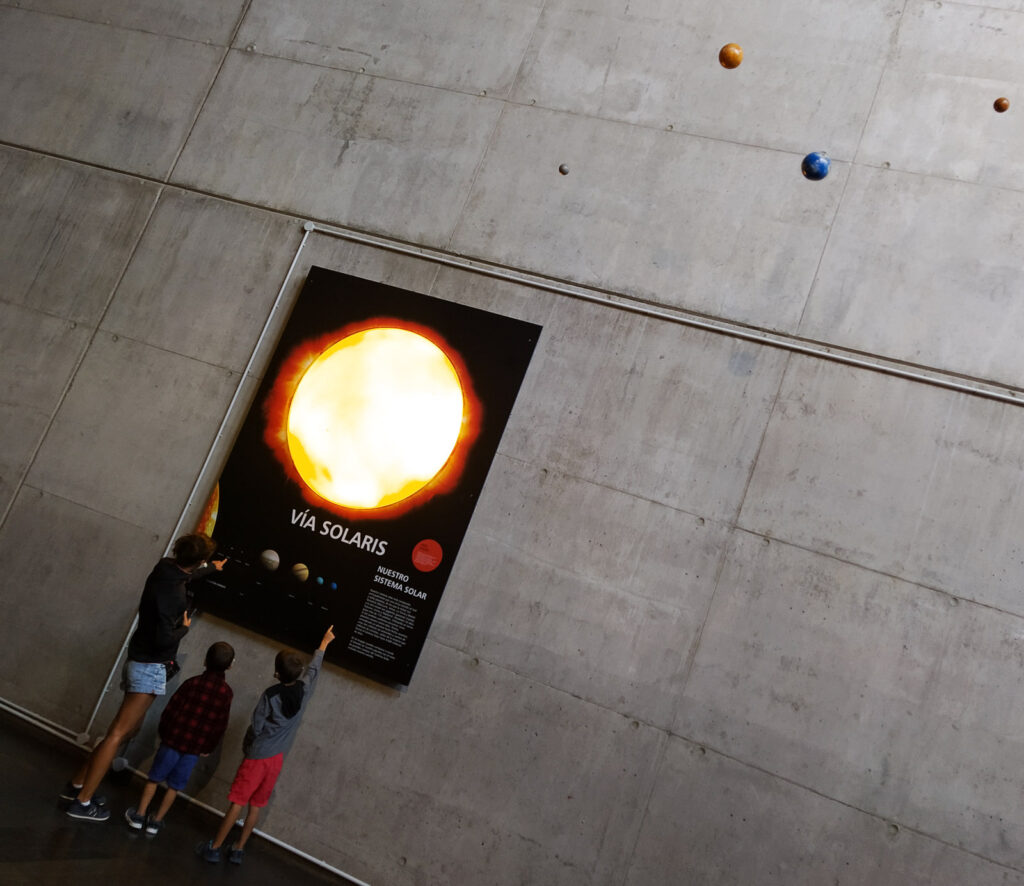 Tenerife with kids – unusual attractions for children – Spanish holidays and festivals
If you plan your stay around Christmas or during Carnival, there are many attractions waiting for you.
Did you know that the Tenerife Carnival is the second largest in the world? Admiring the colorful procession in Santa Cruz is second to none.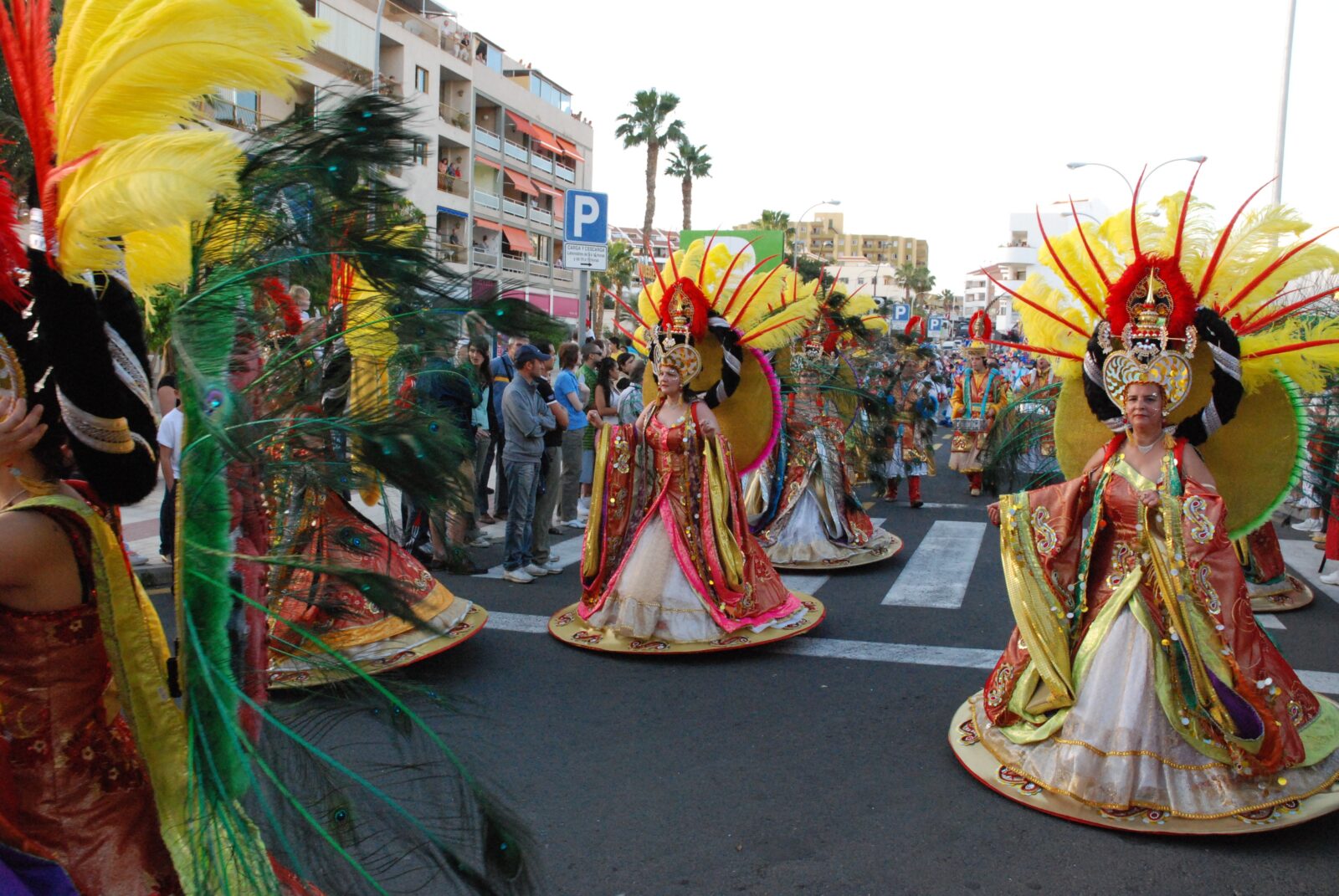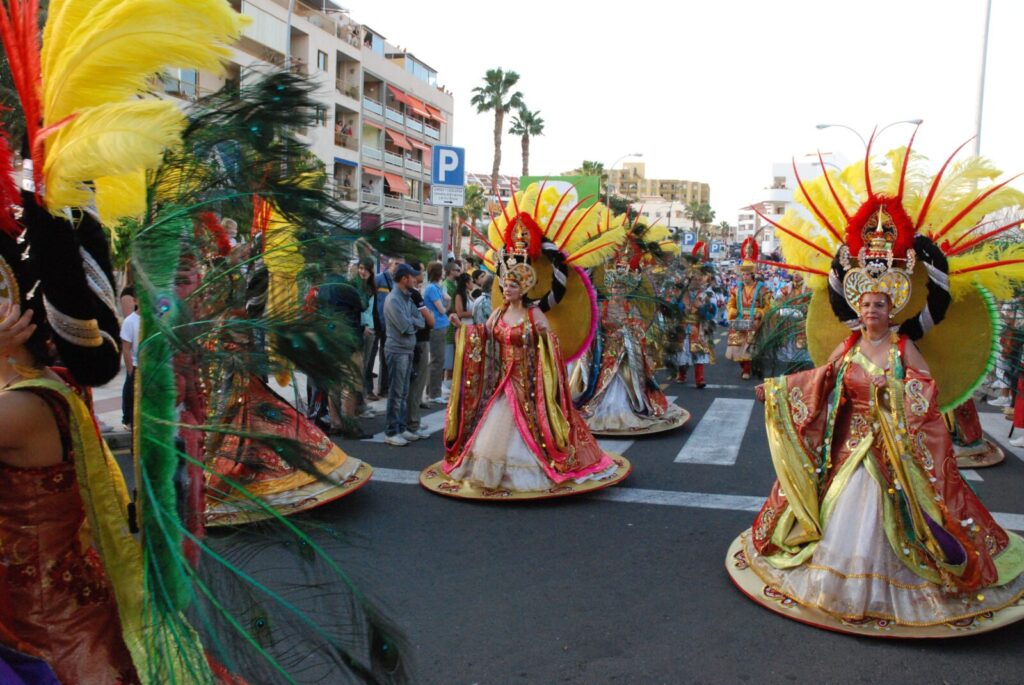 The Carnival Museum – Casa del Carnaval, is open all year round. You can feel the atmosphere of carnival madness all year round. The museum is free of charge. In its collection collects, among others, costumes awarded in specific years of Carnival queens.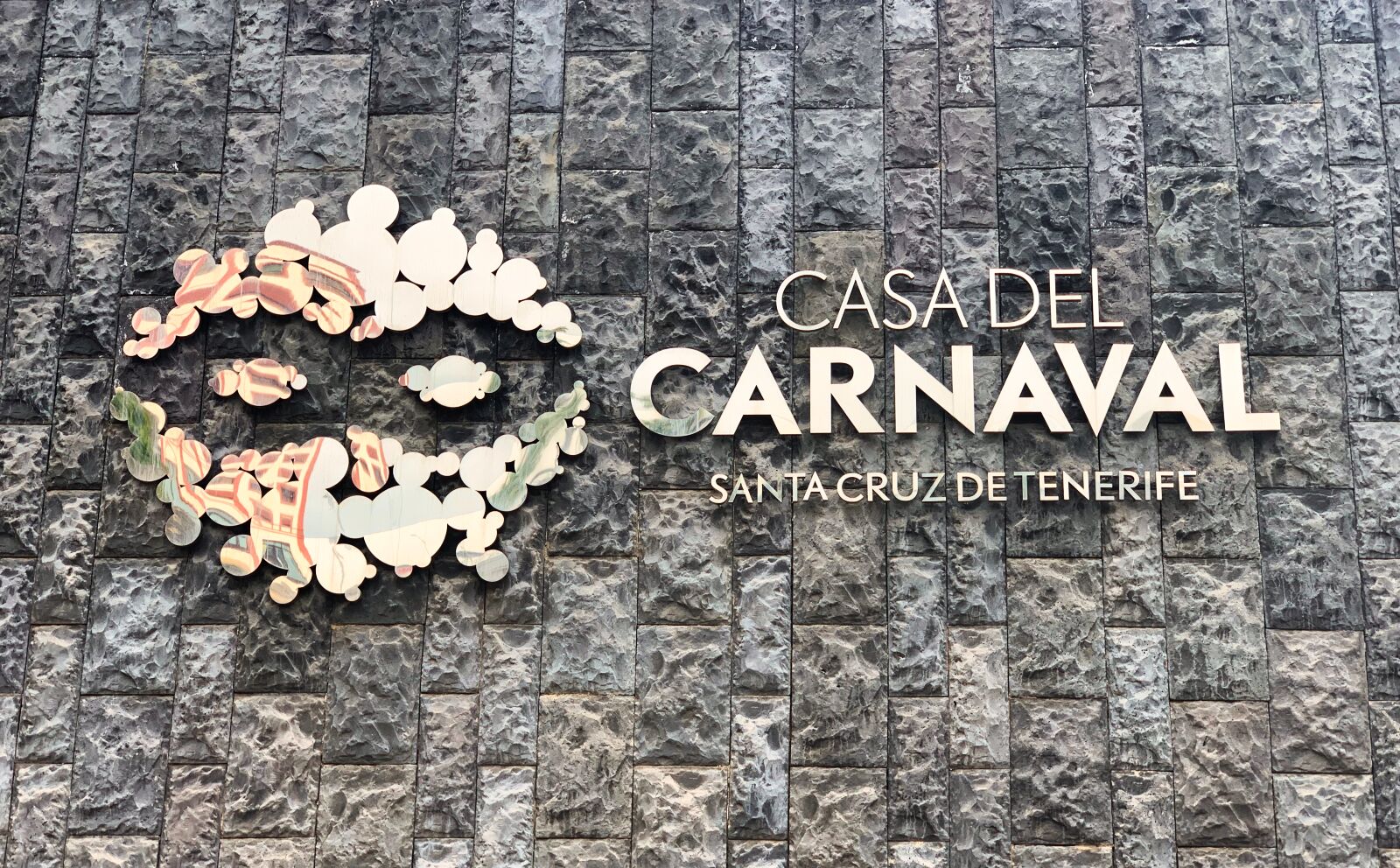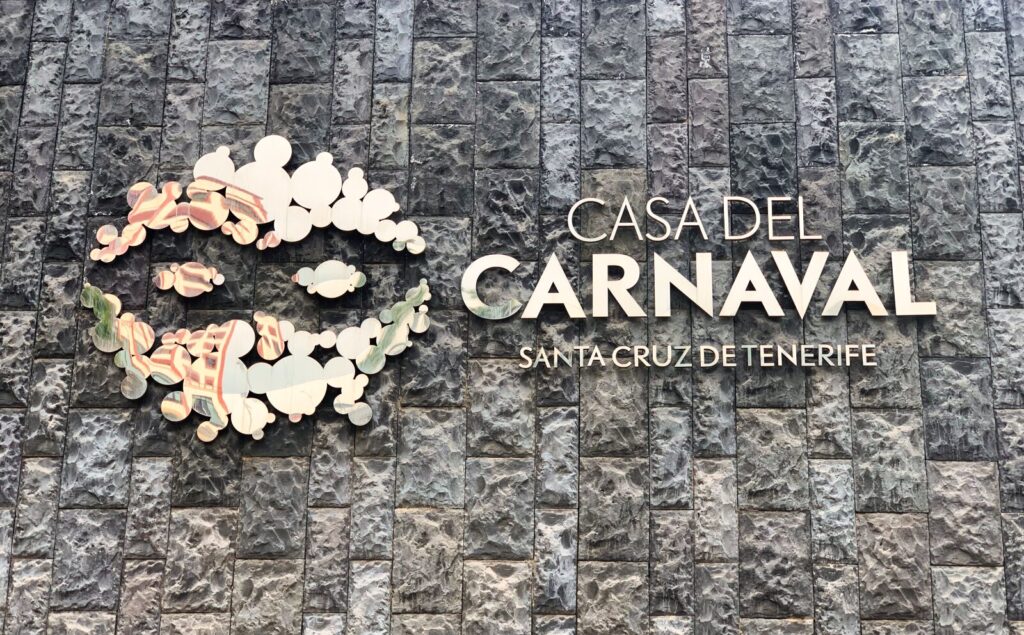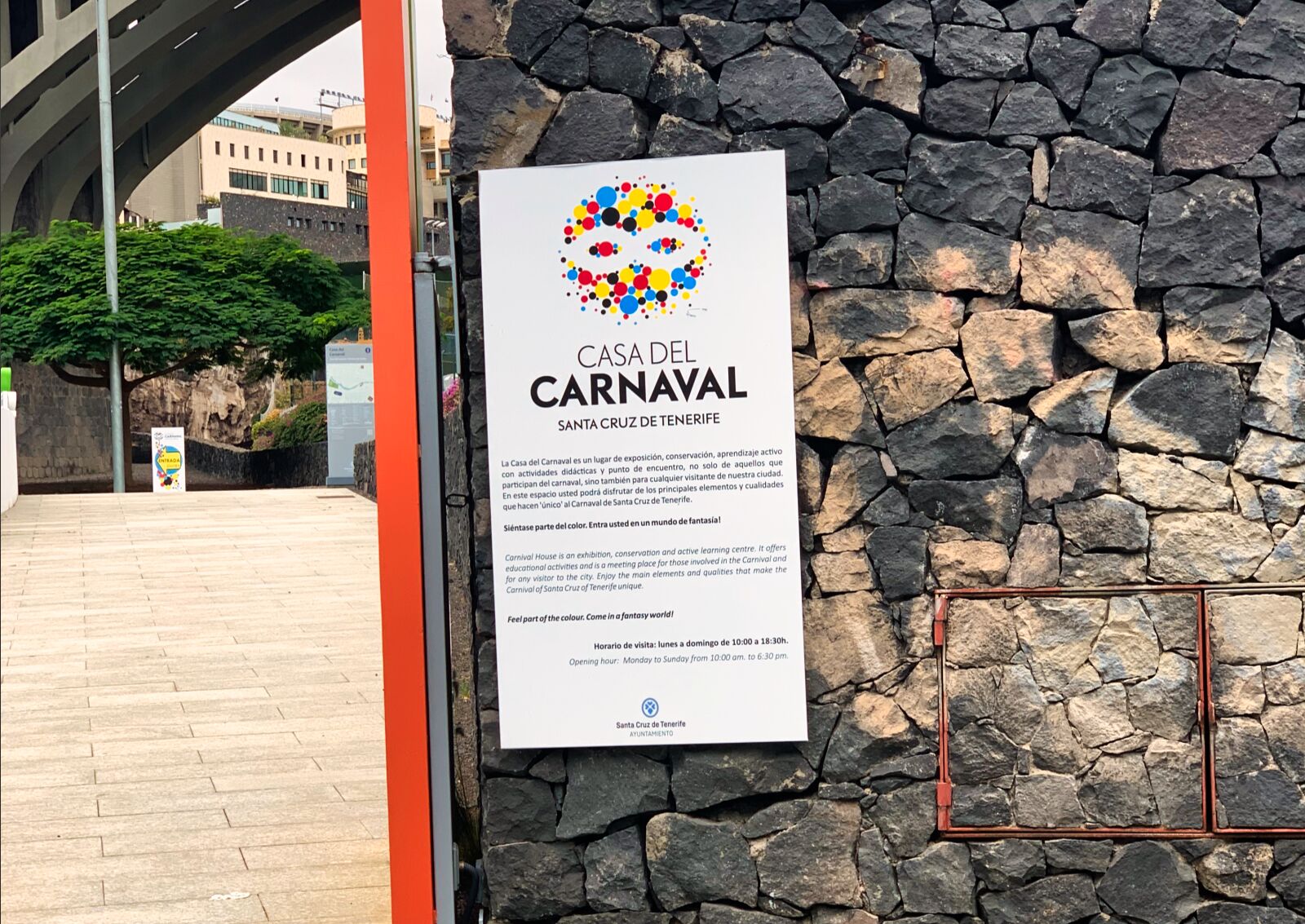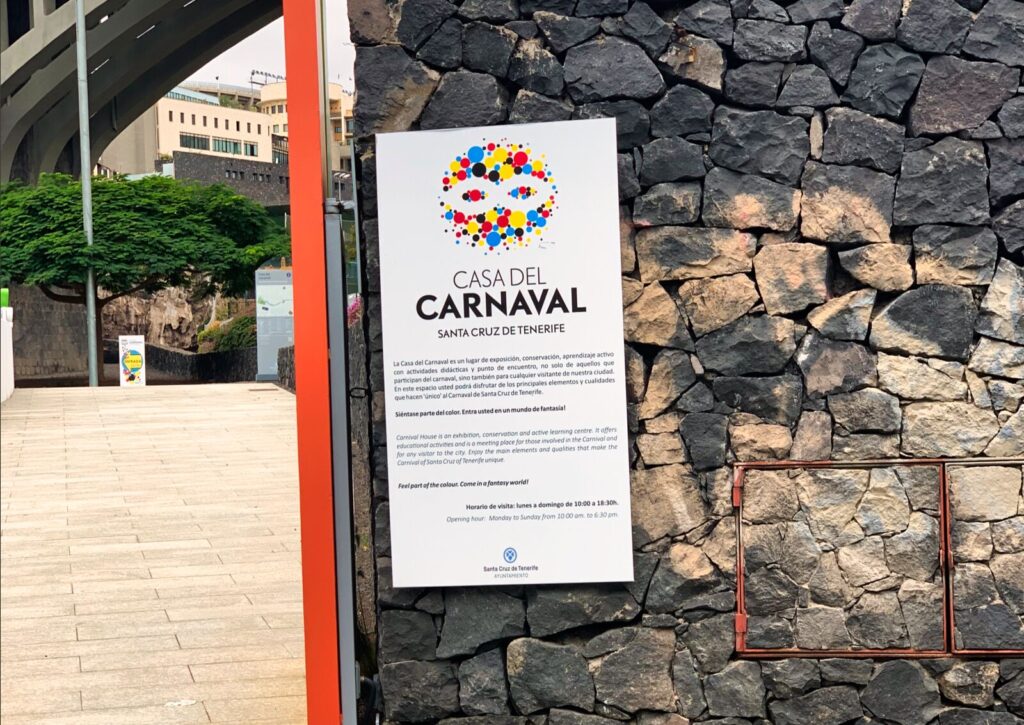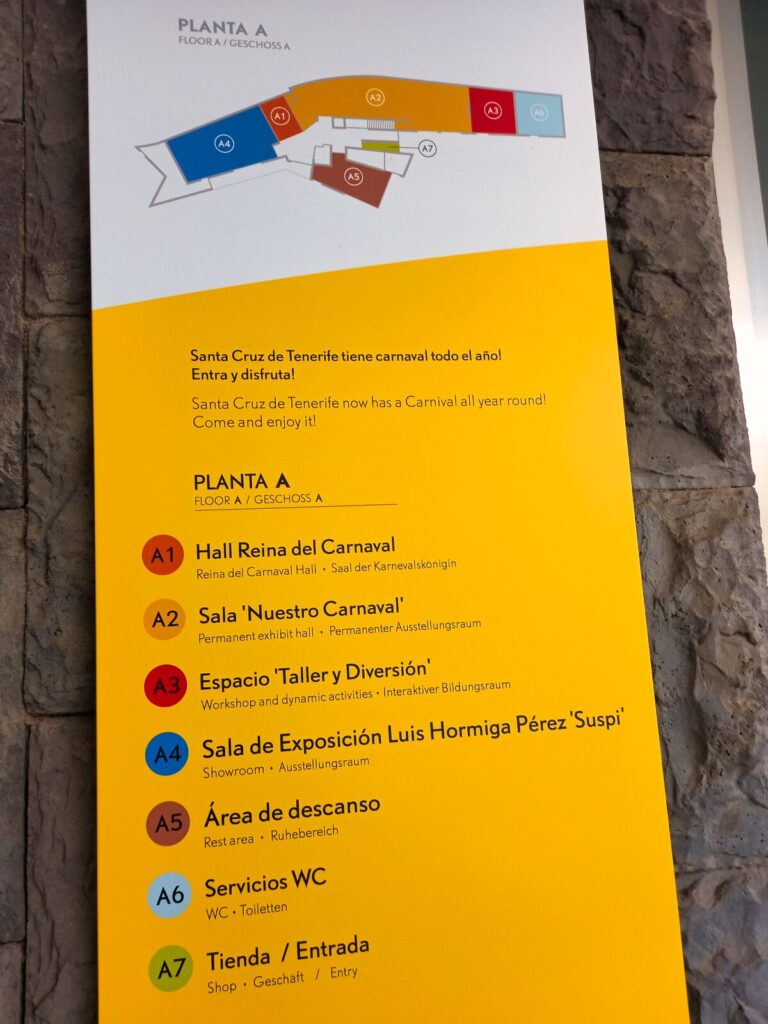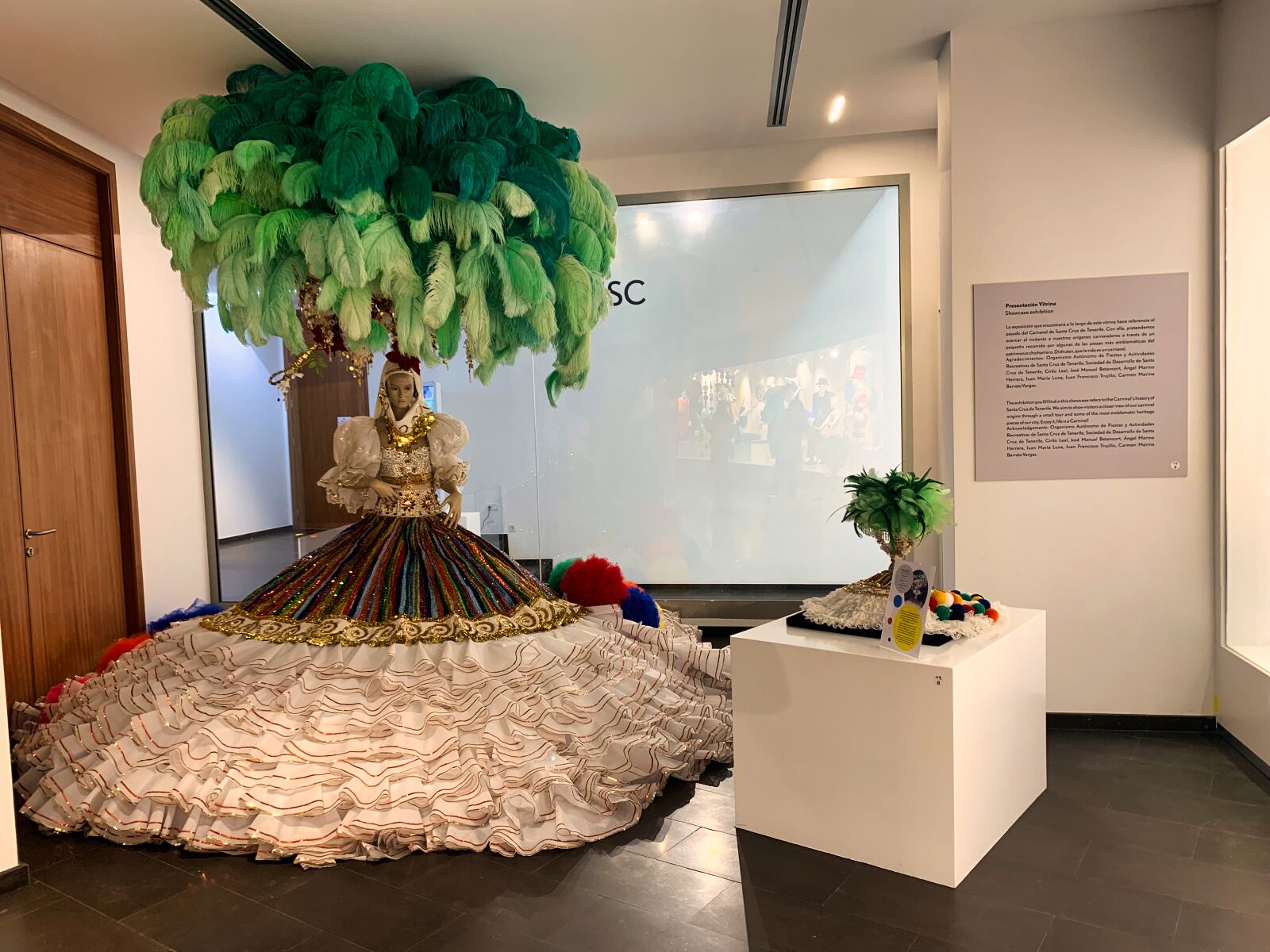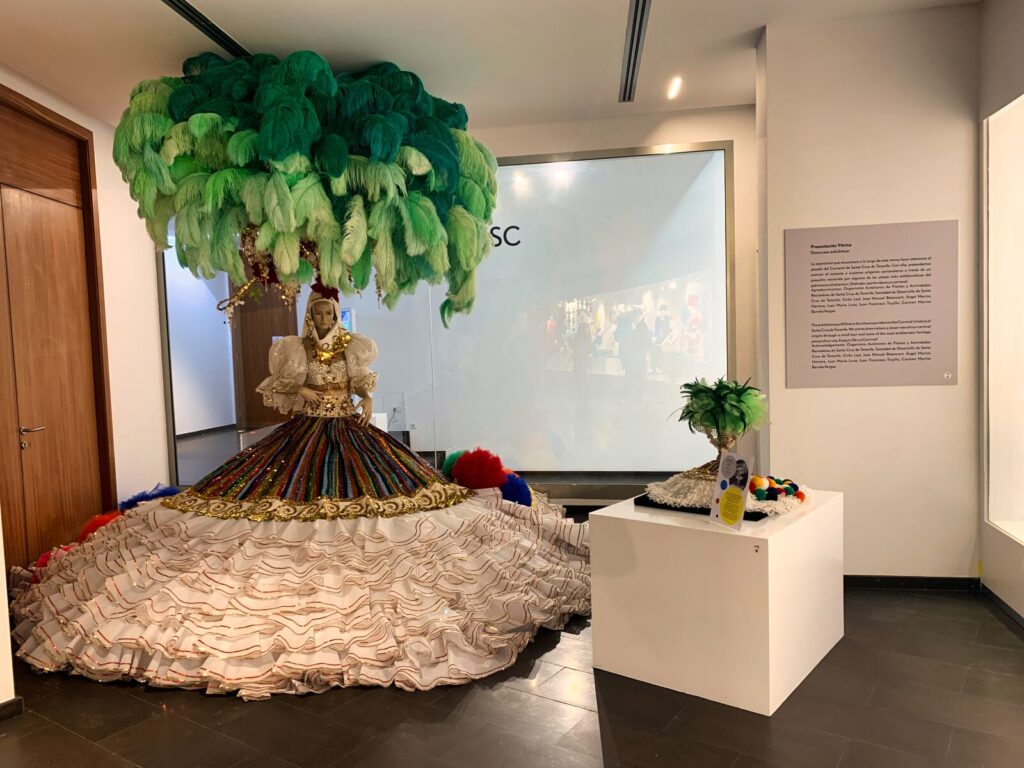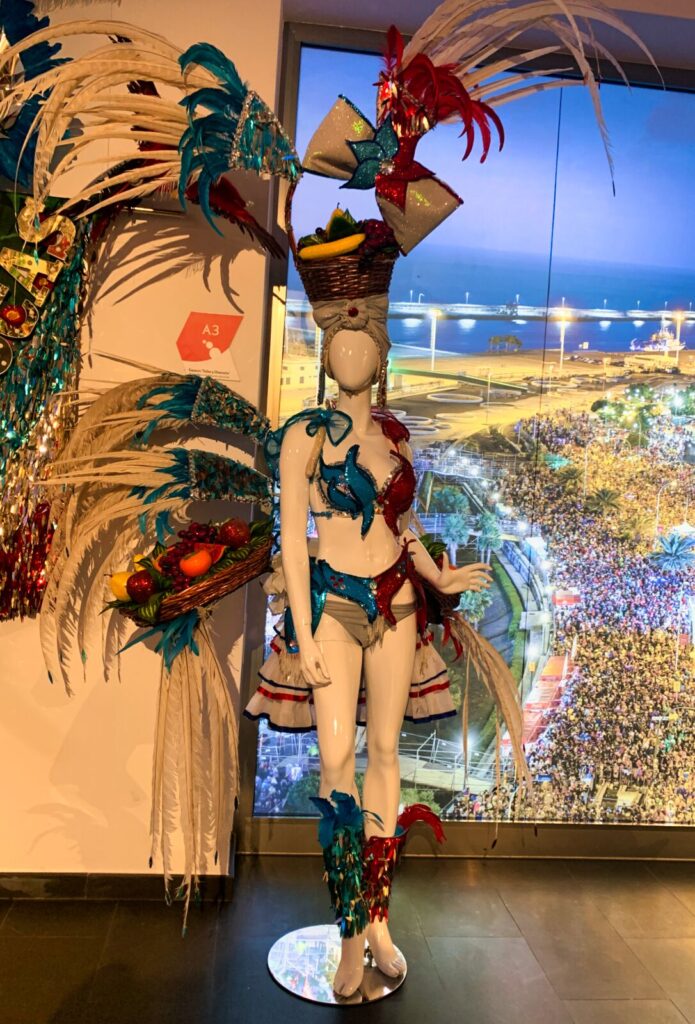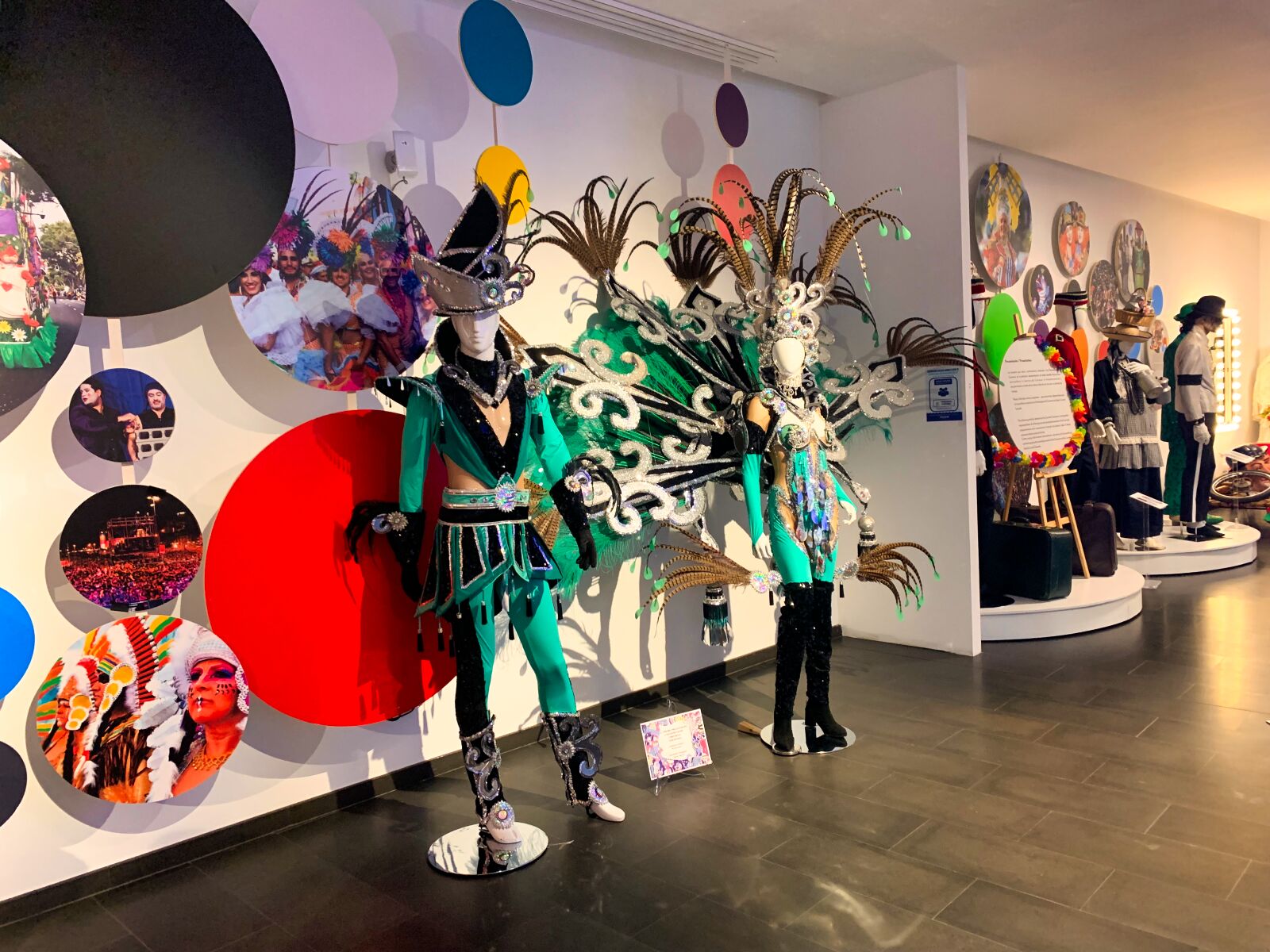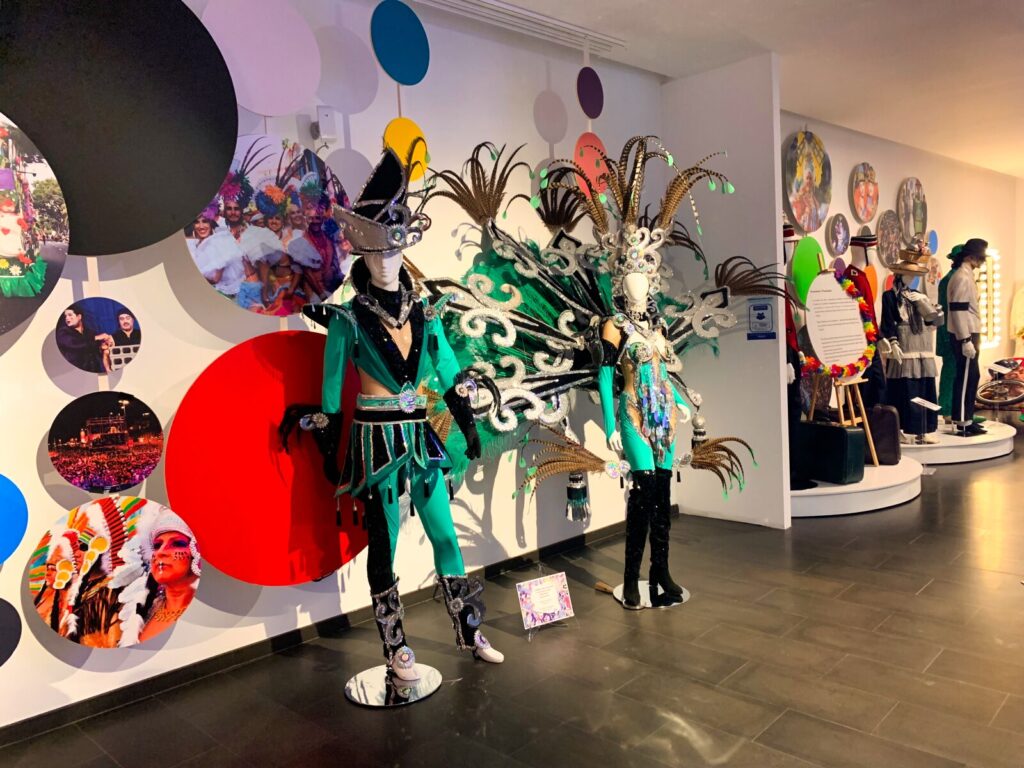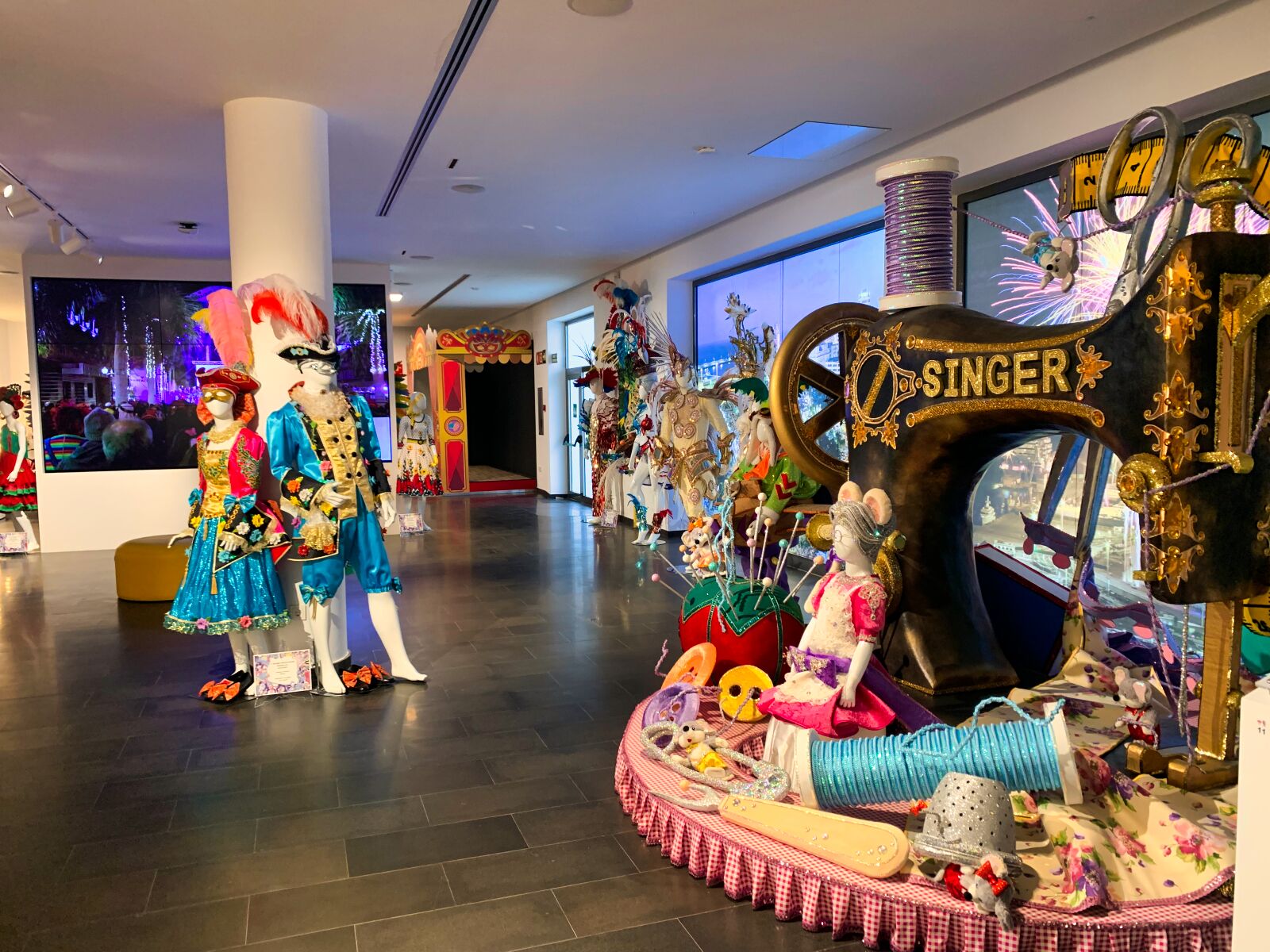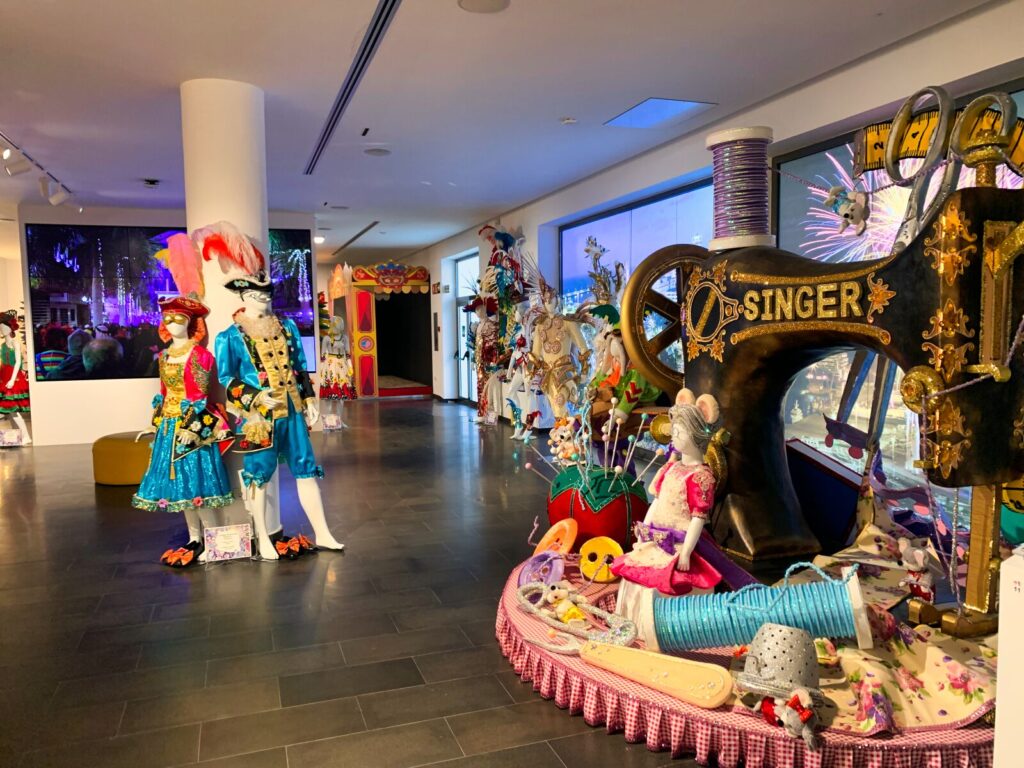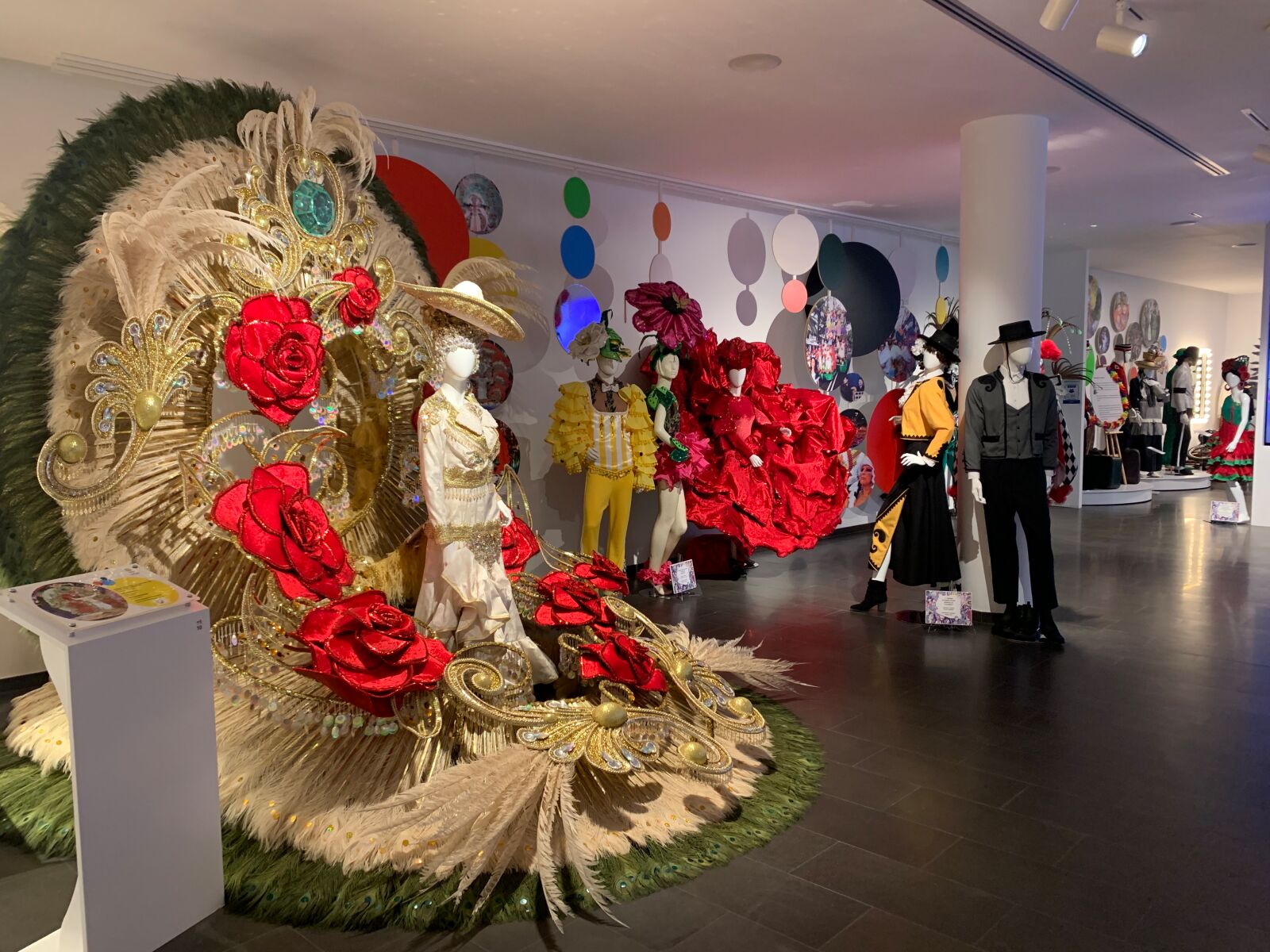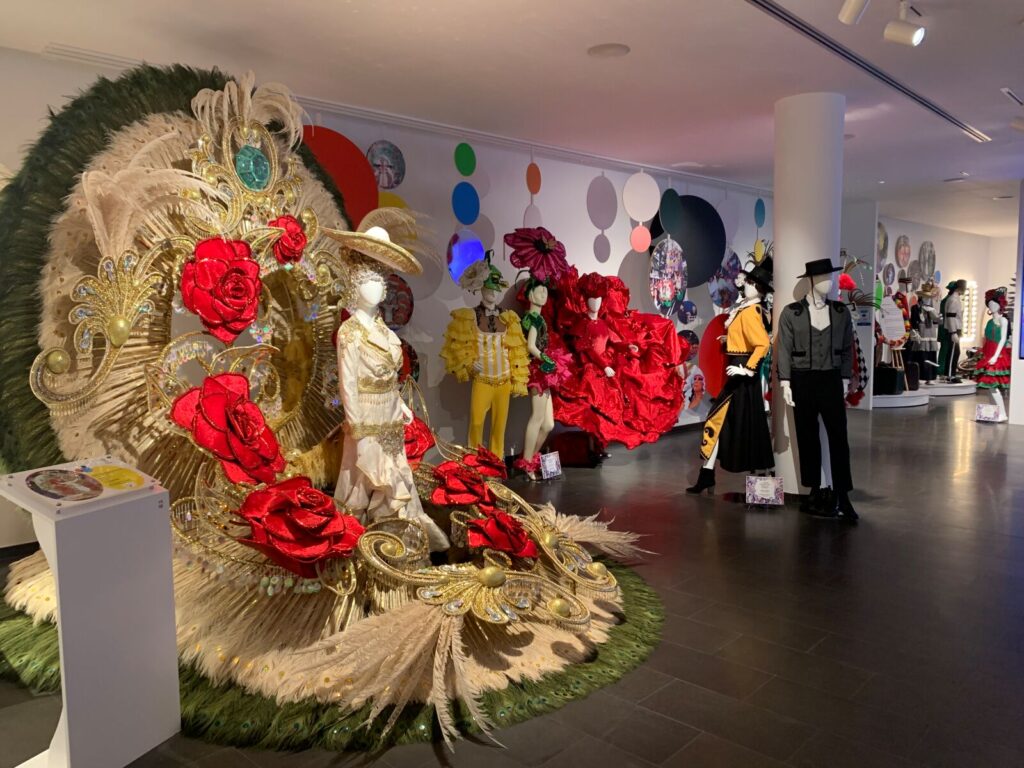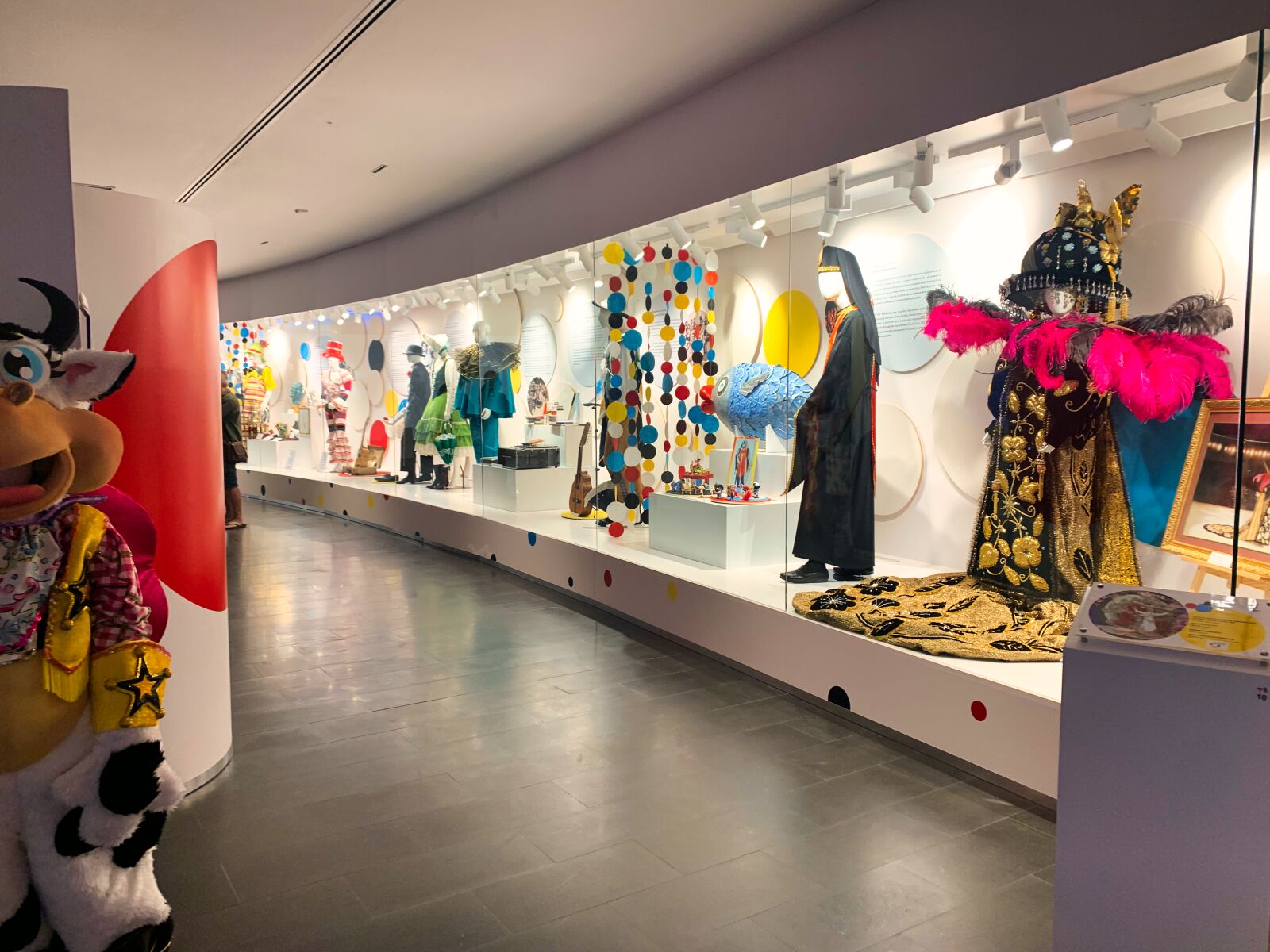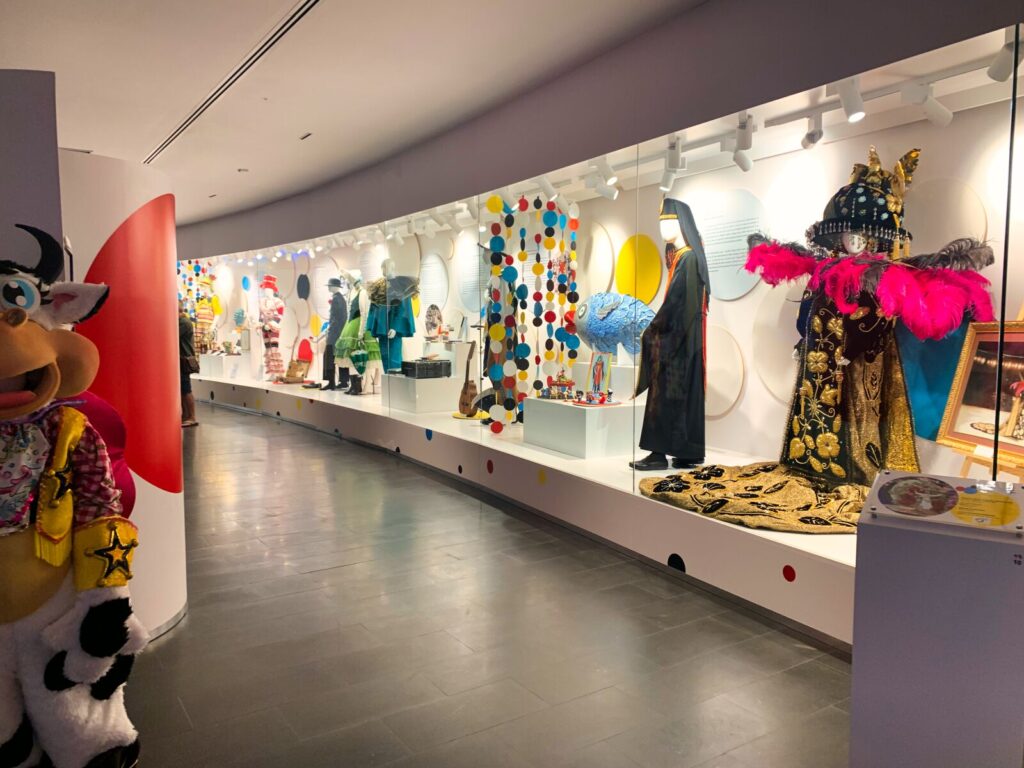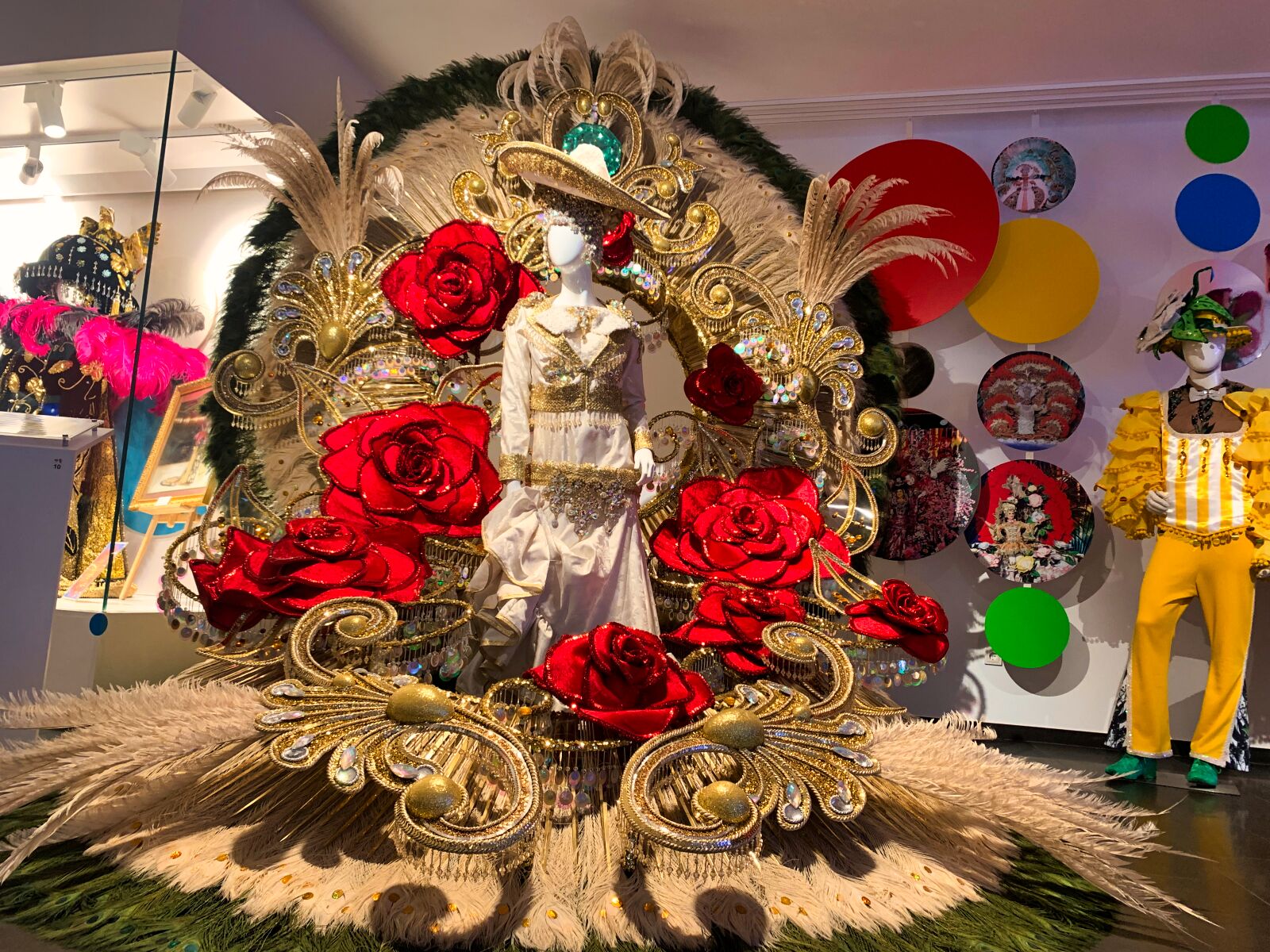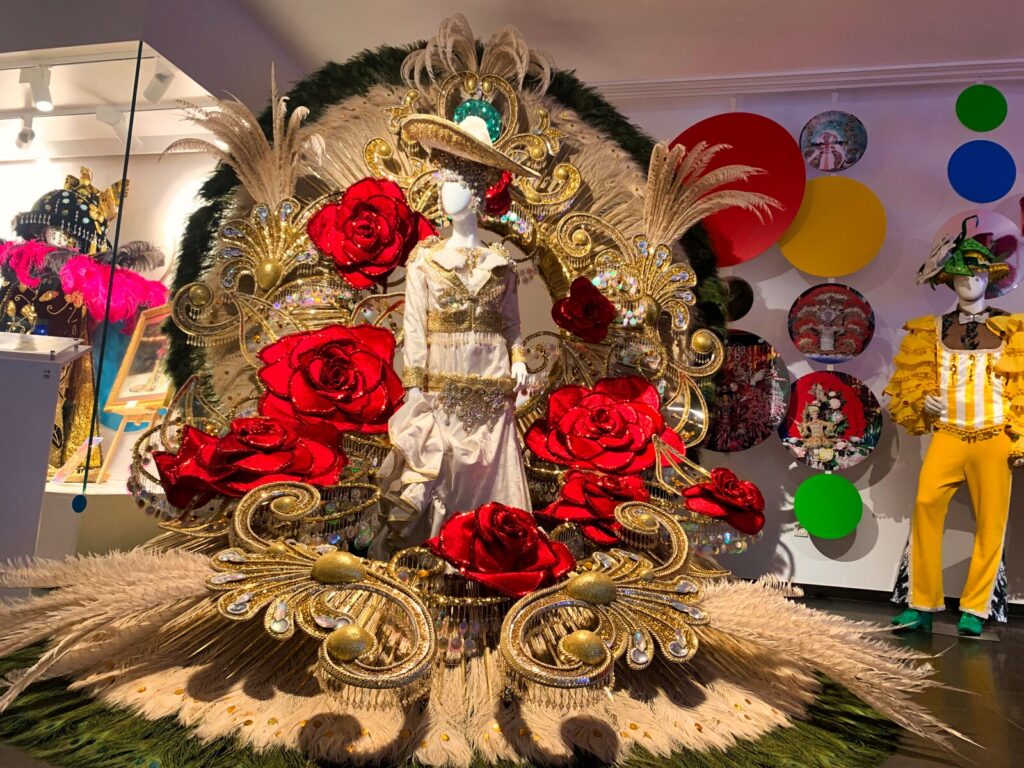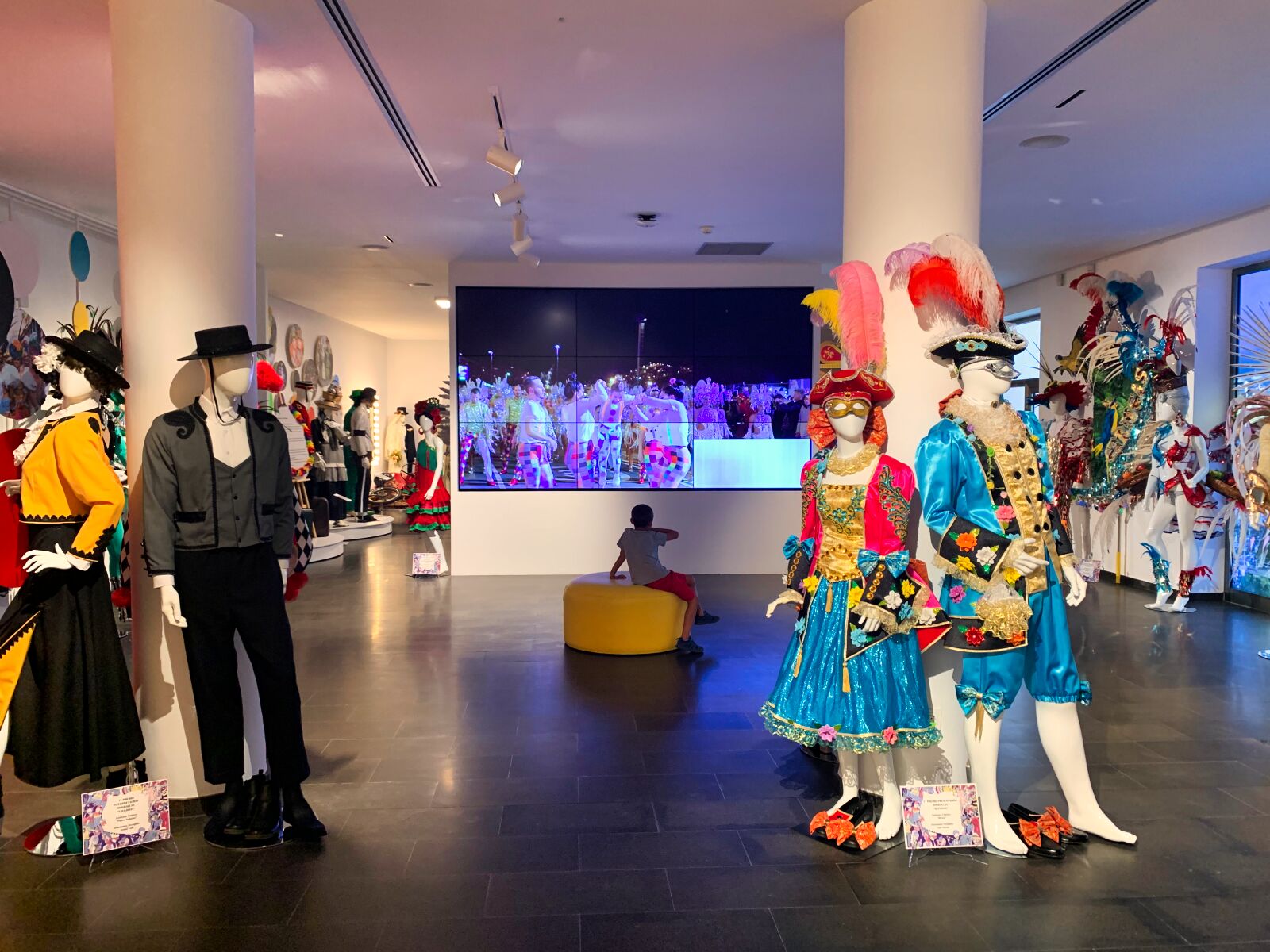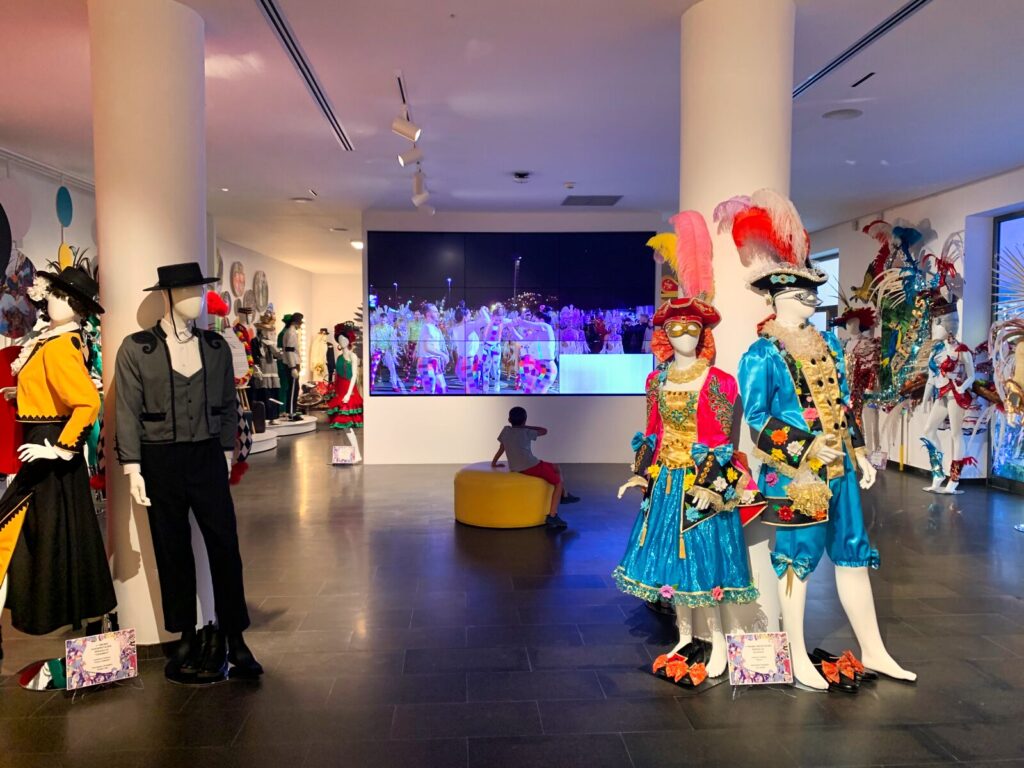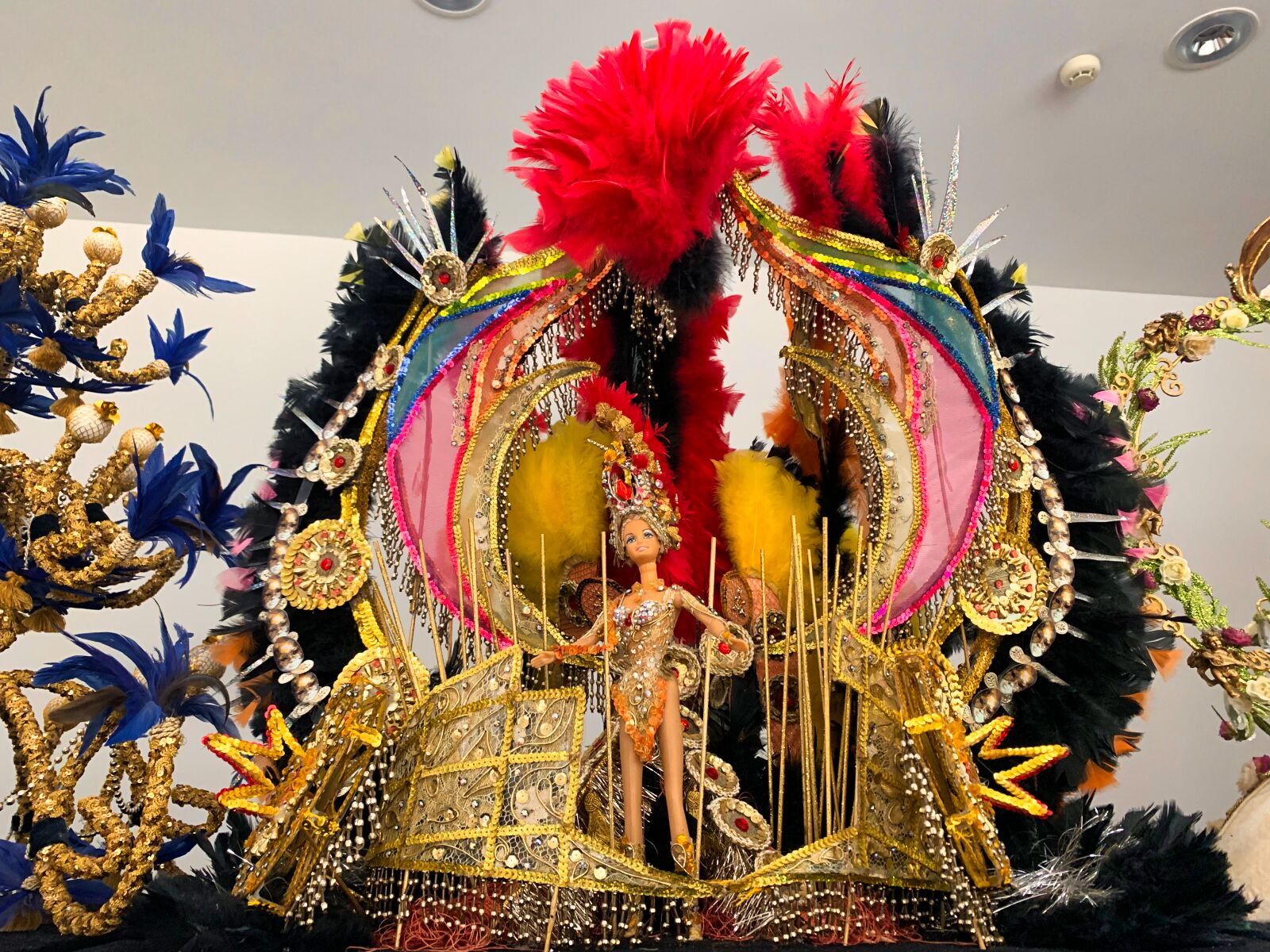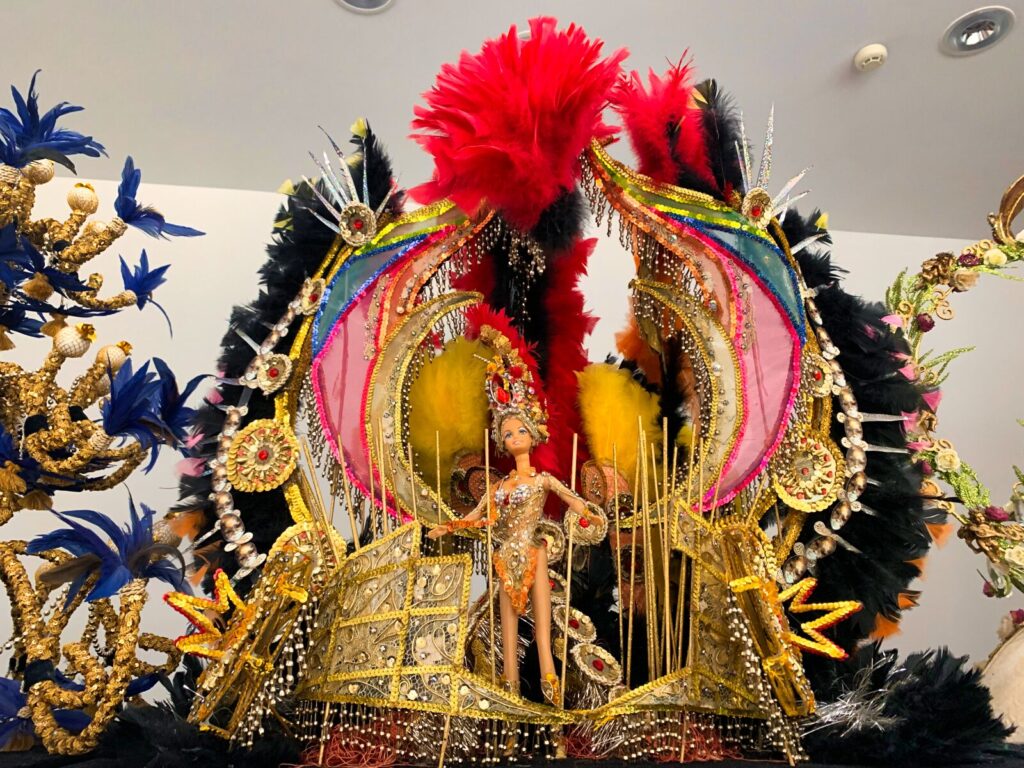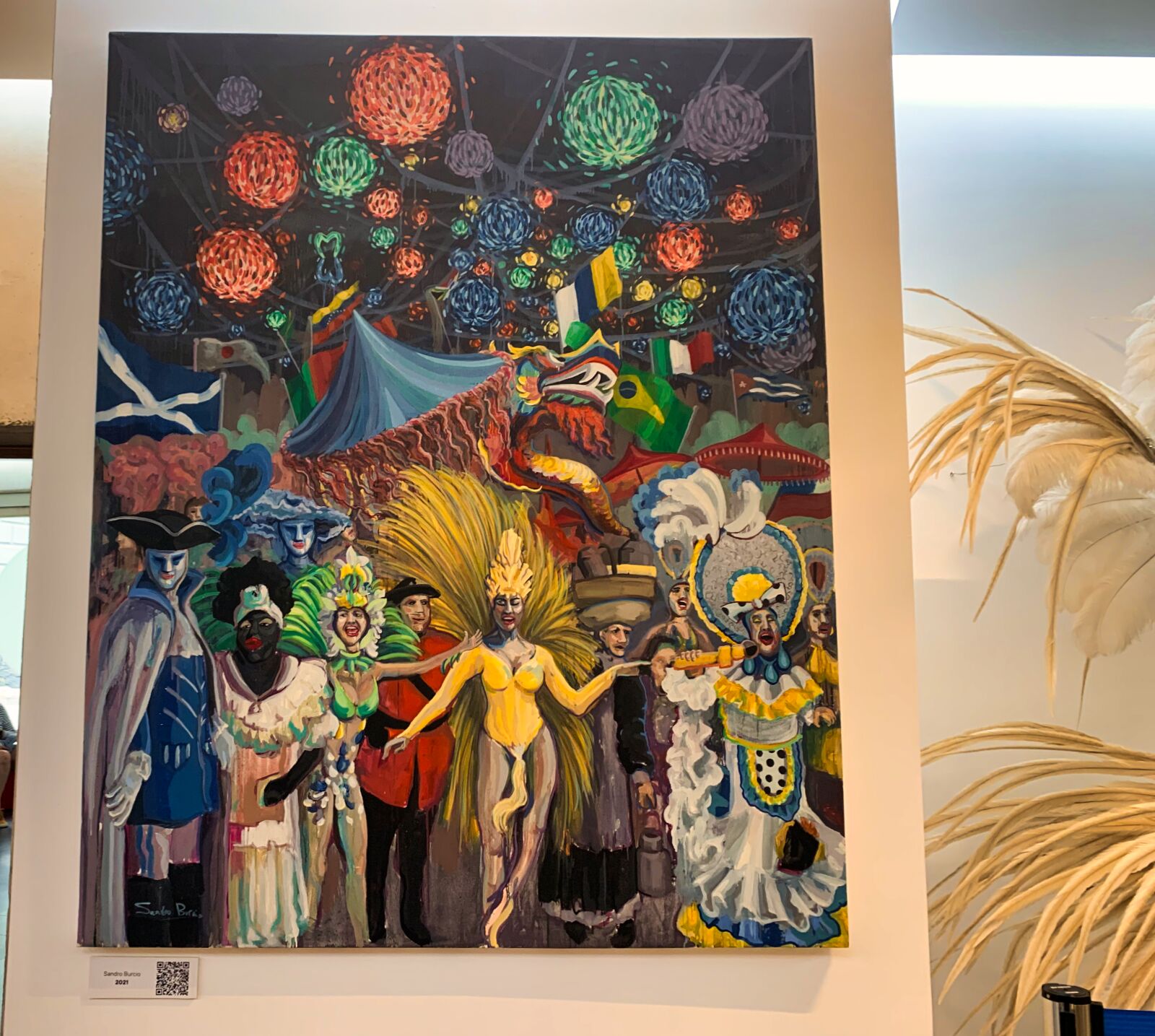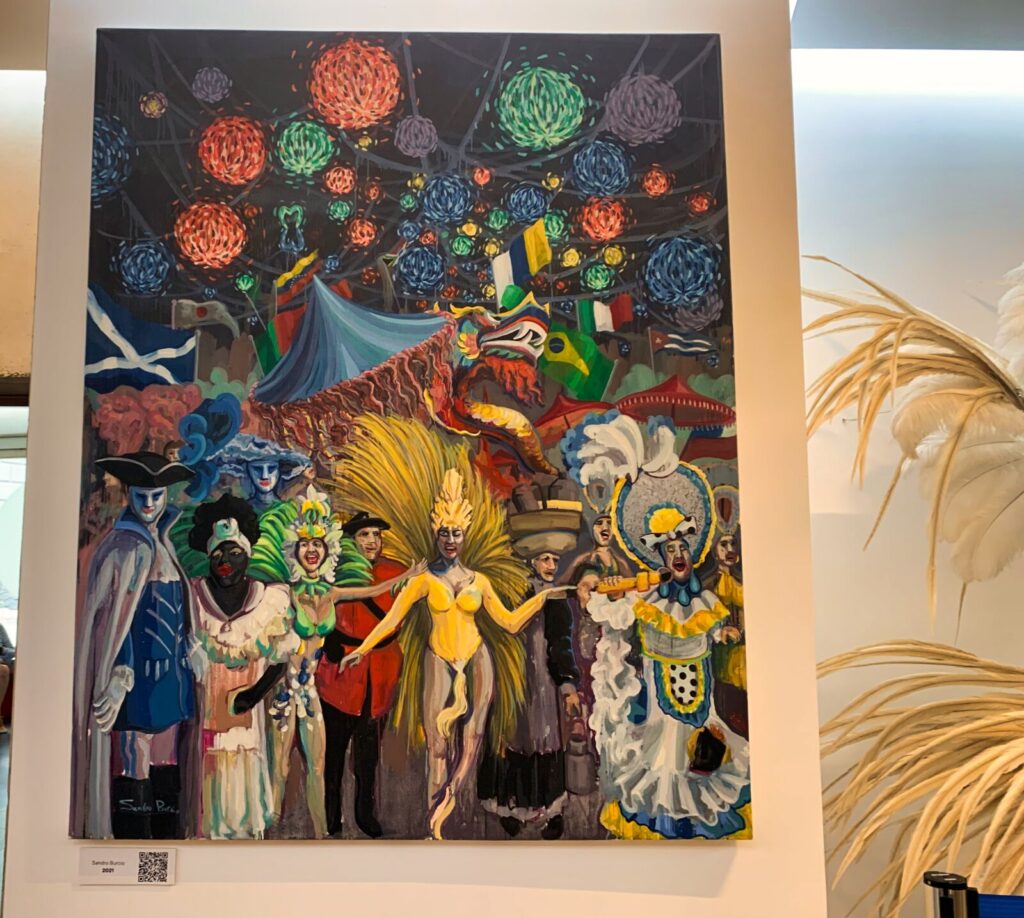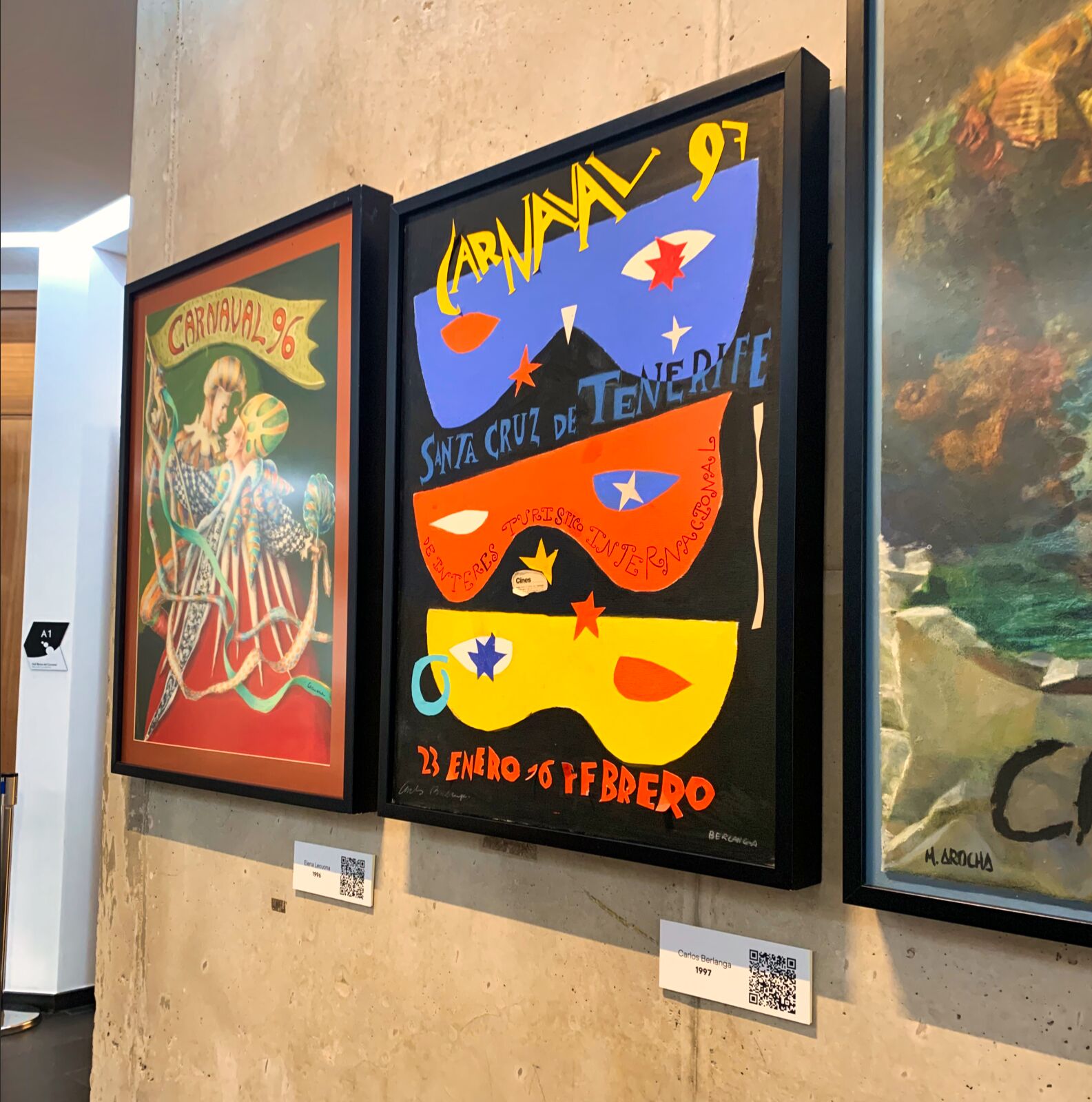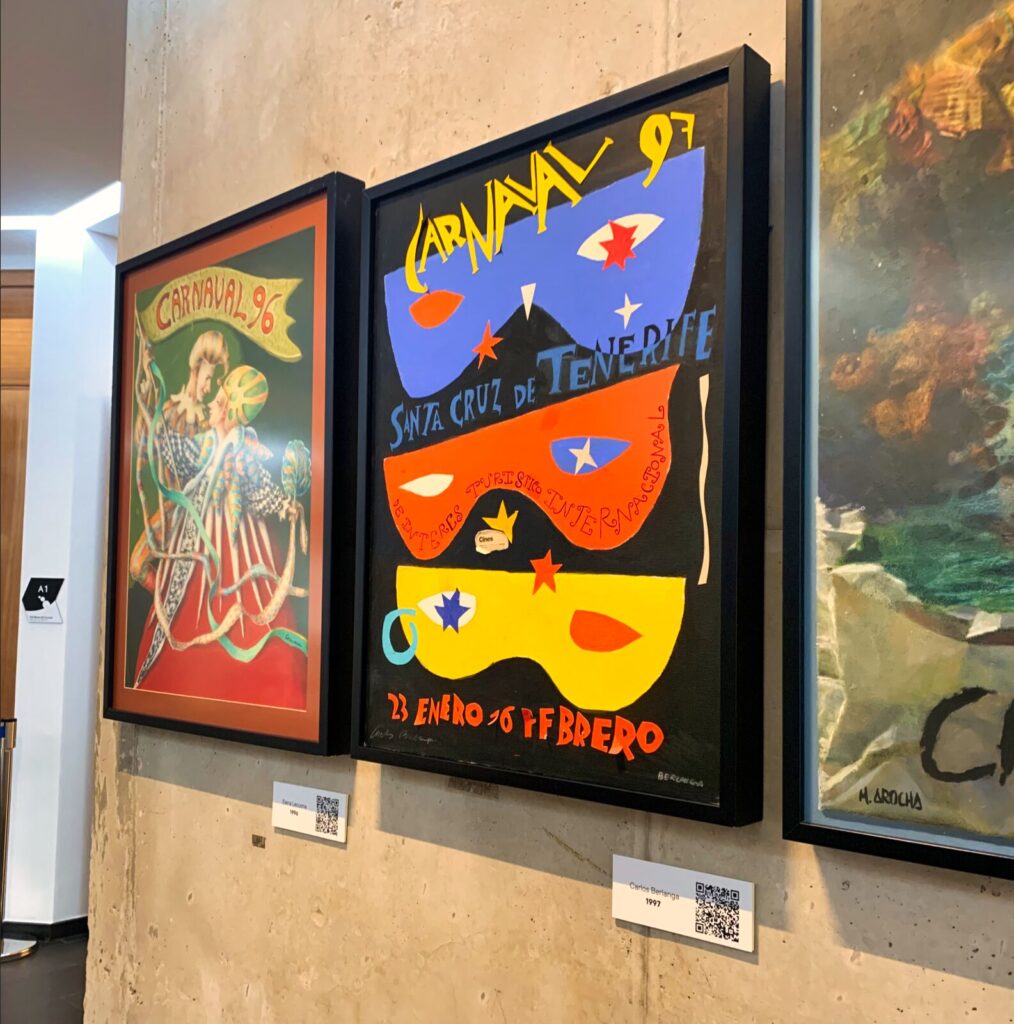 During the Christmas season, it is worth visiting La Orotava. Since the beginning of December, the town has been engulfed in a festive atmosphere – street decorations, a Christmas market and nativity scene exhibitions.
For several years, an exhibition of nativity scenes has been organized here. This year (2021), in addition to the exhibition at the Centro de La Cultura de San Agustín (free, besieged, with restrictions due to Covid), other nativity scenes are being set up in 26 places in the city. A map with the trail is also available on the Internet.
The exhibition is impressive — especially the movable nativity scene in the museum depicting Bethlehem at the time of Jesus' birth. Intricately made elements of the nativity scene (fruits, animals, interiors of huts), moving elements (mill wheel, people at work, moving animals), flowing water, play of lights. For small and large it is an extraordinary attraction. It perfectly introduces the world into the atmosphere, especially when there are no living Christmas trees and snow around.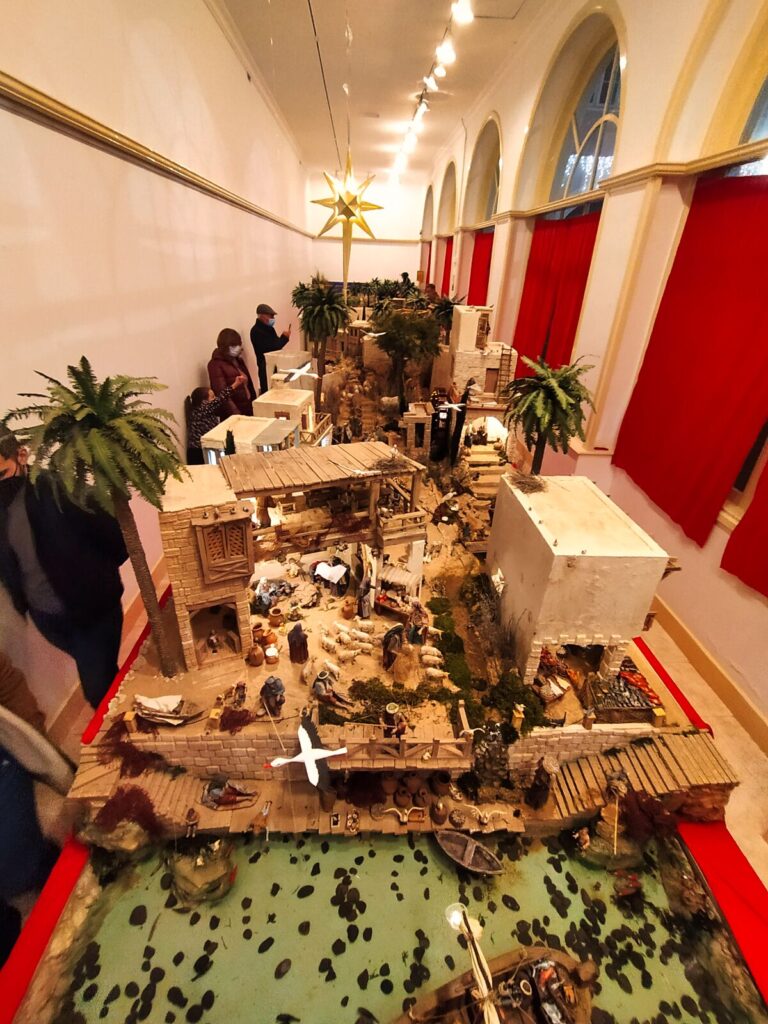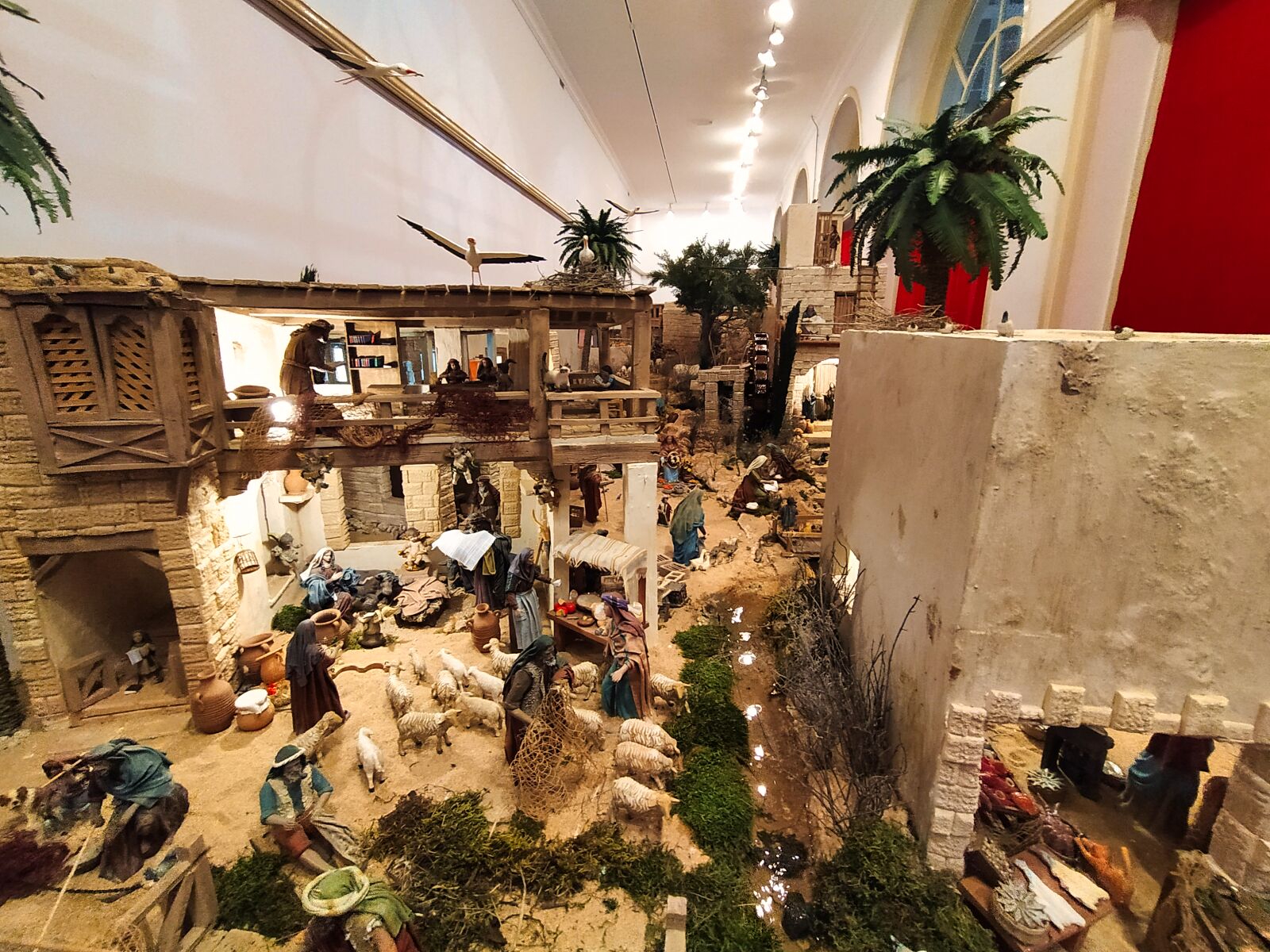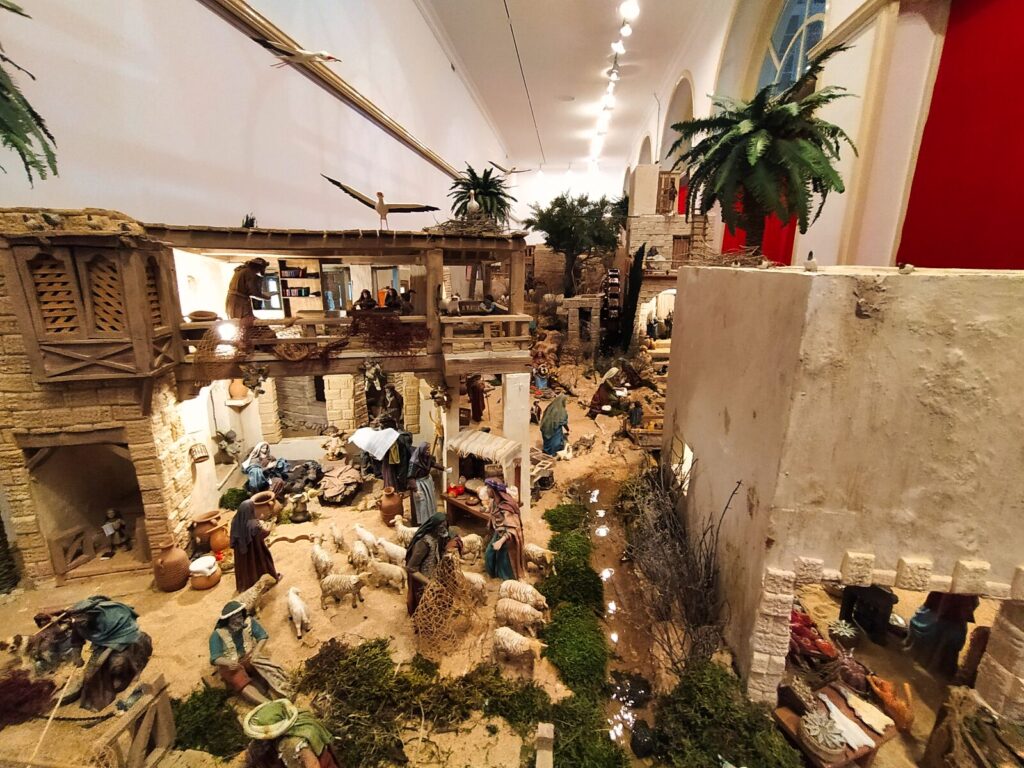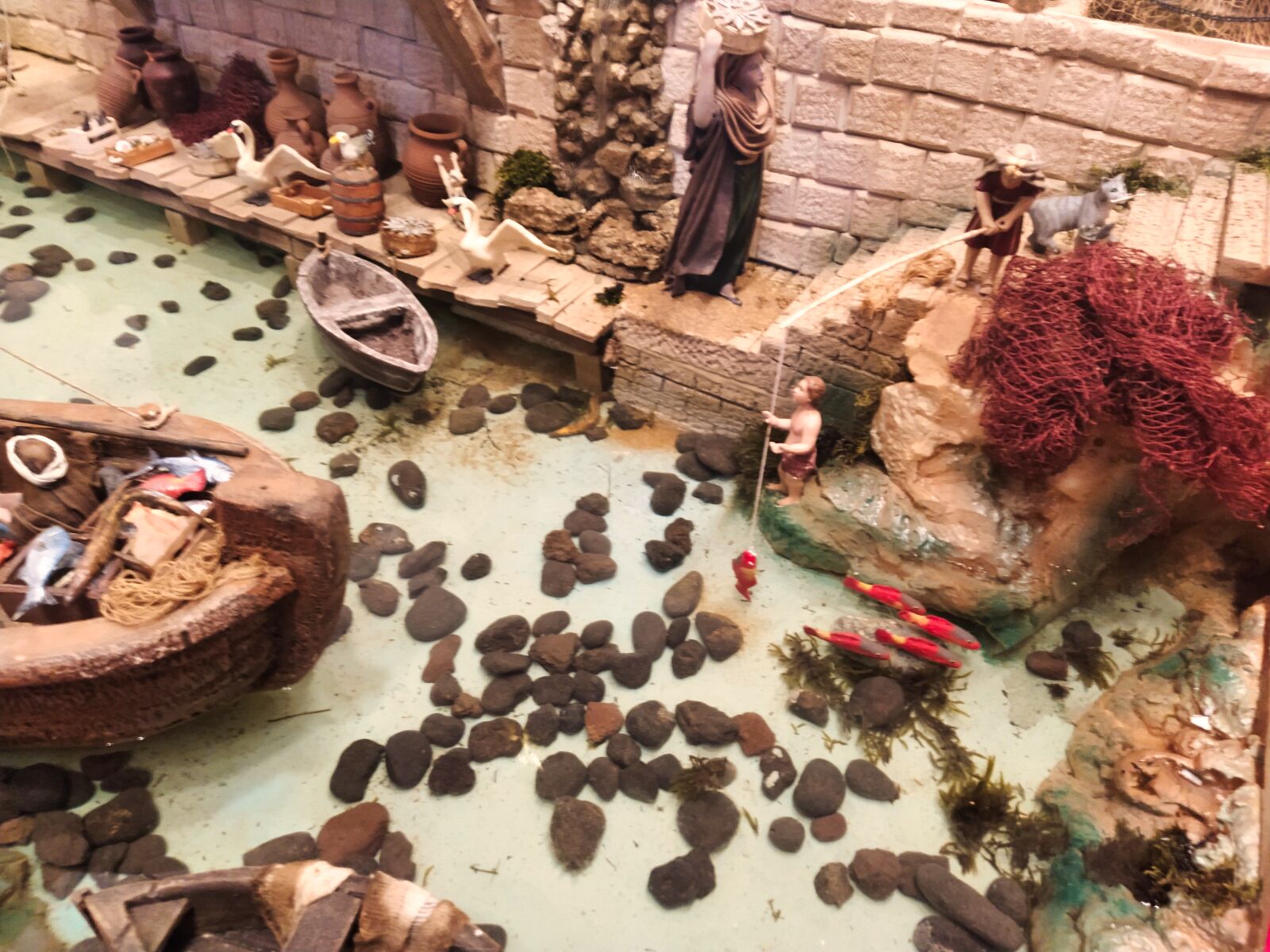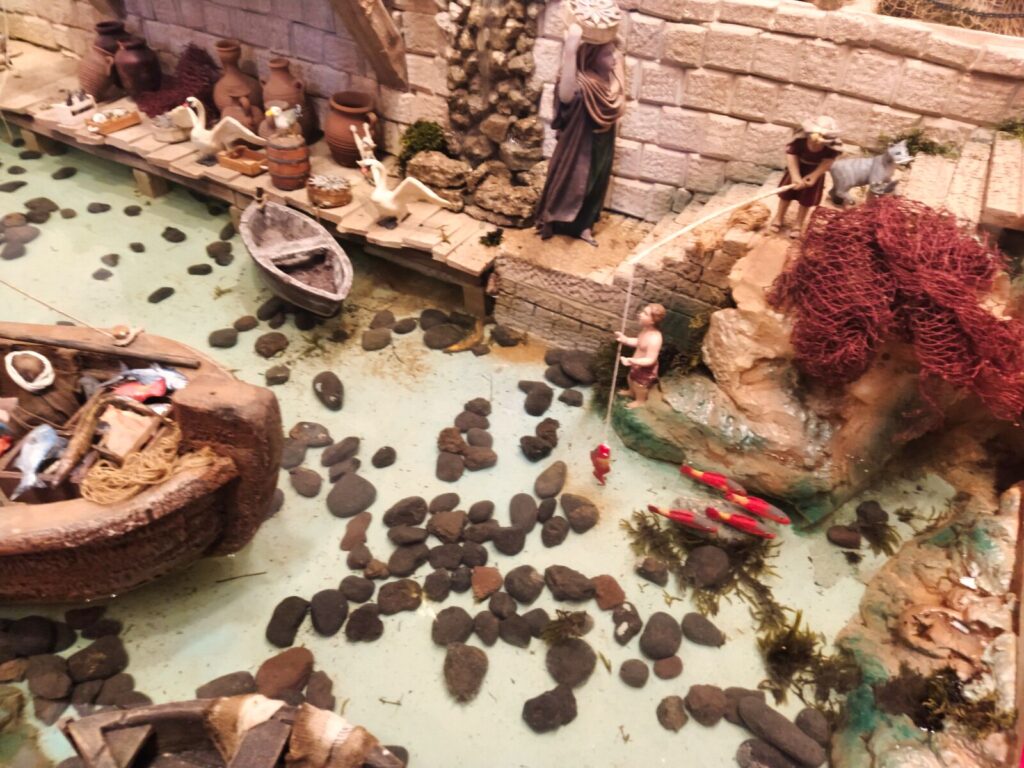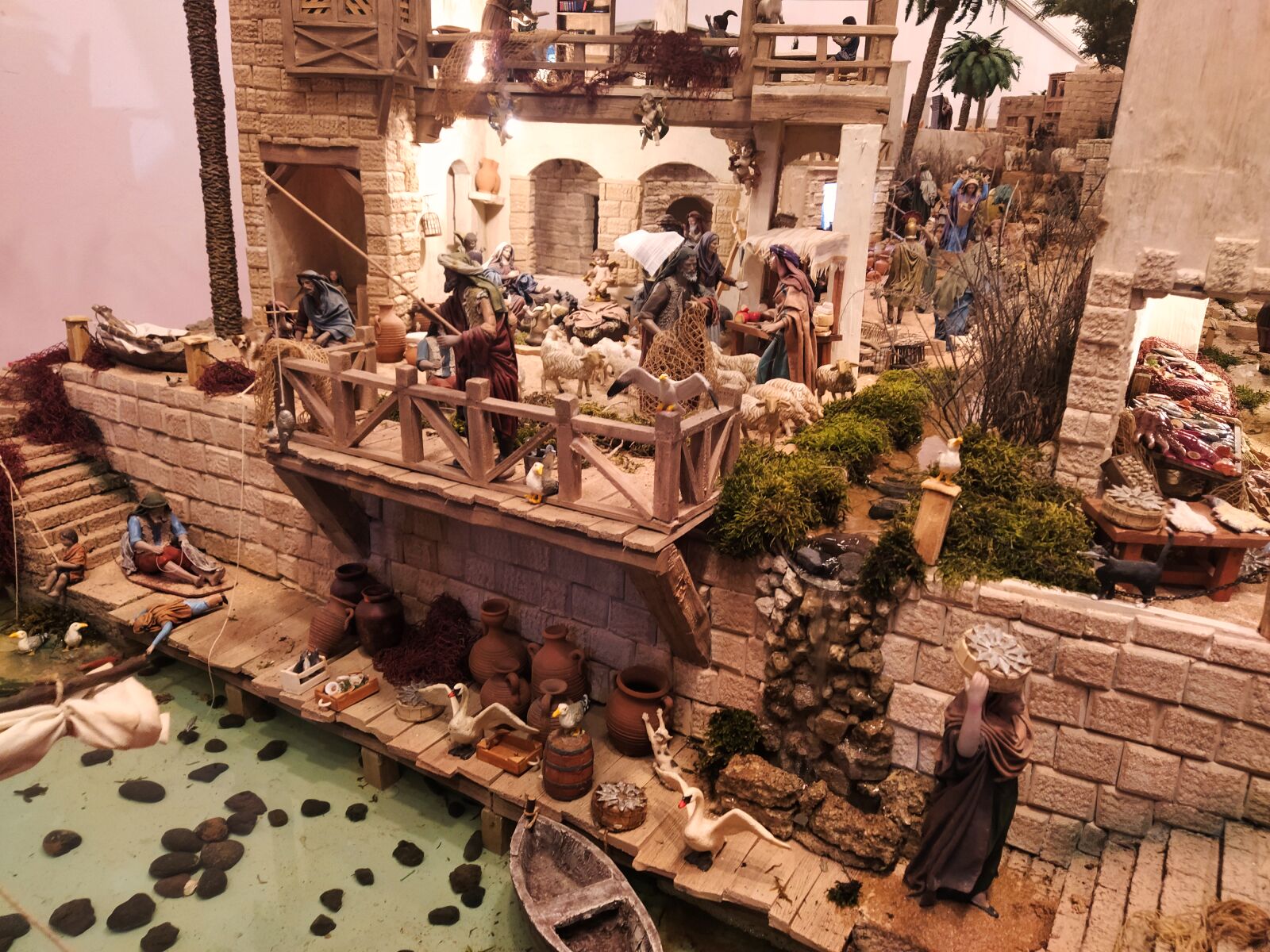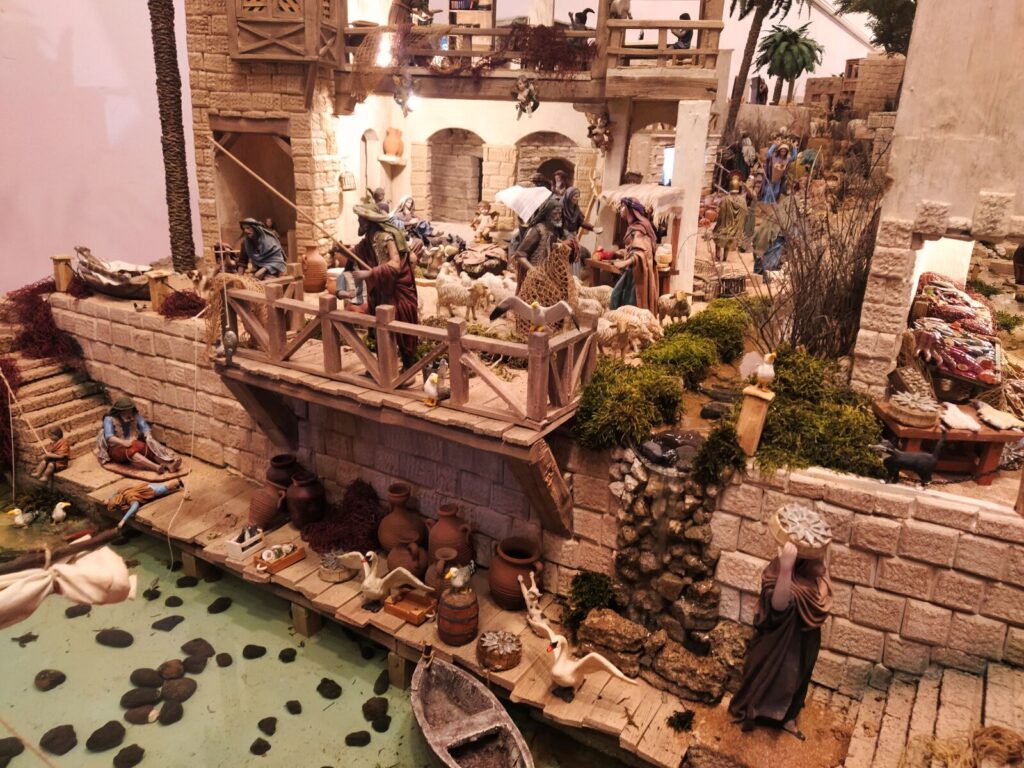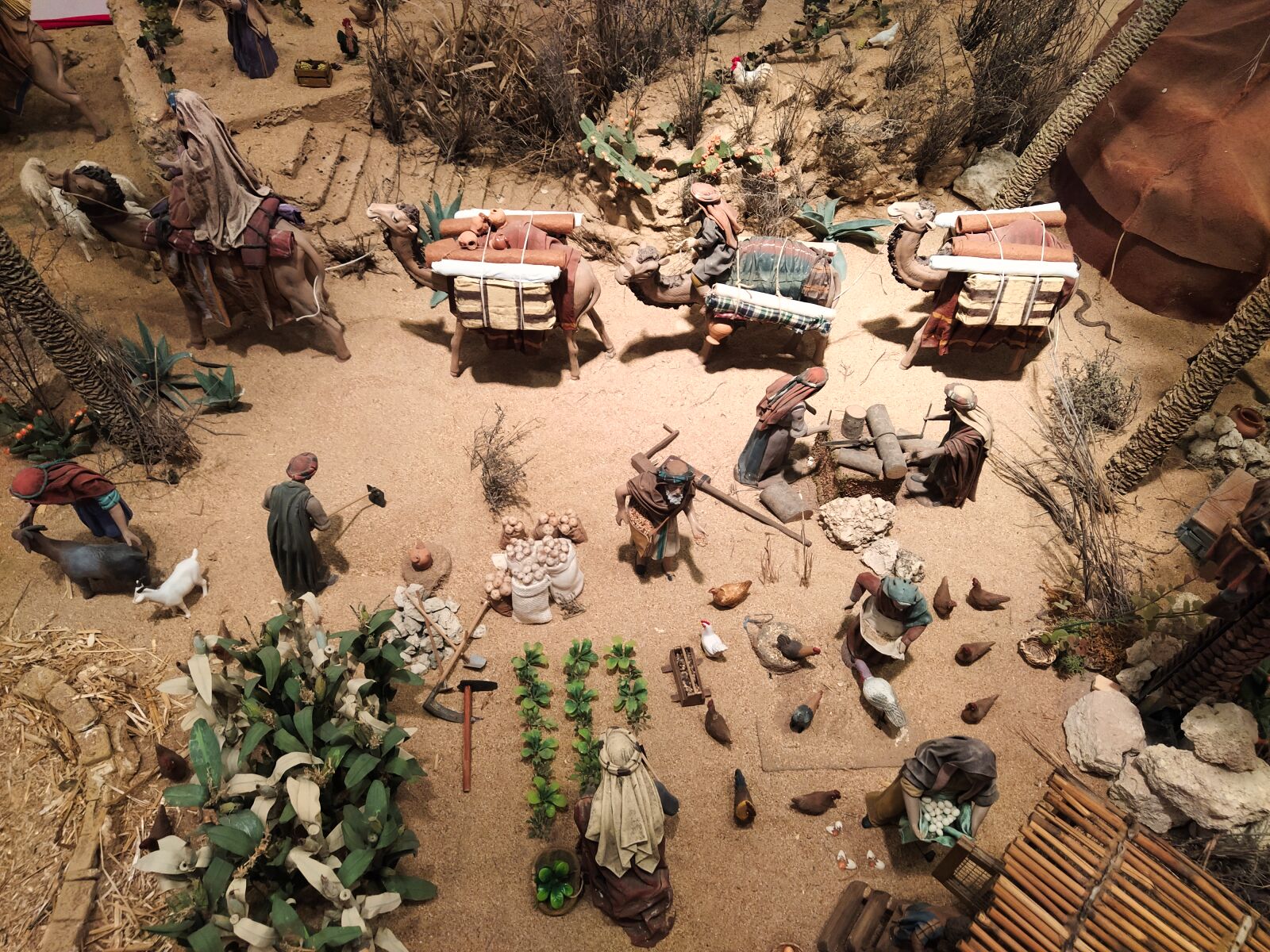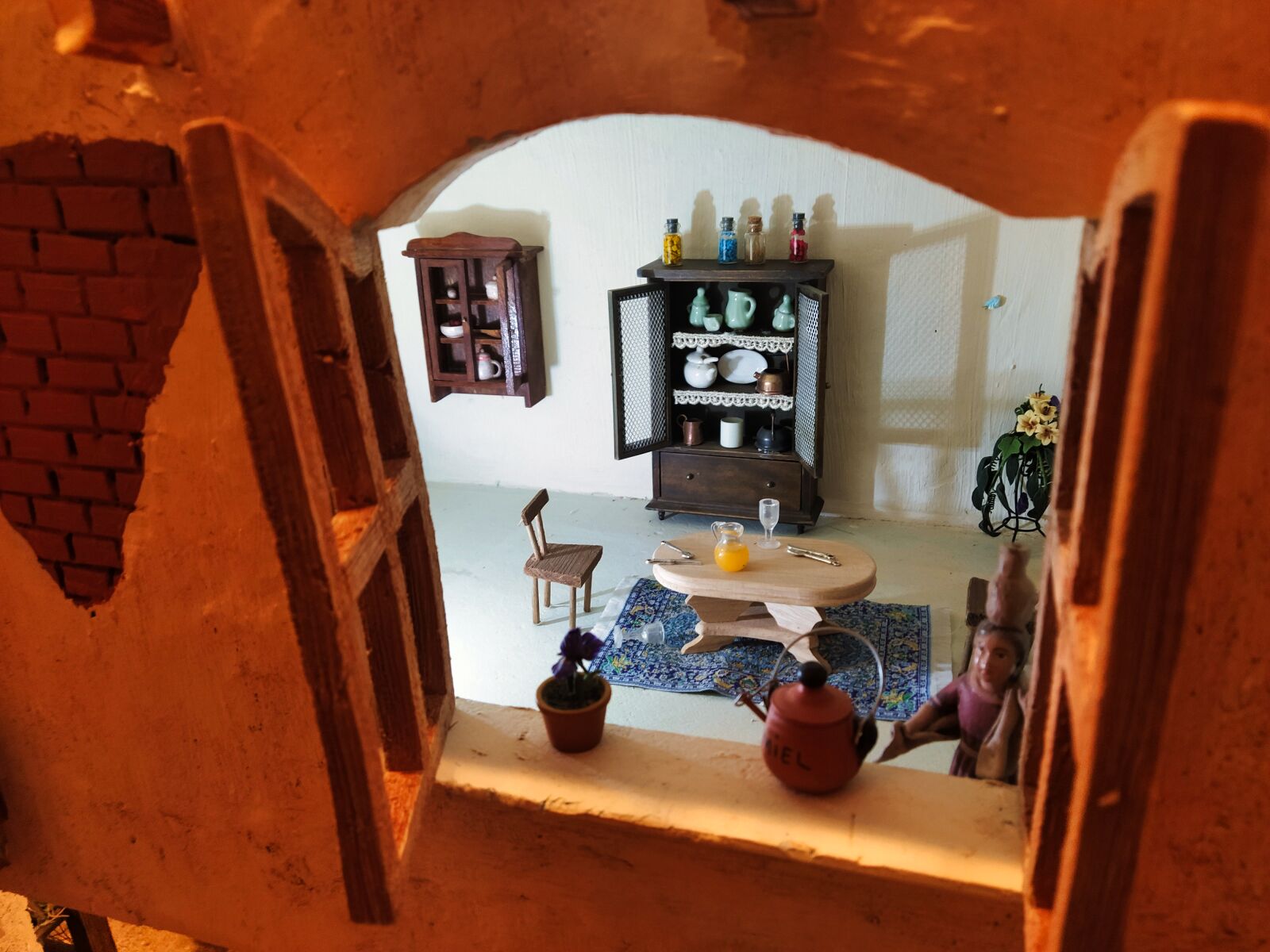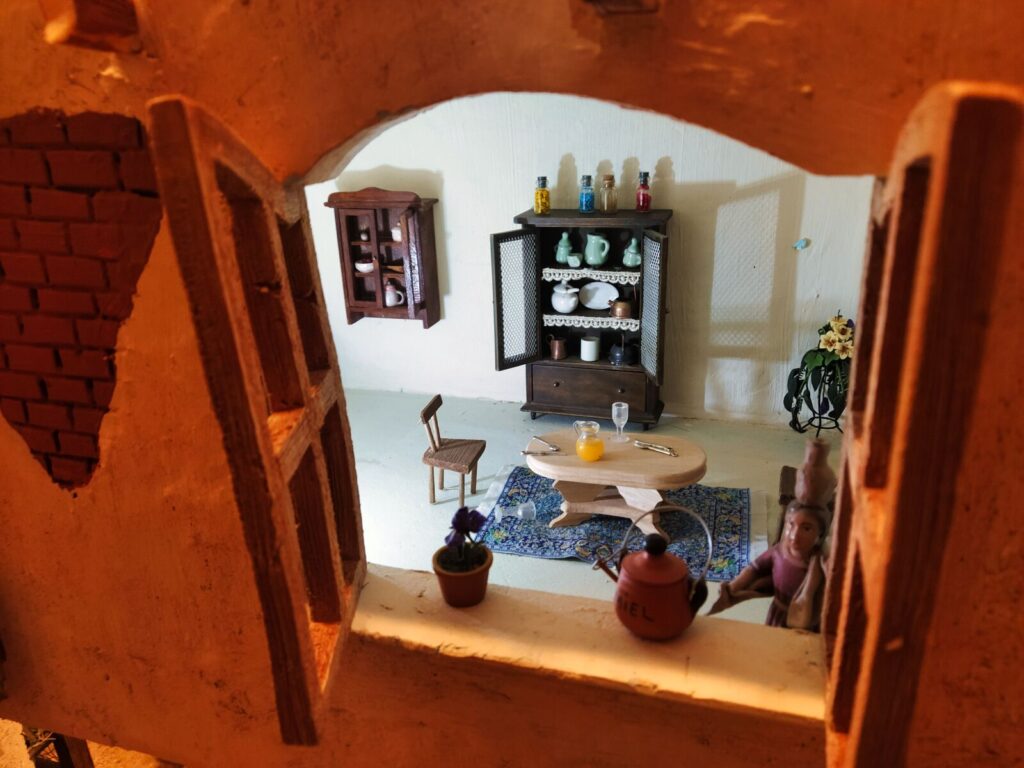 Tenerife – attractions for children – culinary delights
I have already written about the cuisine in Tenerife (Kitchen in Tenerife (Polish only), or what to try in Tenerife).
We know that every child has different culinary tastes. One eats shrimp, another can eat only bread with cheese every day (the former, such a truly Polish, in Tenerife it is very difficult) or potatoes (an individual with such a passion can feel lucky on the island – papas arrugadas will satisfy not only his taste buds, but also solidly fill his belly).
Fortunately, most children love fruit, and there is no shortage of those on the island. The variety of taste, color, astonishing shapes and exoticism of the fruit tempts the eye and tongue. There is a lot to choose from. Maraku, carambolas, papayas, dragon fruits, kaki… and of course platano, which is the local small bananas.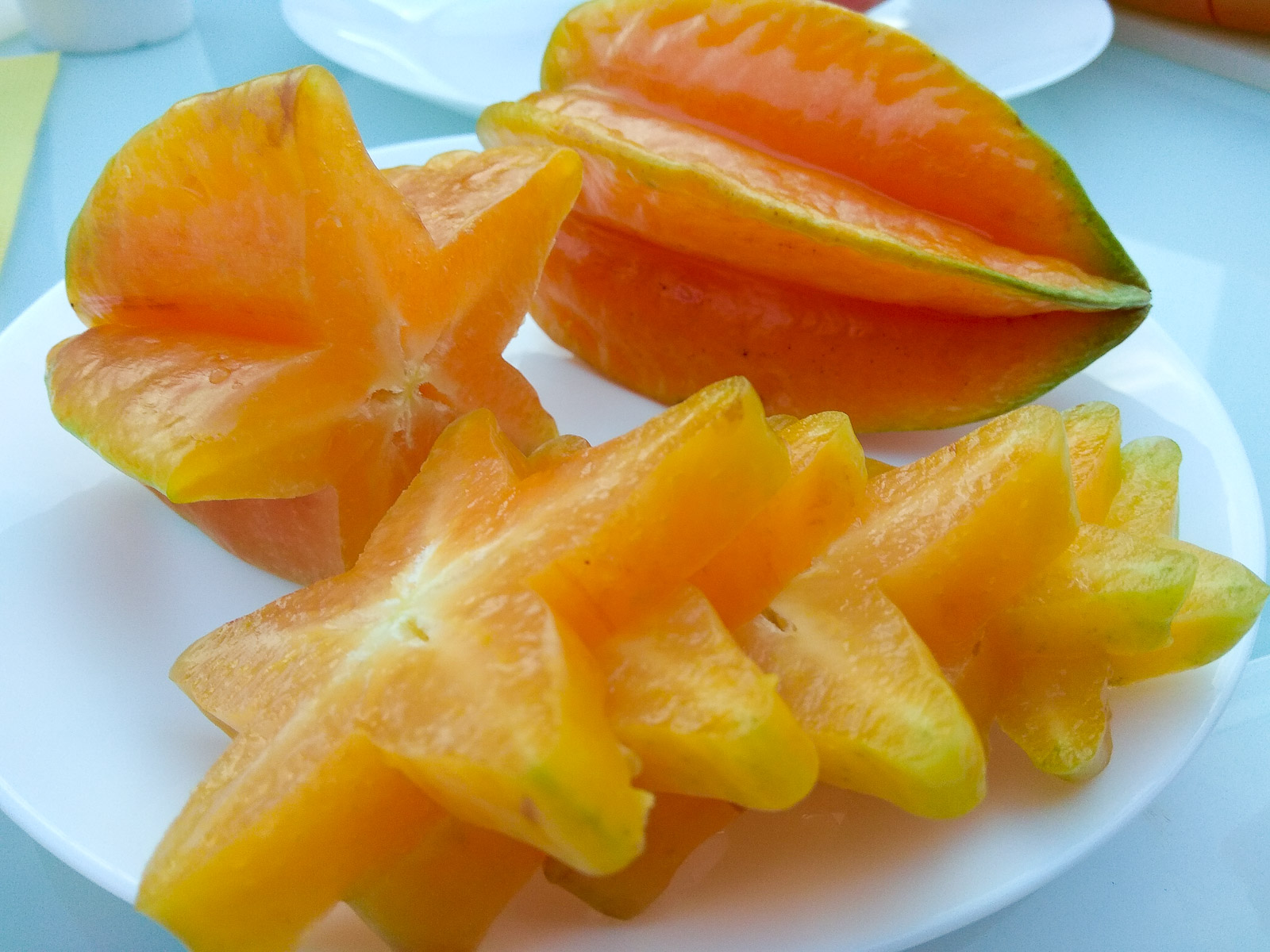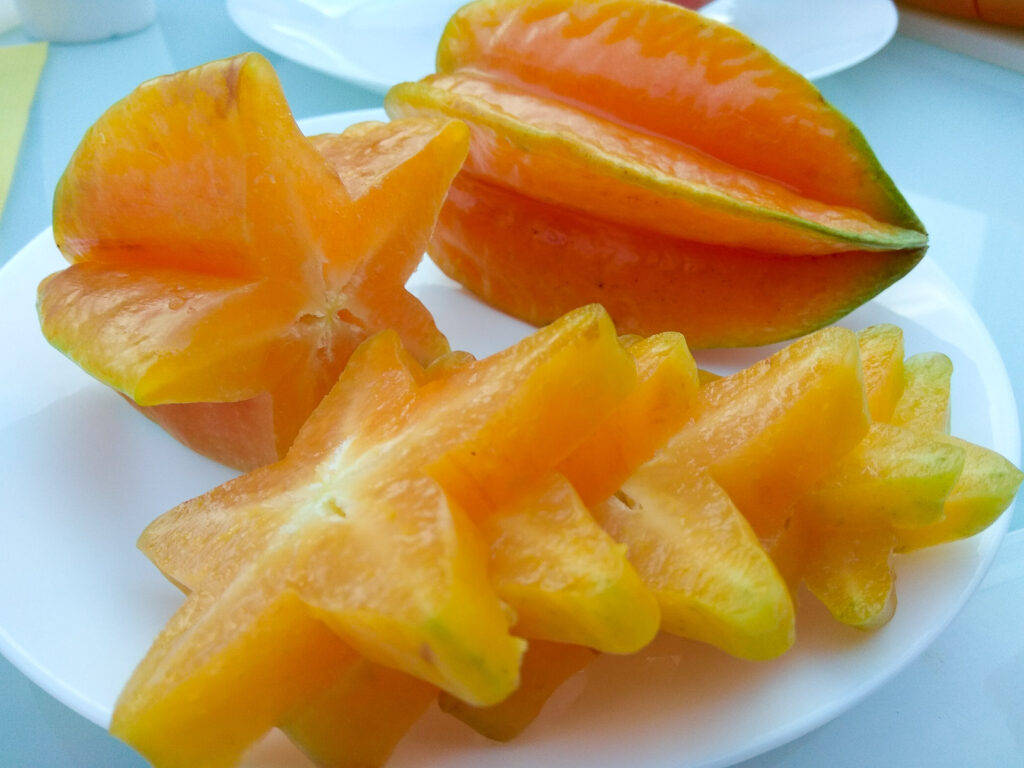 Interestingly, our children treated as an attraction trips to fruit and vegetable markets, which served products always fresh, organic, directly from the local hosts.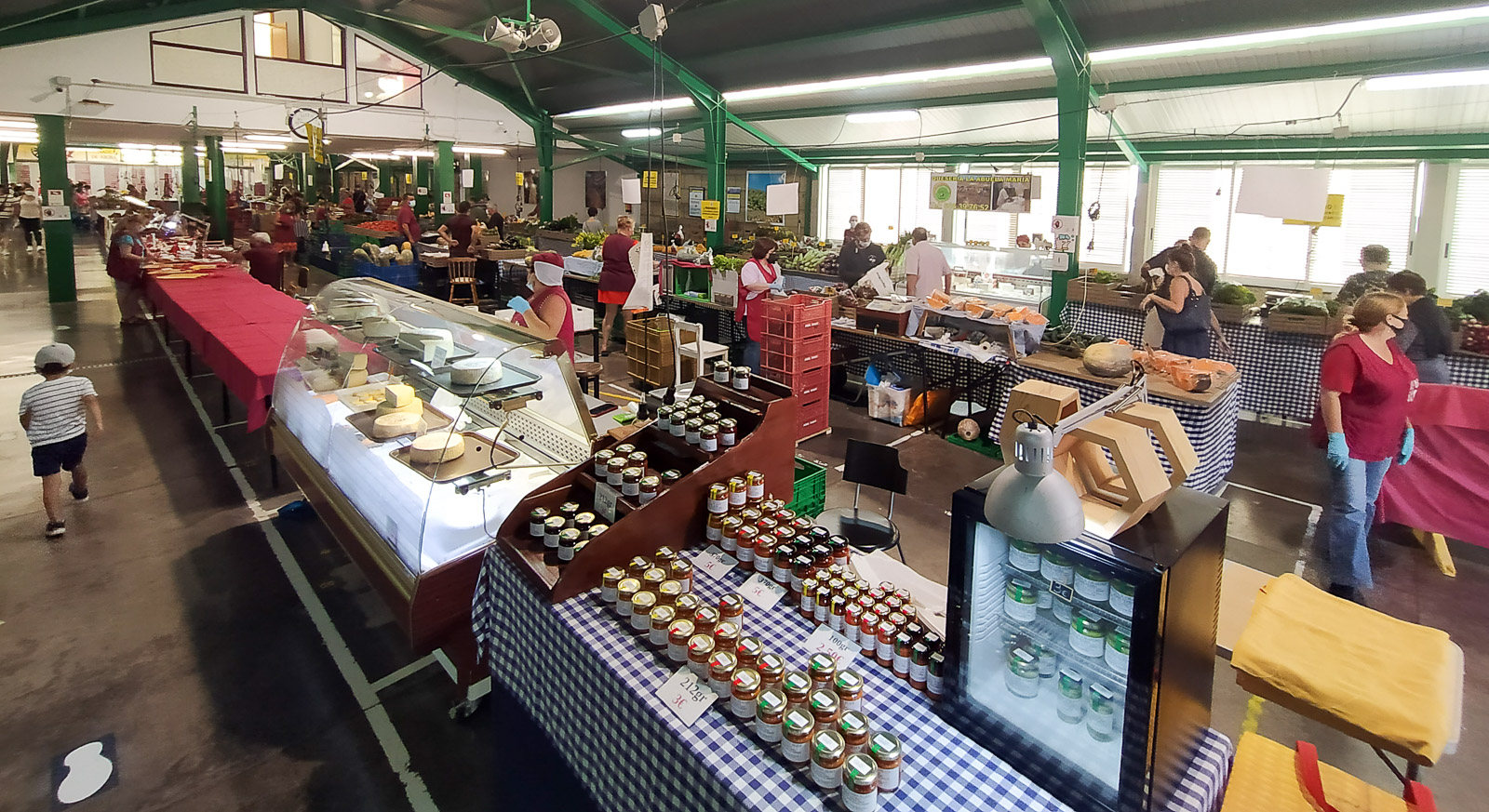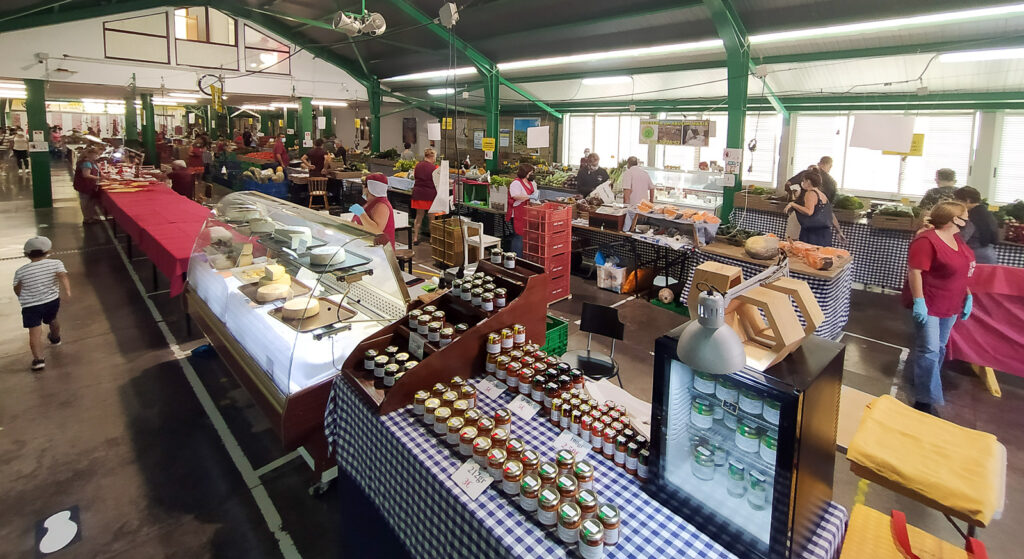 Tenerife with kids — part 2
There is also a large number of attractions that I will only mention, but which we consciously did not visit. We will still wait to visit the water parks to be able to take advantage of most of the attractions offered there, because currently the age and height of the junior is a limitation. Parks where you can see trained animals are not for us.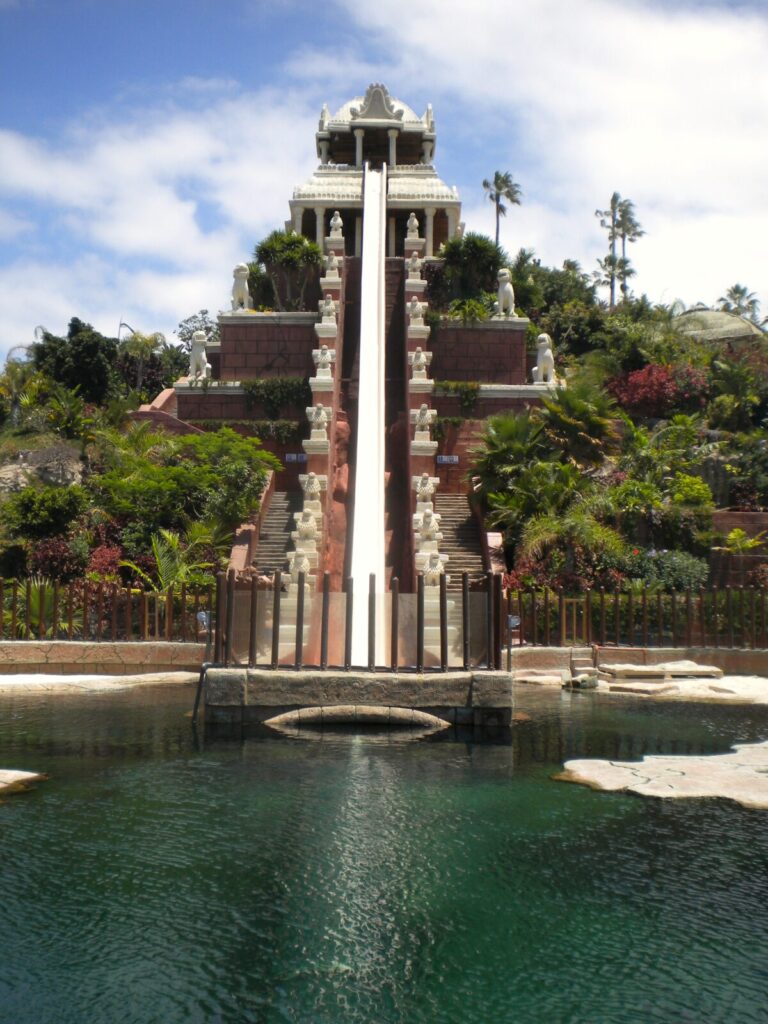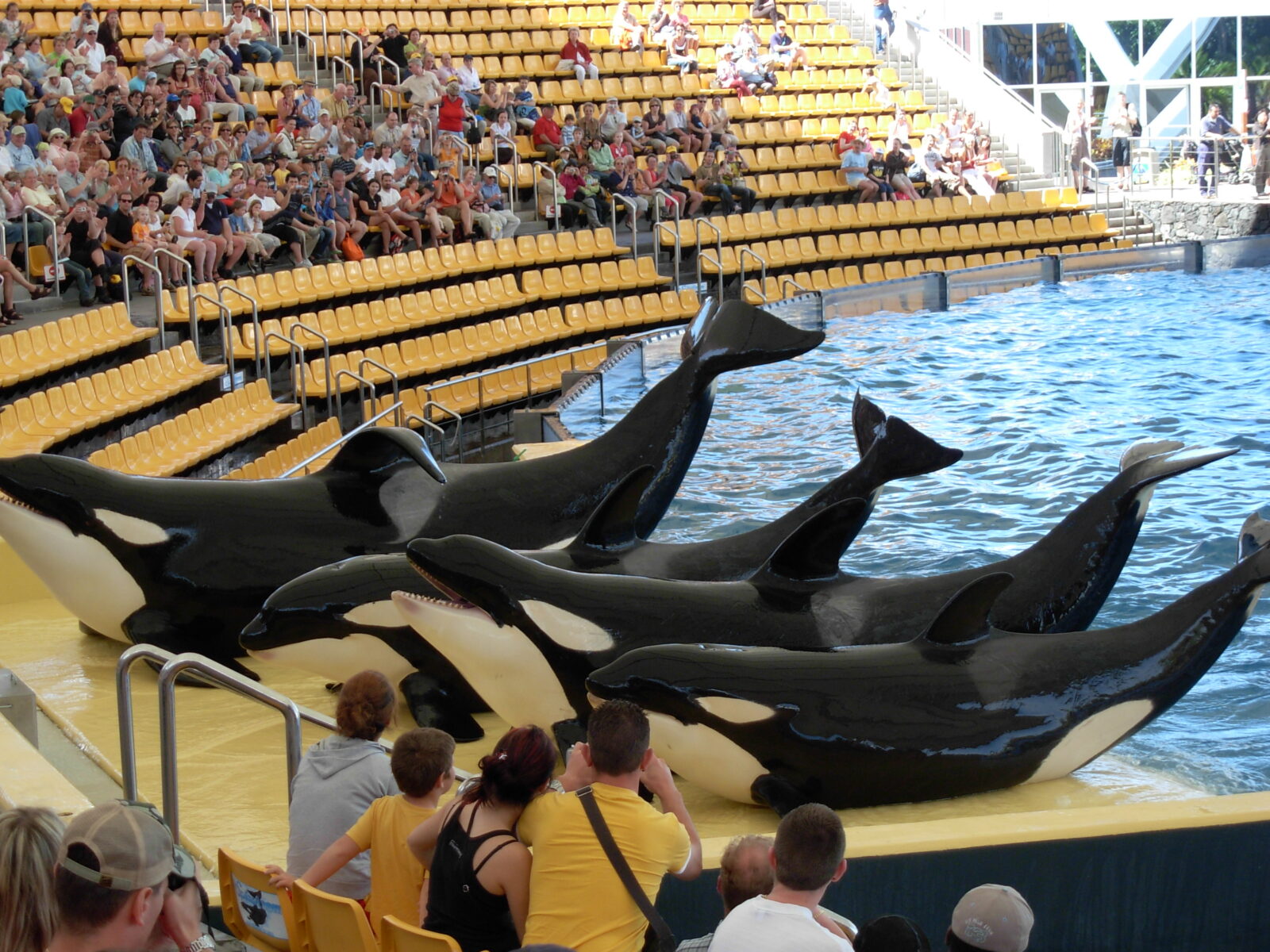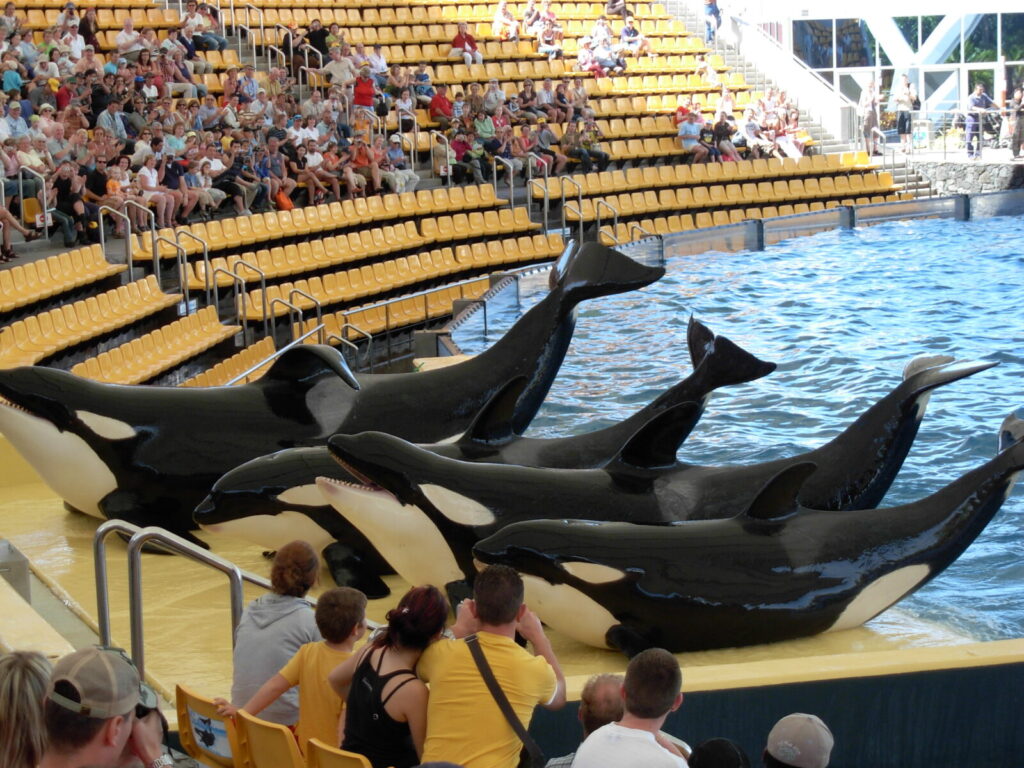 This is the end of our list of Tenerife — attractions for children for now. We update and add further points on an ongoing basis.